The holiday season in Seattle is soooo Lindsy. Lindsy is born and raised in Seattle. Her roots run deep in this area and it shows in the many ways she celebrates the holiday season. During our team meetings, the holiday lights are always up on the zoom camera. It just adds sparkle and joy to all of us all year long. This year Lindsy was kind enough to share with us the things that bring her joy this holiday season in Seattle.
---
Holiday Season in Seattle | Lindsy's Favorite Things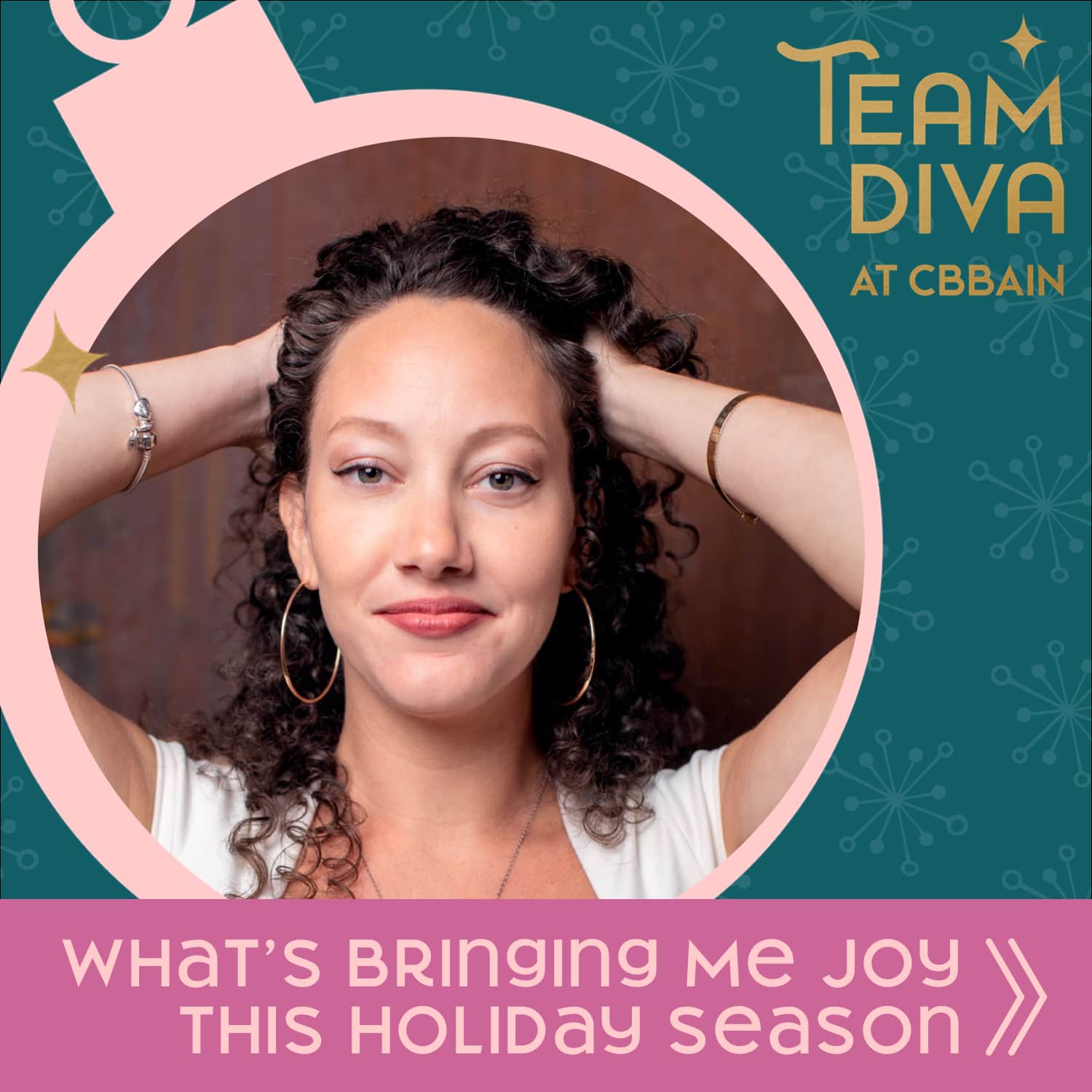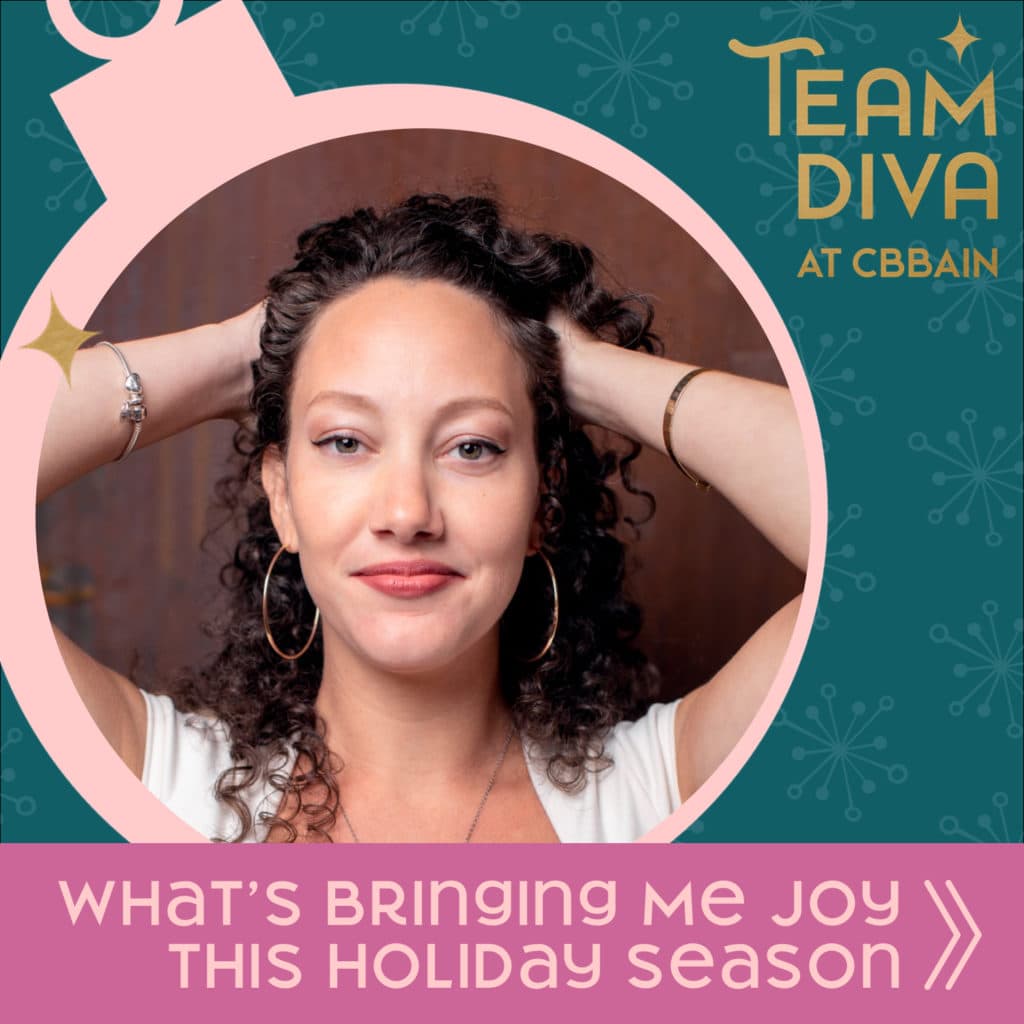 Below are a few favorite things that bring Lindsy joy this holiday season in Seattle. Specifically, her shop local spots are amazing and a definite addition to your holiday shopping this year. Enjoy a few of Lindsy's favorite things this holiday season in Seattle.
Where's your favorite place to go for self-care?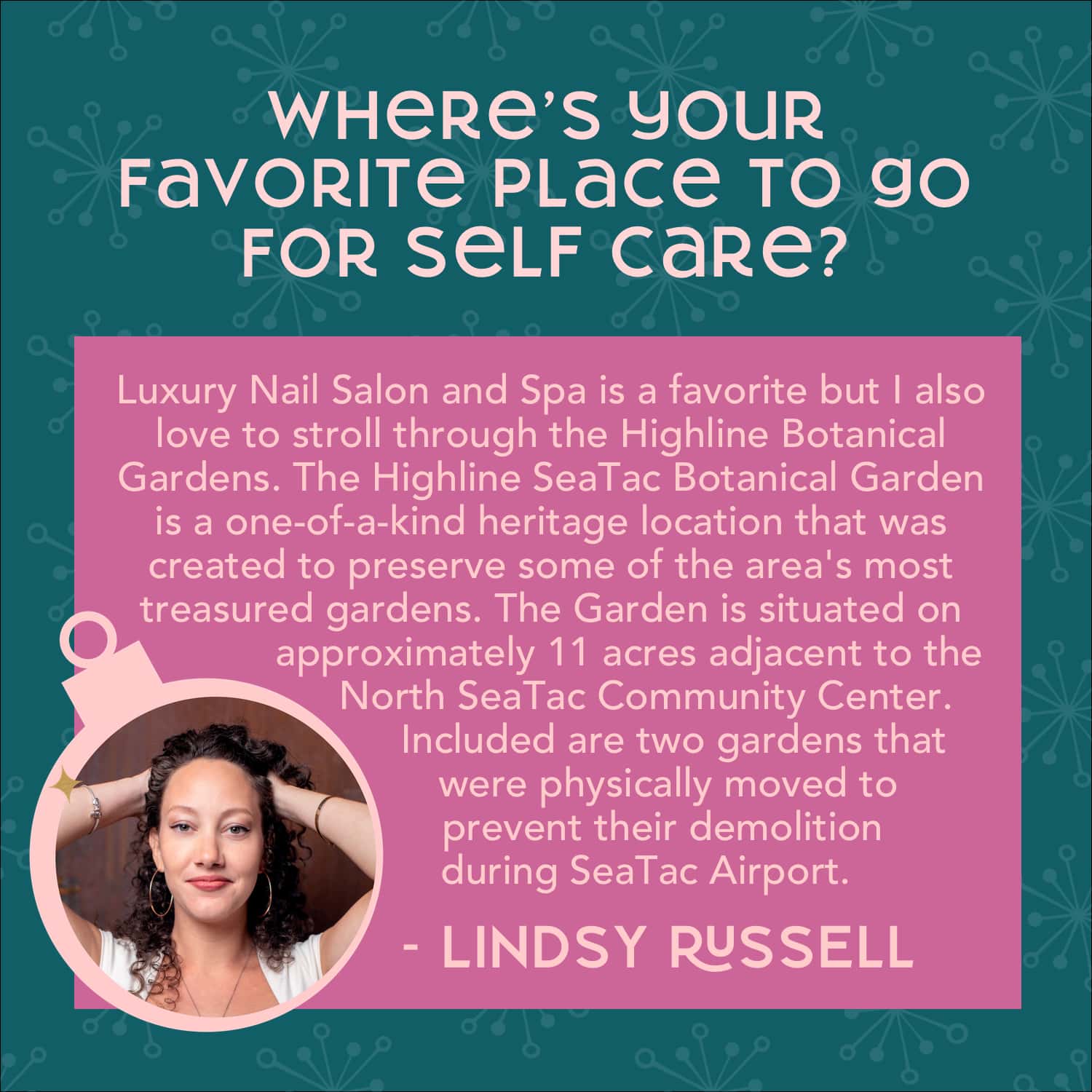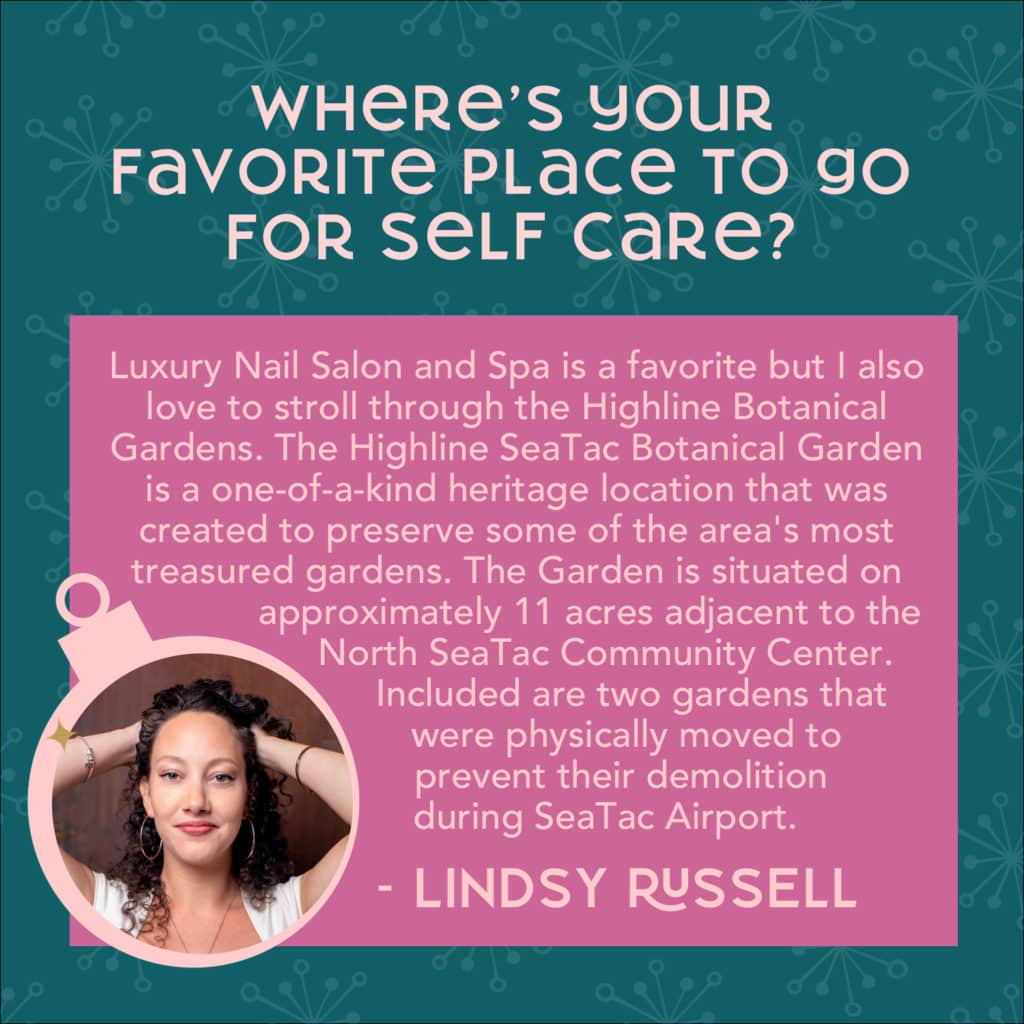 Luxury Nail Salon and Spa is a favorite but I also love to stroll through the Highline Botanical Gardens. The Highline SeaTac Botanical Garden is a one-of-a-kind heritage location that was created to preserve some of the area's most treasured gardens. The Garden is situated on approximately 11 acres adjacent to the North SeaTac Community Center. Included are two gardens that were physically moved to prevent their demolition during SeaTac Airport.
What's your favorite holiday show?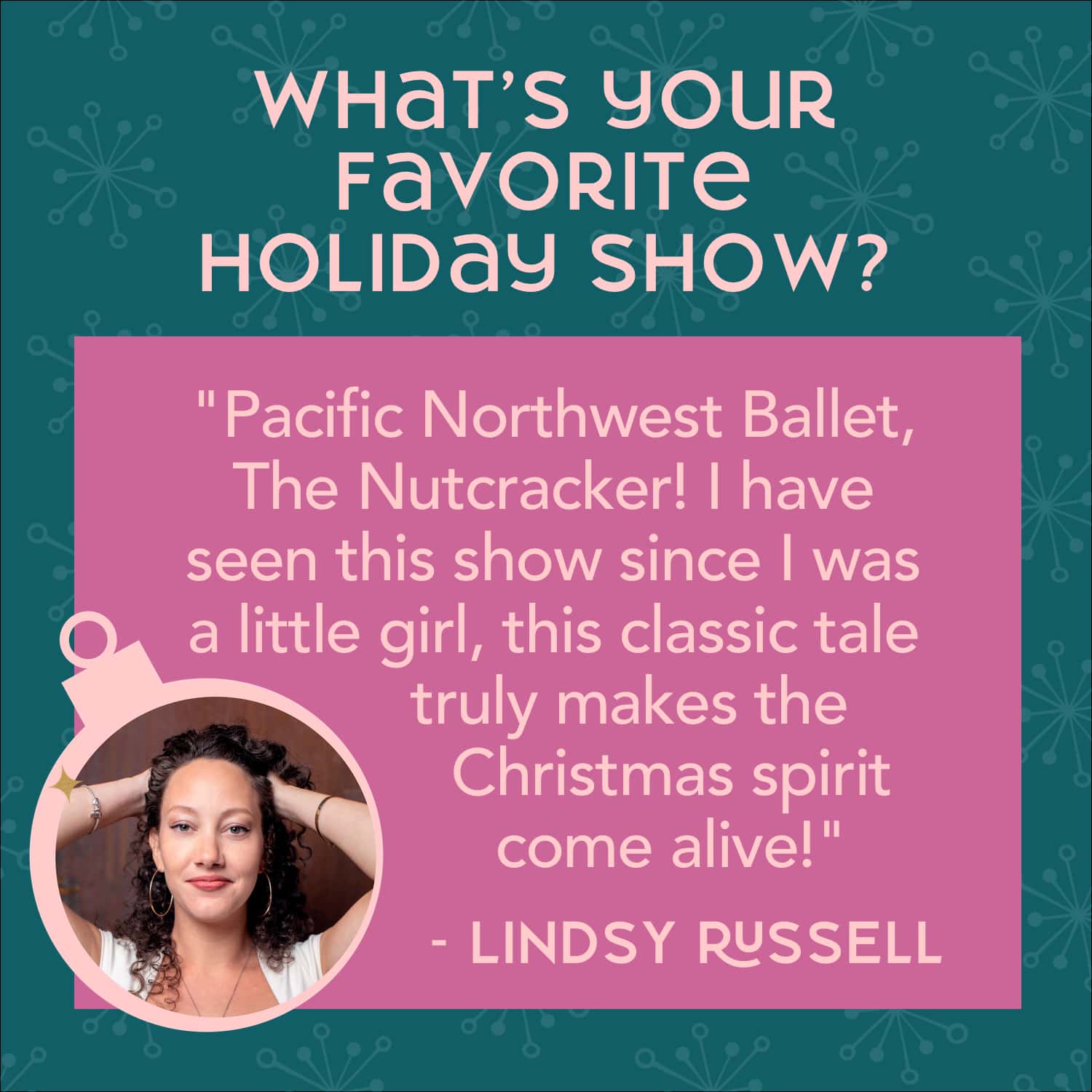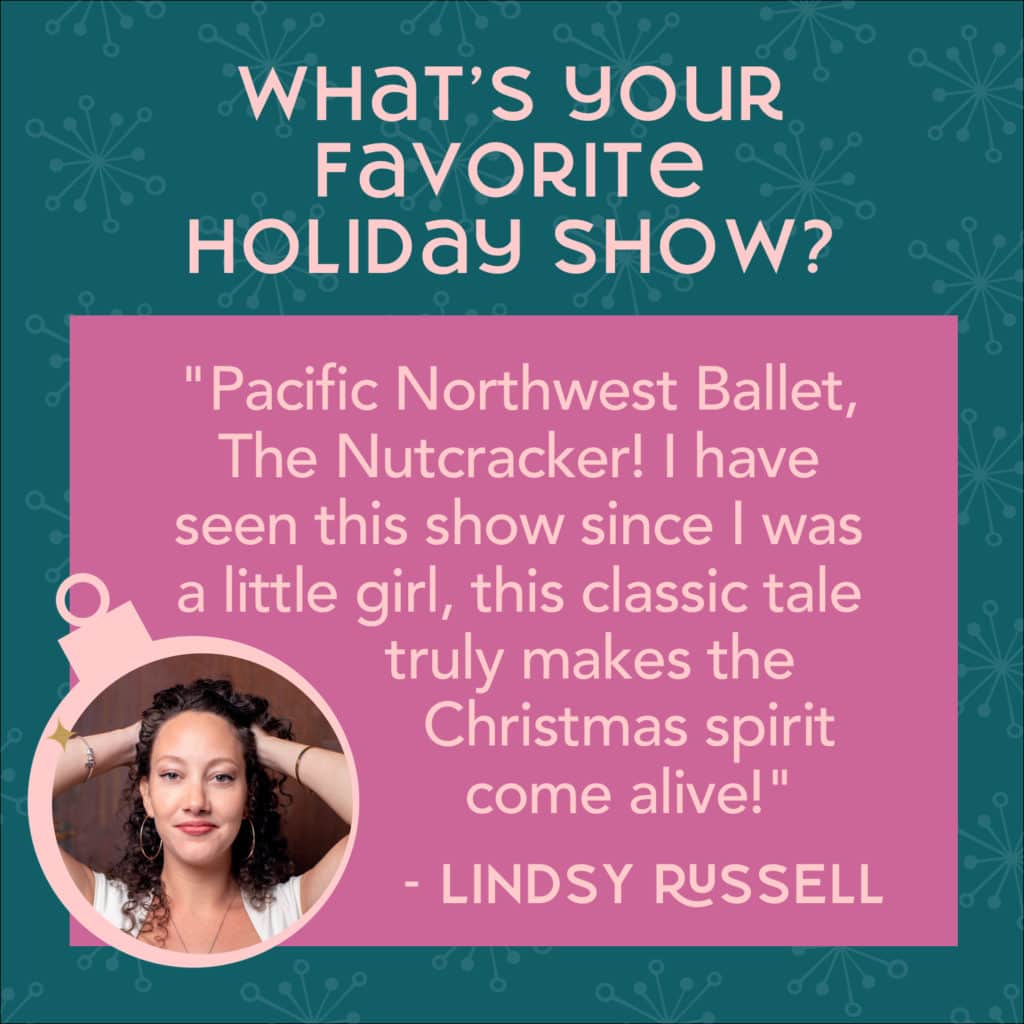 Pacific Northwest Ballet, The Nutcracker! I have seen this show since I was a little girl, this classic tale truly makes the Christmas spirit come alive!
Favorite place to shop local this holiday season in Seattle?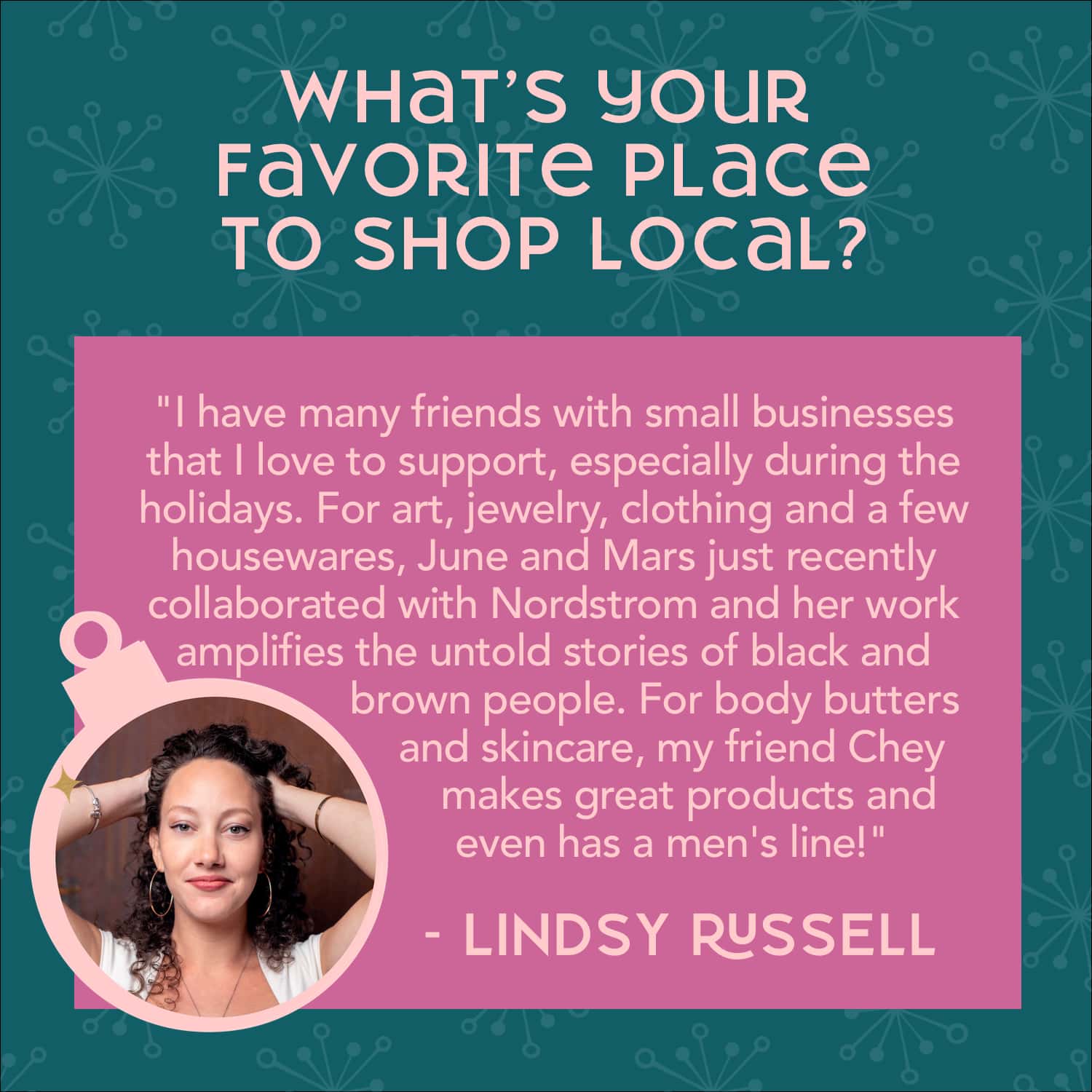 I have many friends with small businesses that I love to support, especially during the holidays!
For art, jewelry, clothing, and a few housewares, June and Mars just recently collaborated with Nordstrom and her work amplifies the untold stories of black and brown people. For body butters and skin care, my friend Chey makes great products and even has a men's line!
Favorite place to go for food + drinks during the holidays?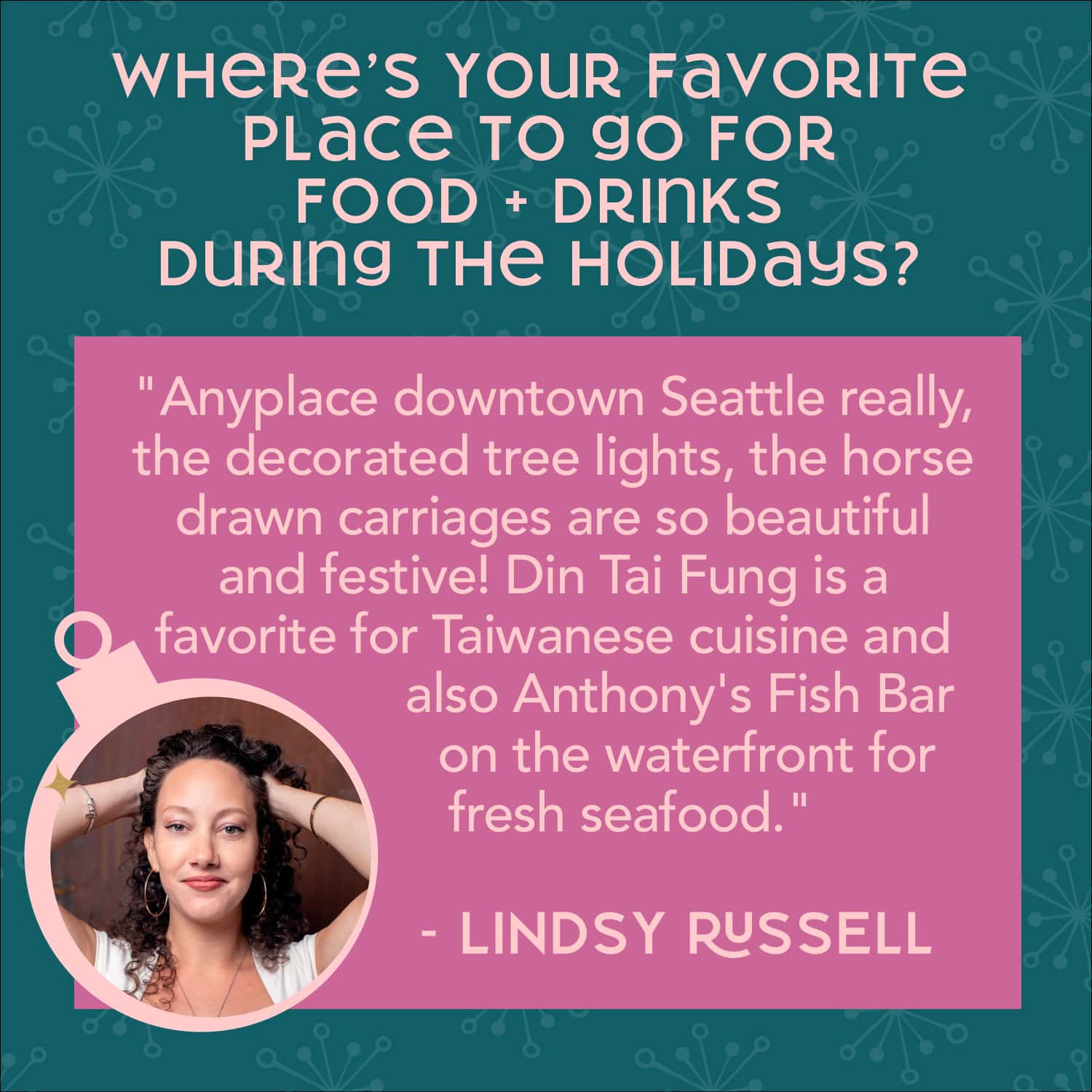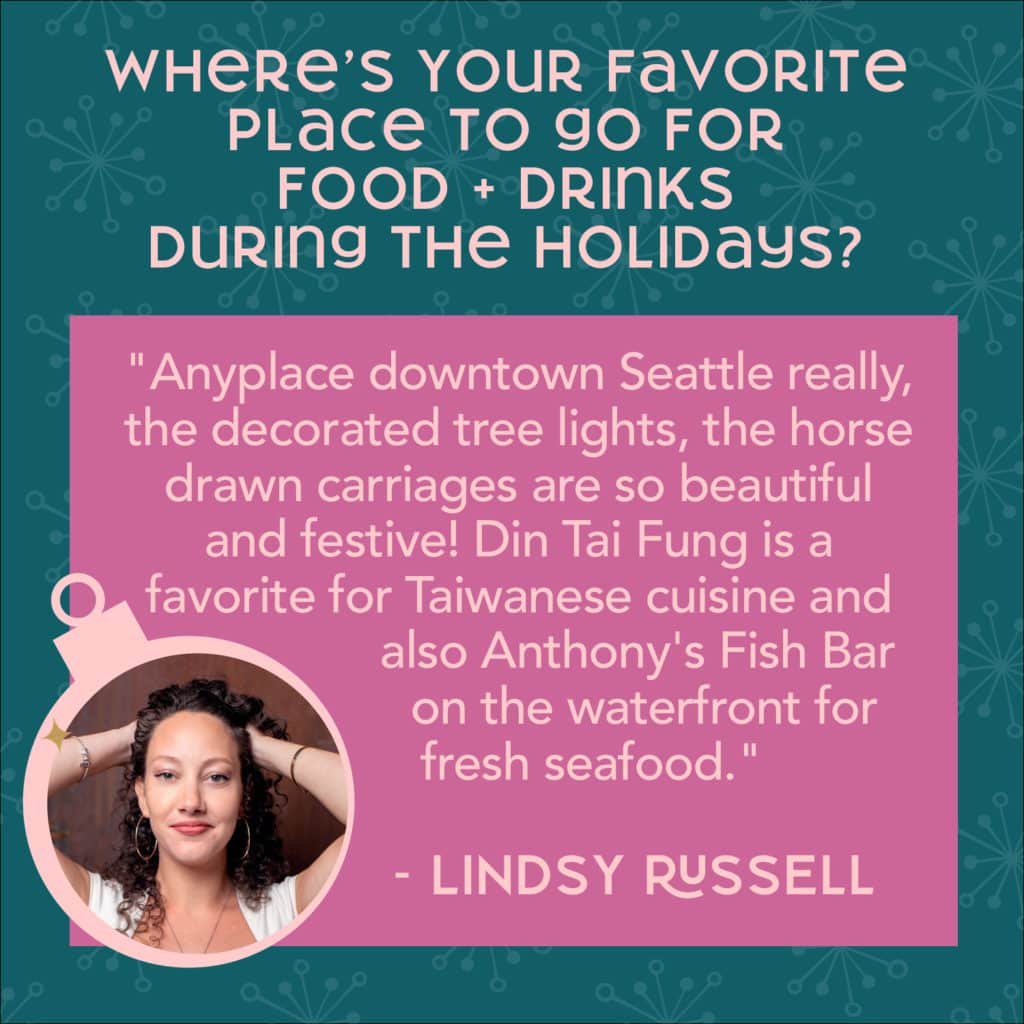 Anyplace downtown Seattle really, the decorated tree lights, the horse-drawn carriages are so beautiful and festive! Din Tai Fung is a favorite for Taiwanese cuisine and also Anthony's Fish Bar on the waterfront for fresh seafood.
What brings you joy in Seattle during the holidays?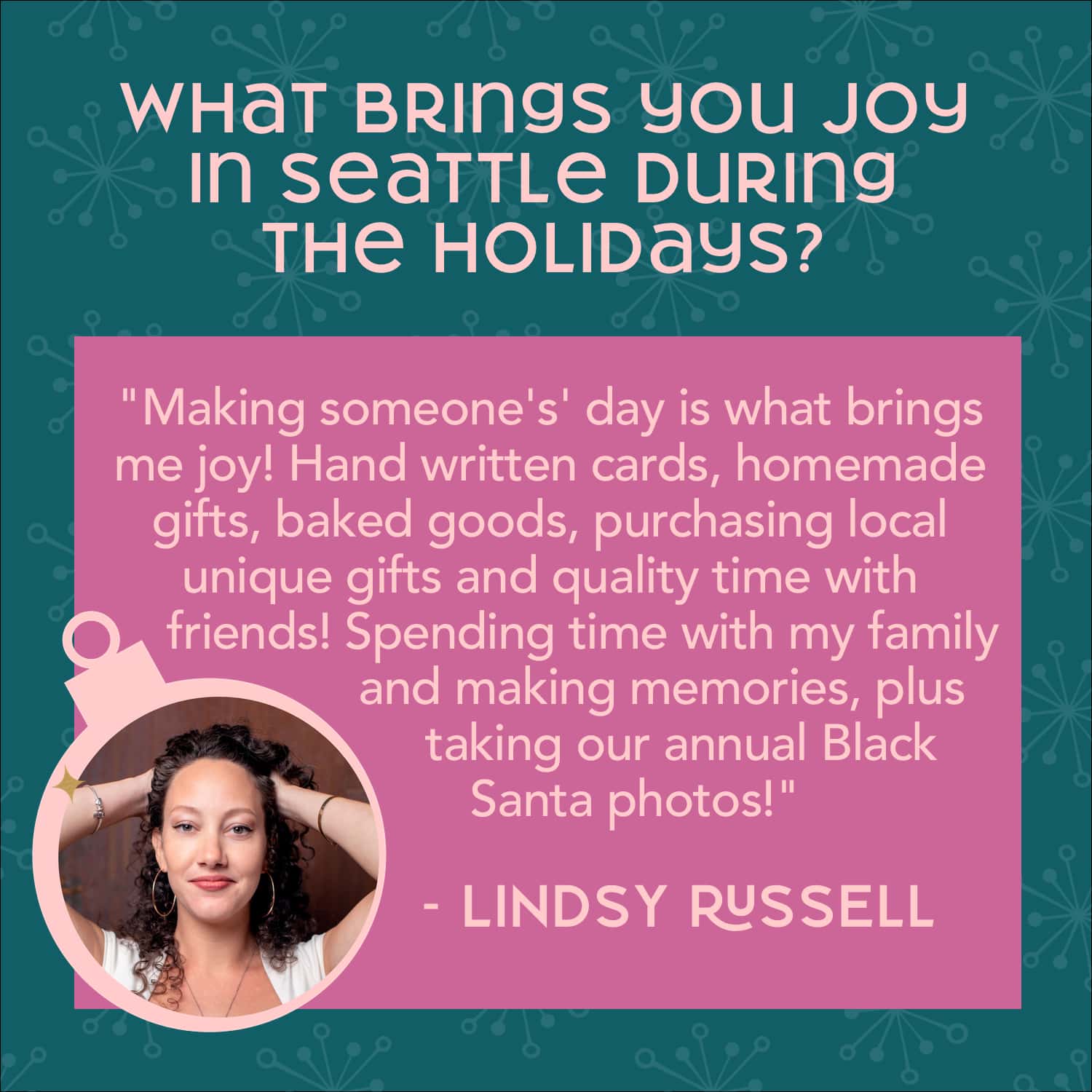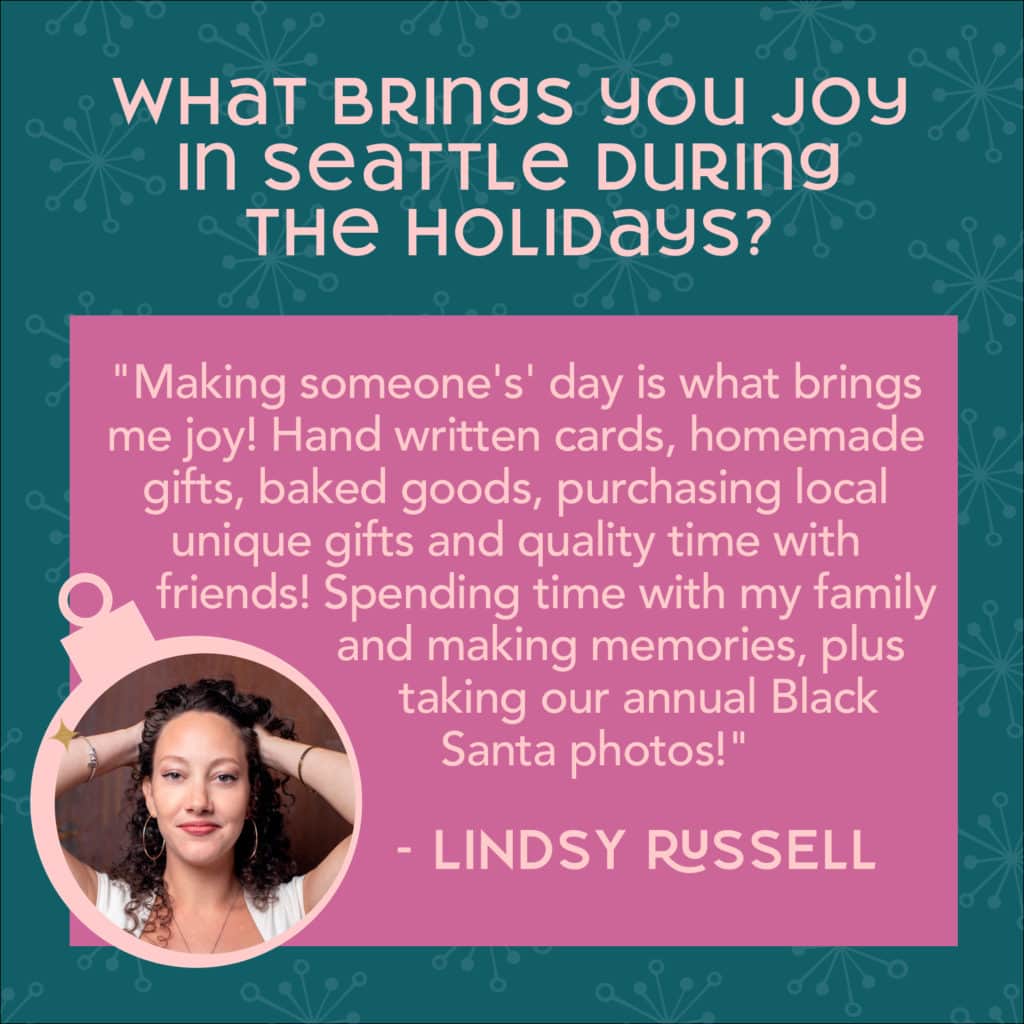 Making someone's day is what brings me joy! Hand-written cards, homemade gifts, baked goods, purchasing local unique gifts, and quality time with friends! Spending time with my family and making memories, plus taking our annual Black Santa photos!
Favorite place to see holiday lights this holiday season in Seattle?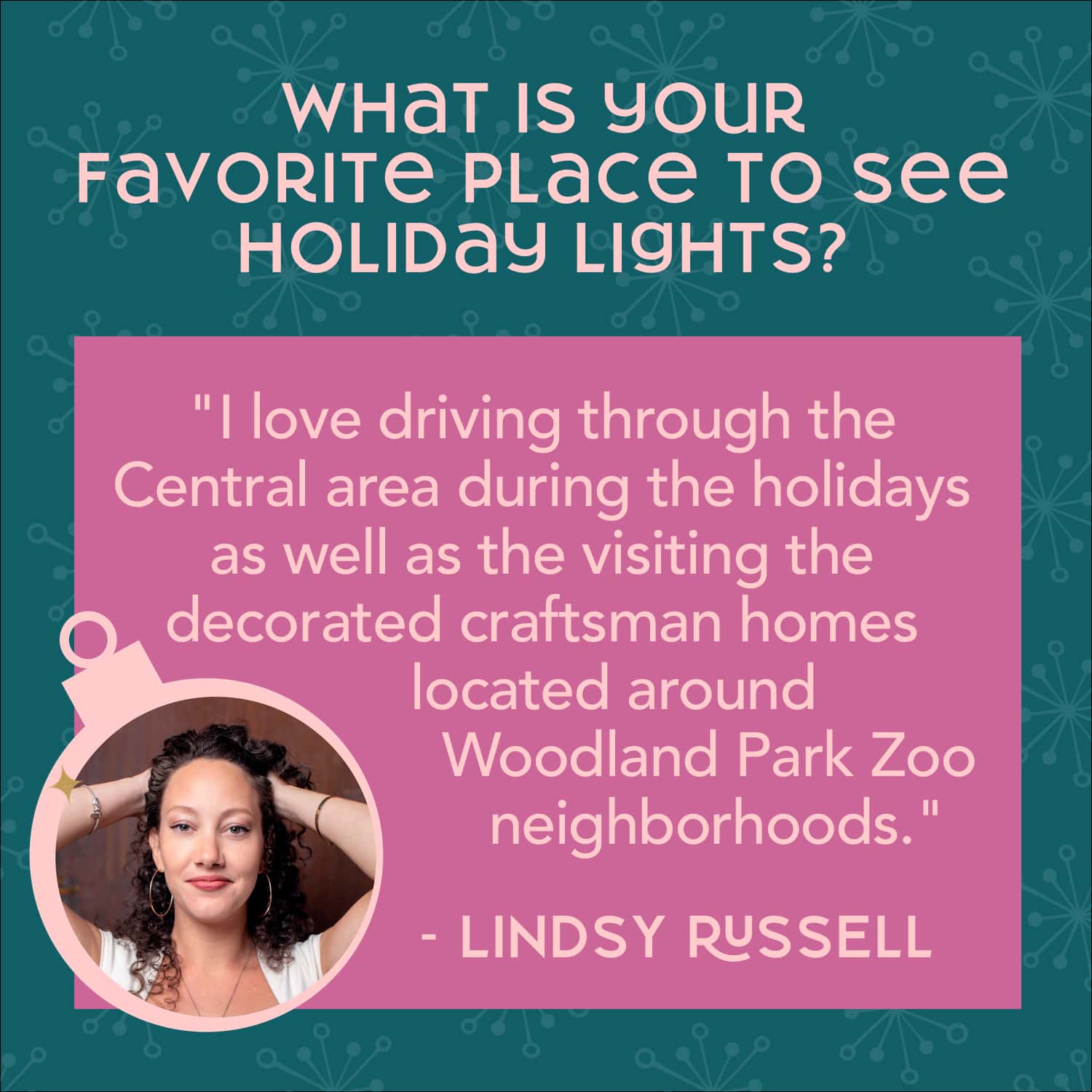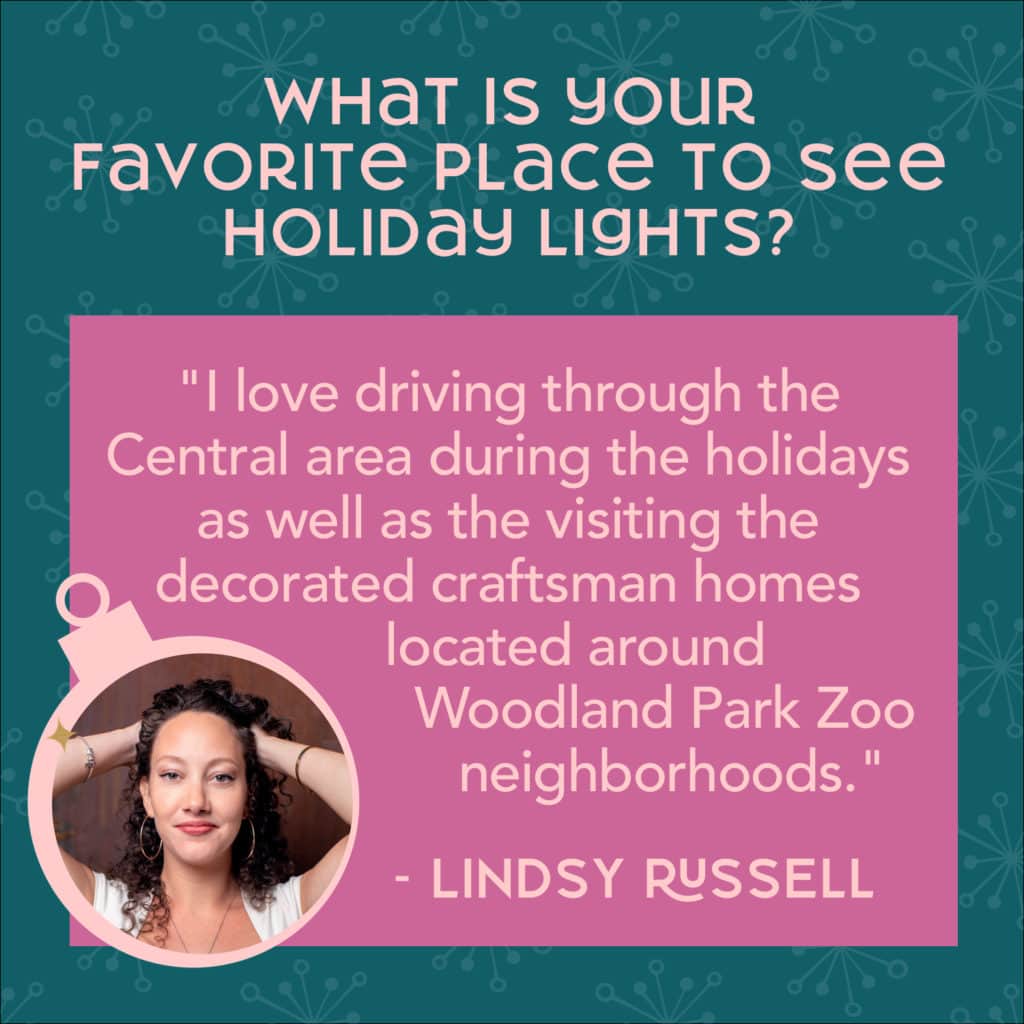 I love driving through the Central area during the holidays as well as visiting the decorated craftsman homes located around Woodland Park Zoo neighborhoods.
---
Thank You For Checking Out Our Favorite Things This Holiday Season in Seattle
2021 has been challenging in so many ways, so Team Diva has decided to spend this season focusing on some of the things bringing us joy. For some of us, this means spending extra time on self-care, taking in a fun holiday show, or shopping at a local small business we love.
Want to see what's bringing other members of Team Diva joy this season? Browse our latest blogs right here:
Let us know in the comments what brings you joy this season.