Every holiday season we put together our favorite lists of shows and local businesses to support. This year we thought it would fun to ask our team members what they most enjoy this 2021 holiday season here in Seattle. Kim of course loves the holiday season. Nothing brings her more joy than meeting up downtown to do some shopping and seeing the twinkling holiday lights. Below Kim goes into detail about all the good stuff this season.
---
Holiday Season 2021 | Kim's Favorite Things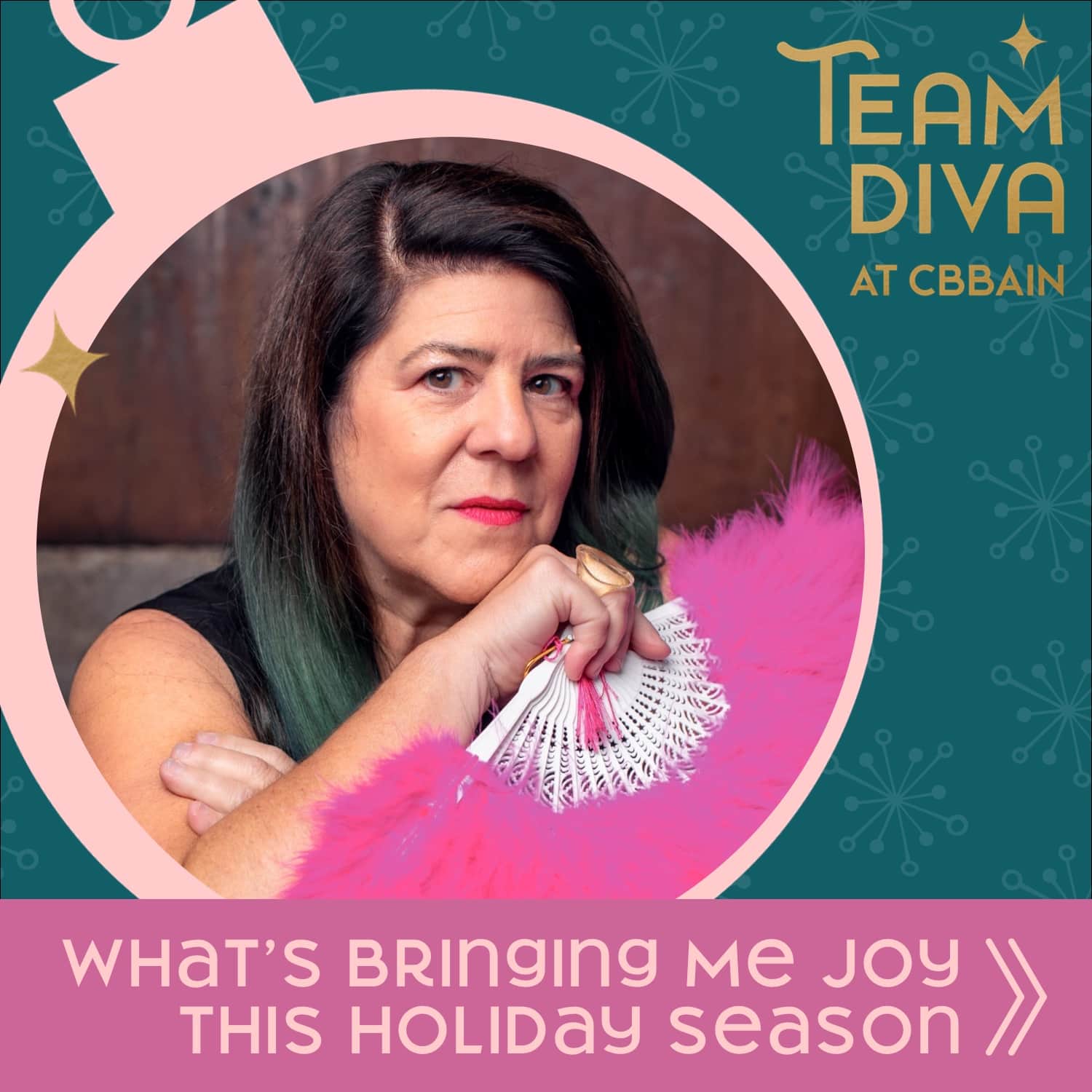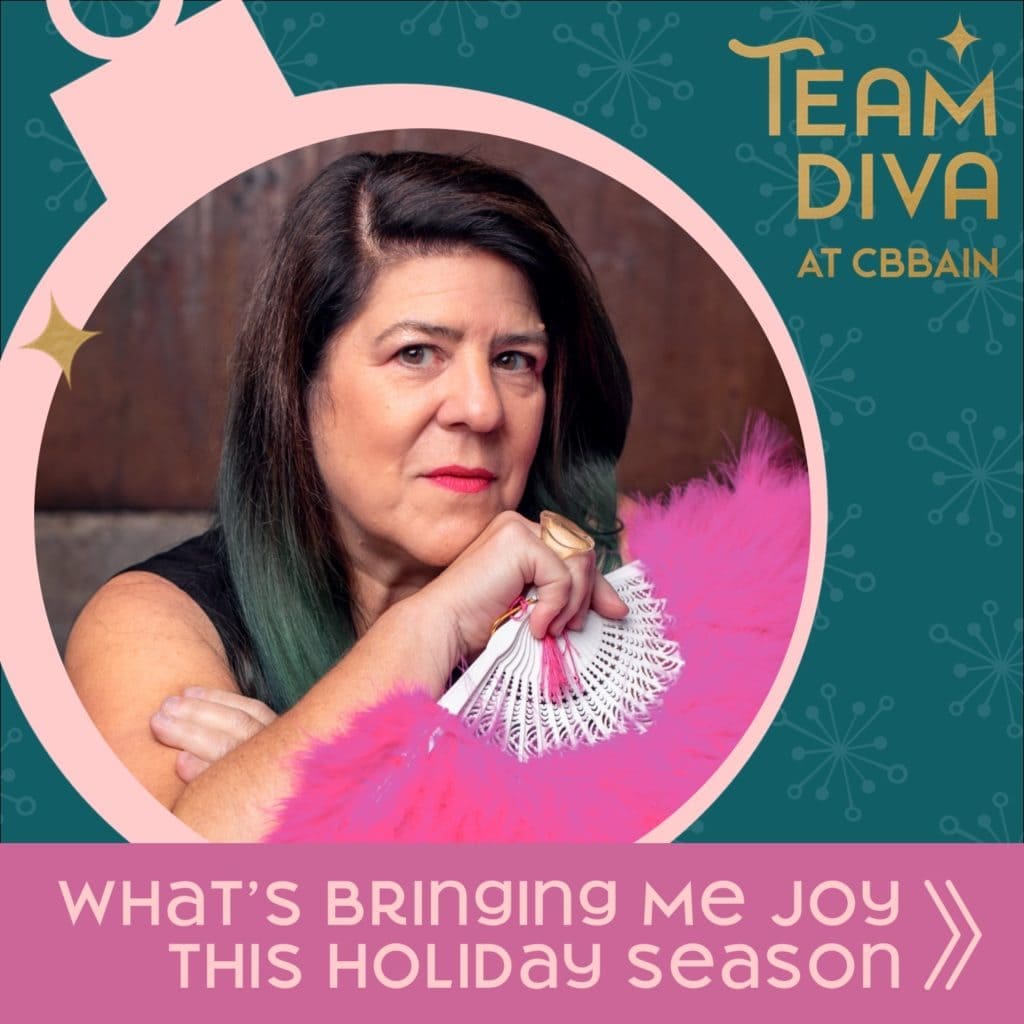 Kim loves the holiday season. And every year she has some favorites she goes back to. and a few new self-care practices to help her overcome the never-ending pandemic dreariest malaise. Explore a few of Kim's favorite things below.
Where's your favorite place to go for self-care?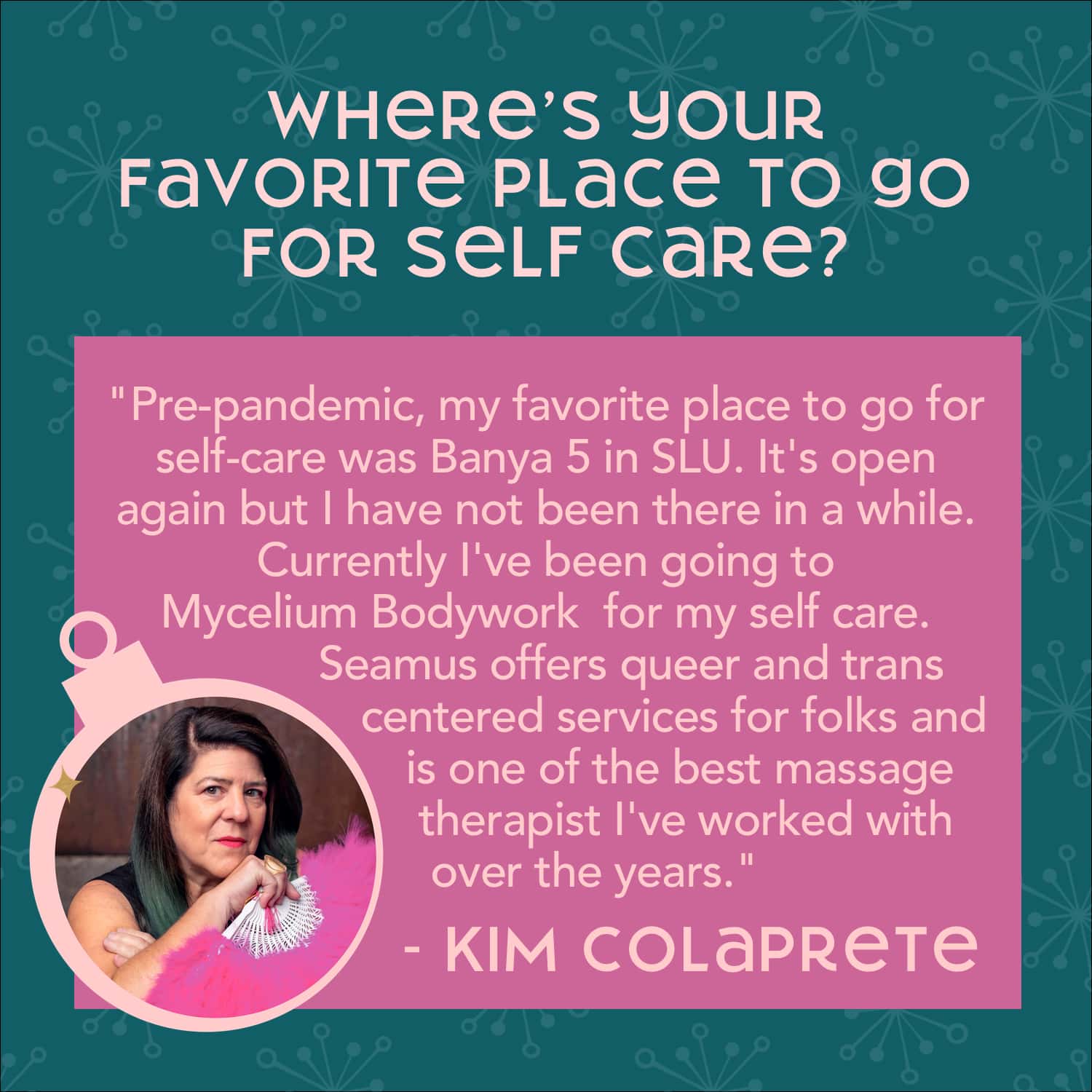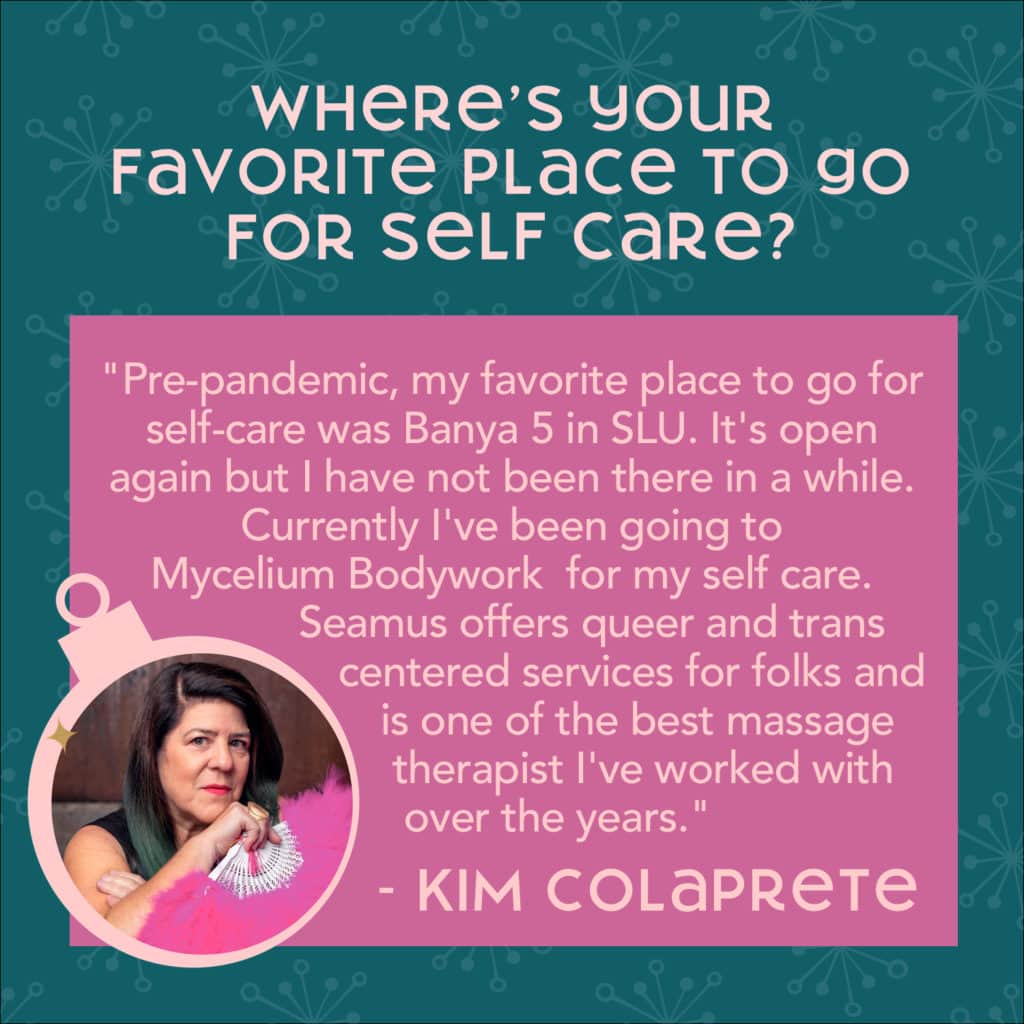 Pre-pandemic, my favorite place to go for self-care was Banya 5 in SLU. It's open again but I have not been there in a while. Currently, I've been going to
Mycelium Bodywork
for my self-care. Seamus offers queer and trans-centered services for folks and is one of the best massage therapists I've worked with over the years.
What's your favorite holiday show this Holiday Season?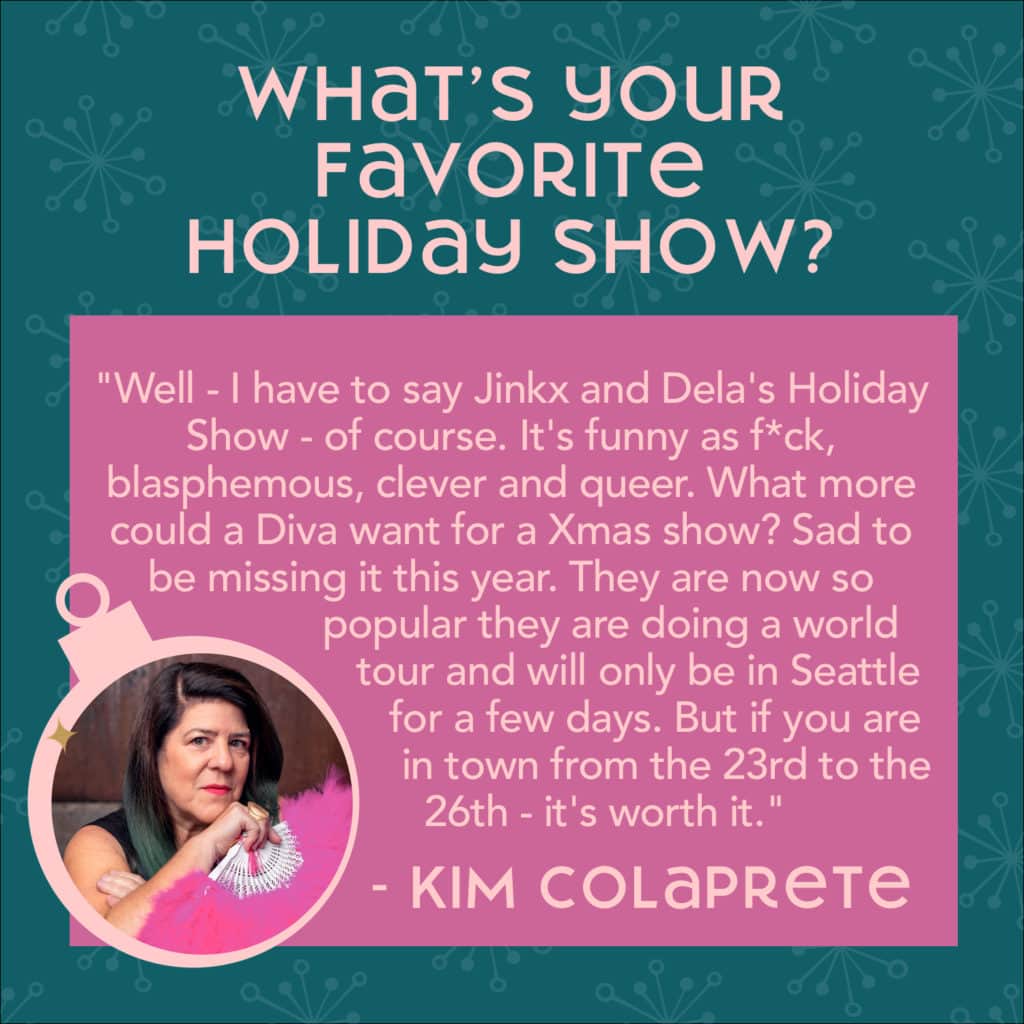 Well – I have to say
Jinkx and Dela's Holiday Show
– of course. It's funny as f*ck, blasphemous, clever, and queer. What more could a Diva want for a Xmas show? Sad to be missing it this year. They are now so popular they are doing a world tour and will only be in Seattle for a few days. But if you are in town from the 23rd to the 26th – it's worth it.
Favorite place to shop local?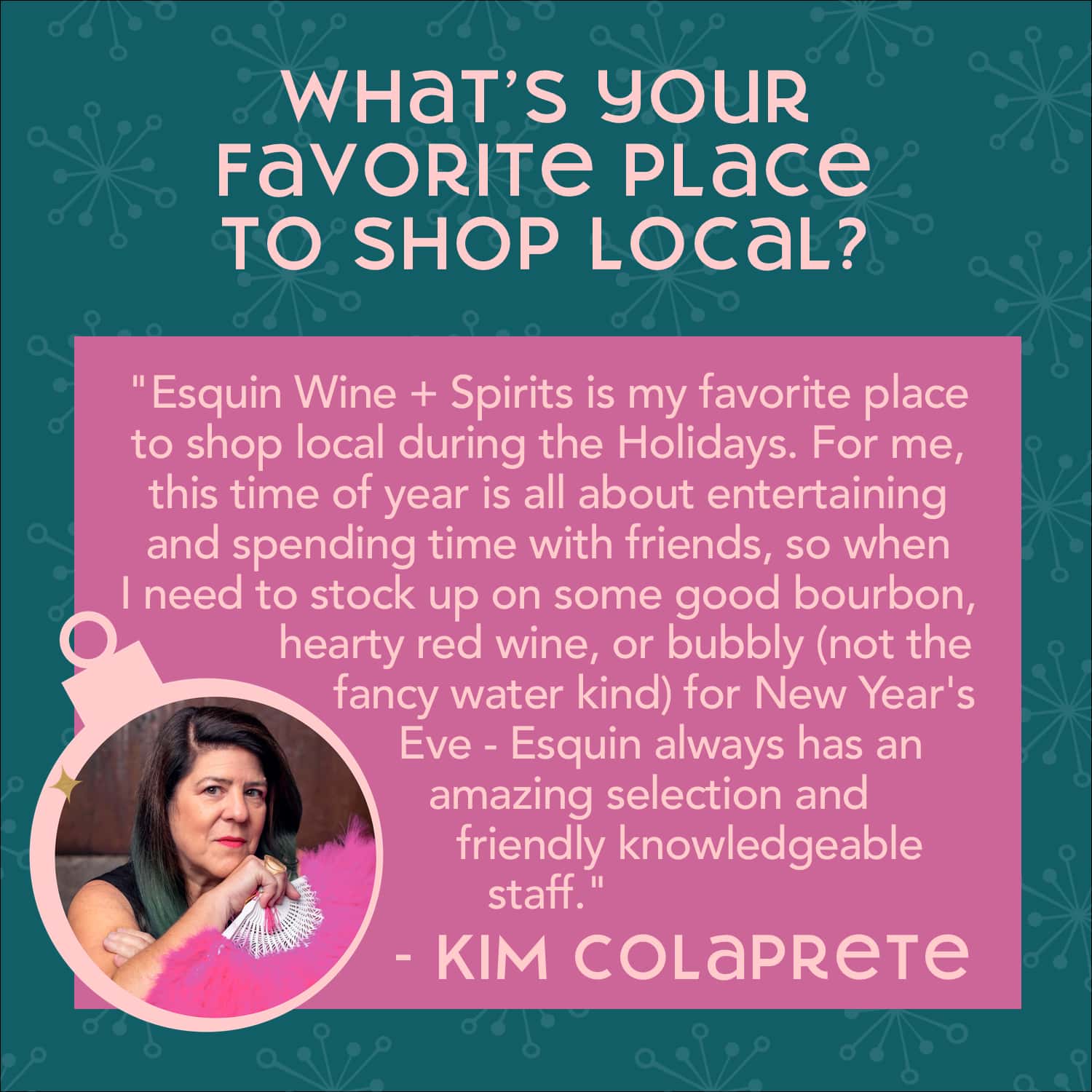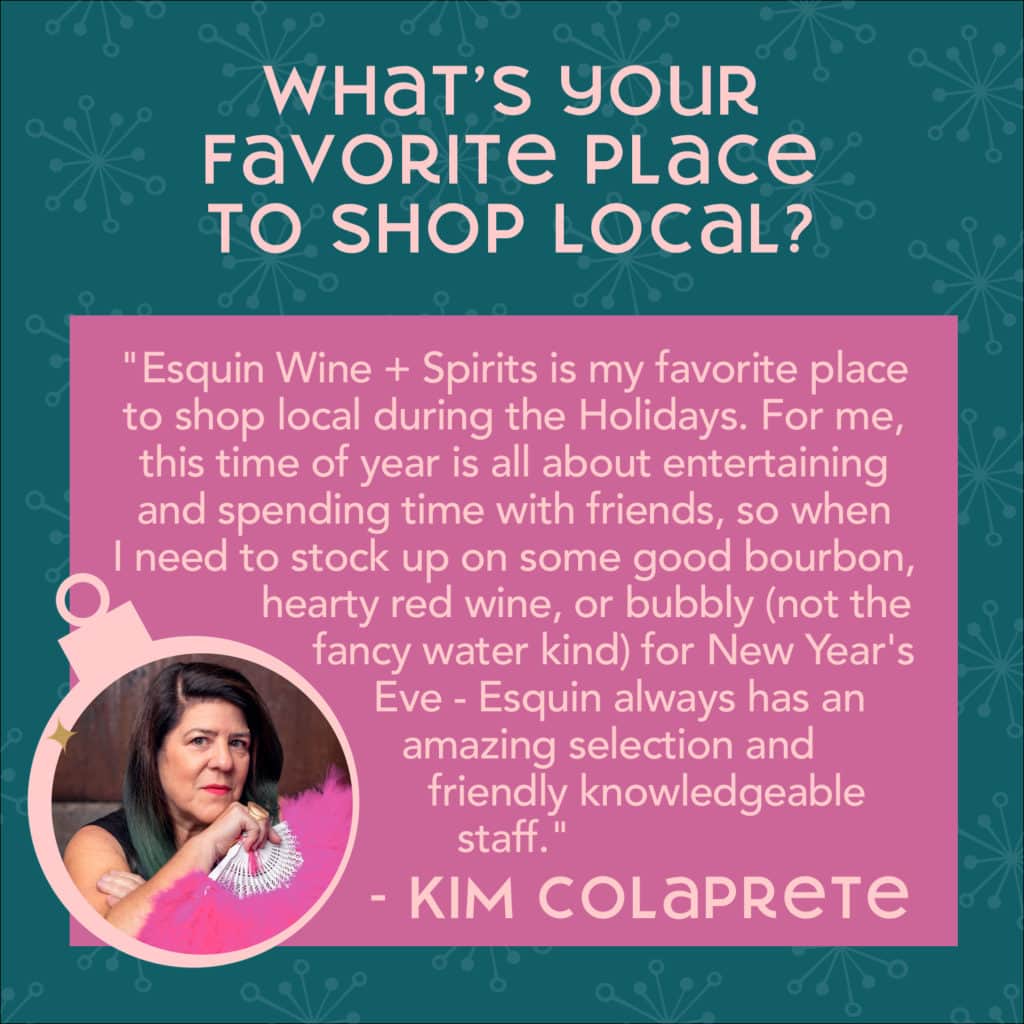 Esquin Wine + Spirits
is my favorite place to shop local during the holidays. For me, this time of year is all about entertaining and spending time with friends, so when I need to stock up on some good bourbon, hearty red wine, or bubbly (not the fancy water kind) for New Year's Eve – Esquin always has an amazing selection and friendly knowledgeable staff.
Favorite place to go for food + drinks during the holidays?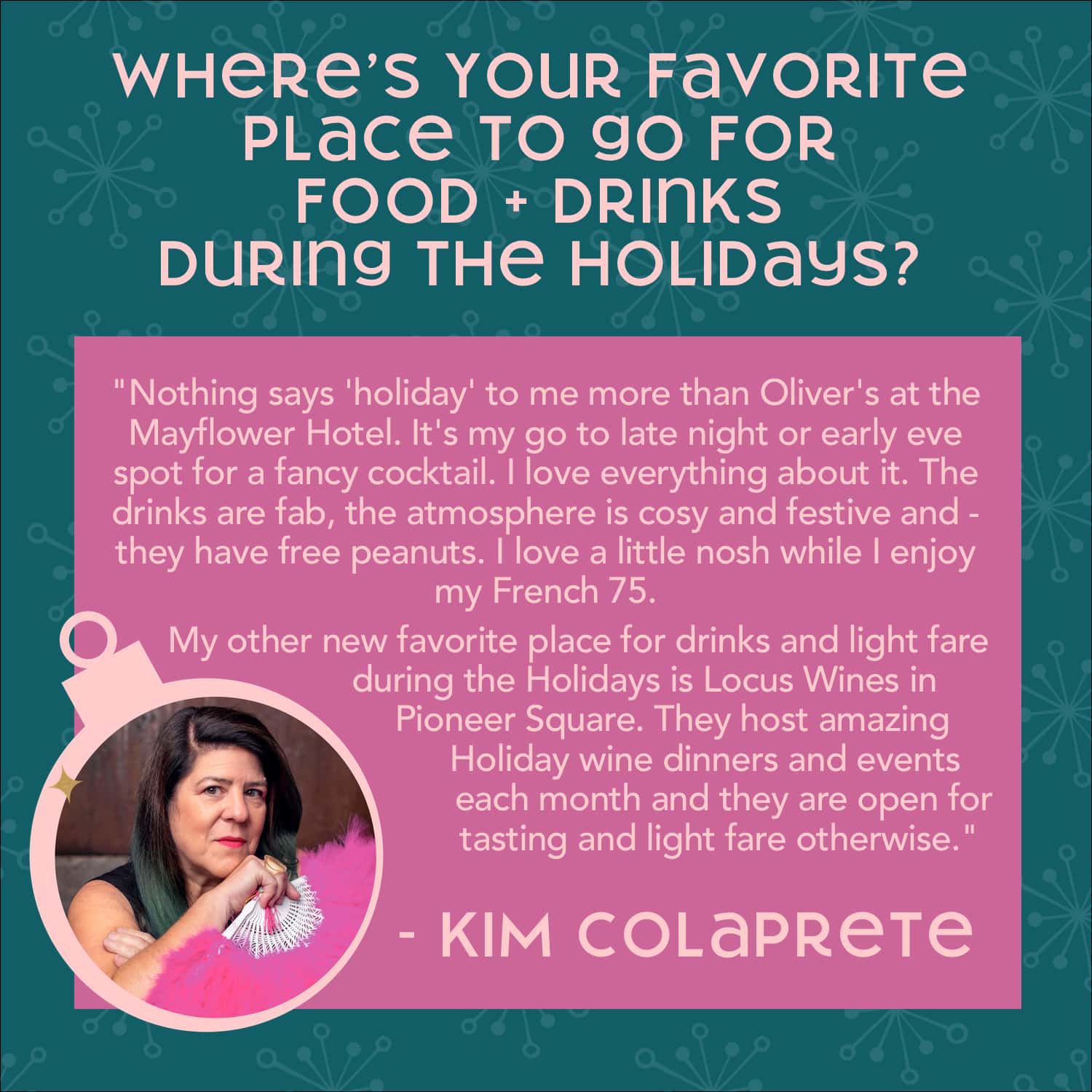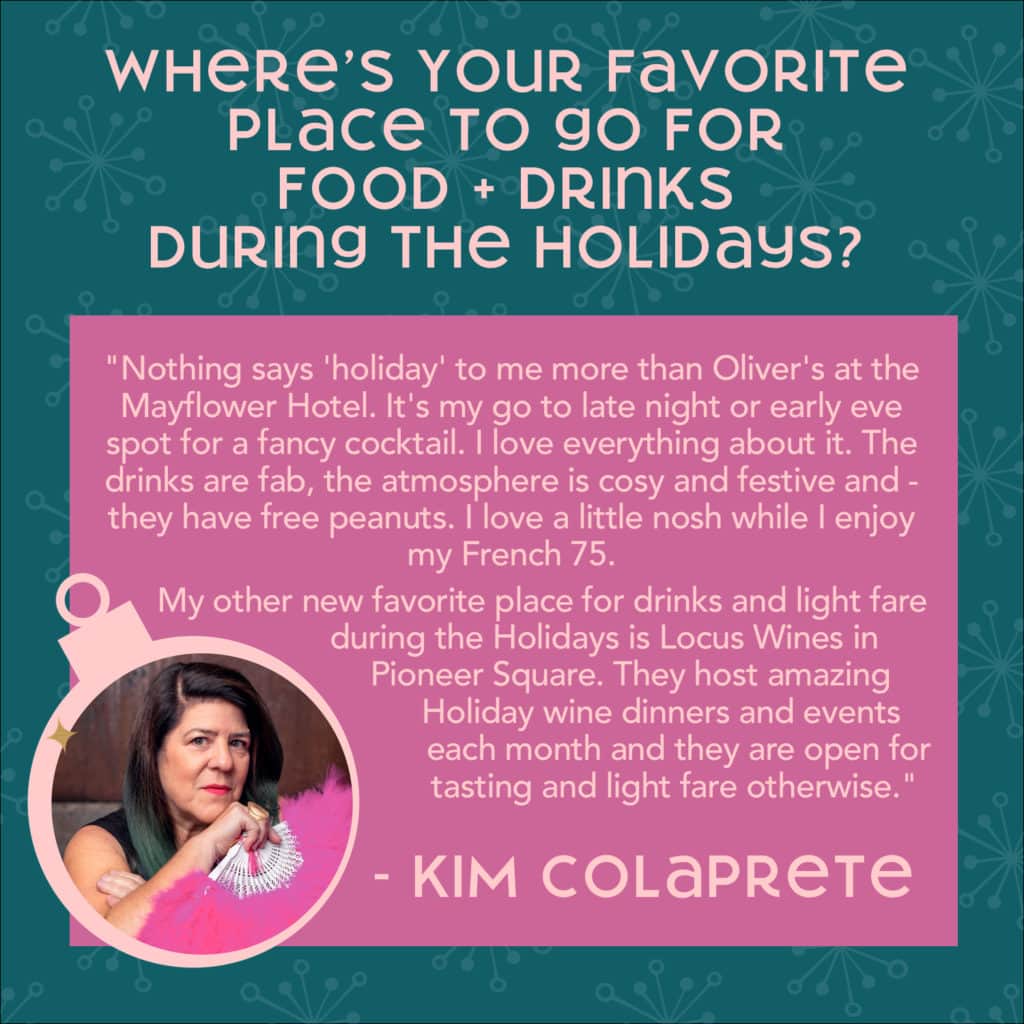 Nothing says "Holiday" to me more than
Oliver's at the Mayflower Hotel
. It's my go-to late night or early eve spot for a fancy cocktail. I love everything about it. The drinks are fab, the atmosphere is cozy and festive, and – they have free peanuts. I love a little nosh while I enjoy my French 75.
My other new favorite place for drinks and light fare during the Holidays is 
Locus Wines
in Pioneer Square. They host amazing Holiday wine dinners and events each month and they are open for tasting and light fare otherwise.
What brings you joy in Seattle during the holidays?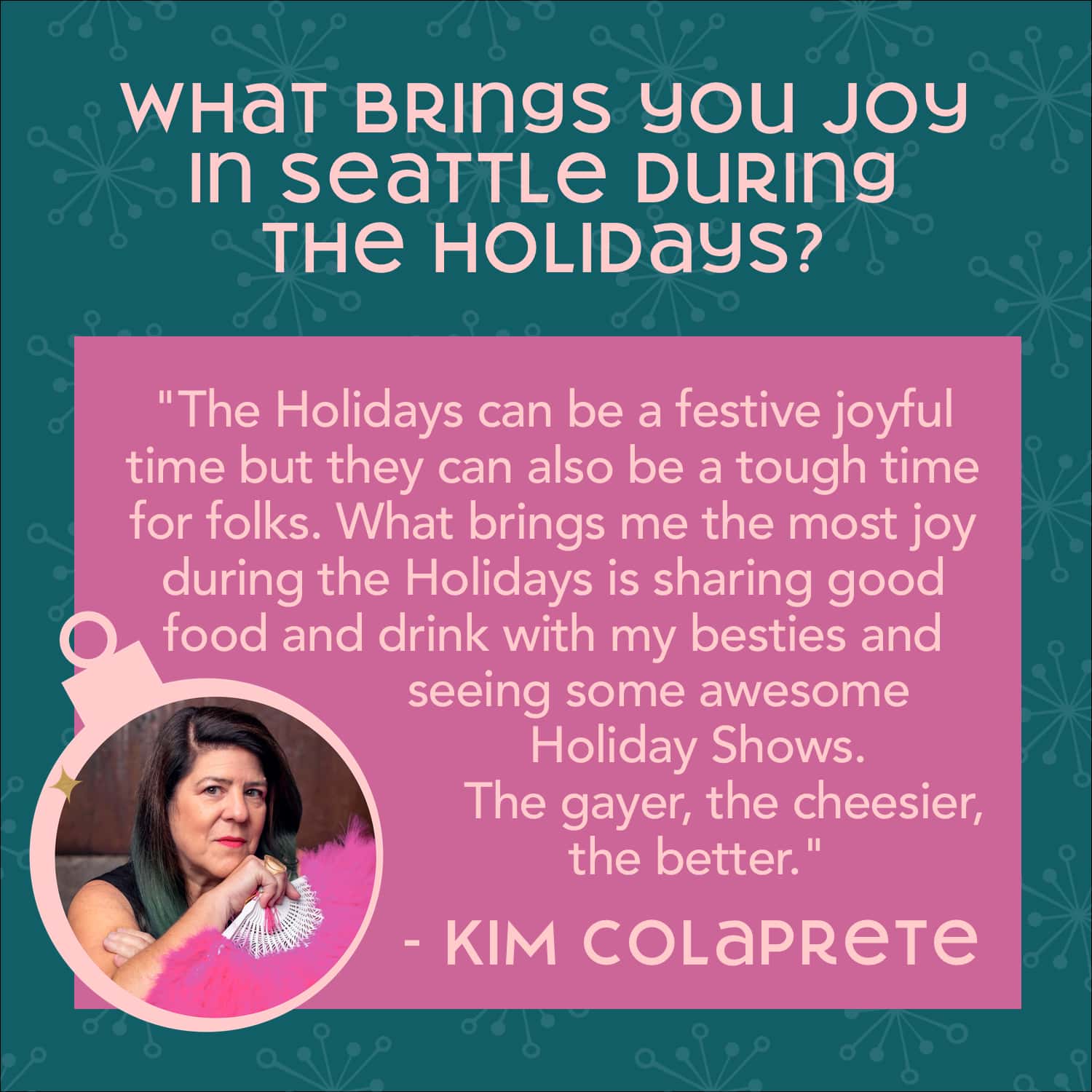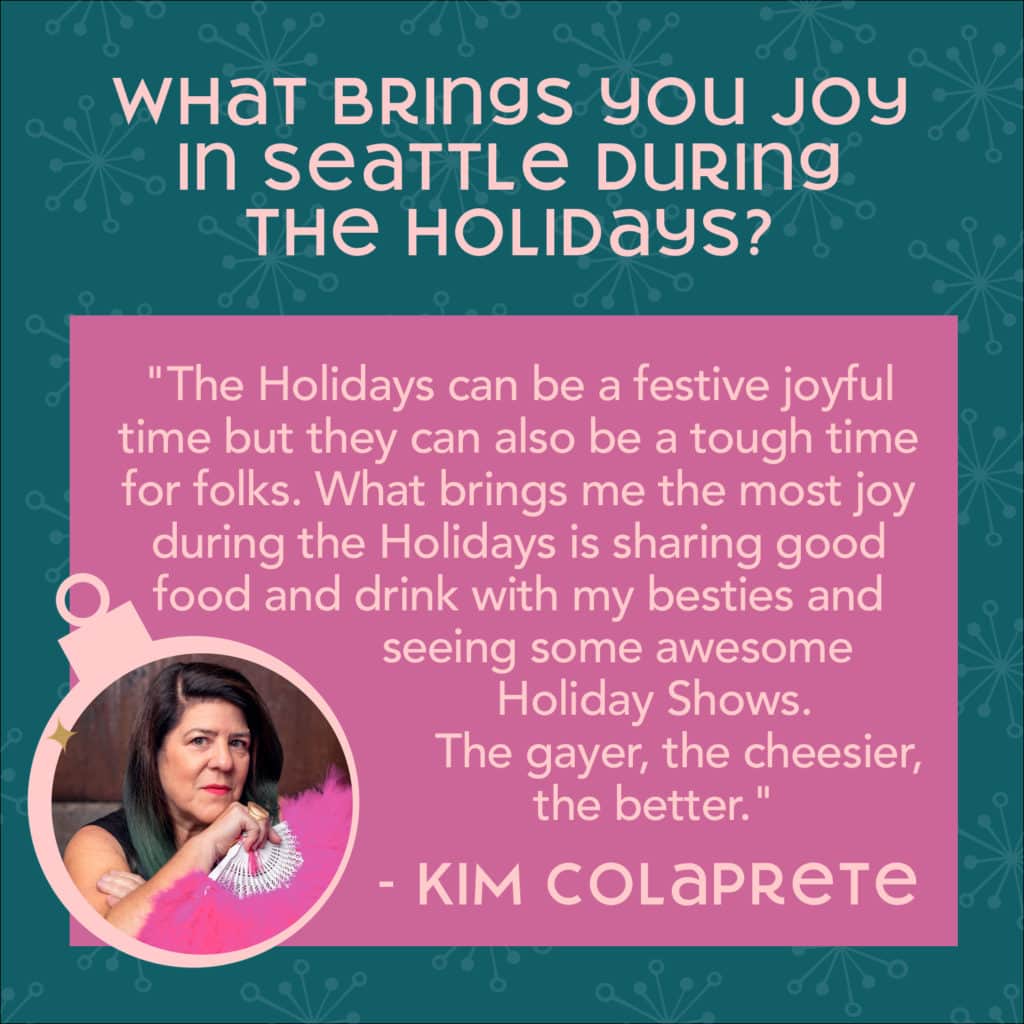 The Holidays can be a festive joyful time but they can also be a tough time for folks. What brings me the most joy during the Holidays is sharing good food and drink with my besties and seeing some awesome Holiday Shows. The gayer, the cheesier, the better.
Favorite place to see holiday lights this holiday season?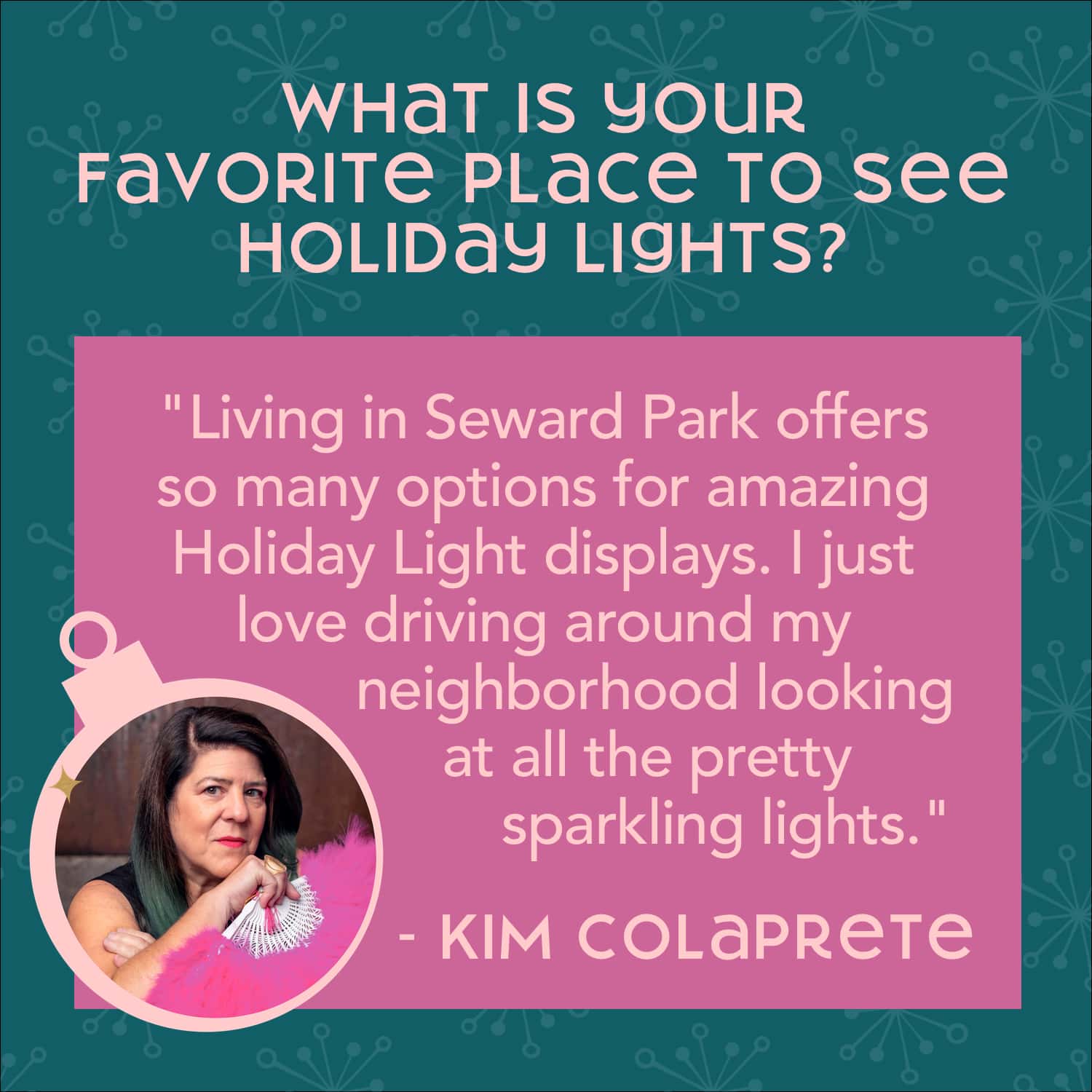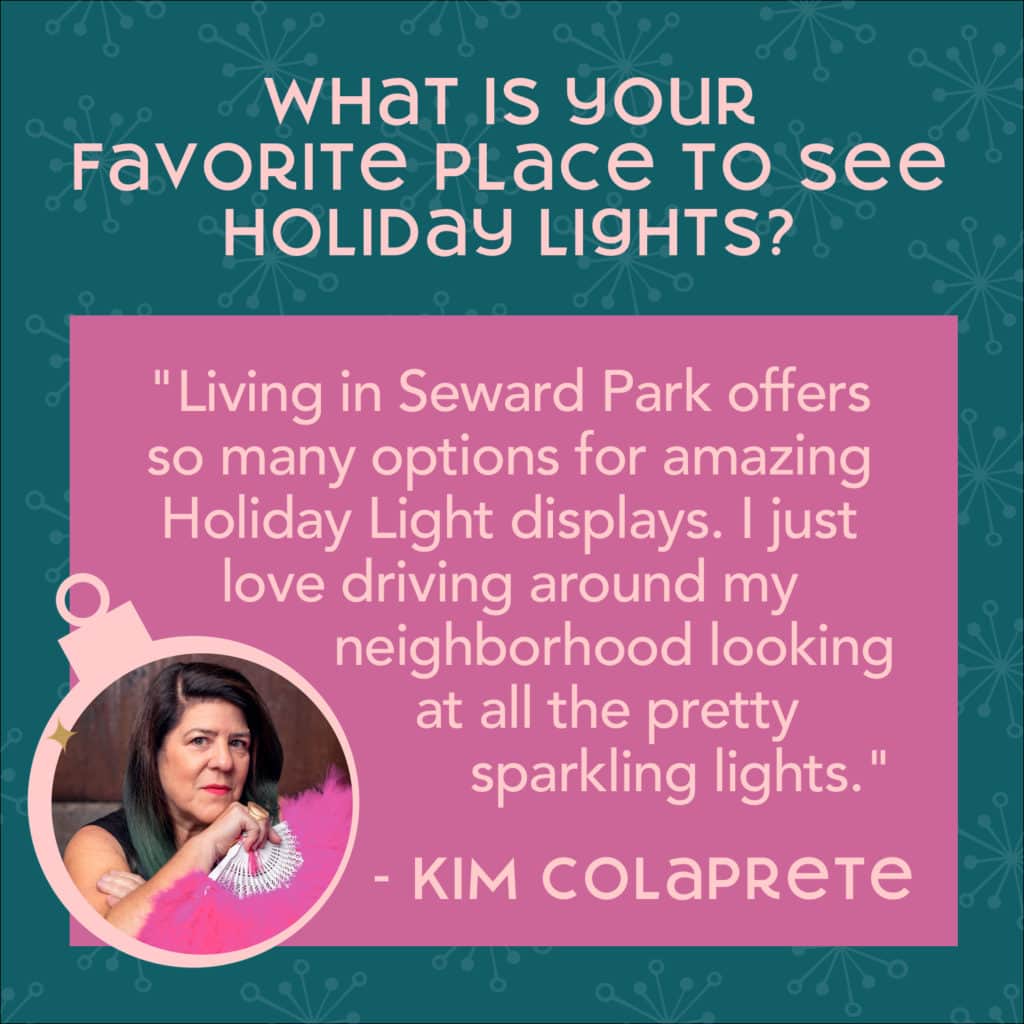 Living in Seward Park offers so many options for amazing Holiday Light displays. I just love driving around my neighborhood looking at all the pretty sparkling lights.
---
Thank You For Checking Out Our Favorite Things This Holiday Season
2021 has been challenging in so many ways, so Team Diva has decided to spend this season focusing on some of the things bringing us joy. For some of us, this means spending extra time on self-care, taking in a fun holiday show, or shopping at a local small business we love.
Want to see what's bringing other members of Team Diva joy this season? Browse our latest blogs right here:
Do you have a few favorite things in Seattle that you love? Share them in the comments.