Top Seattle Real Estate Agents are rarely diverse. Team Diva is not only women-led by lesbian power couple Chavi and Kim, but they lead one of the most dynamic and successful real estate teams in the nation. We are also proud to be one of the most diverse real estate teams in Seattle. Diversity matters and it is critical as we support communities to build generational wealth. And guess what? The result of our work means that Team Diva is one of America's most successful real estate teams at Coldwell Banker. Our Team does this by centering our clients in every aspect of the real estate process. 
Oh, and did we mention that we do all of this to make sure our homes look as good as our Divas and Diva Team Members?
---
Let's Meet The Top Seattle Real Estate Agents of Team Diva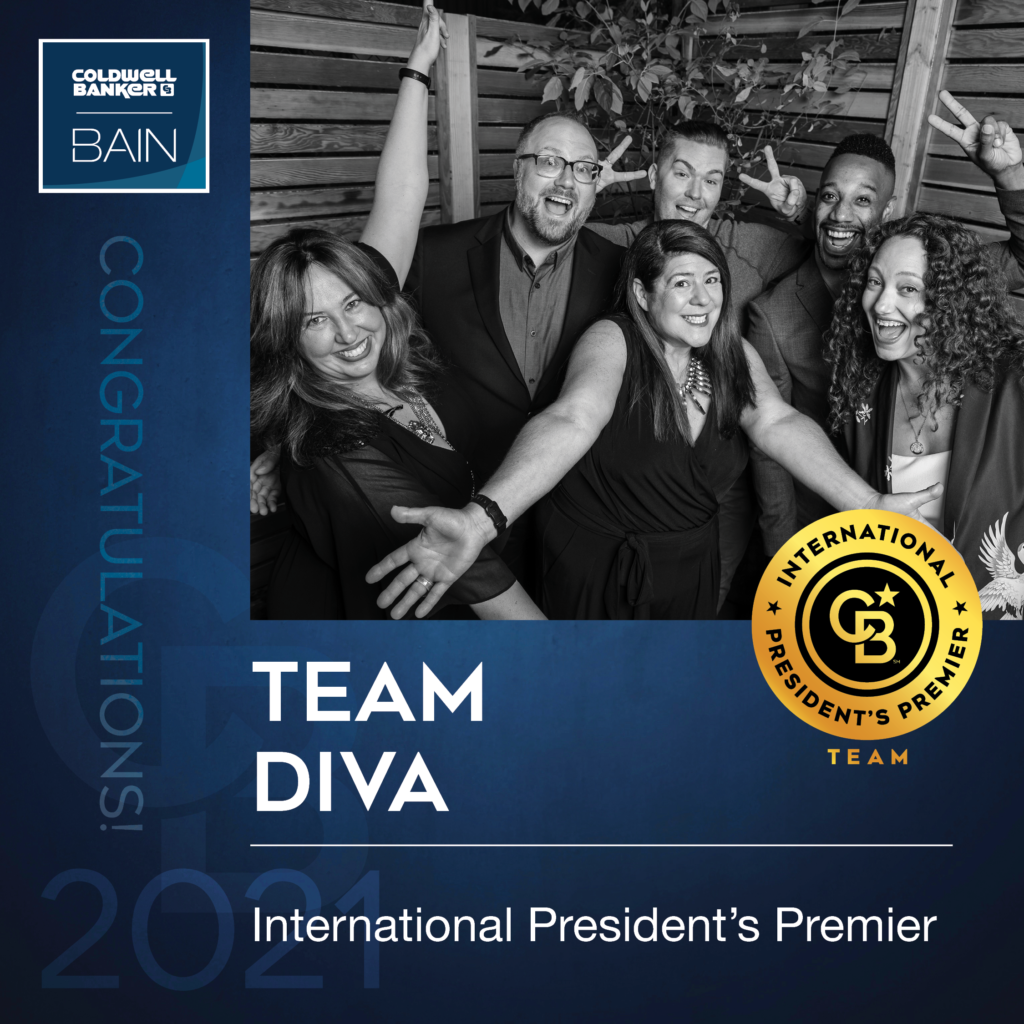 In this blog, we are going to give you a brief history of the origins of Team Diva. Our commitment to our community. And everyone wants to know Kim and Chavi's (the Divas) vision for the future of real estate as they slowly revolutionize who can be successful in this space. Last but not least, the team would not be here without the founding team members. Or the OG Diva Dudes, as we like to call them. 
Oh, and did we mention we might sneak in some stunning homes? We have a mad passion for homes. Especially ones that make that mark of Diva Dwellings. More on that later…
The History of Team Diva and How We Became Top Seattle Real Estate Agents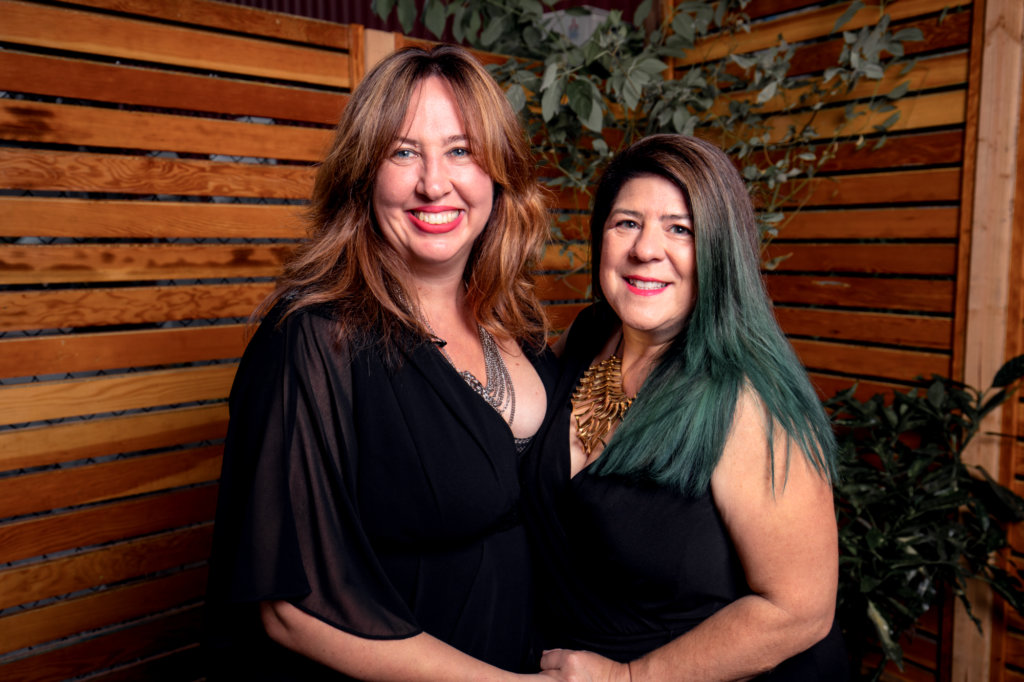 How did Kim go from being a political activist to managing a team of top Seattle real estate agents? Let's be honest—as much as real estate professionals may hide from taking a public stand and say "being political is bad for business," our industry is at the nexus of so many social and economic issues. Who owns the property and who doesn't is political. 
Kim's sense of commitment to her community directly translated to her care for her clients. And the thing that no one talks about is that political communities are quite a ruckus and like to have a good time. Our number one Diva is far from being a reformed party human. Kim grew a small but mighty following as a solo agent for ten years.
And then 2008 happened. Aka the Great Recession. And Kim's long-term partner in life Chavi decided to quit her corporate job right before the entire market crashed. Chavi got her license and got to work. Coming out of the Great Recession, Team Diva had a larger online presence and was shaking up the industry with their innovations at the time. Now Team Diva is known for its online marketing prowess.
Commitment to the Community is a Cornerstone of How Team Diva Became Top Seattle Real Estate Brokers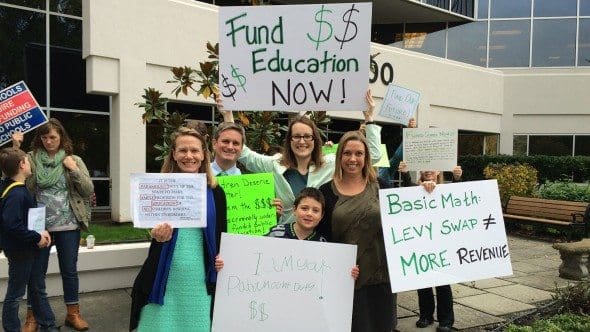 Before Diva Kim got into the real estate business and founded Team Diva, she was working on political campaigns and advocacy for HIV research and LGBTQ rights. This sort of activism comes naturally to all of us on the team, as well as a love for the arts and cultural movers and shakers that keep our city so vibrant. Some of the issues with which we remain actively engaged include standing up for and supporting Black Lives Matter, the fight for more racial equity (including support for Black/Brown homeowners), ending homelessness, demanding a progressive tax structure in our state and city, and going against our own real estate association to fully support public education funding.
This passionate engagement doesn't draw us away from working hard for our clients. In fact, that passion for justice is the same energy we bring to everything we do. Want to chat with the Divas? Feel free to contact Seattle's Favorite Real Estate group "Team Diva Real Estate" above and we will get you in touch with the Divas.
Team Diva's Land Acknowledgement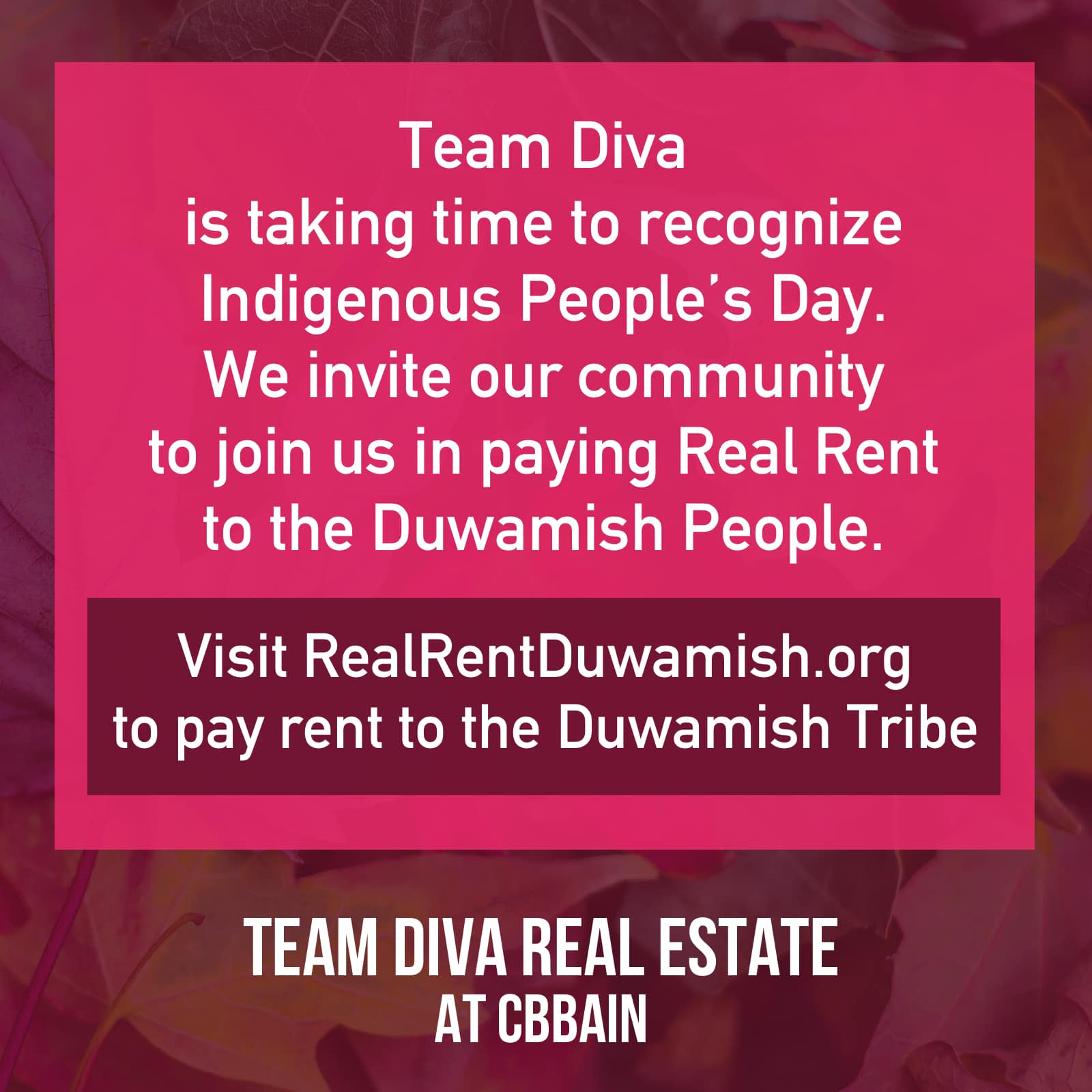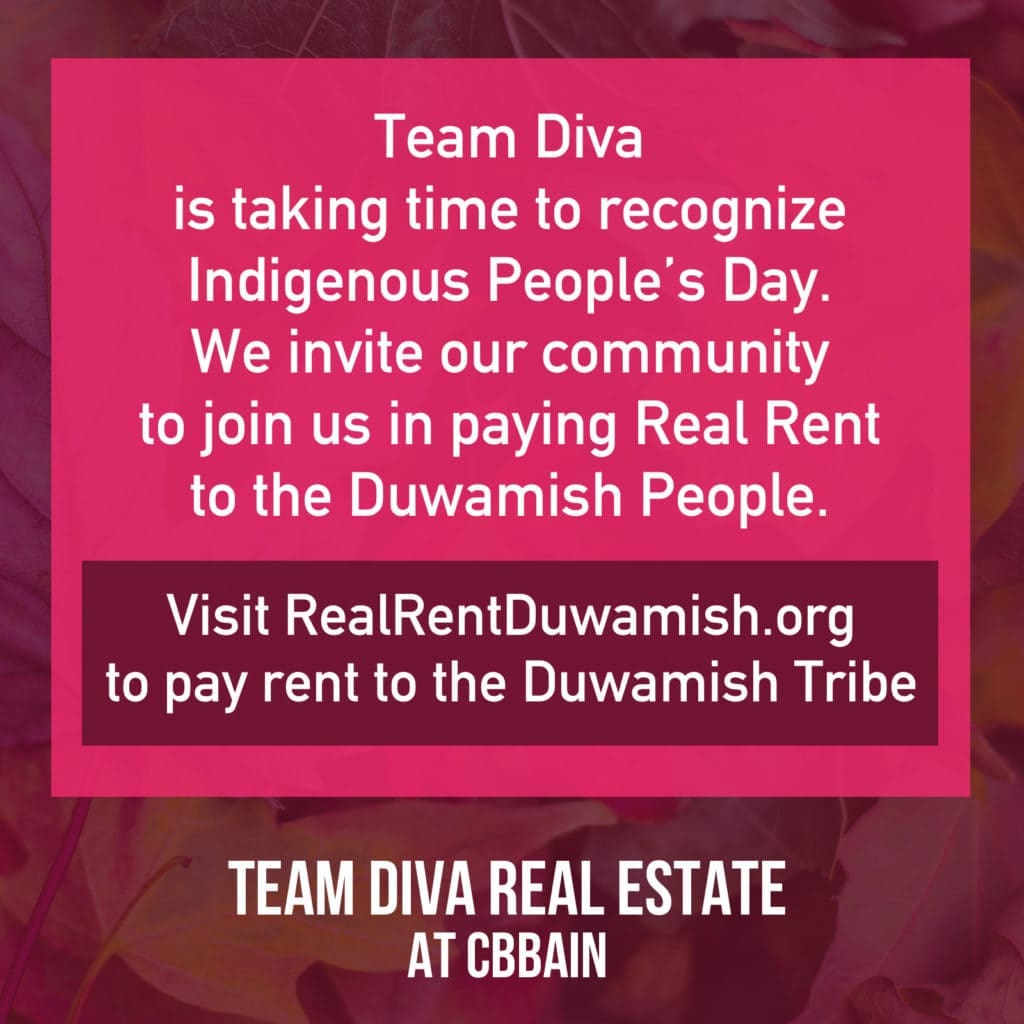 We at Team Diva want to acknowledge that the land we, our clients, and our community live on is the unceded ancestral territory of the Duwamish People. We recognize that we are visitors who are profiting from the use of this beautiful land and in return Team Diva agrees to
pay the monthly rent to the Duwamish people
as reparations. Feel free to contact Team Diva Real Estate about the monthly "rent" we pay to the Duwamish people and how you can also be part of this movement. 
Founding Team Members That Helped Team Diva Become Top Seattle Real Estate Agents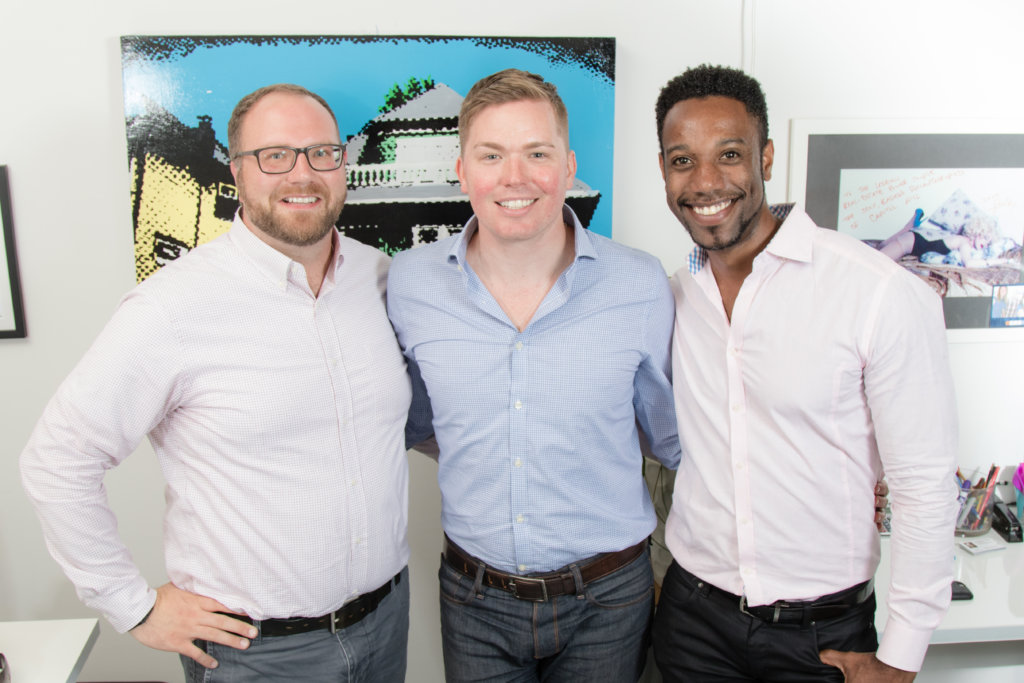 Kim and Chavi grew up and transformed who and how one can be successful in this industry with the support of the OG team members Rocky, Roy, and Michael. We also want to give a shout out to the alumni group Chris and Kaz. Rocky joined in 2013. Roy in 2014. And Michael in 2015. In the early days we would host a series of fundraisers for the community together. Every June we would do a kick off party hosting events to support LGBTQ homeless youth, advocate for marriage equality, and stand up for public education funding. This crew of humans were in the mix at the very beginning. And their big hearts continue to support the community as the team grows. 
Diversity matters at Team Diva. The majority of our team members are LGBTQ. And we are constantly recruiting and mentoring folks who are underrepresented in real estate. Our system works. The majority of our mentees go on to become top producers either on our team or at our mothership branch at Coldwell Banker Bain Lake Union. 
One Last Thing. Can We Talk About Our Stunning Homes?
Being top Seattle real estate brokers does mean we have a mad passion for homes. Specifically stunning homes. Every part of our listing process is designed to make a home aspirational. Our team is made up of top-producing Seattle real estate brokers who all share a passion for this process. Not a single home hits our website until it has passed that Diva Tax test. Meaning we know it will outperform the neighboring properties and put extra cash into our sellers' pockets. 
Download our Seller Packet and learn all of the secrets of Top Seattle Real Estate Agents and see exactly how we make this happen. 
---
Ready to Become a Diva Dweller?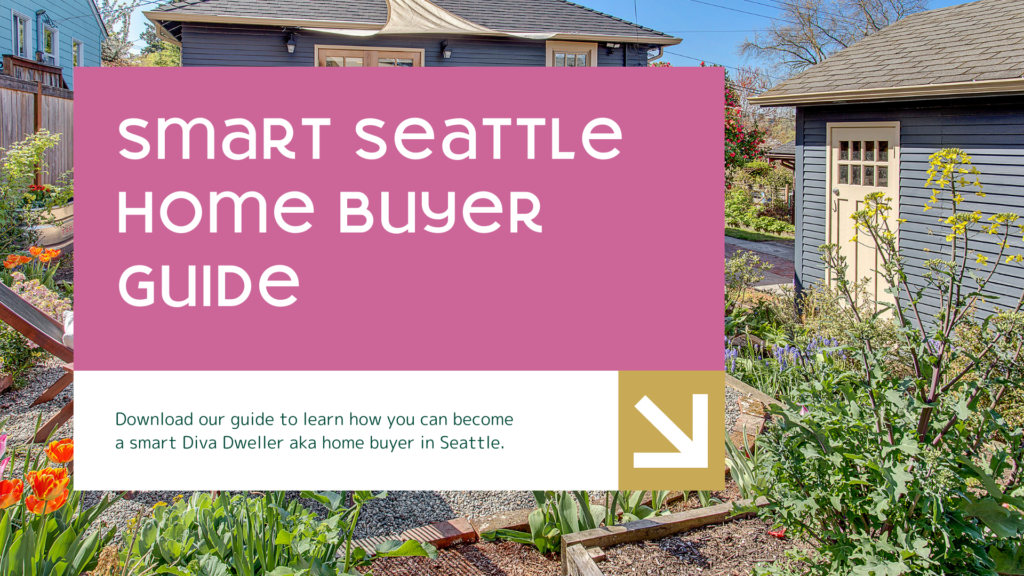 Are you ready to join this cool kid crew of humans who are Diva Dwellers and work with top Seattle real estate agents? Or are you ready to make that Diva Tax on your unique Seattle home? We are here to help the cool kids make those big moves in their home buying and selling journeys. 
Download One of Our Guides to Get You Going
You can also sign up for our real estate newsletter here >
* Please note we do not allow guest contributions or have any paid affiliate advertising. Our content is generated by our team for our community.