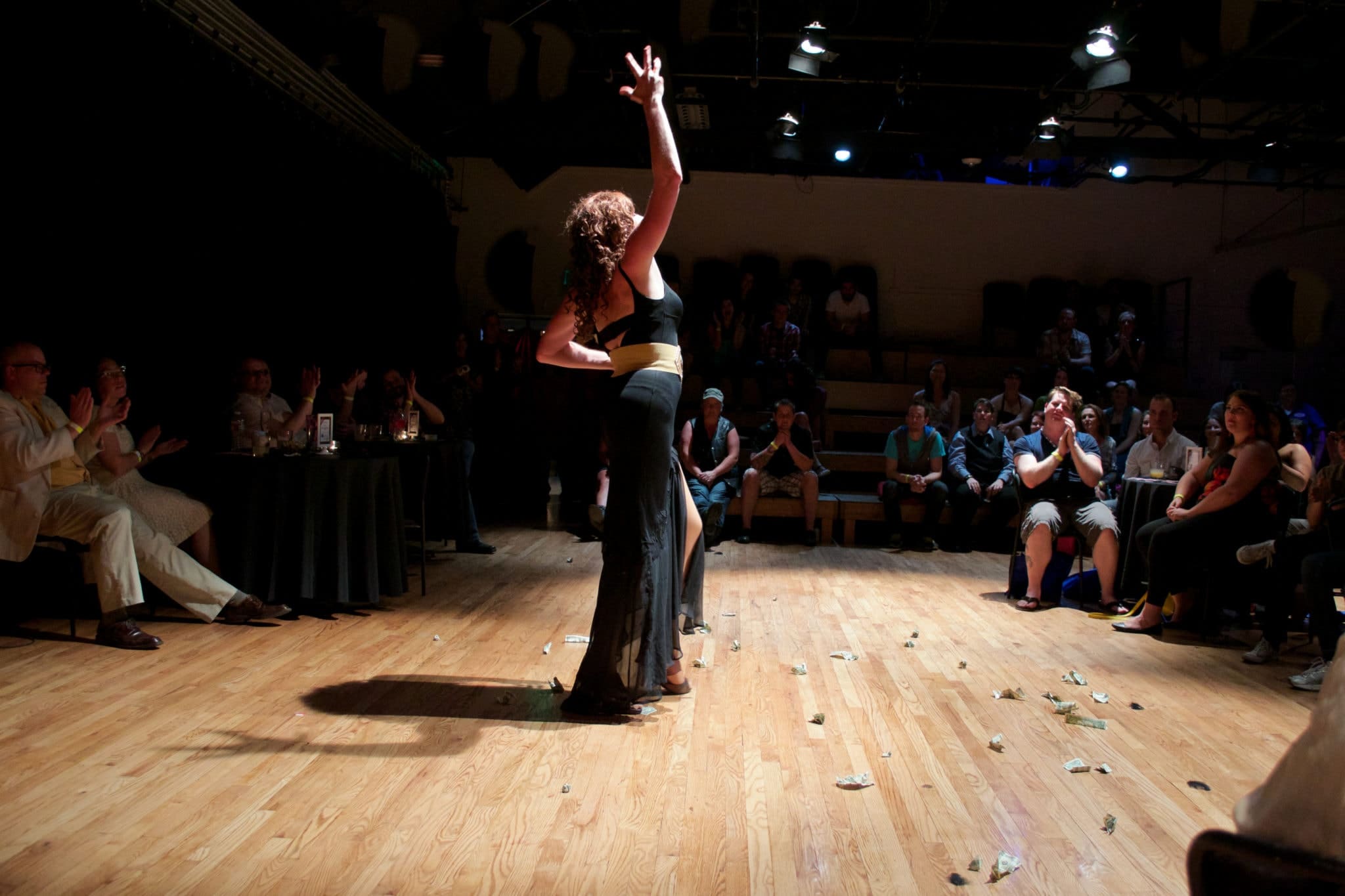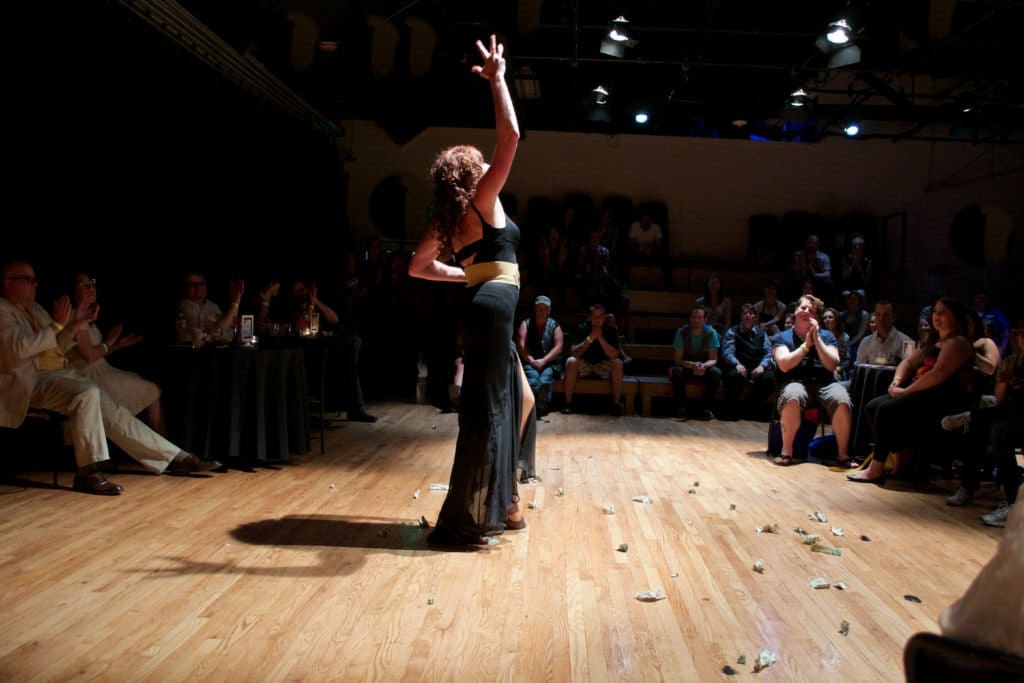 DonnaTella Howe has been part of Divas Take the Hill way back from the beginning. The Boxy Hipped Diva was just getting her start during the spring of 2011. Back then w We all knew we wanted to do an event to kick off Gay Pride. So together we created Divas Take the Hill. DonnaTella has been key to the success of Divas Take the Hill. Finding new talent and just making the magic happen.  Divas Take the Hill 2015, benefiting PSKS, whose vital outreach serves at-risk and homeless youth and young adults. Some of the best of Seattle's drag and burlesque scenes are taking part, including our hostesses, DonnaTella Howe and our newest hostess Miss Kitty Baby.
Learn more about DonnaTella Howe
DonnaTella Howe was once a cast member of the Lashes Cabaret at RPlace, and she's now moving and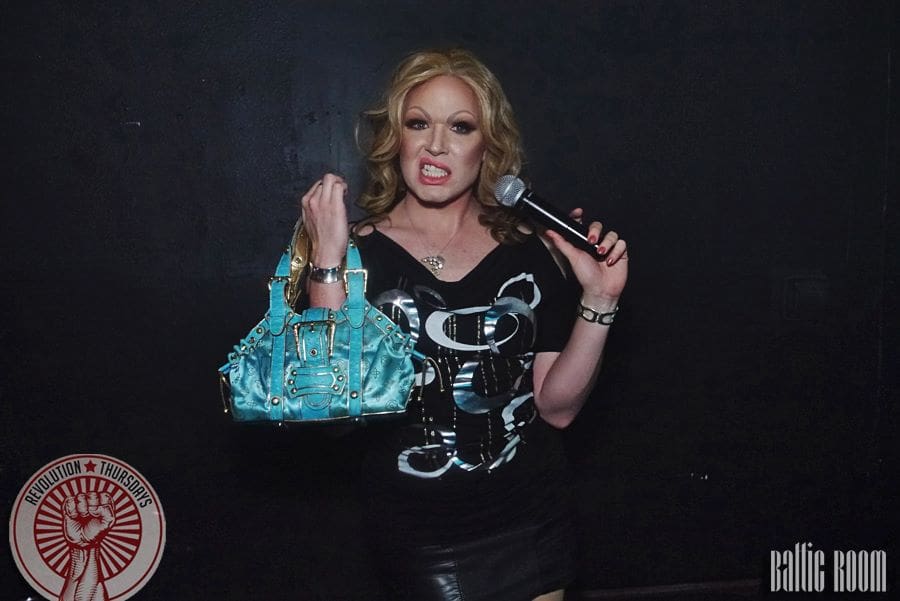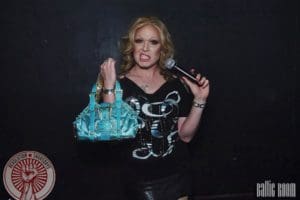 shaking all over Seattle, from Bacon Strip to Rainbow Bingo, Pulse Seattle, Queen of the Brunch, and playing hostess for both Balls Out Bingo at 95 Slide and DonnaTella Vs Humanity at 500 East. Between the looks her mama gave her, some Atomic Cosmetics—with lessons on how to wear it from some of the best queens in the Pacific Northwest—and some well chosen outfits, DonnaTella has become a party girl and favorite hostess around town.
Her performances range from comedy, to top 40, old school hits and the occasional dramatic ballad. She is always looking to entertain, amuse and start the party off right. No two performances are alike and she is constantly keeping audiences guessing. She's got the sexy sass of Katy Perry with the mouth of Elaine Stritch, a new class of queen mixing substance and style and here to make the show memorable.
Having completed her reign as Miss Gay Seattle XLVIII in January 2013 she moved into the role of Imperial Princess and currently represents her community as the Czarina of Capitol Hill throughout Western Washington, Oregon, Alaska and Canada, always making herself available to perform wherever she is needed to support the community.
What was your first thought when you woke up this morning? "I wonder if the kitten got out of 'containment'" I wasn't sleeping at home last night. HEY-OH!
If you were forced to pick a new drag name, what would it be? HalliWell WhyNot. I loved Charmed about the time I started doing drag, and that was an idea I had then.
What is the best compliment you have ever received? "You are one of the best lip-synchers I have ever seen, and I've seen a lot of drag over the years."
What are you most proud of? My performing. I don't exactly know where it came from, but it's there. I'm not a 'pro' at anything per se, even as I call drag my 'professional hobby.' It's when I hear from someone at a show or at the end of a performance, hearing the crowd's reaction and knowing that they loved it and what I do—it makes me happy. I sweat and get out of breath and all that because it makes the performance. I believe my background in chorus in Georgia helped with my lip synching—doing all the motions but not making a peep, emulating the singer, living in that moment as Katy, Kylie, Elaine, Bette, Madonna, you name it. Hell…Harry Belafonte! I love doing "Jump in the Line." When I'm doing his lines, I'm living in a Beetlejuice moment, being a kid again, feeling what that song gives me and giving it to the crowd.
—
Have you bought your tickets yet for Divas Take the Hill so you can see these two Divas live and in person?