Woodinville's rise as a hot real estate is a relatively recent development. It has been driven in part by rising prices throughout the region, but Woodinville is special. Its combination of great schools, stunning land, and urbane community is topped off with a concentration of local wineries. One can be in downtown Seattle in under an hour (and get to Redmond, Bellevue, and Kirkland even faster). And yet, one can also live an idyllic Woodinville homesteading lifestyle.
Want proof? Look no further than our latest house listing in Woodinville.
Here are six things we love the most about this community, this home, and how it makes it easy to slide right into the sweet life.
Fresh Produce Comes Easy In This Organic Garden


It's March, which means that it's time to start planting vegetables in the garden. (Check out this handy planting calendar for the best months to sow various veggies outdoors.) If you love playing in the dirt, you'll be in good company in Woodinville. The big, local nursery, Molbak's, is an ideal place to get gear and plants, and their online index of plants is loaded with great information.
The current owners of this Woodinville home have cultivated their glorious garden to be organic since they moved in. They grow from seed, sprouting in their little greenhouse before transferring seedlings to the garden. They've been having wonderful harvests of all kinds of veggies for years, including tomatoes,
snow peas, kales, celery, cauliflower, broccoli, Brussel sprouts, squash, beets, cucumbers, pumpkins and more. By the deck, you'll find a number of happy plants that they use to make herbal teas. Dreamy!
Get Yourself Some Chickens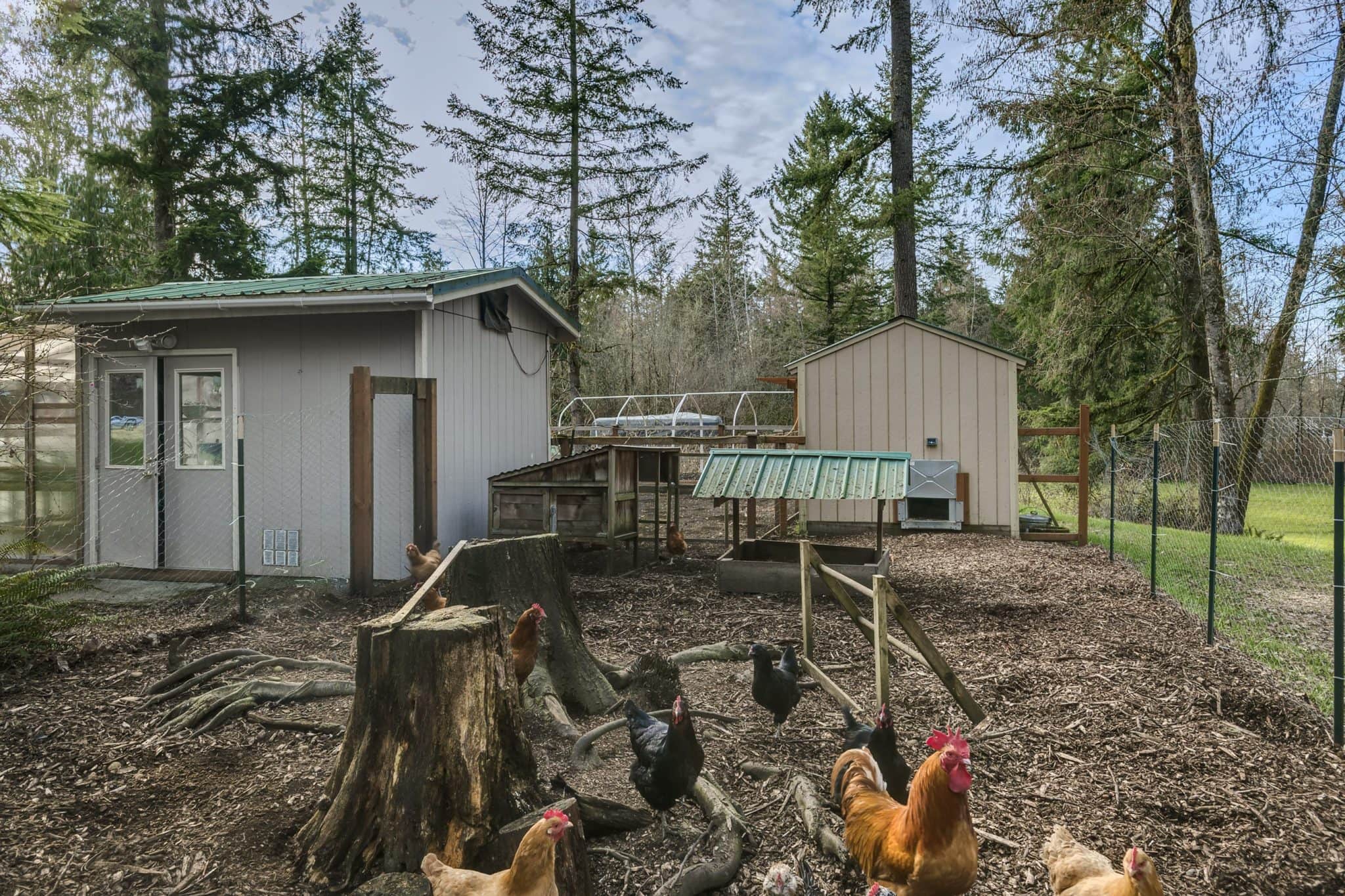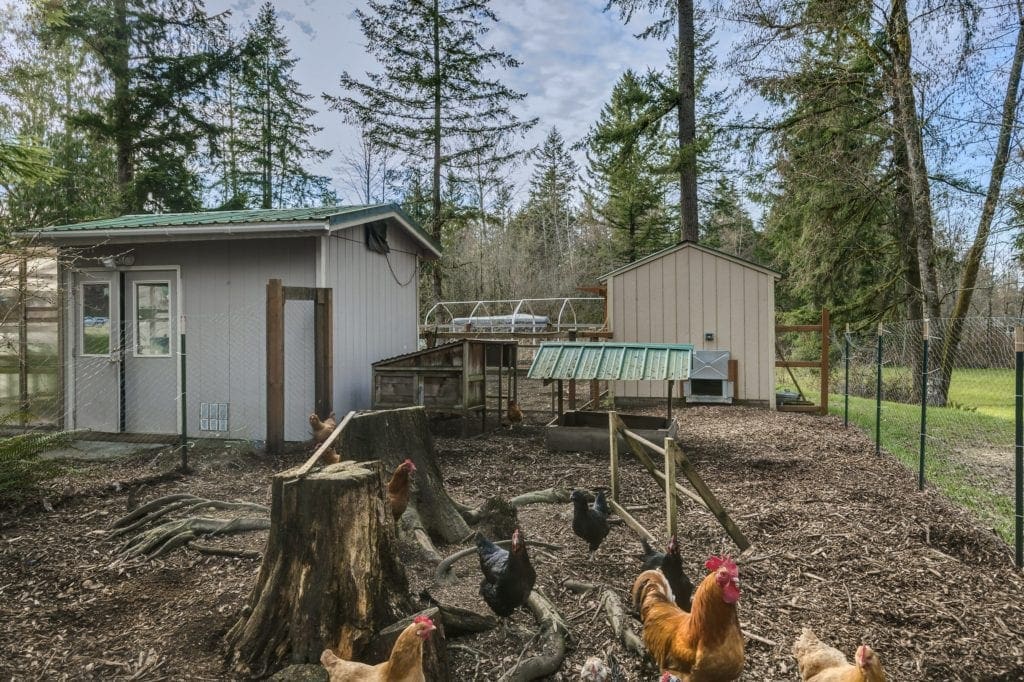 City chicken coops have become increasingly popular, especially here on the west coast. (The Washington Post even recently did an article about how chickens have become a Silicon Valley status symbol.) If you want chickens as pets and farm fresh eggs at your own home, you will have no problem getting set up at this home. It has a chicken coop large enough for sixteen birds.
Will you get a classic, stately white Ixworth chicken, a gorgeous, big-breasted Plymouth Rock, or a super fluffy Orpington? You can mix it up with how much room your lucky cluckers will have.
Cook Up Your Finds in This Fabulous Kitchen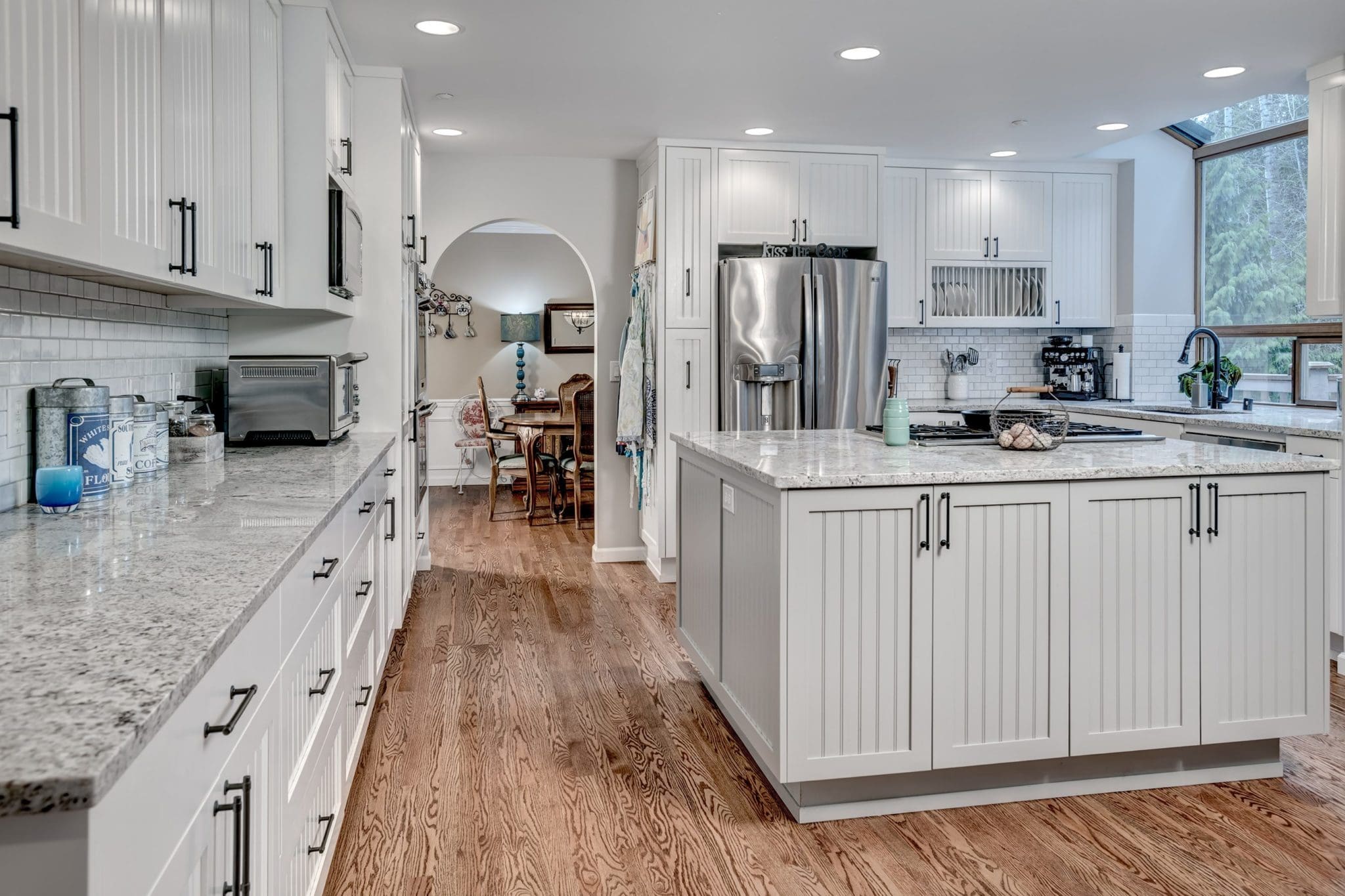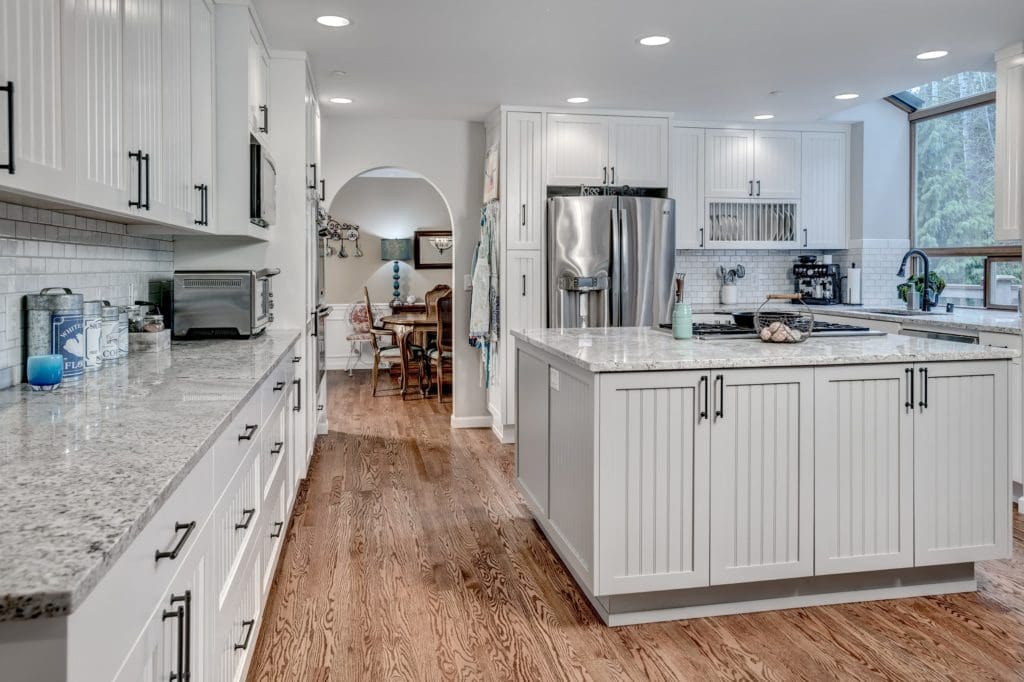 This kitchen was made for those who love to cook and entertain. All of those canning projects you want to do this summer. You can make it happen in this spacious kitchen. Into making your own bread every Sunday? Go for it. You have the space. This kitchen is glorious.
Get Work Done or Get Some Horses In This Spacious Lofted Barn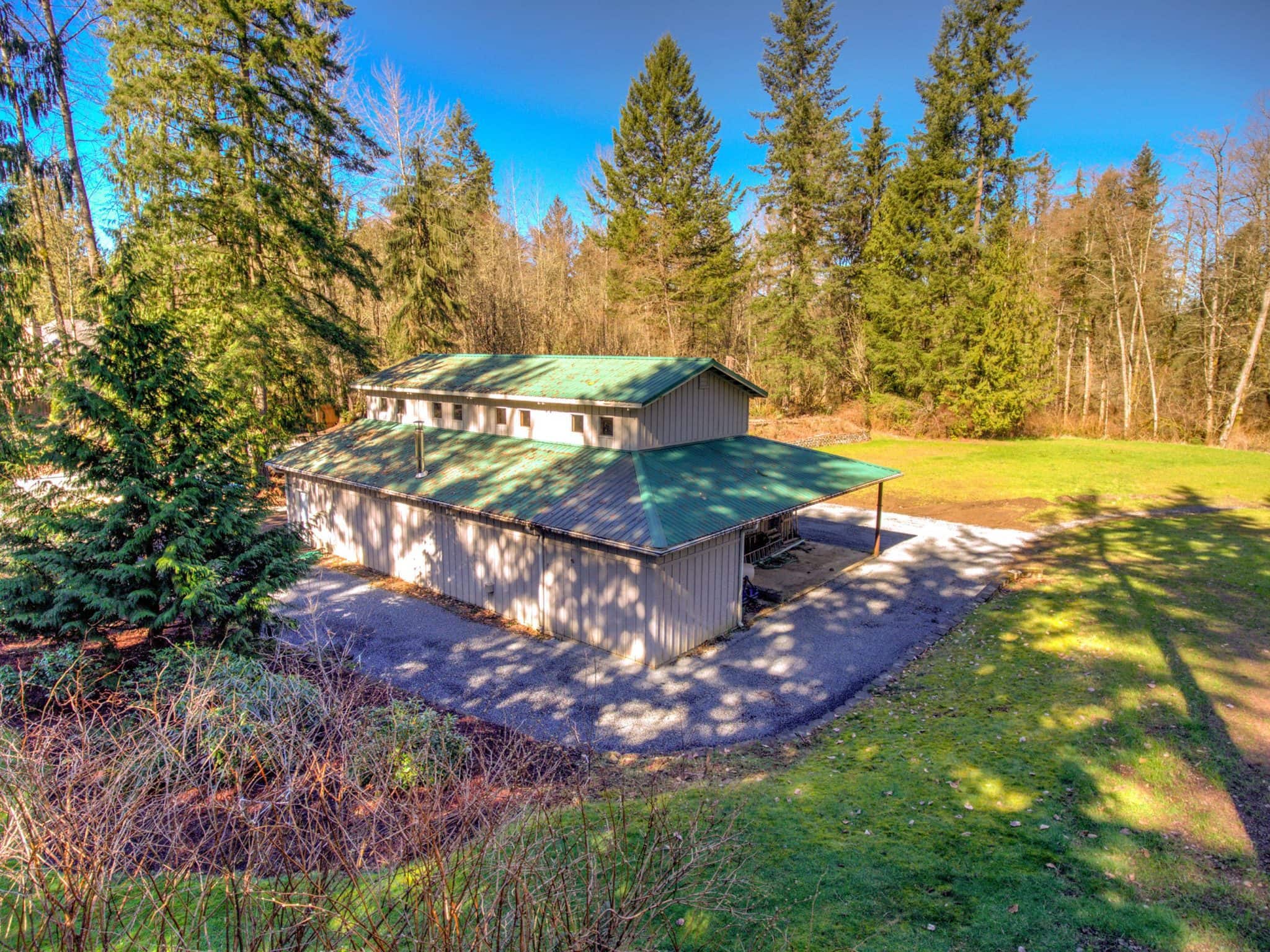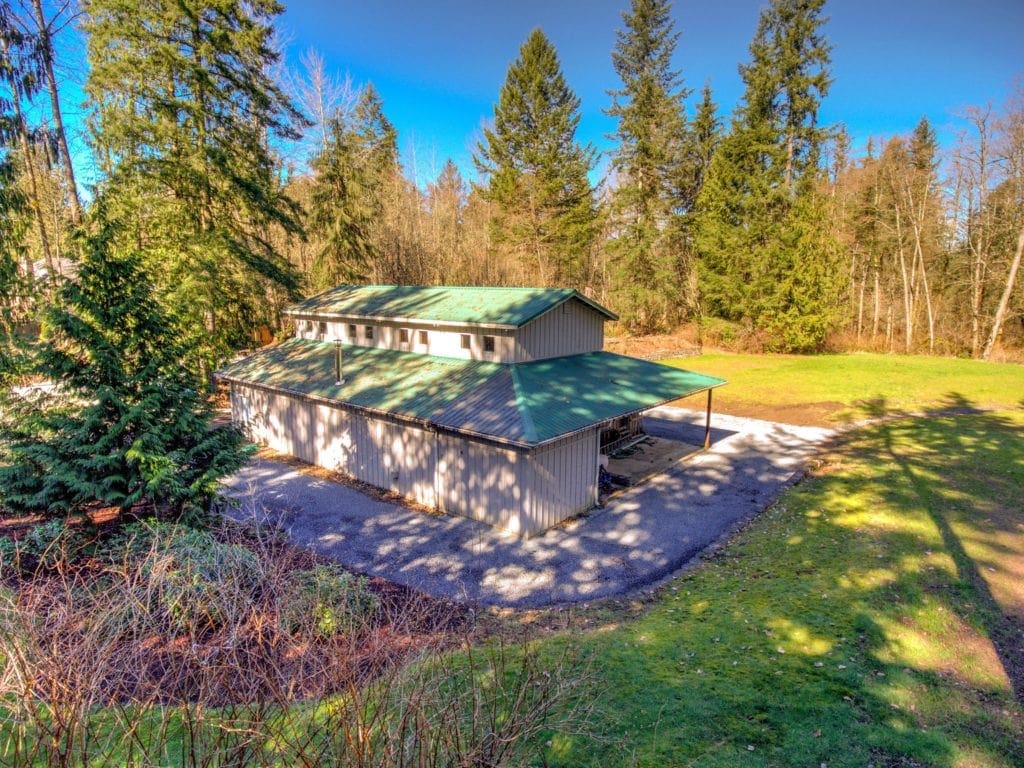 If you like working on your own projects, building things, or making art, a separate project space is crucial. Getting out of the city into the peace and quiet of nature also helps free one from distractions. But few people are lucky enough to have a studio of one's own. The rest of us have to content ourselves with inspirational images on Pinterest. (I mean…just look at all those inspiring designs. I can feel the creative juices flowing already.)
Those who want that kind of space will find it at this Woodinville home. The outbuilding is 1,700 sq ft, has a loft, separate septic that is being used for an RV disposal, electric, a bathroom, and it gets beautiful light. This makes it ideal for families who need a separate living suite, too. Whether you want a studio, a mother-in-law-suite, or a guest house for visitors, this property is ideal. Frankly this barn/shop for big boys and girls and their toys and projects.
Want horses? The barn was originally designed to have stalls. Easy transition and you can have your own barn with three stalls that open out to the large paddock.
Send The Kids To Great Schools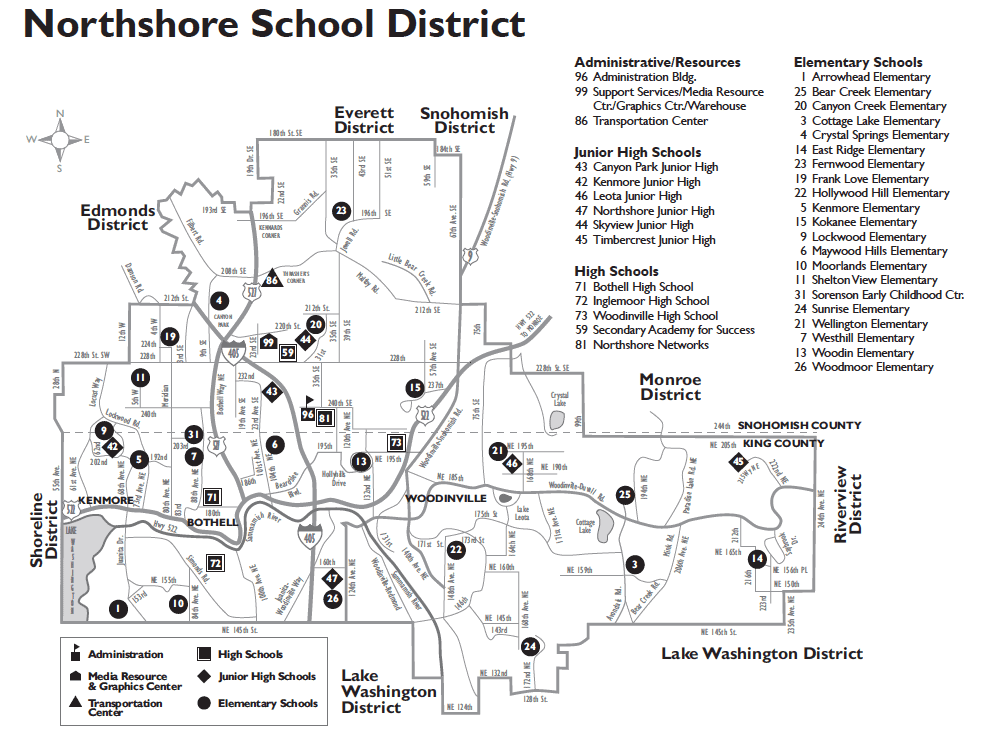 The Northshore School District is one of the most desirable in the region. Its schools rank highly even on the national level. (In 2014, Inglemoor High School was named one of America's best high schools by Newsweek.) For families with children,  the school in north Woodinville is an ideal place to be for education.
Enjoy An Abundance Of Local Wine
La dolce vita requires a little wine, does it not? Woodinville has become a destination for wine tourism in the region thanks to its many wineries. We are regular customers at a few, and if you live in Woodinville it is easy to explore and find your own favorites.
Want to get started? Check out this little map we made of some of our favorites!
Bonus: Woodinville Whiskey Co.
Can We Talk About the Prices Between Seattle and Woodinville?
Town And Wine Country: What's Your Real Estate Buying Power in Woodinville
No really? Do you know what you can buy in Seattle for a smidge over $1,000,000? Not much in a neighborhood that gives you space, does not need work, and frankly Seattle transit is so bad you are driving or commuting about 45 minutes regardless of your best intentions.
Thank you for touring this amazing home in an up and coming are of Woodinville. We know you are going to love this house just as much as the Divas!