Northeast of Seattle, the charming town of Woodinville has become known for independent wineries and natural beauty.
But was is Woodinville real estate like at the moment?
Woodinville's proximity to Kirkland and Redmond have made it a popular bedroom community for young professionals and retirees who don't want to be too far from urban centers. As part of King County, it is still connected to the cities by transit, not quite an exurb, but scenically very different. Not surprisingly, home buyers will find that their dollars go a lot farther in Woodinville.
Grow Your $500,000 Home Inside and Out in Woodinville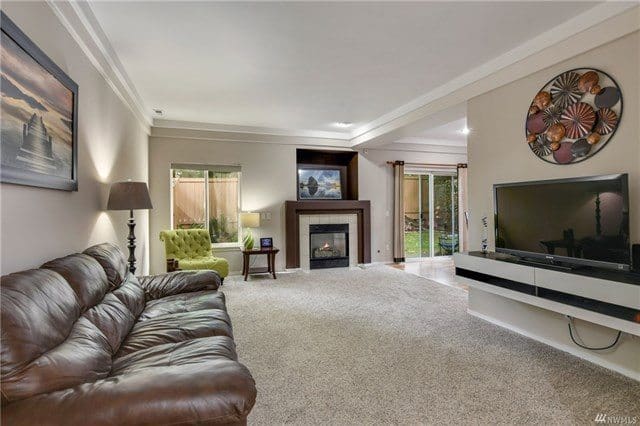 For those living and working in the city, a luxury townhome or condo is a great first property. But what happens when you need to expand? This two-bedroom condo in The Bellagio in Magnolia recently sold for $575,000. 2 Beds, 1.75 Baths, 1,039 SqFt
What can you get for half a mil in Woodinville?
Woodinville Townhouse:

3

Beds,

2.50

Baths,

1,479

SqFt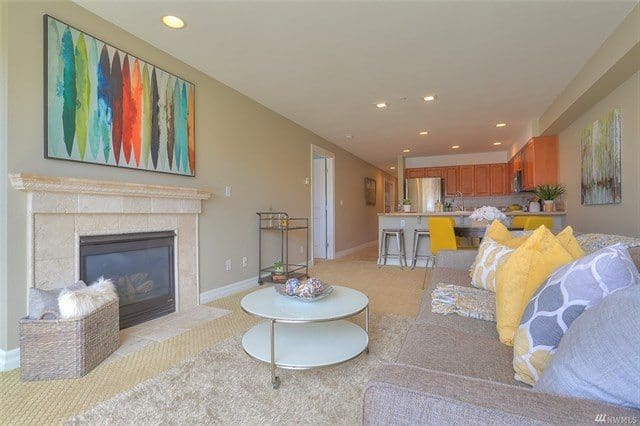 Recently sold for $500k
You would still have money left over if you sold that Seattle condo and moved into this larger townhome in Wedgewood Commons. Not only would your square footage expand, but you'd have your own yard, perfect for a growing family.
Surround Your $900k Home With Greenery in Woodinville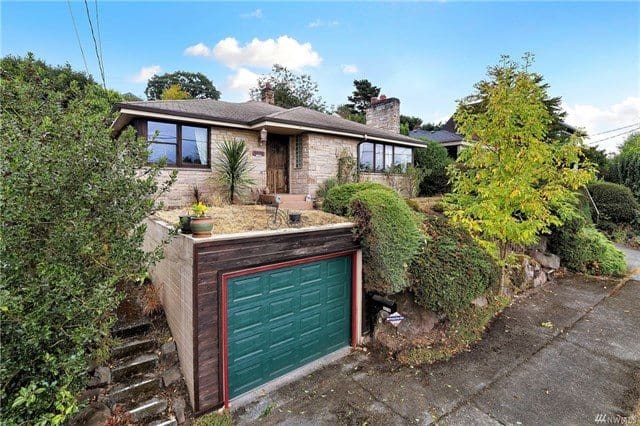 There's a lot to love about a cozy, classic home like this one in Queen Anne, which recently sold for $849,000. 4 Beds, 2 Baths, 2,870 SqFt
But what can you get in Woodinville when you want a classic home immersed in natural beauty?
Woodinville Private, Wooded Cape Cod Home:

3

Beds,

1.50

Baths,

2,037

SqFt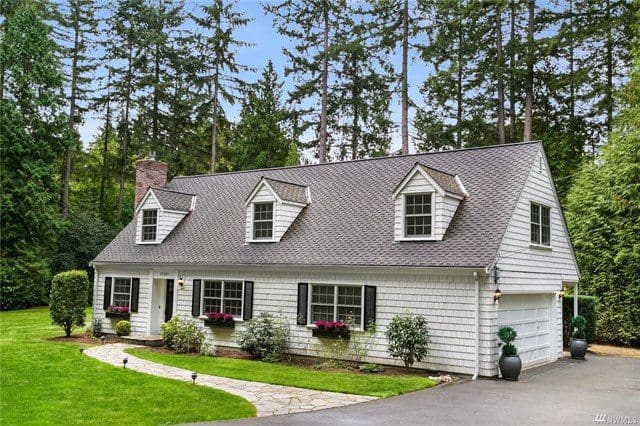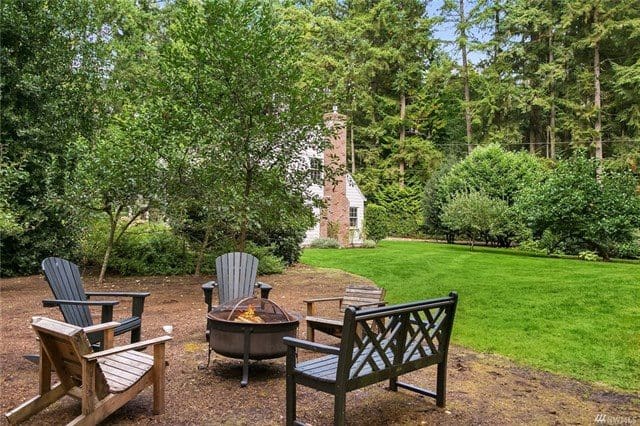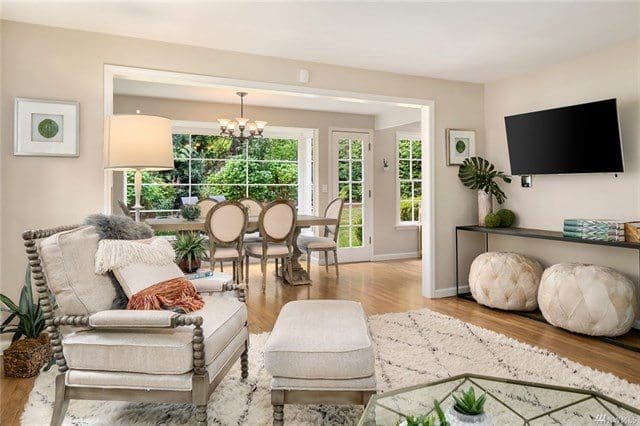 Recently sold for $925k
Tucked in Hollywood Hill at the end of a gated, private drive, this stunning home is surrounded by lush forests and lawns. It's bathed in natural light and views of gorgeous greenery year-round. The grounds are a gardener's dream come true.
What Do You Get For Around A Million in Woodinville?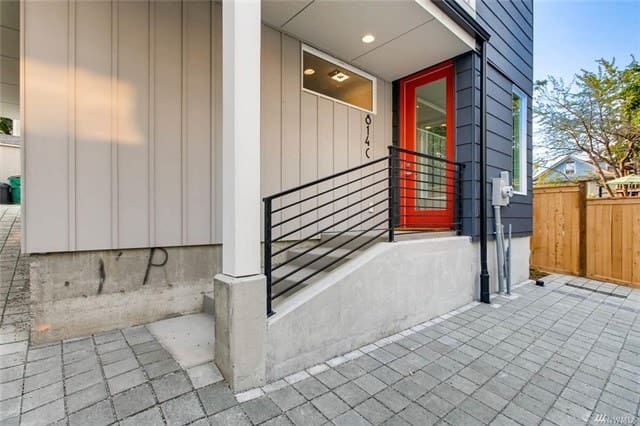 Mod new construction is selling well in Seattle's hot market, especially in desirable neighborhoods like Capitol Hill. This new townhome recently sold for $1,085,000. 3 Beds, 2.25 Baths, 1,820 SqFt
What does a cool million get you in Woodinville?
Woodinville Wonderland Mansion: 

5

Beds,

4

Baths,

5,800

SqFt 


Recently sold for $1.295 mill
This beautiful home sits on 10 acres of beautifully crafted NW landscape along Tuck Creek, with trails, edible gardens, and a huge sports court. The stately interior is ideal for entertaining, too. And check out that wine cellar… (You will be living in a wine country, after all.)

What Do $1.4 Million Dollar Homes Offer in Seattle and Woodinville?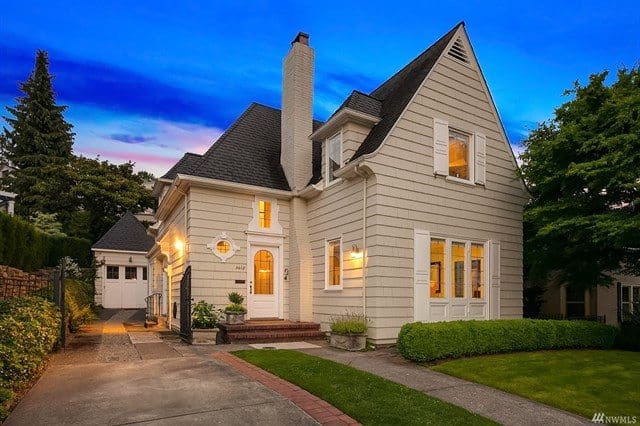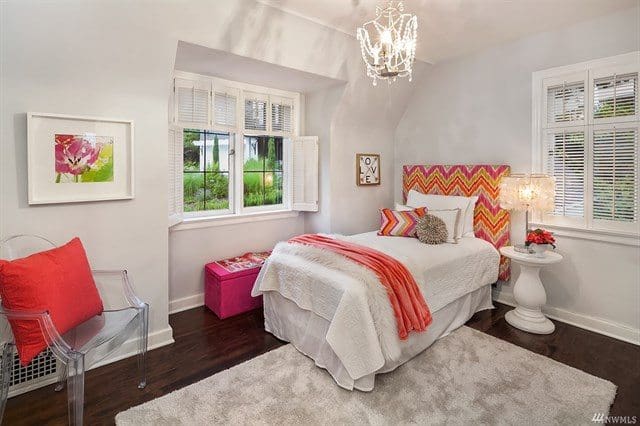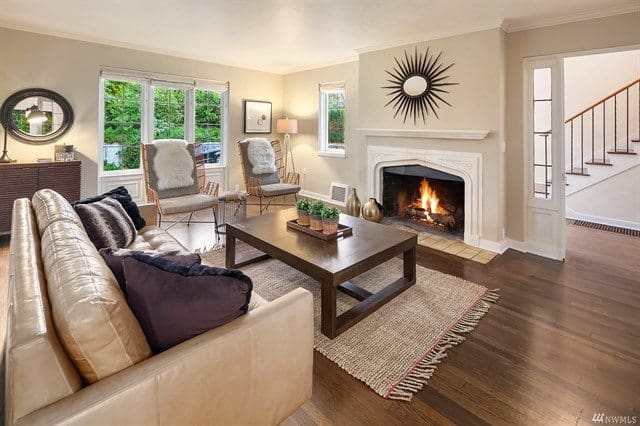 The lovely Laurelhurst abode has a prime location in the neighborhood, right on 47th Avenue. Its austere, well-preserved design admits plenty of natural light, and it has lovely patio and lawn for fairer days.
This gracious home recently sold for $1,395,000. 4 Beds, 2.25 Baths, 2,350 SqFt
What can you find in Woodinville at the same price point?
A Magical Woodinville Rambler:

3

Beds,

2.25

Baths,

3,133

SqFt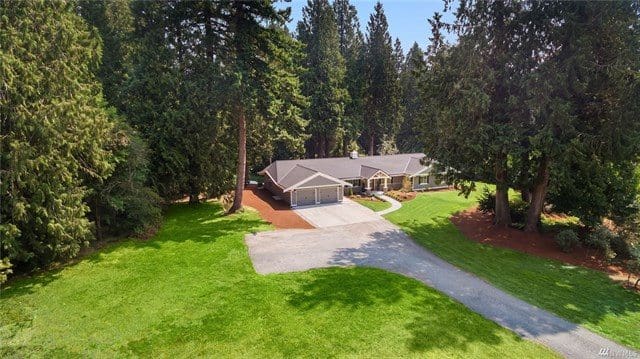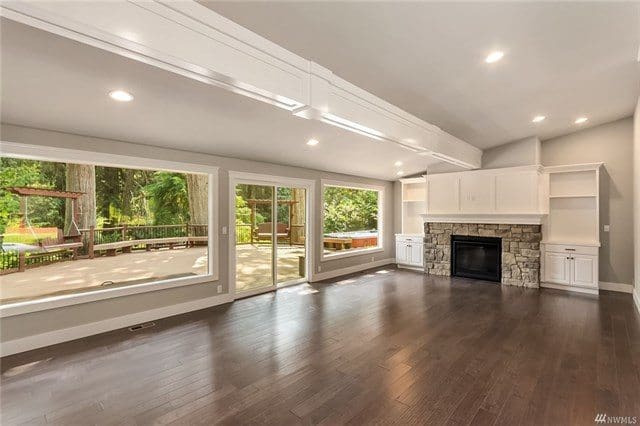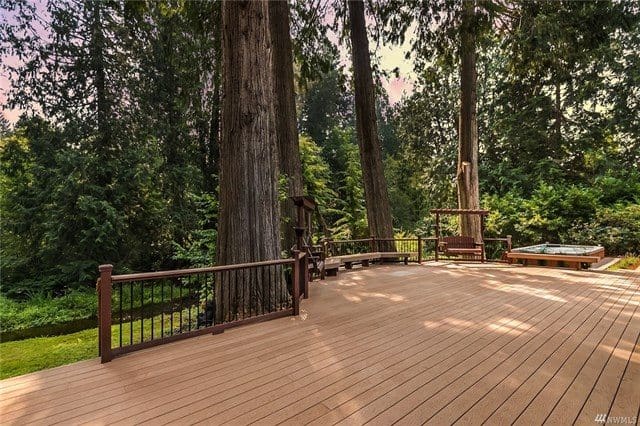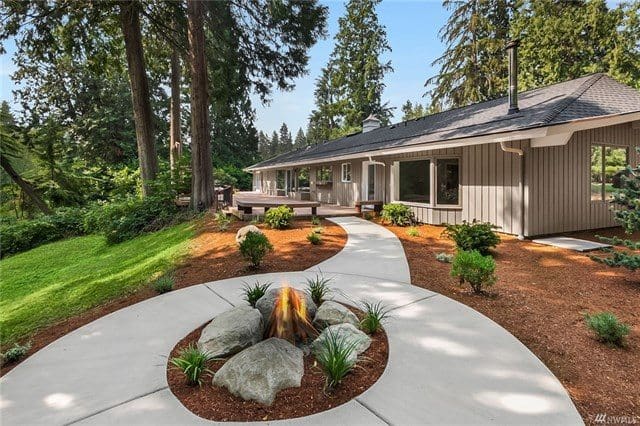 Recently sold for $1.389 mill
Newly restored to perfection this beauty sits at the top of 3.8 sun-soaked and acres, overlooking the salmon-run of Bear Creek. It's truly stunning, surrounded by meandering streams, orchards, and meadows. And because it is in one of the most coveted school districts in the region, it's especially ideal for young families.

Over $2 Million? How Do Seattle and Woodinville Real Estate Compare?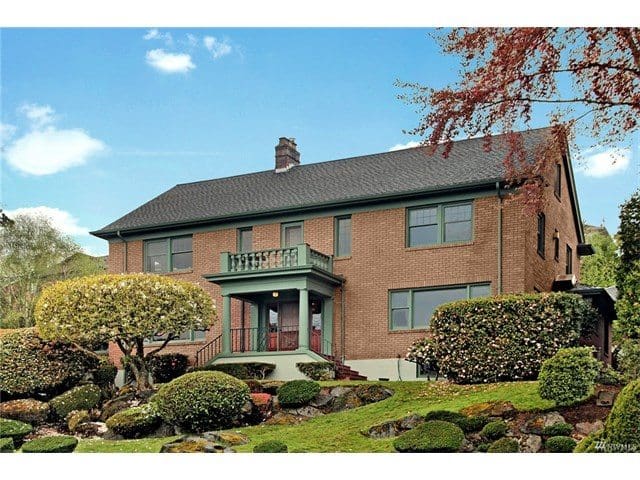 The stately homes on the east side of Mt Baker are gems of Northwest design. This elegant 1930 homes is lovely inside and out and is worth every penny of its recent sale price, $2.15 million. 5 Beds, 3.50 Baths, 5,670 SqFt
But in Woodinville, how does a $2 million estate compare?
Opulent Woodinville Estate:

4

Beds,

3.50

Baths,

7,194

SqFt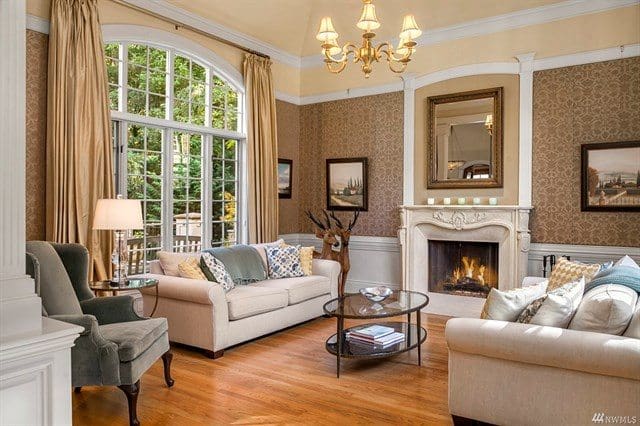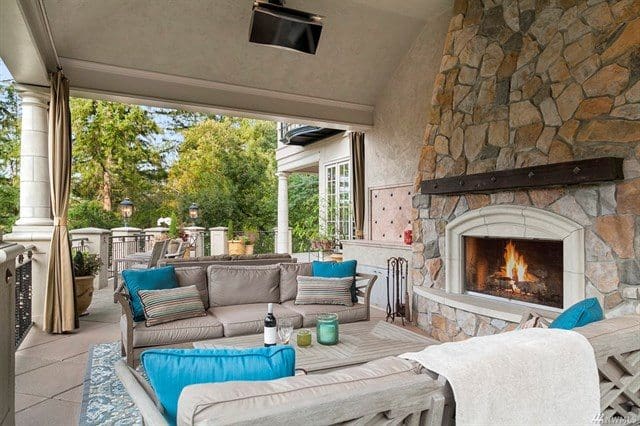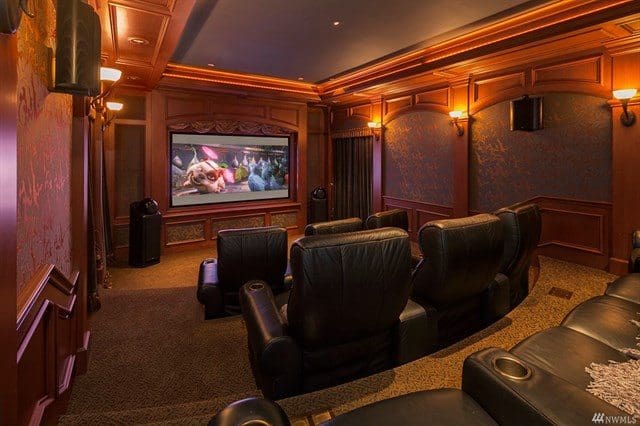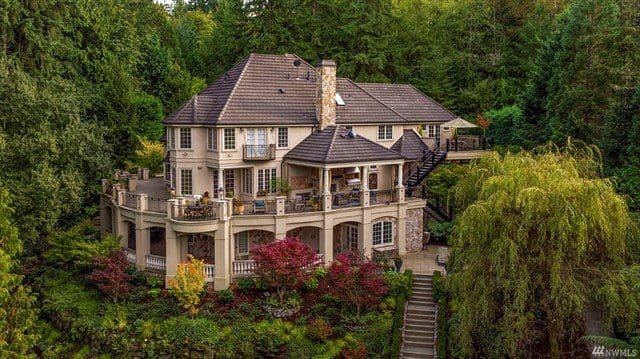 Recently sold for $2.25 mill
The grounds and architecture of this opulent estate were inspired by the Italian countryside. There are multiple gathering spaces, from a roofed patio with fireplace, to several living rooms and a lush indoor theatre. If you want real immersion in the beauty of the Pacific Northwest and true luxury, the estates in Woodinville are an escape, unlike anything one can find in the city.

All photos sold homes from the NWMLS