Seattle Pride 2021 is happening this Labor Day weekend back in the Gayborhood of Capitol Hill. And guess who is hosting. Divaland's favorite Drag Queen DonnaTella Howe. Oh my gawd! Can we just scream over the fact that we actually have something fabulous to do this Labor Day Weekend? Yes! Cause Seattle Pride 2021 is coming out of its turtle shell and enjoying the last Diva days of summer.
Below is our down and dirty guide to what is happening in all things Diva this Seattle Pride 2021 on Labor Day. Let's do this!
---
Seattle Pride 2021 | Labor Day Version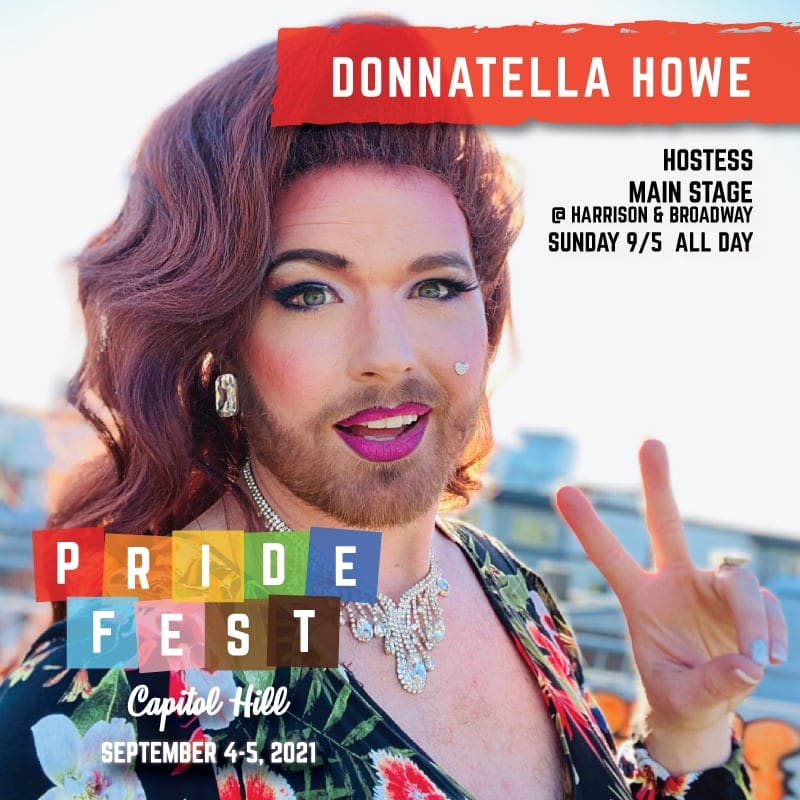 The Queens/Kings have "Labored" through this Pandemic. And we owe their resilience and perseverance by pouring our dollar bills all over the floor for them to continue to be Divas and Divos. The moon is going to be in Leo so let's live it up as if it is our last moment to truly enjoy the queerness Pride. A time before we were beholden to a date in June for our season. Let's live it up this weekend in as safe of an environment we can for our fellow LGBTQ performers.
Kim and I have been out there looking for venues that are outside or spaces that are requiring vaccination cards. And of course, we have been looking for performers with incredible talent. We think we have found them! Below is our round-up of best of class stuff to do this Labor Day Weekend at Seattle Pride 2021.
Saturday Drag Brunch with Divas Skarlet Dior Black and DJ Tony Burns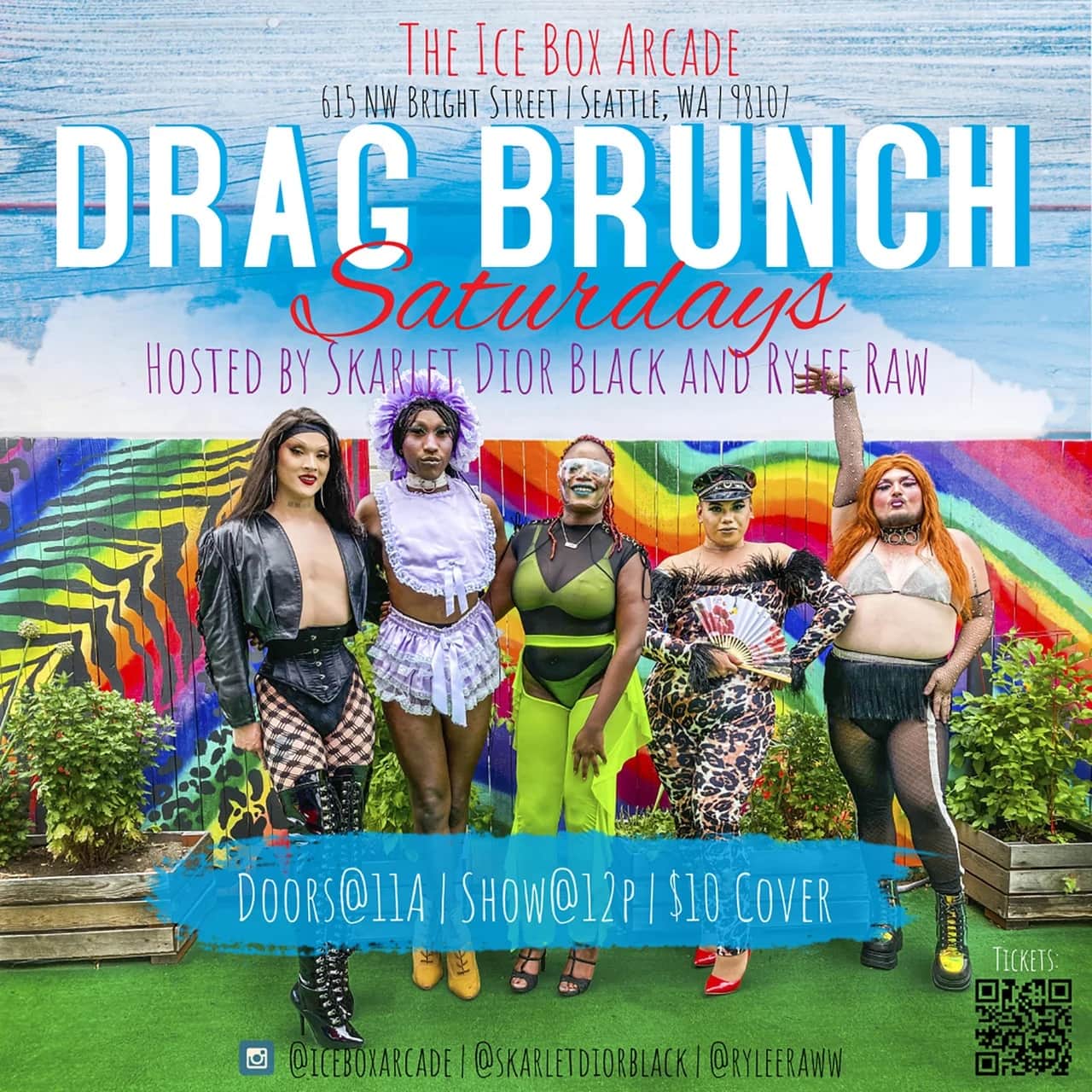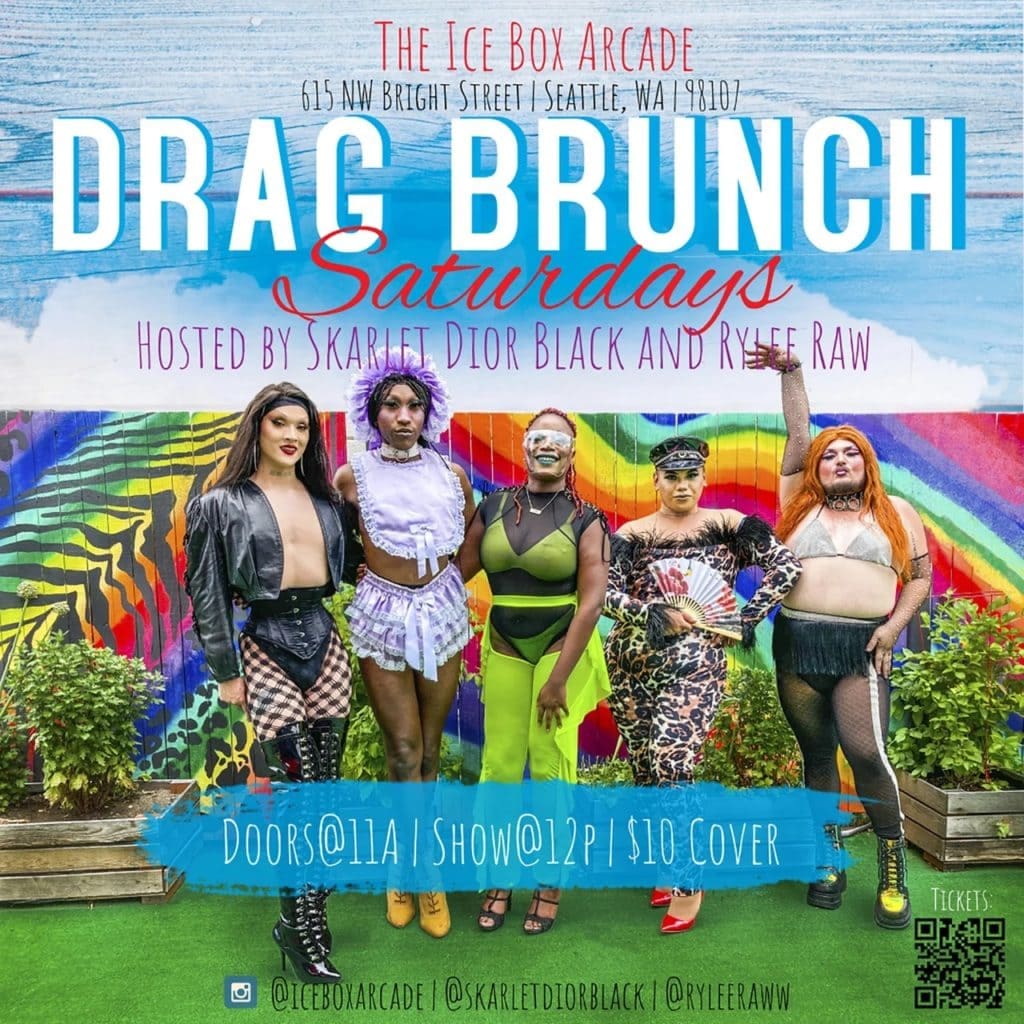 Divaland's very own DJ and superstar DJ Tony Burns introduced the Divas to Drag Brunch in no man's land between Ballard and Fremont. Often called Freelard. Anyhoo in the Icebox, there is an open courtyard space painted all rainbow fabulousness. DJ Tony mixed a Selena song with another song that was familiar but unrecognizable and the bop melted my soul. I didn't know I needed to hear something familiar and something unexpected. Skarlet Dior Black and her co-host Rylee Raw navigated that astroturf like it was the glitter rainbow that it was in our souls. Everything we saw was everything I had been hoping and dreaming for before the Pandemic. And as if the time in between shook up the universe and rainbowed out Skarlet the originator of this messy gloriousness! On the spot, Team Diva offered to sponsor her.
Saturday Drag Brunch at the Icebox Details
Location: Ice Box Arcade 615 NW Bright St, Seattle, WA 98107
Day and Time: Saturdays. Doors open at 12pm (get there early as the tables fill up)
Price: $10 General Admission or $100 for a VIP Table (always go Diva VIP)
Tickets: Link to Tickets >
COVID Protocols: Outside event and must be masked to go inside the Ice Box to buy drinks or use the restrooms
Saturday Night and It Is Going Alright with Diva Sylvia O'Stayformore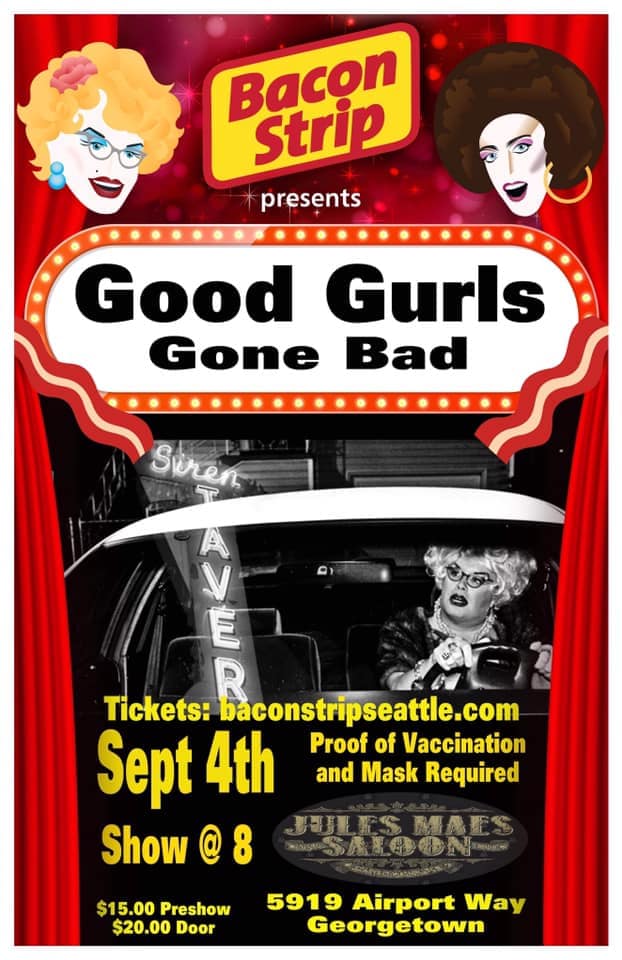 The Divas have always stayed close by on Labor Day because most folx are out of town. And one of the reasons why is because of Bacon Strip. Some people have Back to School Traditions. We have Back to Bacon Strip. A reunion of gloriousness and trash. All of the trash that feeds my soul in creamy buckets of nastiness only to be soothed by Sylvia's sweet voice. And of course, we have Sylvia's fabulous co-host Honey Bucket. Check out an interview with Sylvia from our archives. 
Also performing is our very own boxed, hippy, athletic… Oh, Gawd I always get it wrong. Ok just go and you can hear Sylvia say it. In our world, we call her DonnaTella Howe.
Details and Things You Should Know
Location: Jules Mae in Georgetown
Day and Time: Saturdays. Doors open at 8 pm
Price: $15 General Admission $25 at the Door / Rumor has it this event is sold out.
COVID Protocols: Must be Masked and Vaccinated!
Seattle Pride Sunday Hosted by Diva DonnaTella Howe
Seattle Pride is back for a 2021 Labor Day weekend version. And it is back on Capitol Hill. Most of you are to young or to new to the city to remember a day when Pride was only on the Hill. Personally, it became to overwhelming when everyone and their mother had to have a float to show their corporate affiliations at the Pride. It is a hard pill to swallow seeing a big corporate float knowing that that same corporation was funding anti-trans and anti-Black/Brown candidates. I am still angry and it is not going away anytime soon.
Anyhoo moving forward to the gloriousness of Pride on Broadway. Unlike the Spring version that became a hot dumpster fire, this one seems fine. Cute events like Drag Queen Story Hour, Drag Doggy Competitions, and other events throughout the day. There also looks like there is a true effort to incorporate BIPOC local performers. I want to give a high-five to Egan for genuinely trying to make this event as inclusive as it can be.
Sunday Funday is always a guarantee when DonnaTella Howe is your hostess for part of the day. Check out an interview with DonnaTella Howe from our archives.
Details and Things You Should Know
Location: Capitol Hill Broadway / Various Locations
Day and Time: Saturday & Sunday (with DTH) Starting Around 11 AM
Price: Free From What I Can Tell
More Details: Check out the schedule of events >
COVID Protocols: Must be Masked and Vaccinated!
---
Seattle Pride and Other Good Stuff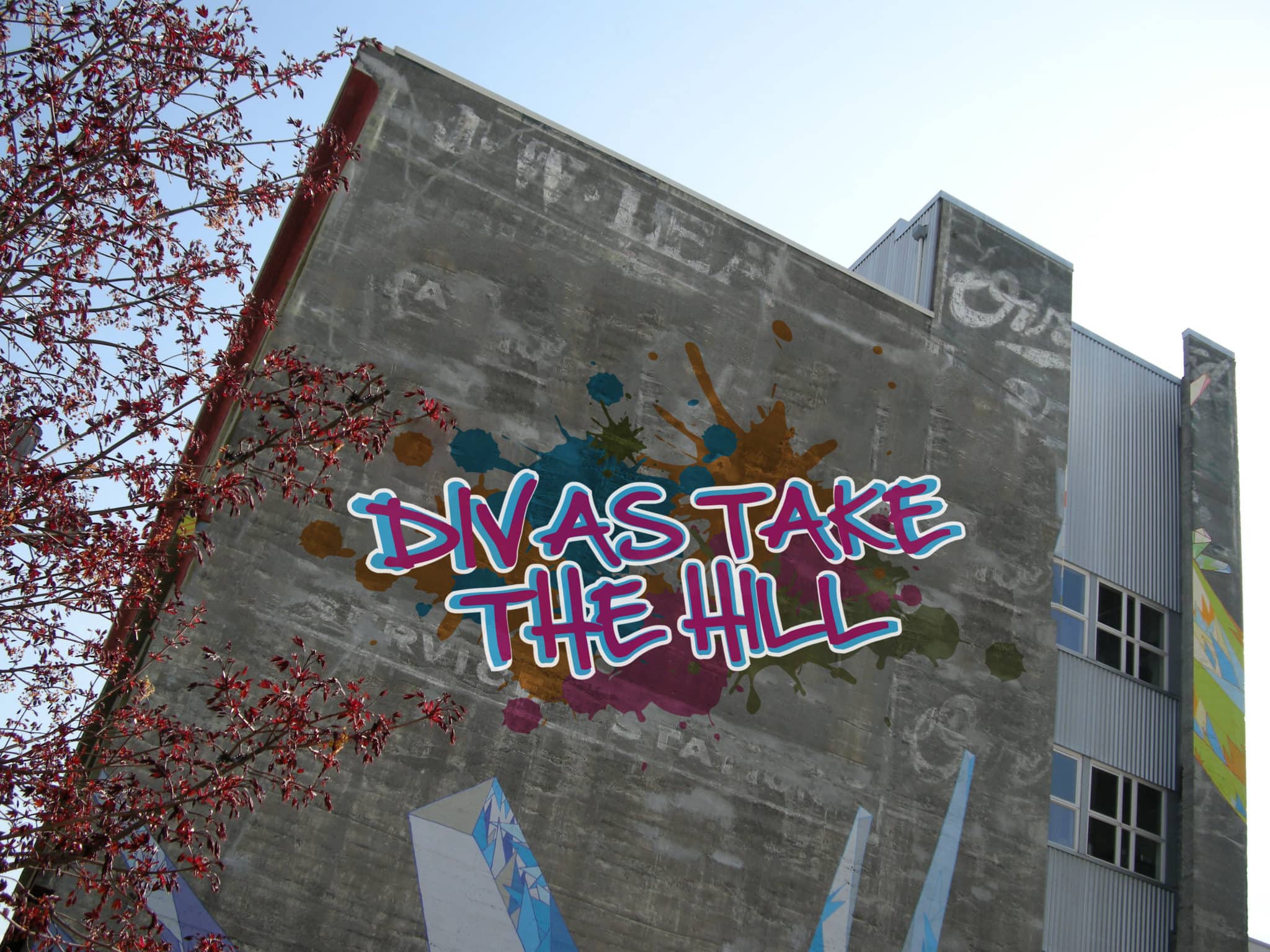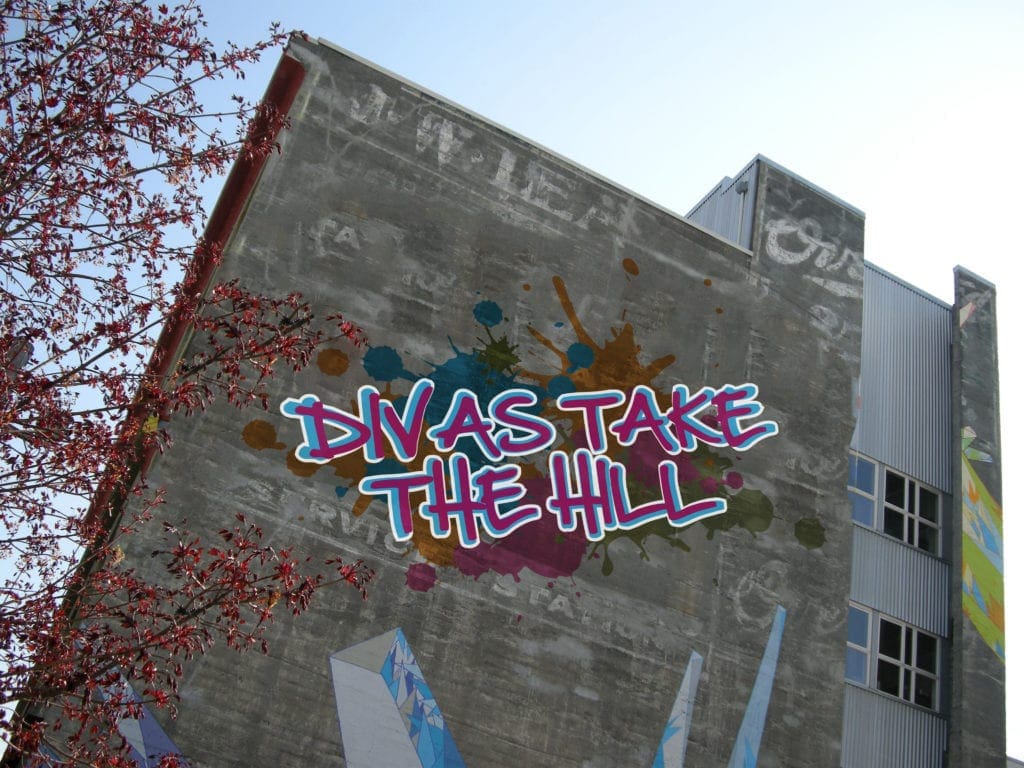 As many of you know we Divas have been out for a long time. In fact, this year is our TENTH Anniversary of Divas Take the Hill when we were all first introduced to Jinkx Monsoon. In some weird way, I do think Divas Take the Hill is back. And it is better than we could have ever produced on our own. It is as if the magic we need right now is Queer Magic. And it happened at a time we need it the most. Do not give up. Instead, go out and be safe.