Why are we talking about a 2021 Seattle Arts Guide when it literally feels like we are in the middle of end times? Because we are in the middle of end times. Abortion is effectively illegal in Texas and other states will follow. There is flooding and devastation from New Orleans to New York from Hurricane Ida. None of us can process the 20-year anniversary of 9/11 and the epic failure in Afghanistan. The Delta variant is crushing any hope of a Hot Vaxxed Fall of indoor activities. Heartbreak and PTSD are things we have together all the while going back to school.
Let's be honest—there is a reason that the band played on while the Titanic sunk. Music and art are soothing. Specifically, art is soothing for the nervous system. And our nervous systems are really fucked up right now.
Seattle We Are COVID and Life Stressed
Just recently I was getting bodywork done and apparently, my connective tissue is a mess of Fight/Flight responses. It wasn't until the kiddo went back to school on Wednesday that I realized that it had been 536 days without in-person school. 536 days of feeling intensely protective and pissed off at every turn. My entire body has absorbed a crazy amount of stress. One of the things I was prescribed by my massage therapist was an un-turtling of my body. Meaning I need to come out a bit from my protective shell in my body and in the world.
We Lost Our Art World and Ourselves These Last Few Years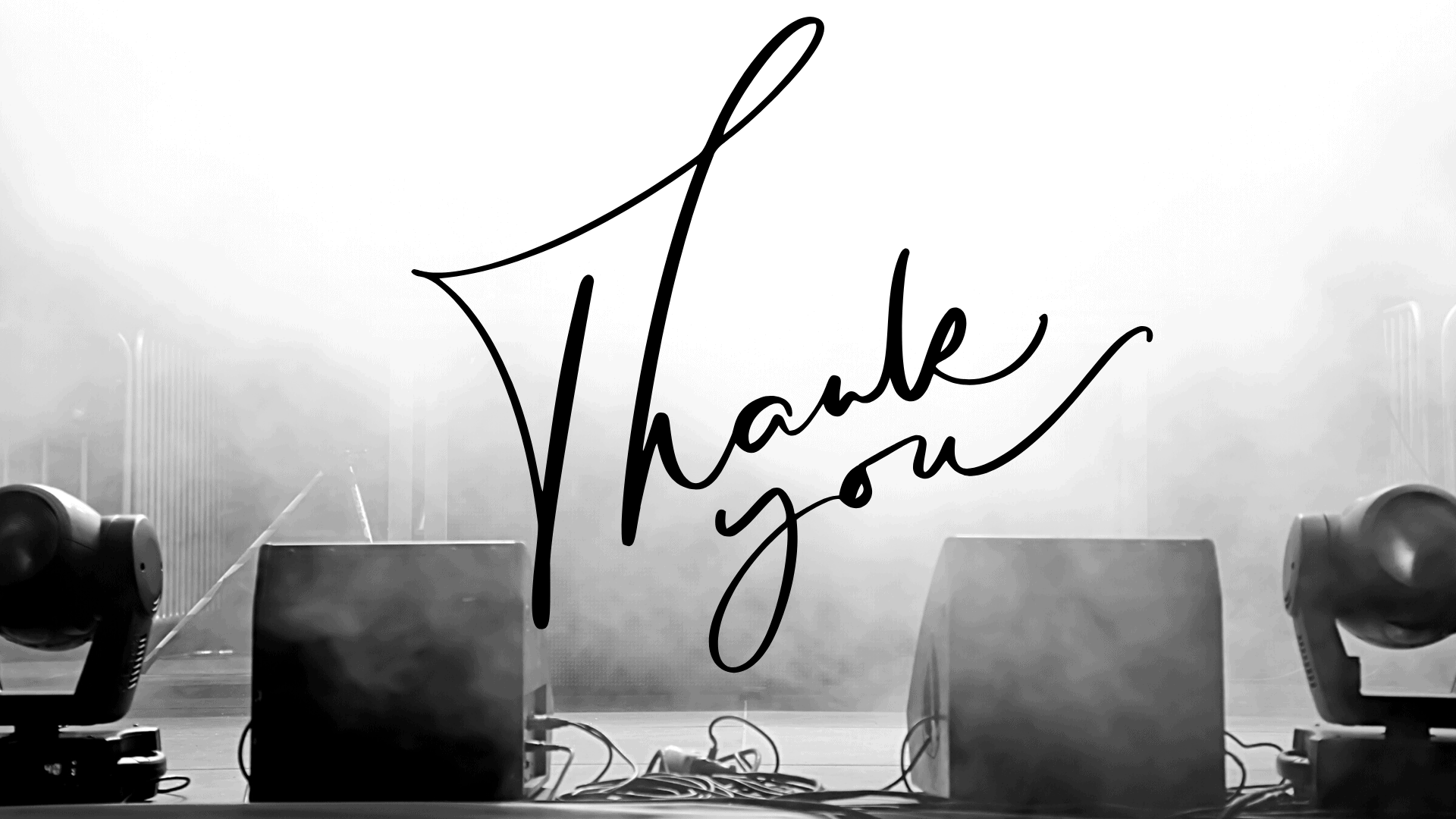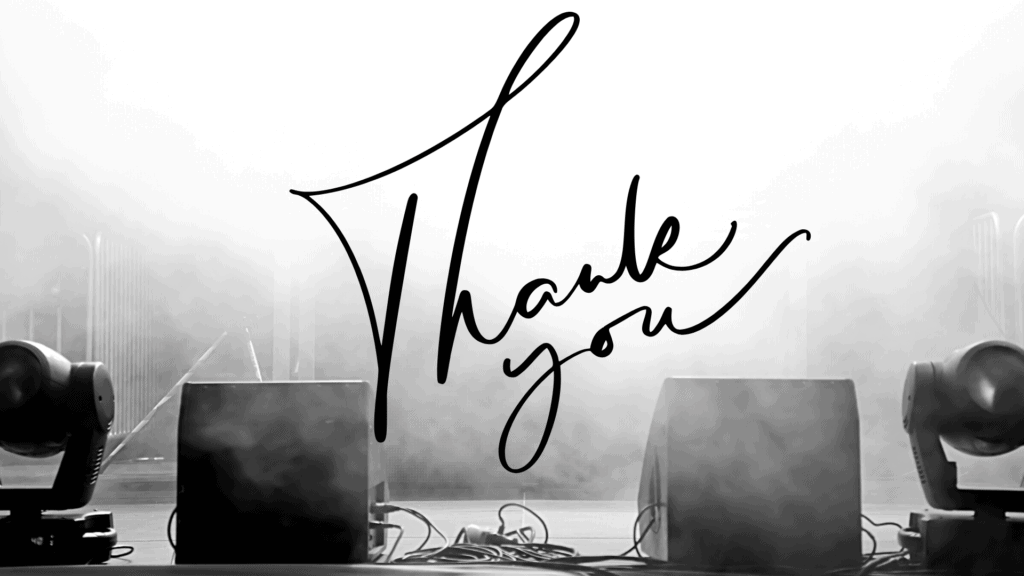 The great loss of COVID for me personally has been the routine of seeing art (High and Low Brow). Remember when we did an online Variety show cause we thought this was going to be two weeks of hanging out at home? Well, let's just say I still miss in-person live art performances. It is how I processed an intense and rigorous work life coupled with a hot mess of personal life issues. I use to judge art by how it made me move into a different world. Many of us at Team Diva has known the therapeutic results of High and Low Brow art.
Just recently our astrologer Stephanie Gailing sent me an article that really captures this idea. In Brussels, doctors are prescribing visits to museums to see art in order to deal with COVID stress. 
"The Covid crisis, accentuating stress, burnout and other pathologies, has confirmed the relevance of such a project," Houba told the Belgian newspaper L'Echo.

"It has been shown that art can be beneficial for health, both mental and physical."
Get your medicine Divaland. It is the only way we are going to make it.
Why a 2021 Seattle Art Guide in the Middle of the Delta Variant?
Consider this guide more than just the 2021 Seattle Fall Arts Guide. Consider it a gift to your nervous system and all of the connective tissues that have been supporting you. I felt firsthand it was like going to an outdoor drag show and seeing my favorite DJ play (read about it in our Pride Labor Day Guide). It reconnects the pieces we are missing.
Speaking of astrologers, there is going to be Mercury in retrograde in Libra. It is all about these themes of art, aesthetics, relationships, and gaining balance between now and most of October.
---
Divaland's 2021 Seattle Arts Guide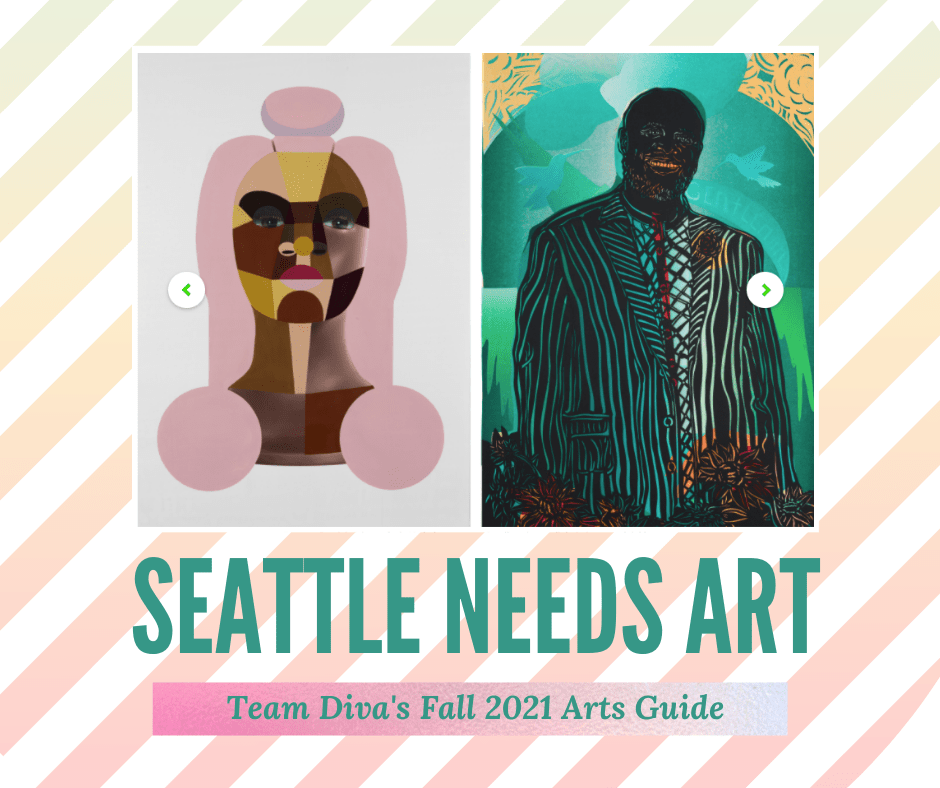 Below is a collection of art that we are interested in and super excited to see more of. Frankly, Seattle is in the middle of an art crisis. Venues are closed. Leaders do not know how to lead. And we continue to primarily fund artists that are cis-white humans. It is boring. And outdated.
Below is a mix of what we have been hoping and waiting for in our art world. Something interesting. Something that reflects Divaland. And something to help us un-turtle our physical bodies.
Skarlet Dior Black Productions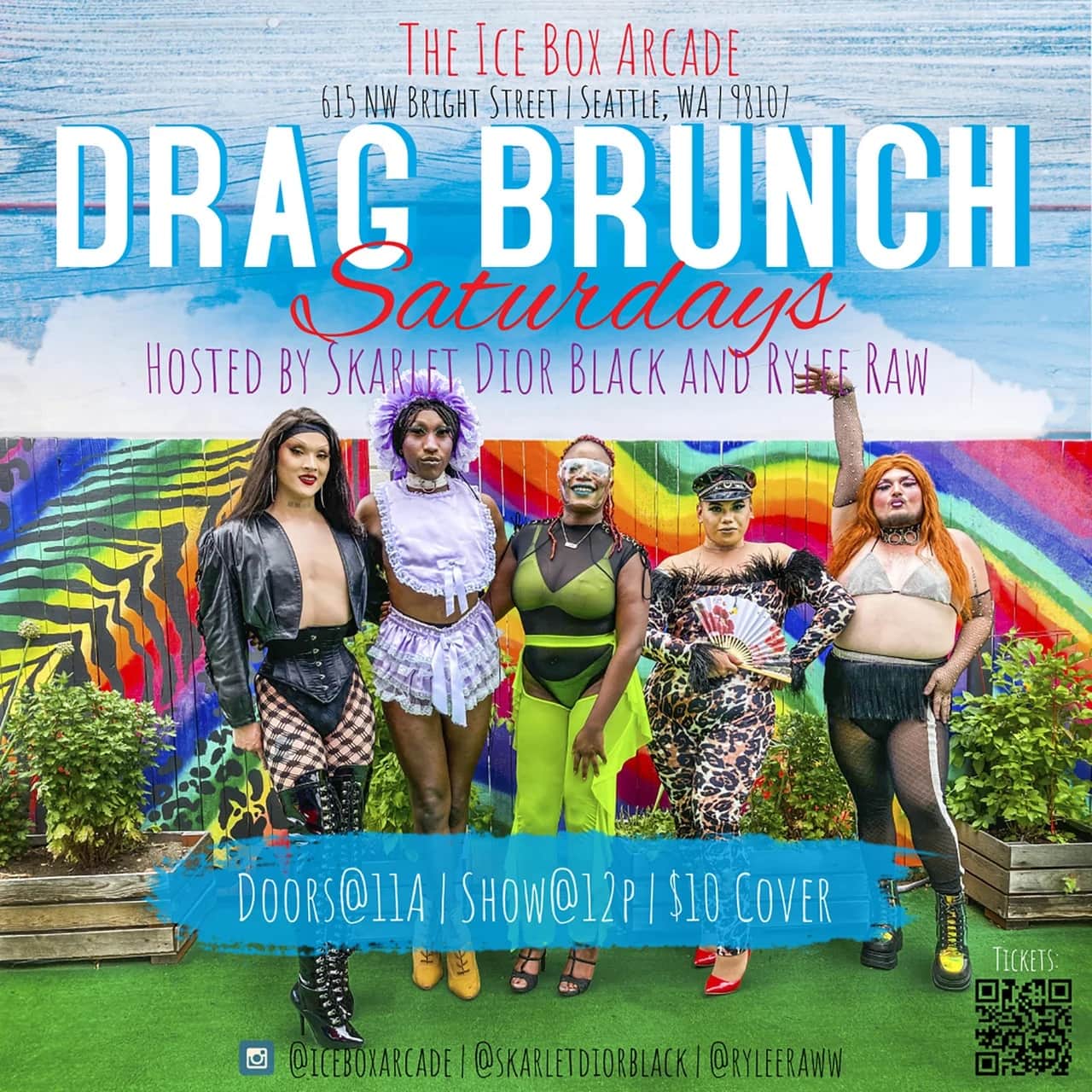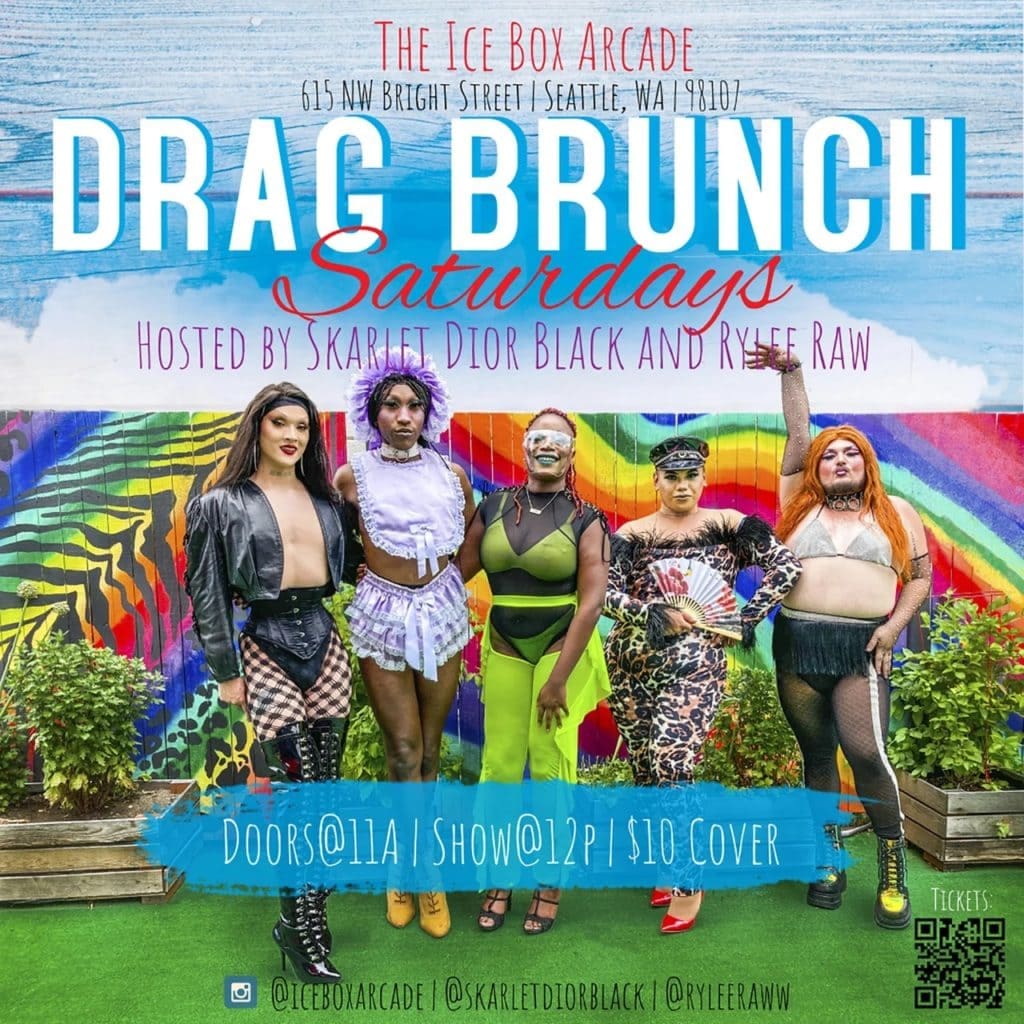 Last week I wrote extensively about our love affair with this small but mighty Drag Brunch happening up in Fremont/Ballard. We are a huge fan of the work of Skarlet Dior Black. The show happens every Saturday at 1 pm at the Ice Box Arcade. Doors open at 12 Noon. It is outside and very COVID safe. Do yourself a favor. And go!
Washington Ensemble – amber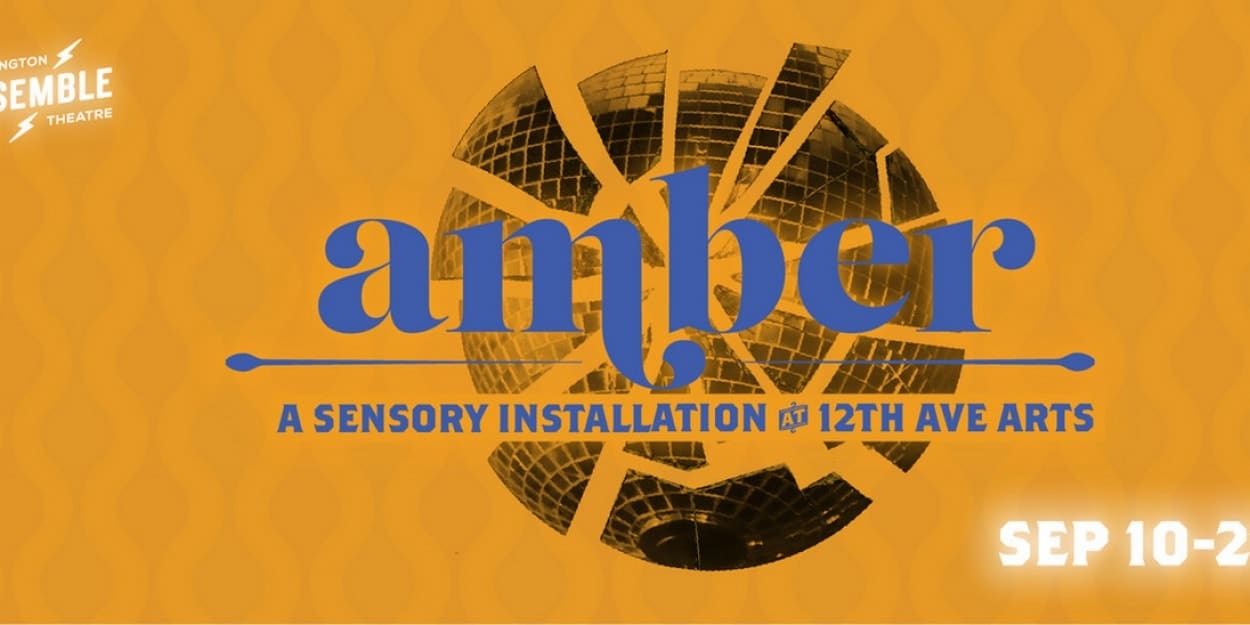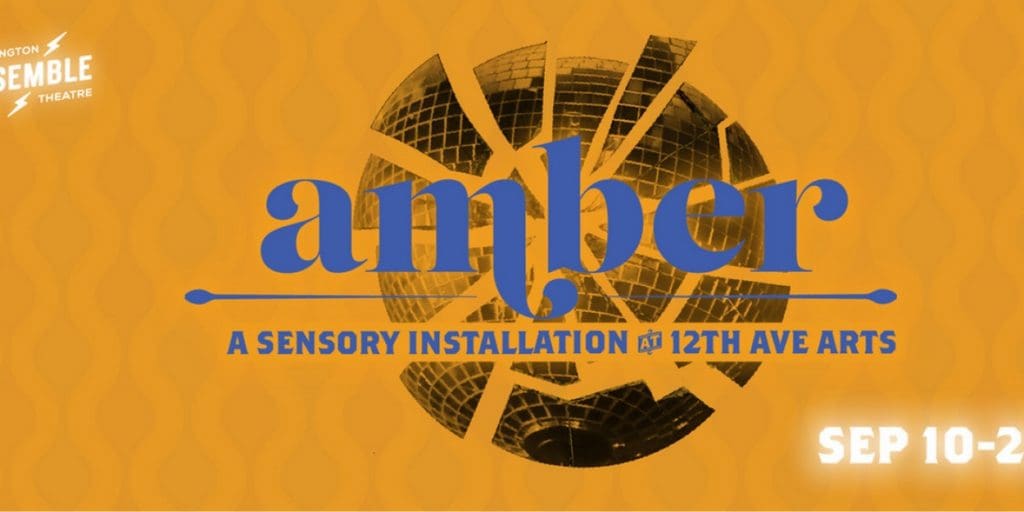 Seattle superstars Markeith Wiley and dani tirrell (please note – dani tirrell now spells their name in lower case) have created a generative sensory installation. In this 30-minute multimedia experience, lights and sounds will guide small groups as they explore a series of immersive spaces. Revisit a transformative decade, reflect on the untold stories of the era, and join a dance party to celebrate self-expression in all its glory.
Intiman Theatre – Homecoming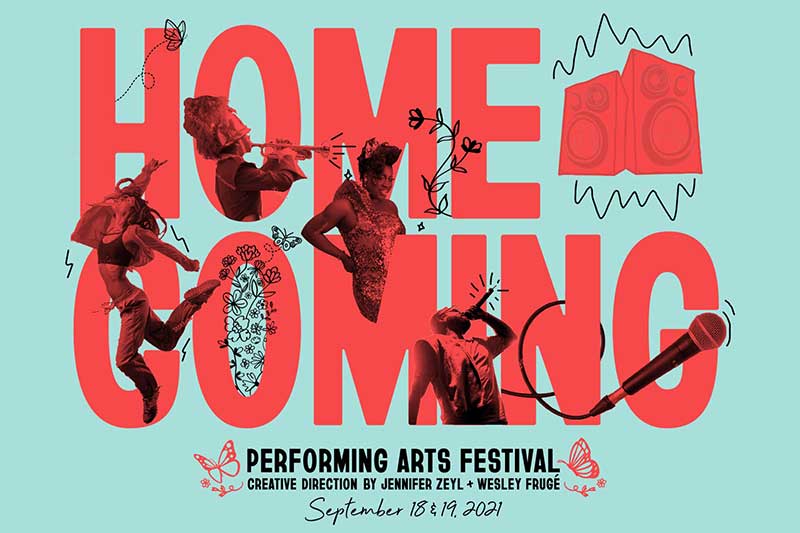 Intiman might finally have gotten right exactly what we need in a theatre festival experience in this Delta version of COVID. Everything is outside. The two-day festival showcases some of the best performers in Seattle right now. This event is a whole vibe. An experience. It includes drag, jazz, dance, comedy, and so much more. It is a Homecoming.
One of my favorite Buddhists is Lama Rod Owen. He was raised in traditional south Black churches where Homecoming is bringing home those who have not been to church in a while. Lama Rod has a "Homecoming" meditation practice where you identify one of your "rocks." Art for me is always a homecoming. It is a Homecoming to the heart of Seattle. And I can tell you now that this Arts Festival is everything that a high school homecoming dance should be coupled with finding one's spiritual self. Get dancing and feel the higher self. Check out the Intiman for more info > 
STG Presents Neptune Theatre – Tomo Nakayama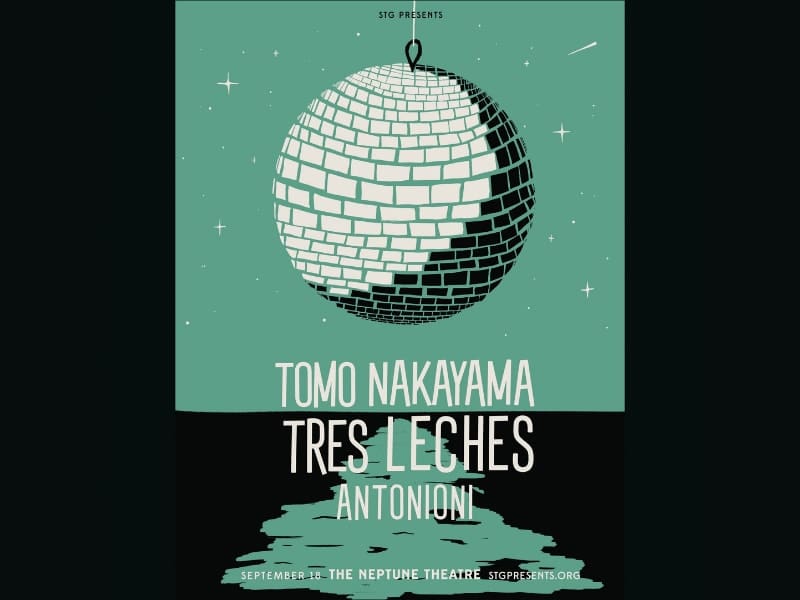 At the beginning of the Pandemic, Seattle's own Tomo Nakayama released an album. It was medicine and magical. It soothed the nervous system as we all struggled to make a massive and sudden adjustment to our lives. Our household listened to this album nonstop for months. It had optimism and melancholy vibes that seemed to carry many of us. In some ways, it feels delightful that this is one of the first shows back at the Neptune Theatre. Buy tickets and support local musicians.
On the Boards – The New Now Festival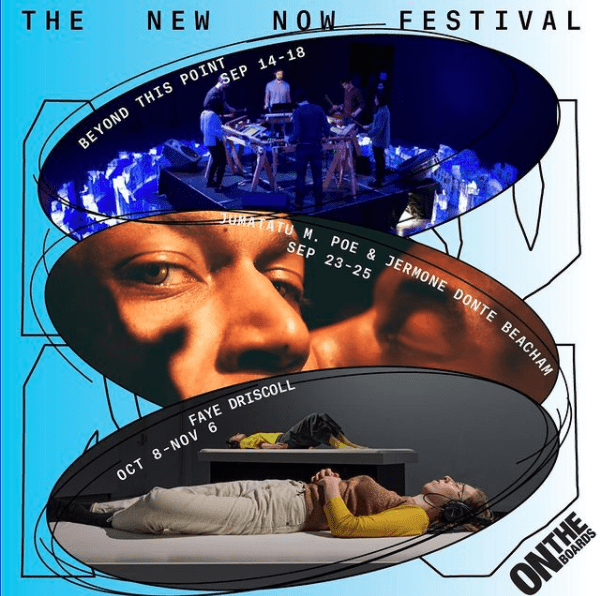 On the Boards (OtB) is really trying to figure out where they fit into this new world. As many of you know we adore OtB. We want them to succeed. It took some deep web research to figure out what this festival is about. The show that is the most interesting to us is happening on Friday, September 24th, and Saturday, September 25th. Our friend and artist dani tirrell is curating the dance party after the show on September 25th. The best description I can find is as follows:
Through jumatatu m. poe and Jermone Donte Beacham's This Is a Formation, culminating ten years of collaboration in J-Sette dance through their Let 'im Move You series, audience members will, in the Merrill Theater and the streets outside the building, share space with dancers (including seven local performers) whose call-and-response movement forges and affirms community around Black queer resistance and delight; in conjunction with these performances, poe and Beacham's work will kick off with a procession across a mile at sunset in the historically Black Rainier Beach neighborhood.
More info to come but in the meantime buy your tickets >
Seattle Art Museum – Barbara Earl Thomas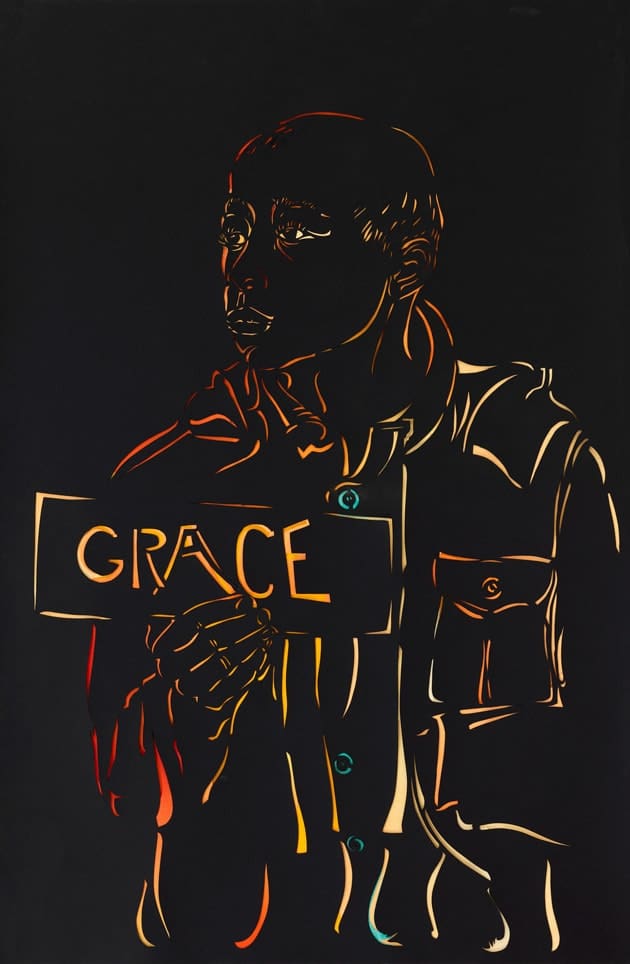 Seattle is extremely lucky to have Barbara Earl Thomas in our midst. This genius does large installations that are cut out of materials. It is not just seeing art, it is experiencing the entirety of the piece. The show at Seattle Art Museum is relatively small. But it is a must-see this Fall.
Henry Art Gallery – Packaged Black: Derrick Adams and Barbara Earl Thomas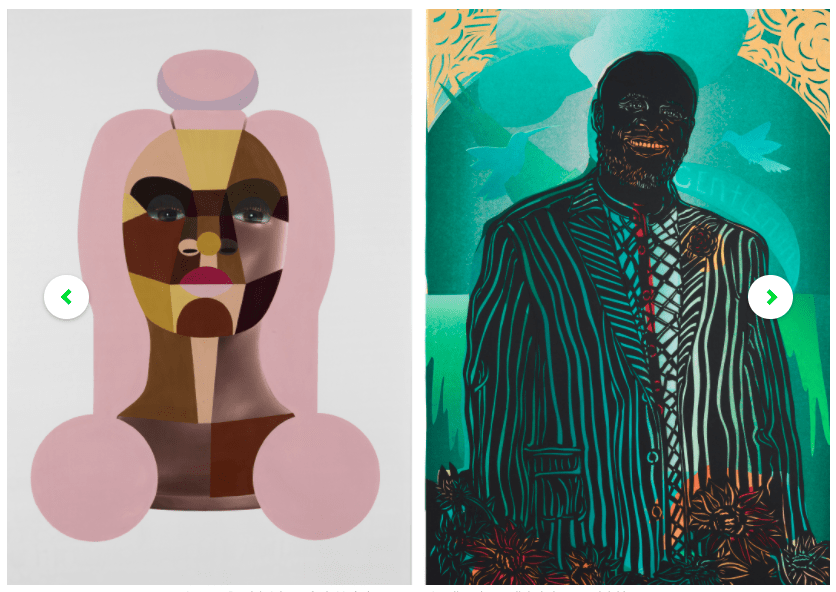 We had plans for a big opening party and fancy dresses for this show. It is super exciting to know that the Henry Art Gallery is bringing together two artists and allowing them to collaborate on a grand scale. This is the show that I have been waiting for in Seattle for years now.
Packaged Black brings together the work of artists Derrick Adams (b. 1970, Baltimore, MD) and Barbara Earl Thomas (b. 1948, Seattle, WA) in a collaborative, multi-media installation developed from their shared dialogue about representation, Black identity, and practices of cultural resistance. This exhibition is a synthesis of a multi-year, intergenerational, and cross-country exchange between New York-based Adams and Seattle-based Thomas that began after the two artists exhibited work alongside each other in a group show at the Savannah College of Art and Design in 2017.
Wa Na Wari – Walk the Block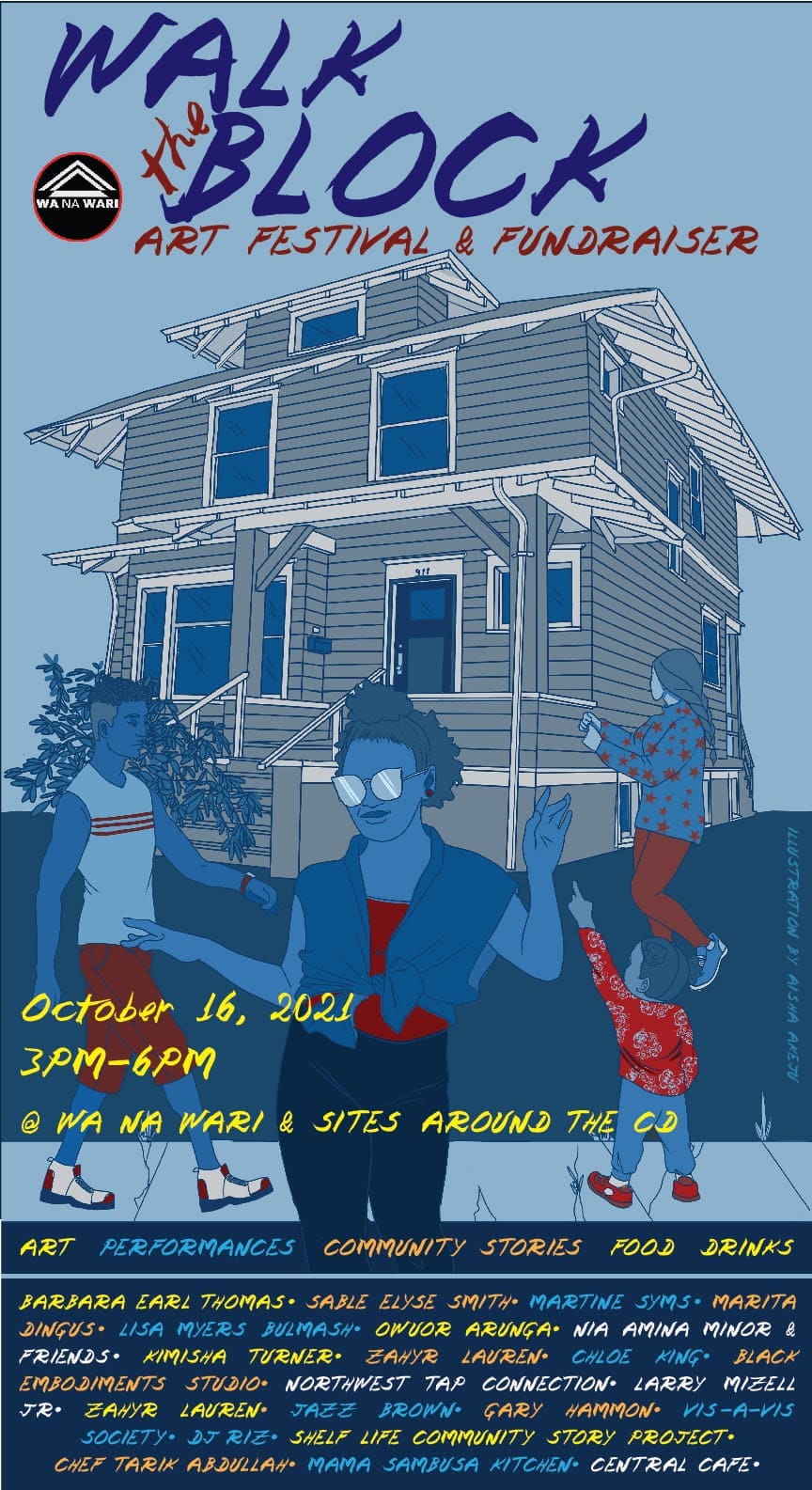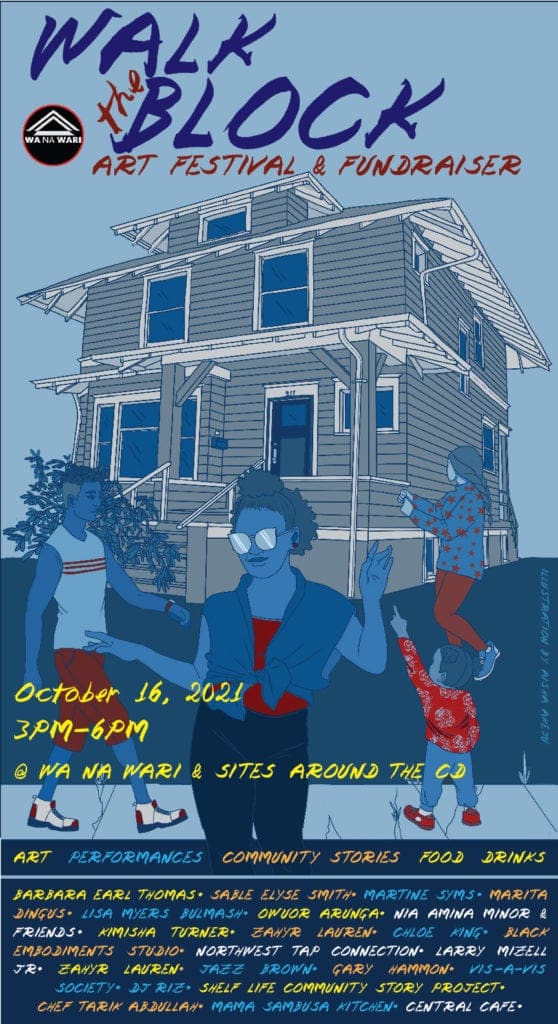 The crew at Wa Na Wari are not only preserving Black-owned homes In the Central District they are also preserving and cultivating our historic neighborhood. "Walk the Block" transforms homes, businesses, parks, and other neighborhood spaces into outdoor, street-viewable art installations and performance sites. Enjoy visual art, video installations, live music, dance, and more as you stroll the neighborhood with family and friends.
---
Fall 2021 Arts Guide is Made Possible Because of dani tirrell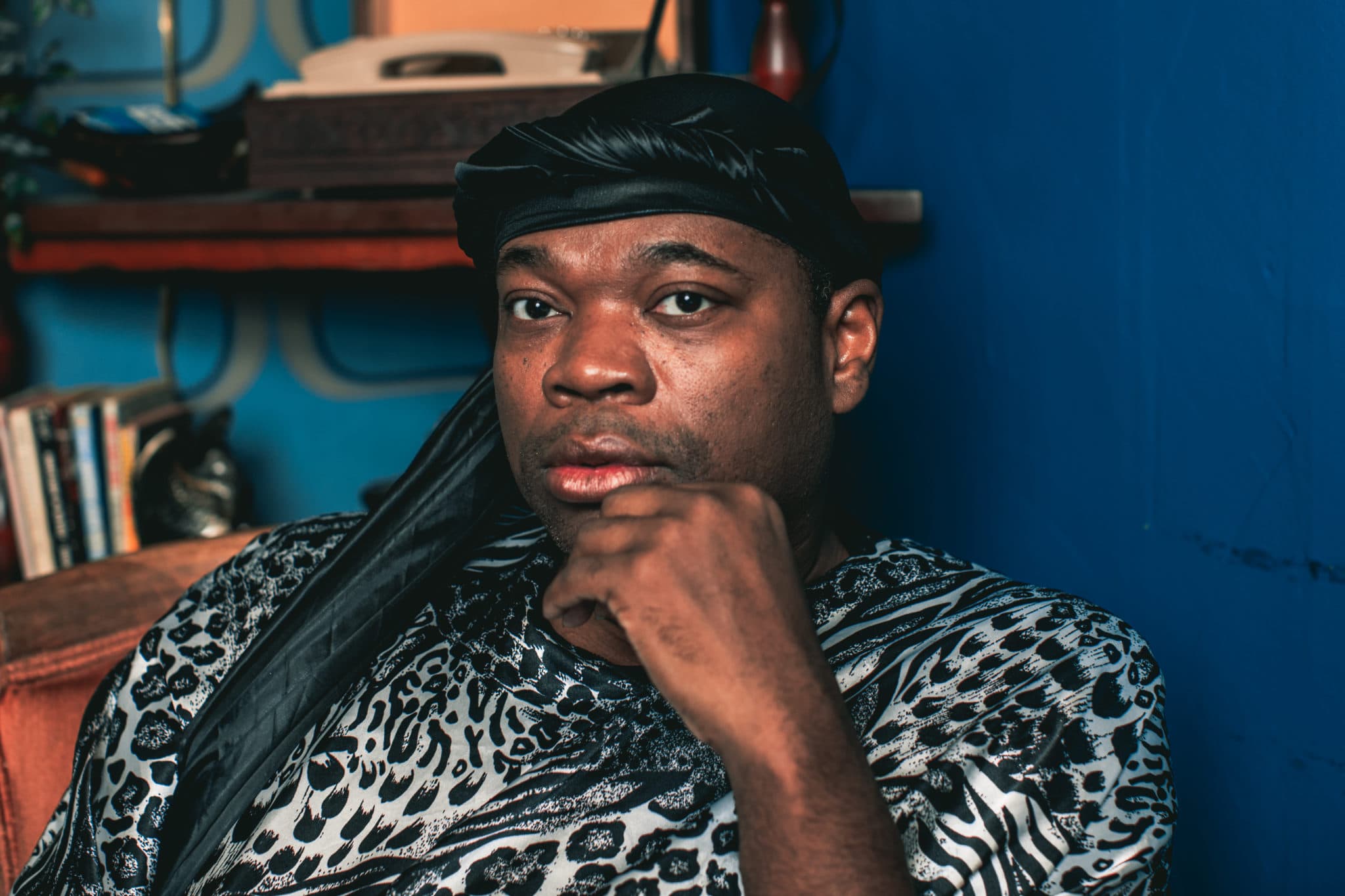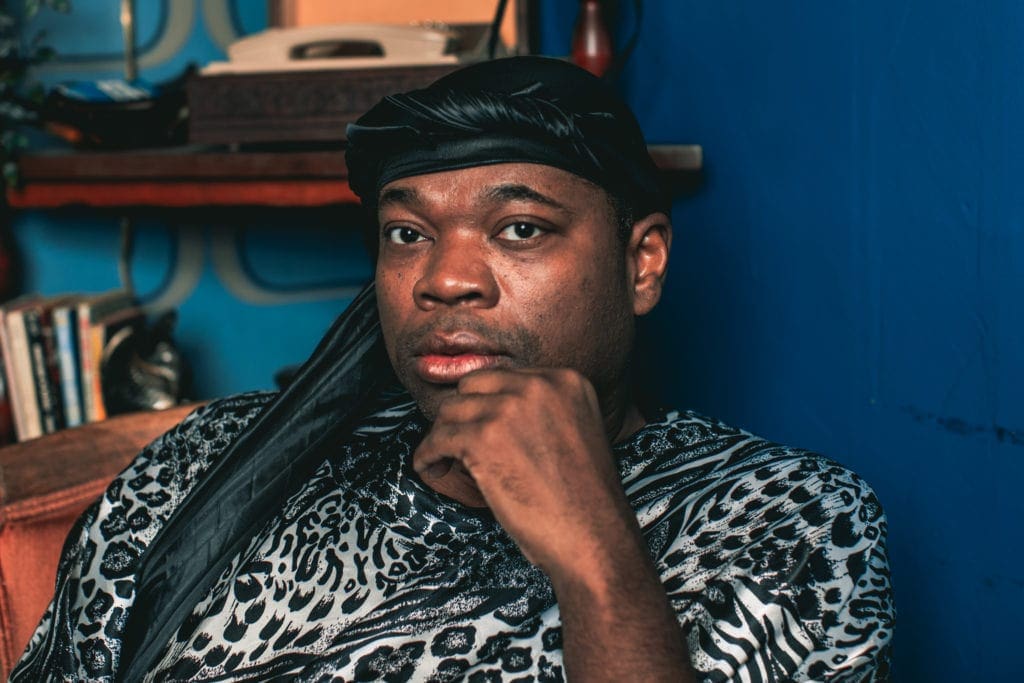 Our friend dani tirell is leaving Seattle this Fall and moving to DC. So many of the works you see above are a direct result of dani's mentorship, pushing for equity in our arts community, and making magic happen. At the beginning of the Pandemic, we had an amazing conversation about the Seattle arts community. And about just being Black/Brown Queer. Seattle we are losing a great person who transformed our scenes and our lives. Check out our full interview with dani after the jump >
Just to Recap – This is Our Fall 2021 Arts Guide
Skarlet Dior Black – Every Saturday
Washington Ensemble – amber
Intiman Theatre – Homecoming
STG Presents Neptune Theater – Tomo Nakayama
On the Boards – The New Now Festival
Seattle Art Museum – Barbara Earl Thomas
Henry Art Gallery – Packaged Black: Derrick Adams and Barbara Earl Thomas
Wa Na Wari – Walk the Block
Now go out there and pick one or two of these shows and go see some art. The world needs this right now.