Memorial Day weekend is coming up fast and people have big plans. This coming weekend is a non-stop celebration of art, and we are so excited. And no, we're not just talking about the closing weekend of Carmen. Or the opening party of SIFF in Lower Queen Anne. No! We're staying in south Seattle for new dance and artful celebrations all weekend.
Dani Tirrell's FagGod at Langston Hughes Performing Arts Center, May 16-18
The party actually starts Thursday night, with the premiere of FagGod at Langston Hughes in the Central District. This provocative new piece asks some heavy questions about the HIV/AIDS epidemic under Reagan. Were the places of safety also places of death? Who and what was idolized? How did the Reagan administration fail the country during that time?
The work is generated by the combined talents of one of our favorite local choreographers and performers, Dani Tirrell, and poets Naa Akua and Anastasia Renee. For those who don't know, the Divas actually met while working together at Lifelong AIDS Alliance, so it hits close to home. At a time when marginalized populations are under attack in this country. There are many lessons from the epidemic to revisit or see in a new light. See the video about Dani Tirrell's work from the Seattle Channel below and get tickets online.
Palace Theater and Art Bar Official Grand Opening, May 17
You may have already been to the Palace Theater and Art Bar for Bacon Strip, but this is the official, Oh-Fish-Ull opening of Georgetown's newest, gayest bar. The liquor license is on the wall, and the drinks will flow as guests party it up with some of our favorite local queens, including two past Miss Bacon Strips. Think of it as a mini Bacon Strip (a Bacon Bit, if you please) with no cover. Sylvia O'Stayformore, Honey Bucket, Old Witch, Strawberry Shartcake, and Kerry and James Darling will perform, and DJ Tony Burns spins the tunes.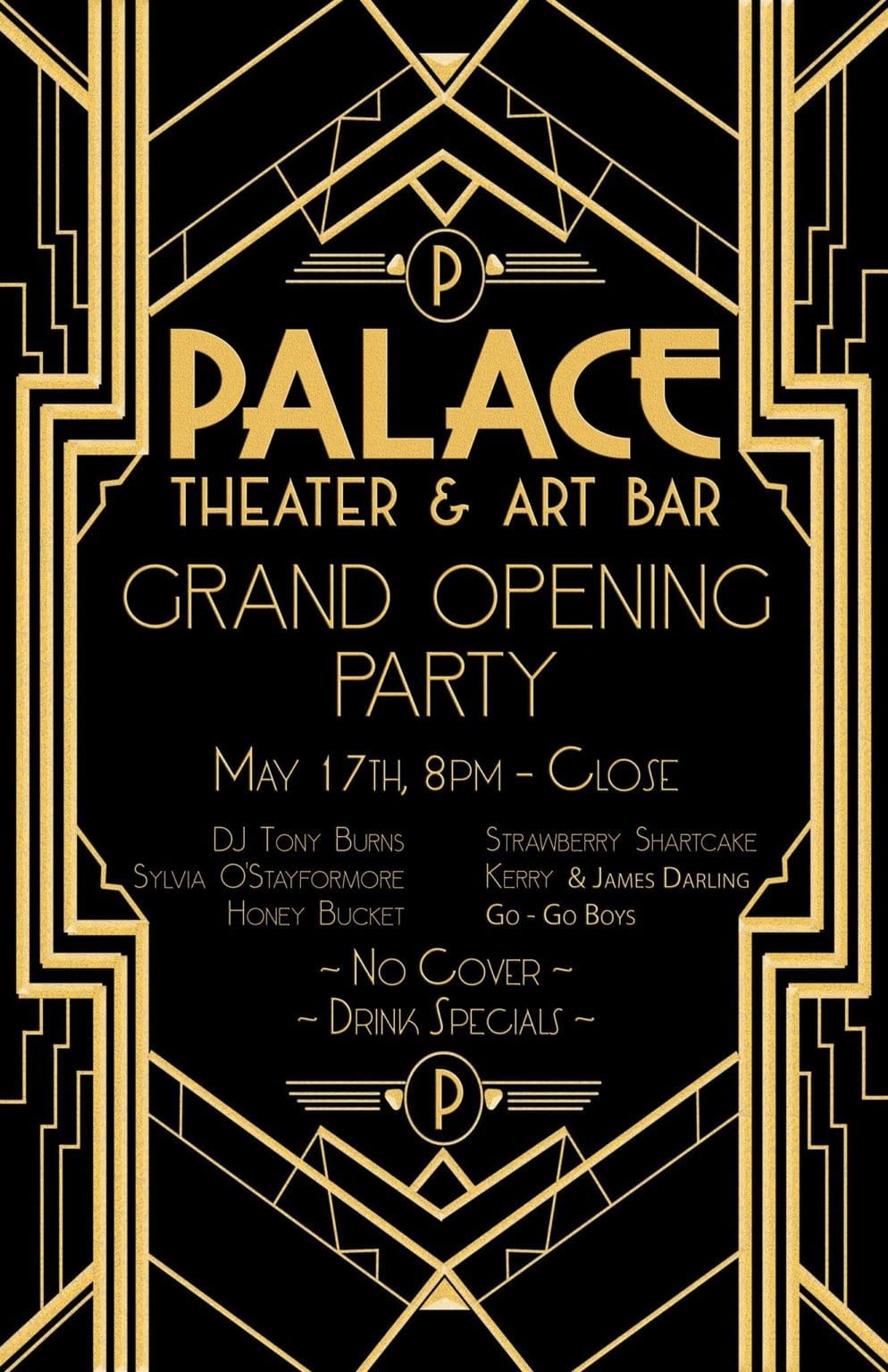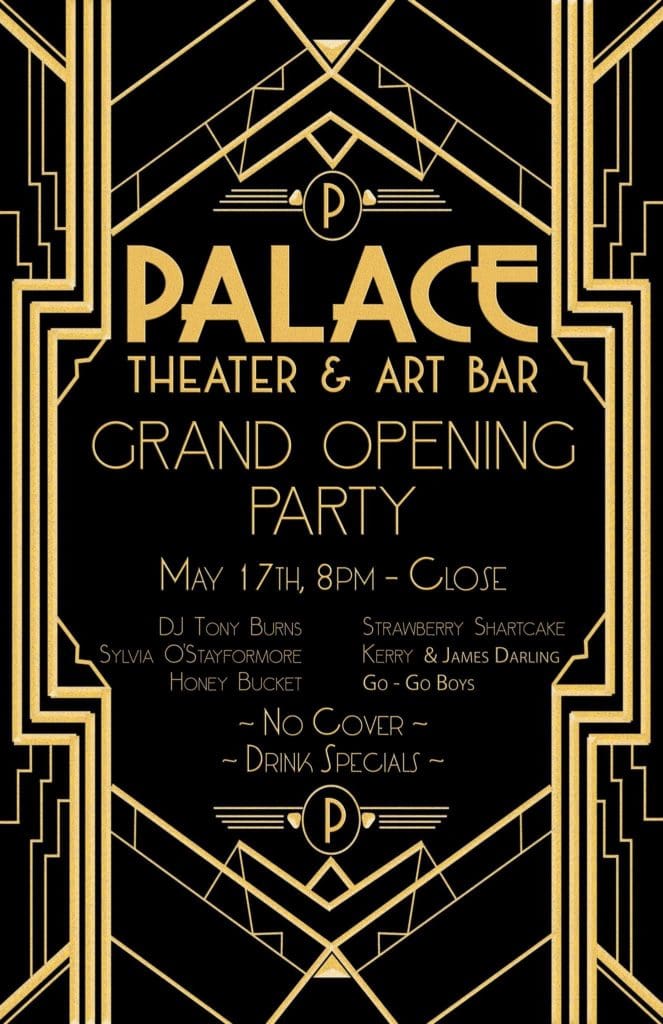 Columbia City Gallery Celebrates 20 Years, May 18
One of south Seattle's few art galleries is celebrating two decades of art in the neighborhood. Columbia City Gallery is an airy, friendly, diverse artist co-op whose program features new and established artists. There is a strong focus on art by women and special exhibitions from groups often excluded from the art world. In recent years, we've seen special exhibits featuring works by south Seattle youth, Black Lives Matter activists, and members of the homeless population. From 5 PM to 8 PM, come see the art of their new 20-year retrospective show and toast to the gallery's longevity. Read more on the website.
Don't make it an early night. Spend a little time in the rest of Columbia City, too. It's one of our favorite Seattle Neighborhoods for real estate and activities.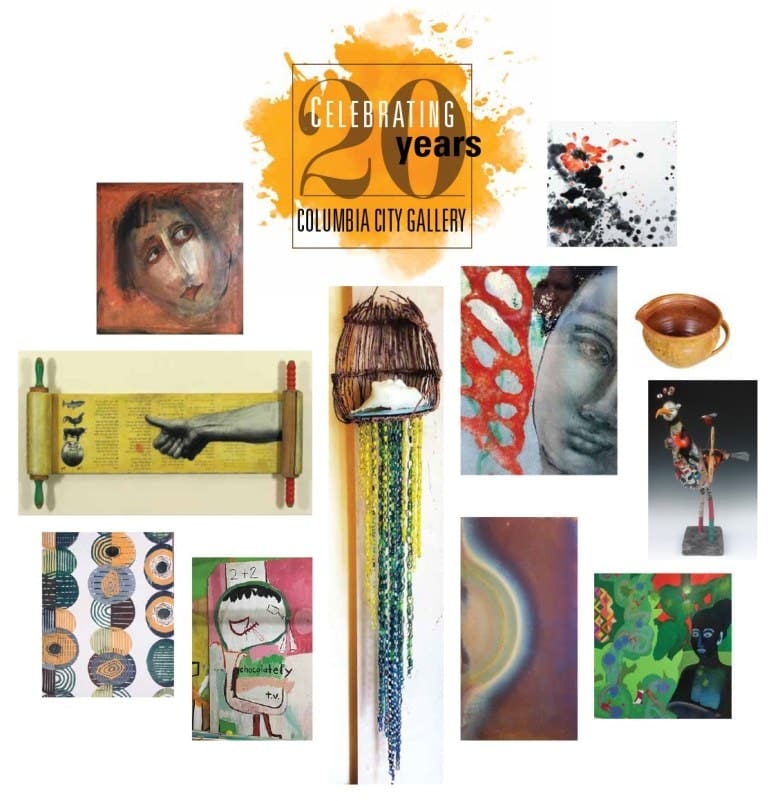 zoe | juniper GALA, May 19
The divas became instant fans of the work of Zoe Scofield and Juniper Shuey in 2007. The duo has since turned out award-winning productions that have been featured internationally, and of course on local stages and in local museums. Through our connection with them, we even came to meet one of our dearest friends and another amazing performer, Raja Feather Kelly. Supporting zoe | juniper has been a gift in itself, but the personal connections we have made have been priceless. That's why we are so excited for their first-ever GALA event this weekend at The 101 in Pioneer Square.
The goal is to raise $30,000 towards a $100,000 annual budget for project development and workshops in Seattle. Guests will enjoy a 3-course, handmade pasta dinner by North City Pasta, with beer and wine. Attendees will also see projection installations and get a sneak peek at zoe | juniper's newest work always now. Get tickets online.