Want to know how to make your home a smart home? Meaning all the cool gadgets where you literally tell the air something and the faucet comes on? Weird and amazing. Smart home is definitely a buzzword phrase in our industry. Everyone says they have upgraded their home with the latest tech but honestly it is typically just installing a new thermostat.
I will admit – I'm not super "smart home" savvy. Other than owning a Sonos, my home seems stuck in the 1960s compared to this Diva Dwelling. Before we start what the heck is a smart home anyways?
What is a Smart Home?
Good question, I would say that a smart home incorporates technology into everyday items to make a home safer and more livable. Today we will go over some examples of smart home tech to upgrade your home to the next level in technology.
Tips to Make Your Home Smarter
Smart Light Switches
Charging Outlets Incorporated Into Your Regular Outlets
Moisture Sensing Fans in the Bathrooms
Smart Appliances and Fixtures
Security and Safety Features
WiFi/GIGABIT Internet upgrades
Upgrade Your Electrical Panel With Power Monitoring Technology
Tankless Hot Water Heaters That Connect to Your Phone
Thermostat Technology
Smart Home Hub
These types of smart home updates will help make your home safer, more energy efficient, and easier to control from home or away.
Top Tips On How to Make Your Home a Smart Home?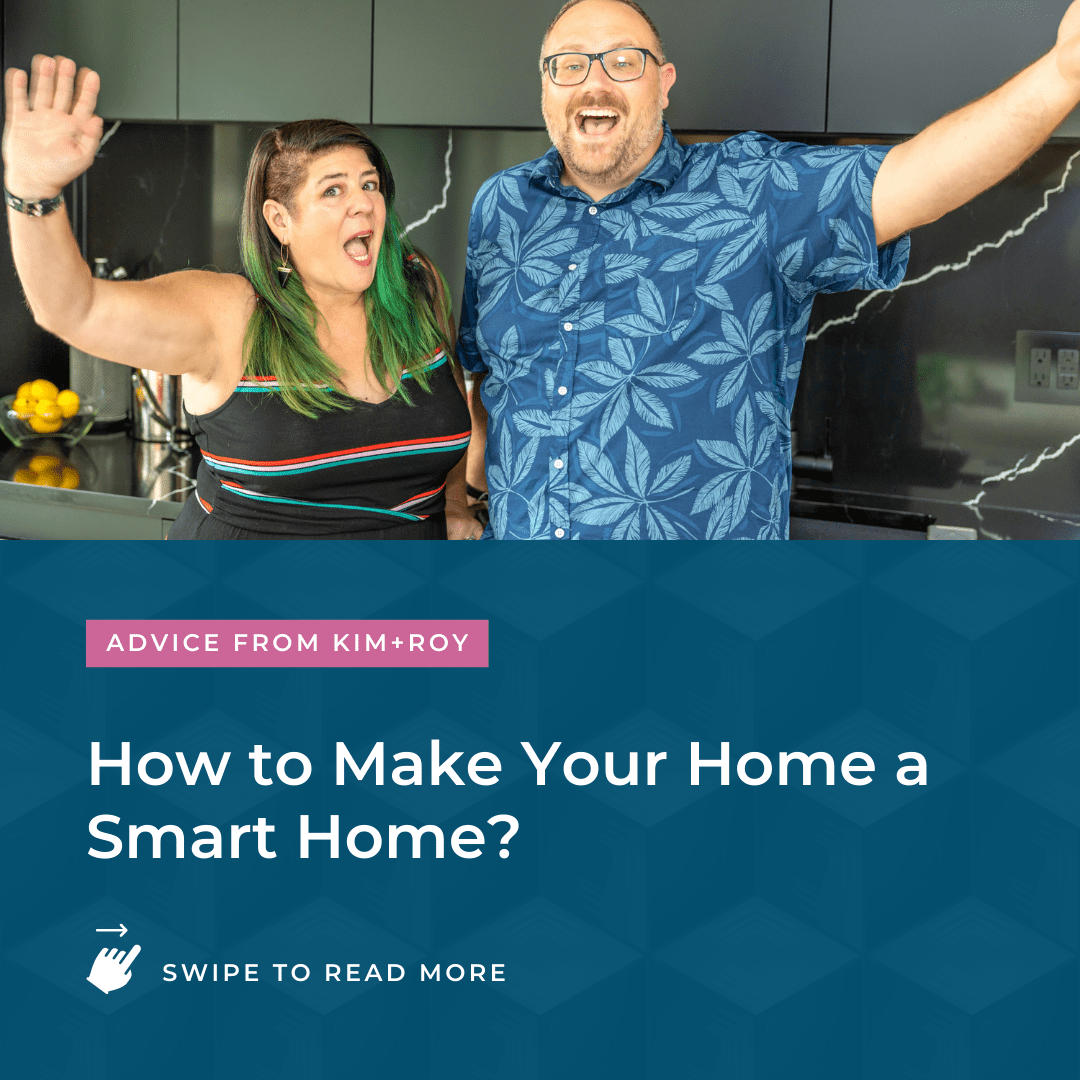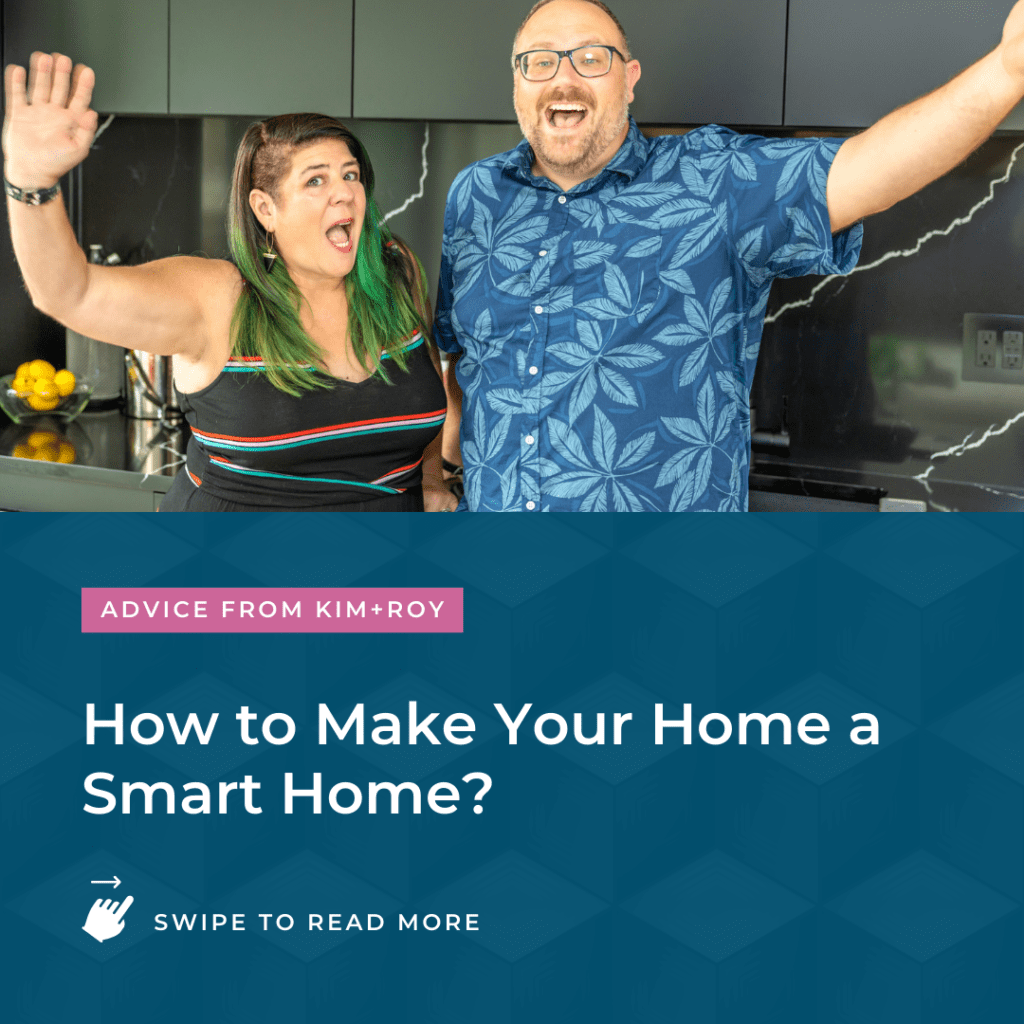 There are so many features these days that can transform your 1960s rambler into a state-of-the-art smart home. It is absolutely fascinating all of them that someone can add to their home. Just a few years ago we could have light bulbs that would turn on and off with an app. And now you can literally ask Alexa to pour you a cup of water. Crazy!!!! And honestly, we didn't even know all the great new additions on that are on the market until we just listed this home in East Queen Anne.
Let's say the home was our inspiration to bring you this blog.
Tip #1: How to Make Your Home a Smart Home | Lighting!!!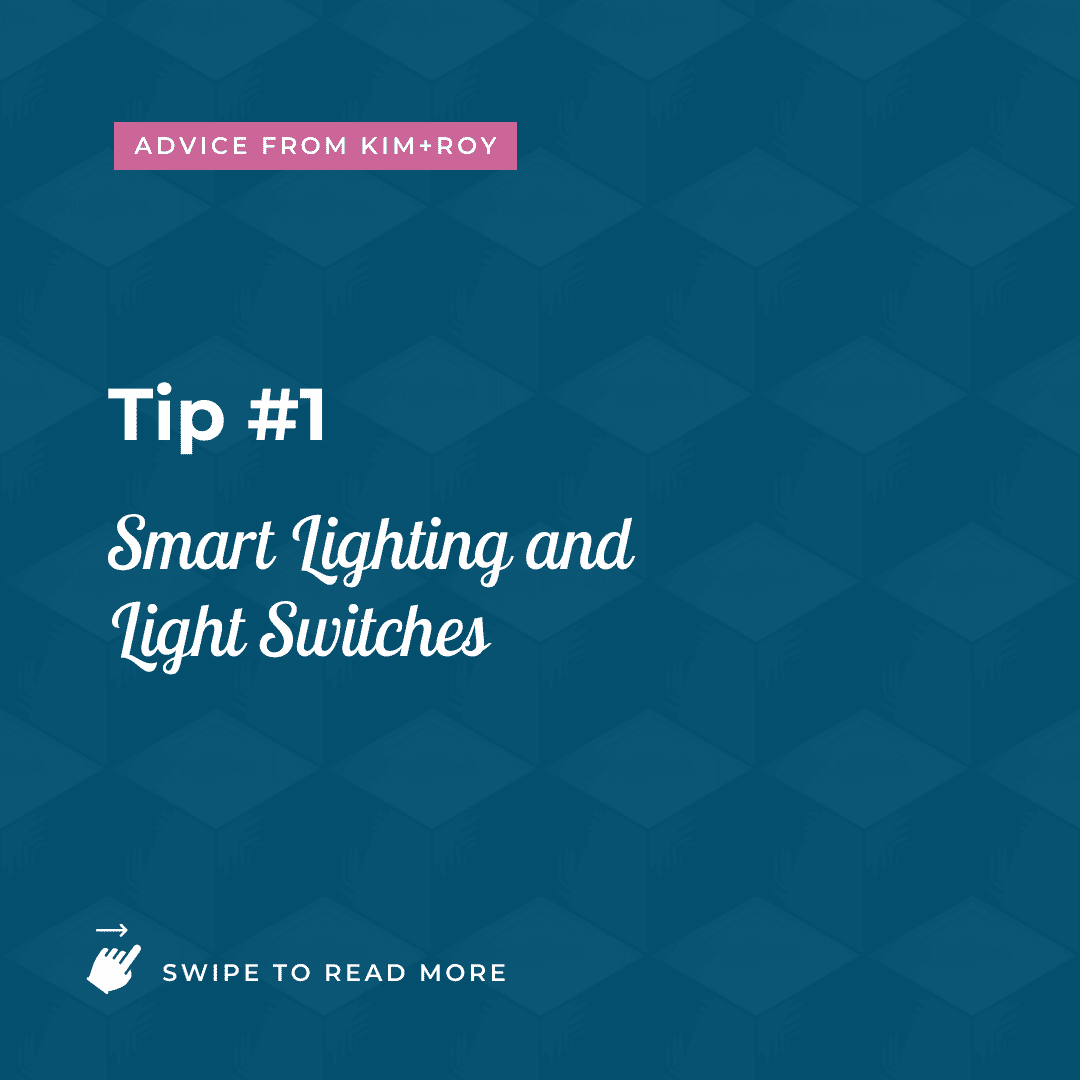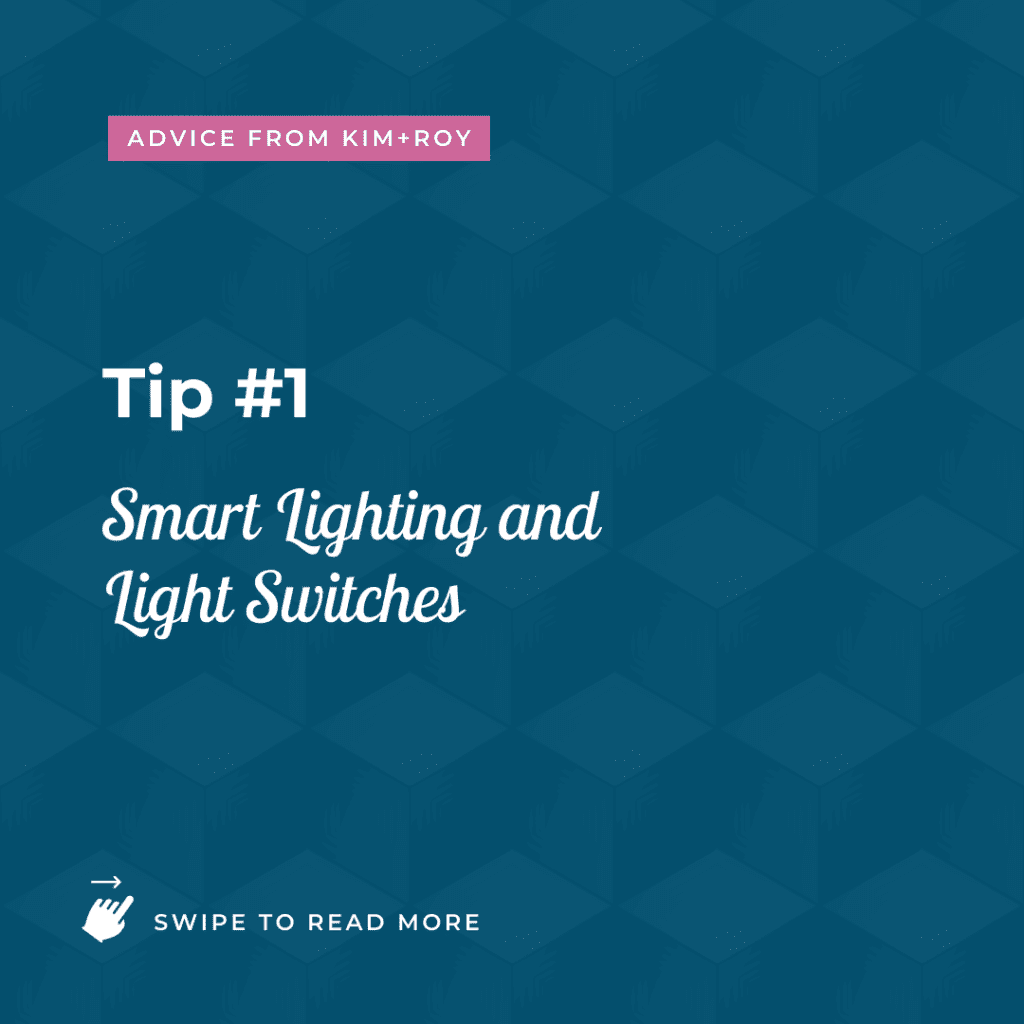 So let's dive into each of these smart home upgrades. First LIGHTING – one of my favorite subjects. Earlier this year I did a blog and video "Kim's Pet Peeves Bad Lighting." But it wasn't until I saw the lighting in this house did I realize the true potential of how we illuminate homes.
One of the most impactful upgrades you can make to a home is to install a smart home lighting switch. Smart home lighting switches and dimmers allow you to turn your lights on and off to a schedule. You can also control the brightness of each individual light either from the switch, an app on your phone, or your preferred home assistant, like Alexa for example. There is a wide variety of smart home lighting switches so do your homework before you buy to make sure you are getting the one that works best for your home.
The owners of this home chose a Lutron Caseta Switch. This is one of the best rated for switches and dimmers.
Tip # 2: Update the Electrical Outlets to USB and USB-C Outlets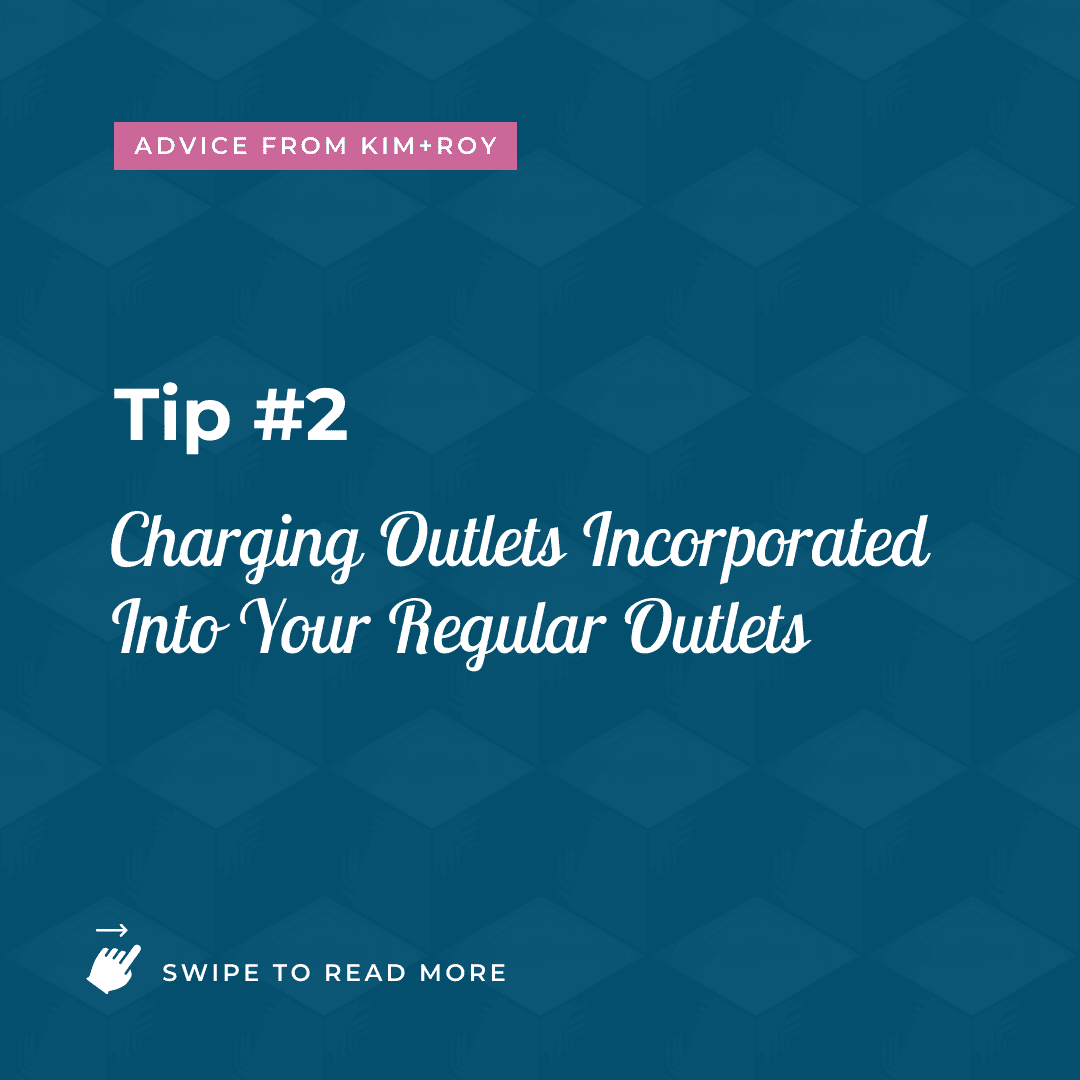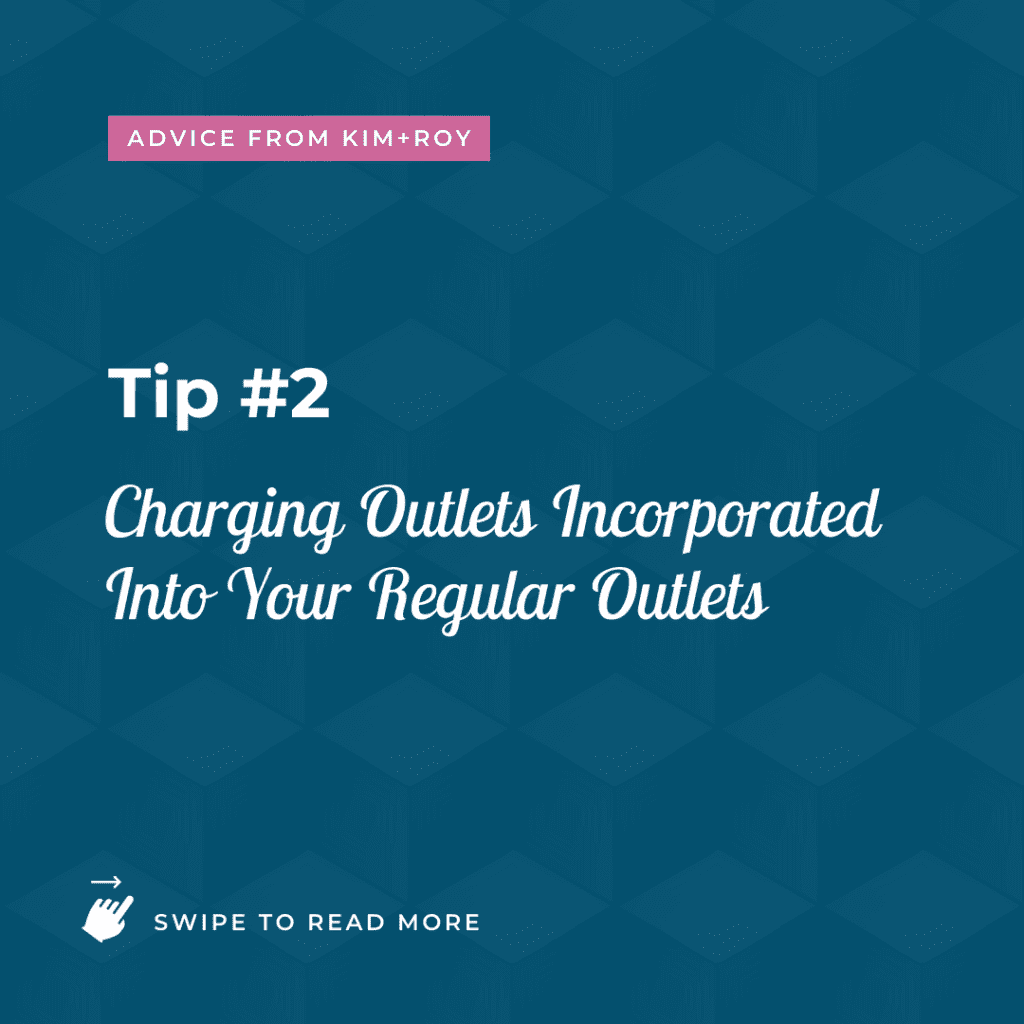 These homeowners also went one step further to incorporate USB and USB-C charging outlets among the normal outlets so now charging your multitude of mobile devices is easy and convenient. Just imagine you are sitting in your home office and you have run out of room to charge your watch. Boop, there is an extra charging outlet that fits your cord.
Tip #3 Install Moisture Sensing Fans In the Bathroom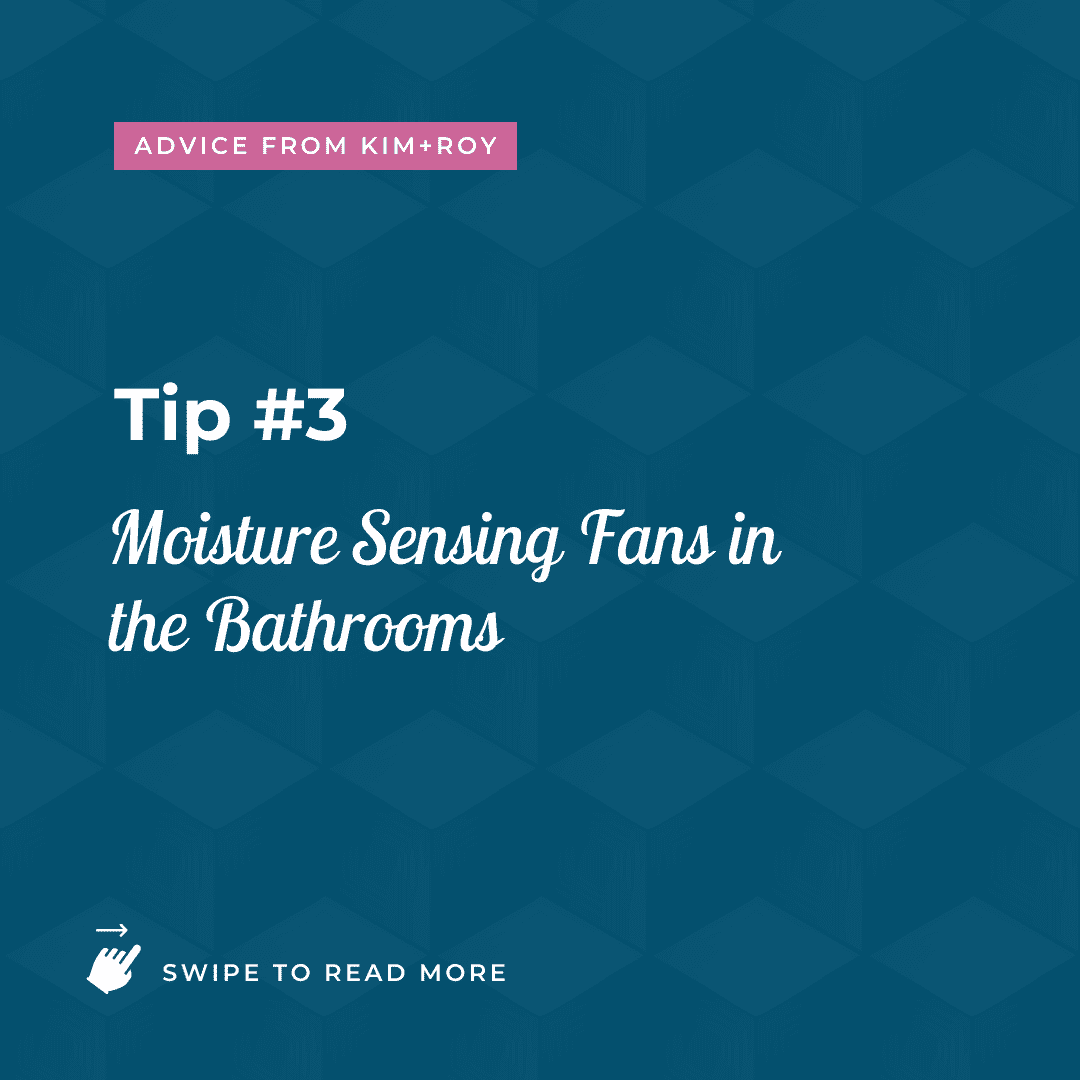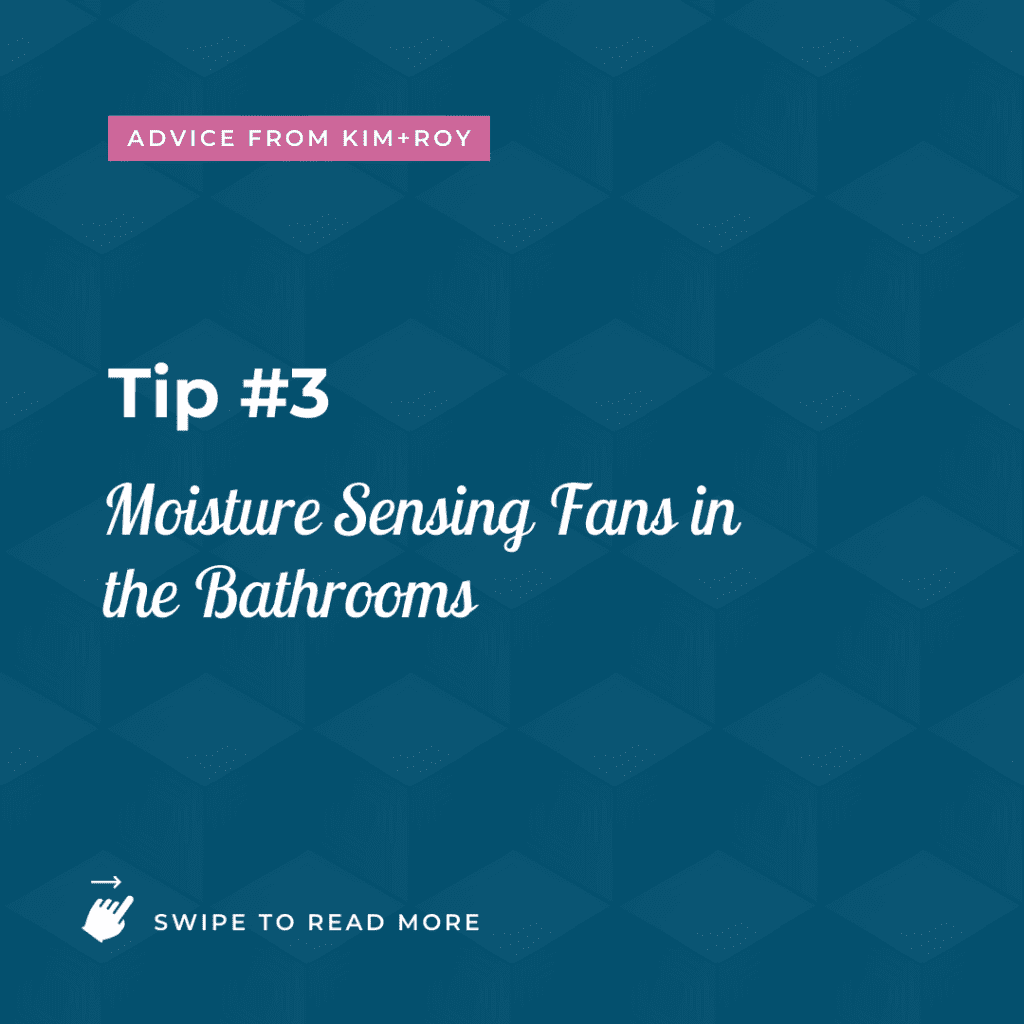 Another cool smart home upgrade you can find these days is Moisture sensor switches in the bathrooms. The sensor turns on your bathroom fan automatically when you start the shower. This is definitely a must-have Smart Home feature, especially if you live with a teenager. And frankly, most home buyers have no idea how long to leave their fans on for. The fan does the work for you.
Tip #4 Install Smart Appliances and Fixtures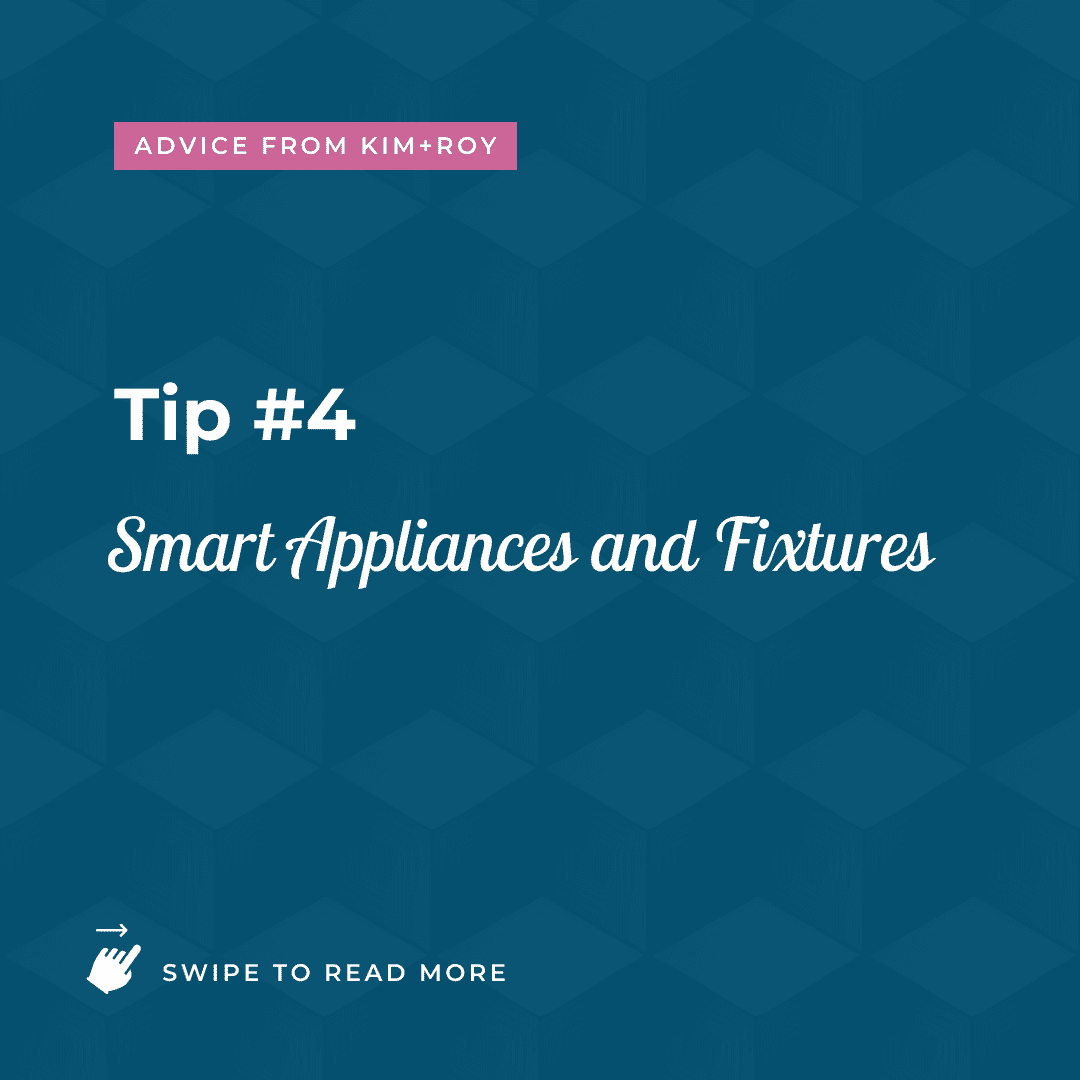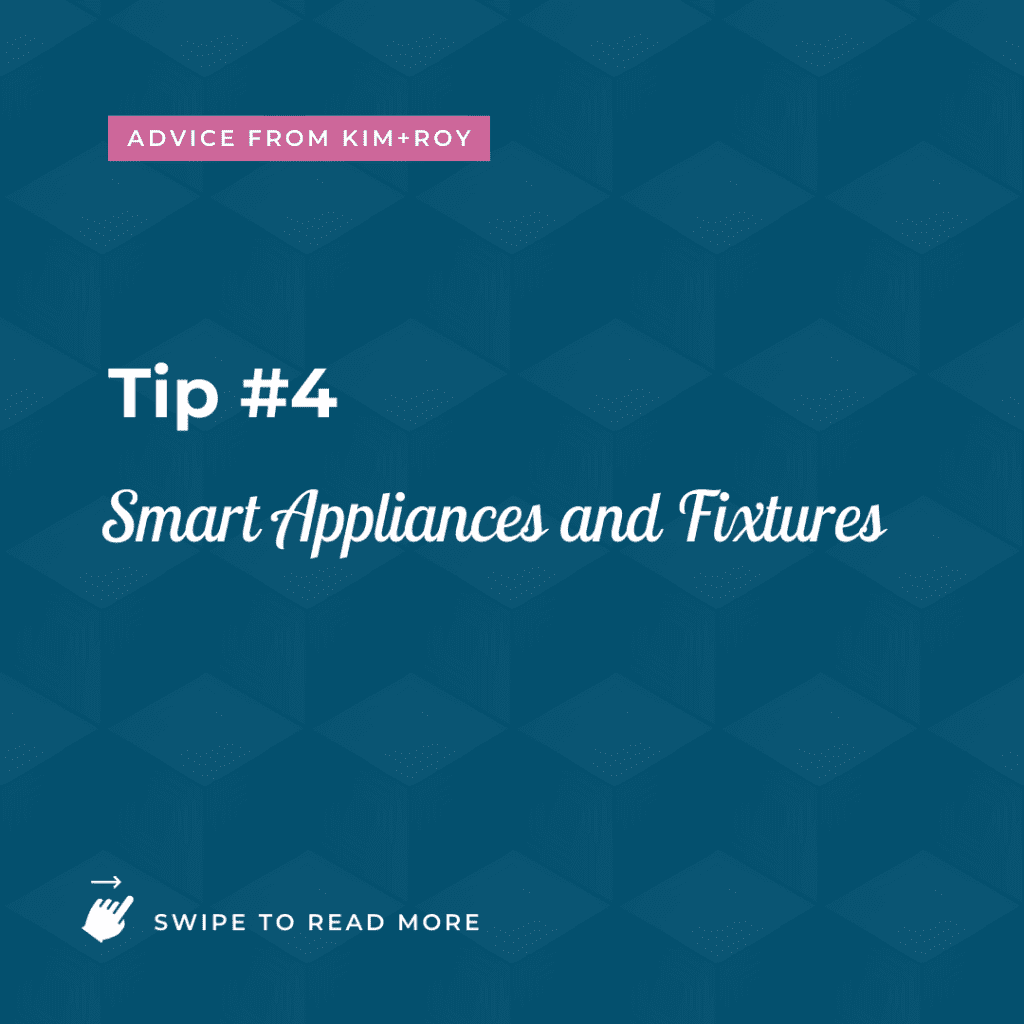 Ok – Every Smart Home needs a smart home appliance or two. These can be anything from a Refrigerator to an oven, to a coffee maker. Smart appliances increase energy efficiency in your home and make your kitchen life easier. I would love it if my refrigerator told me it was time to buy more bubble water or that the teenager was out of milk. One of the fascinating things that we found in our newest listing is that both the Dishwasher and Oven are part of Thermador's 'Home Connect' smart platform. No need to run downstairs to pre-heat your oven or start your dishwasher. You can do all of that with a simple tap or voice command.
How About a Smart Faucet?
There are also smart home fixtures you can install. Have you checked out Moen's Smart Faucet which turns on/off with the wave of your hand. It can even measure out hot and cold water. Imagine saying "Alexa, pour a ¼ cup of warm water" and it actually happening?
Having smart appliances and fixtures is what makes a smart home super intelligent!
Tip #5 Upgrade Your Security and Safety Features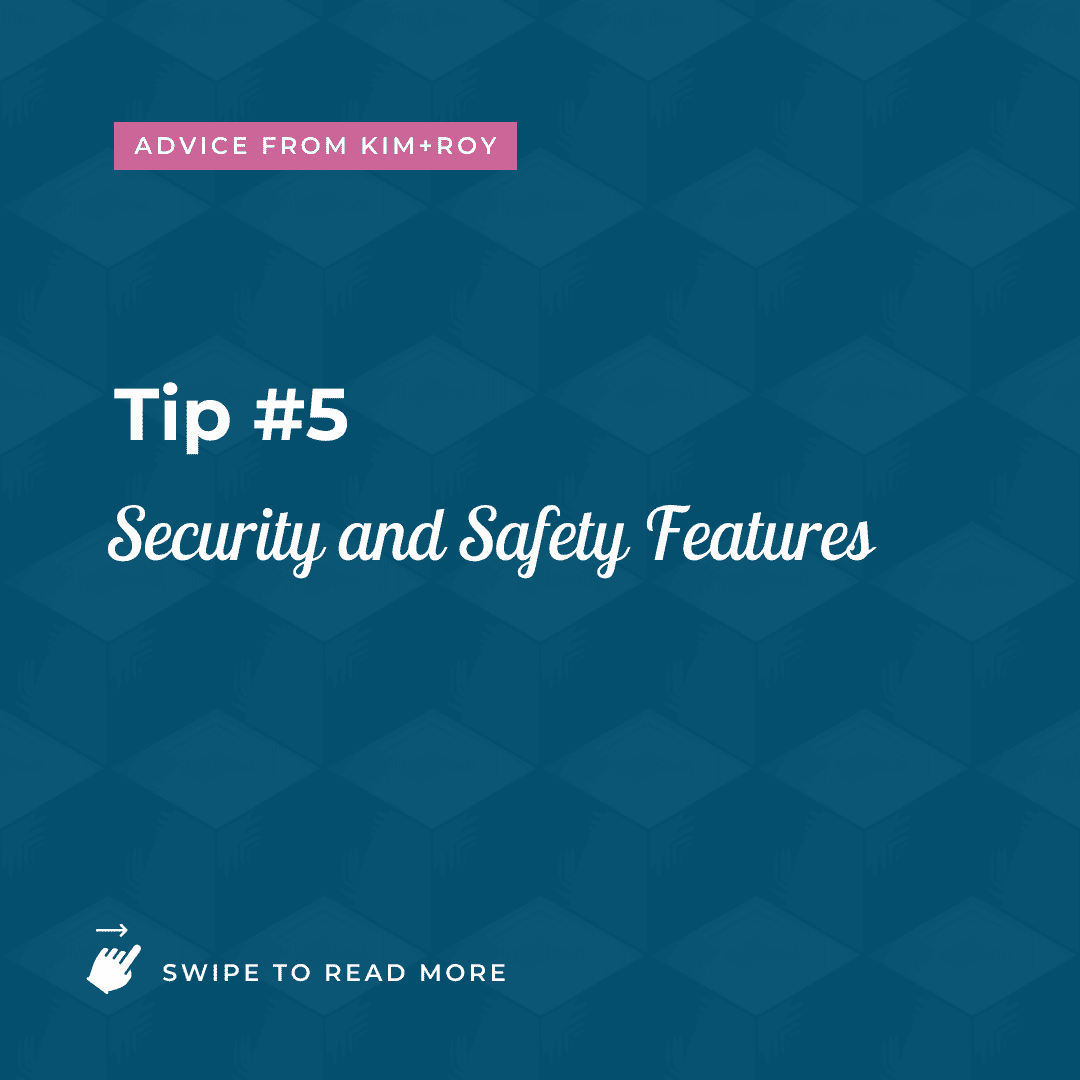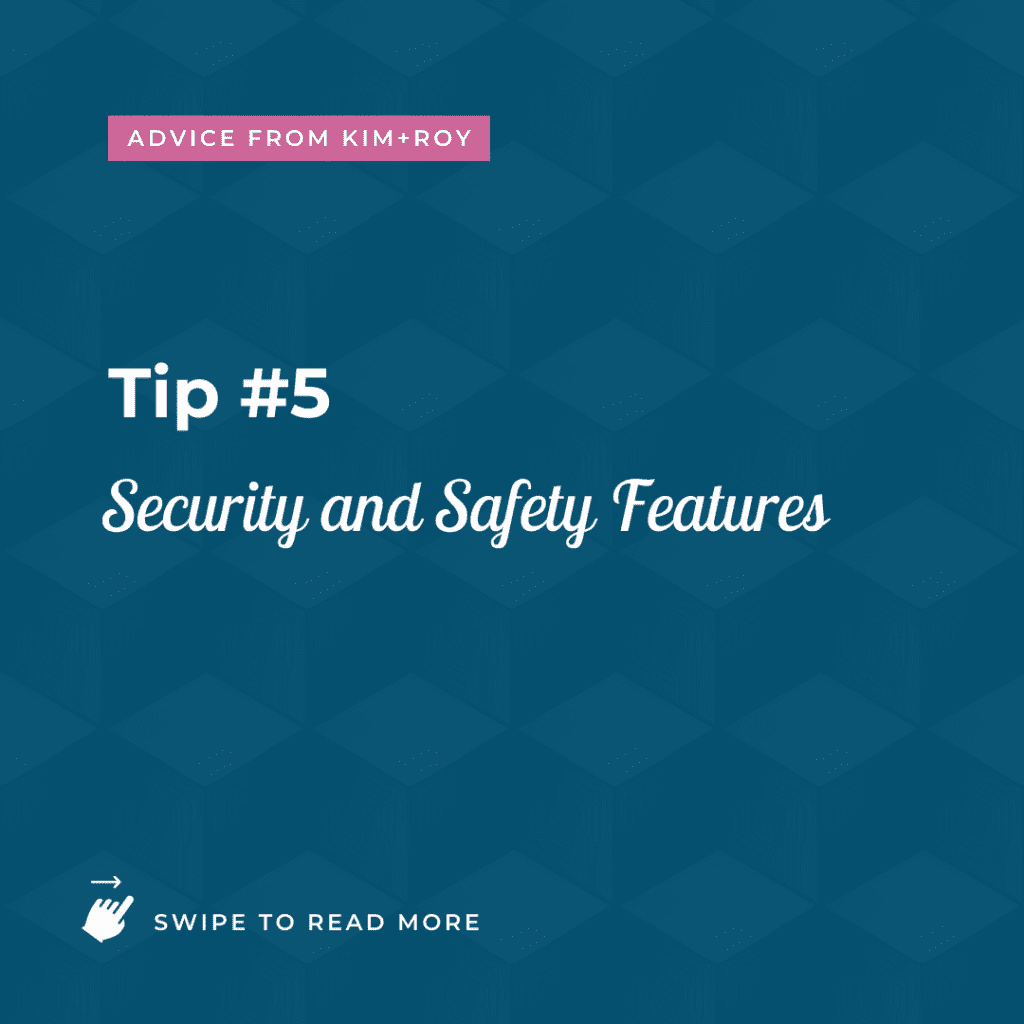 Adding additional security and safety features that interact with your smart devices is par for the course these days in most homes. It wasn't until we started to talk to the sellers of our newest listing did we discover so many new and amazing features that are now on the market.
Security and Safety Features to Consider
Ring Doorbell Pro
Exterior Ring & CCTV Camera
Ring Security System
Keyless by Yale Powered by August Smart Lock Module
Anker Smart Drop Pro)
Let's start right here at the front door. This home has a video security system with a doorbell camera as well as other cameras on the sides of the home. There is a locking package delivery box to keep your online orders safe if you aren't home to receive them. Another smart feature is this in-home security system that will detect open windows or broken glass. Other smart home security features include sensors for smoke and carbon monoxide and water sensors for under your hot water tank and washing machine. Now you can make sure your home is safe, control package deliveries, and let your friends in from anywhere with an internet connection.
Tip #6 Install A Whole House WiFi and GIGABIT Internet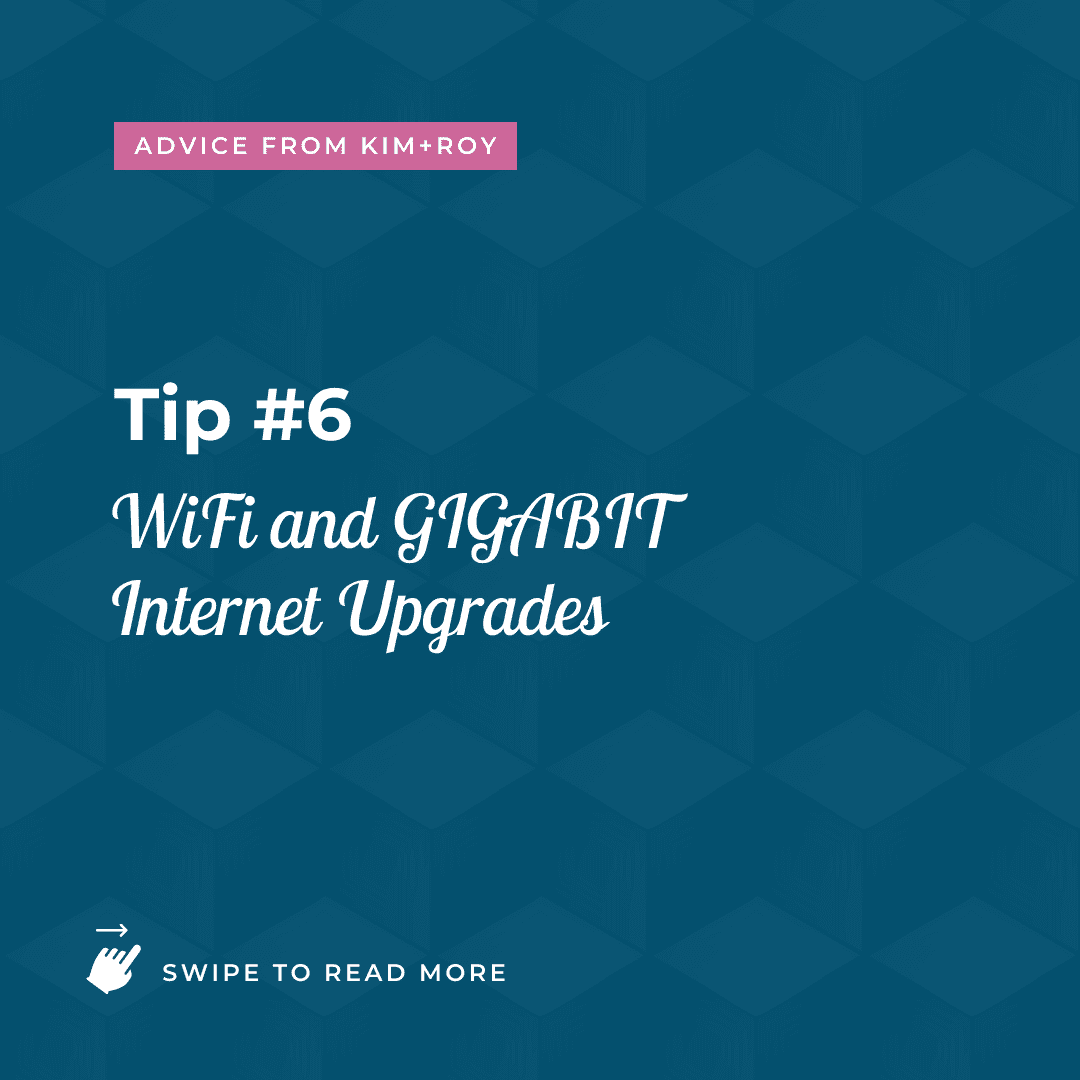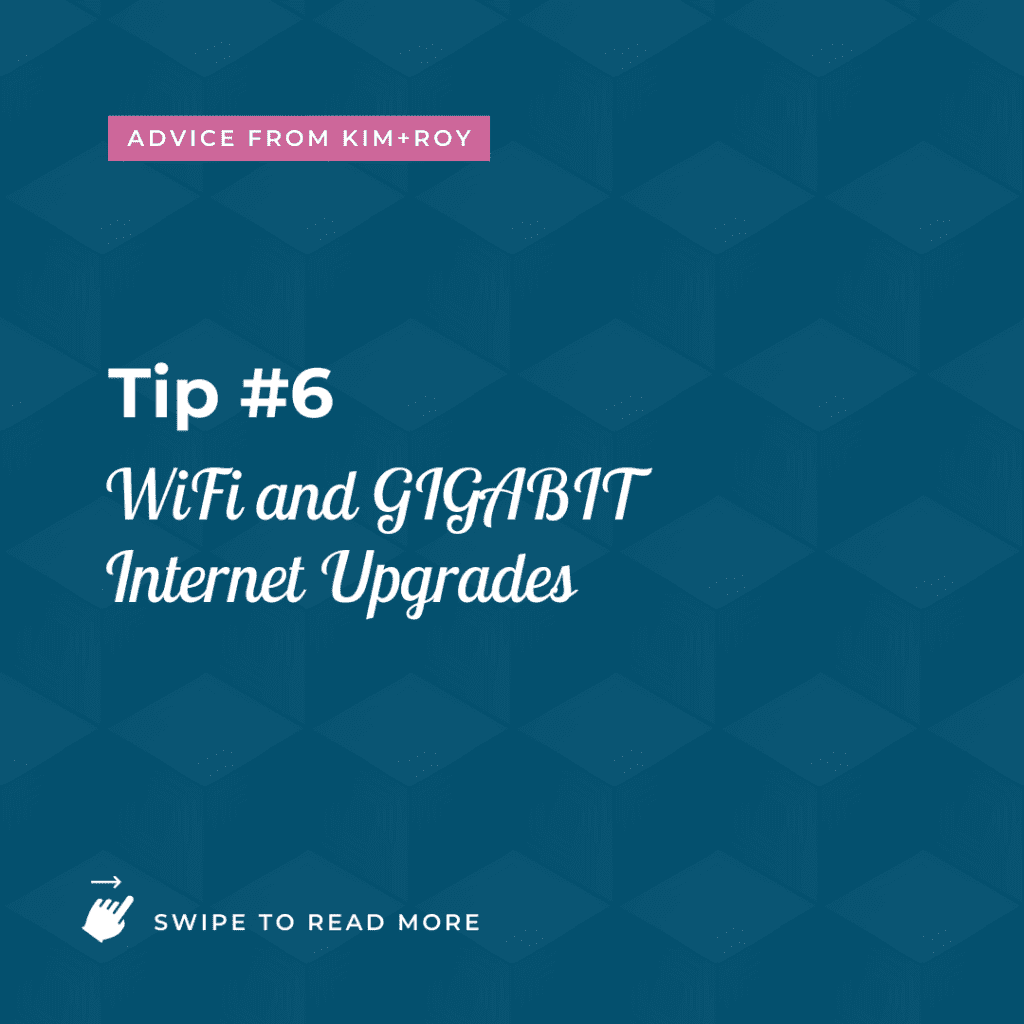 What good is having the most tech-savvy home if you aren't connected to the internet? We all know breaking the cord with Comcast and the other gains is a goal. The owners of this home were our inspiration. Not only did they break the cord but they upgraded their Diva Dwelling to GIGABIT service using Atlas Networks.
This entire home is wired for your own server AND There are four wireless access points (one on each floor) to ensure WIFI coverage throughout the home across all floors. Internet is provided by Atlas Networks which is normally found in larger commercial and multifamily buildings. That means – no more Comcast and – no more dropped zoom meetings.
Tip #7 Update the Hot Water Tank to Save on Energy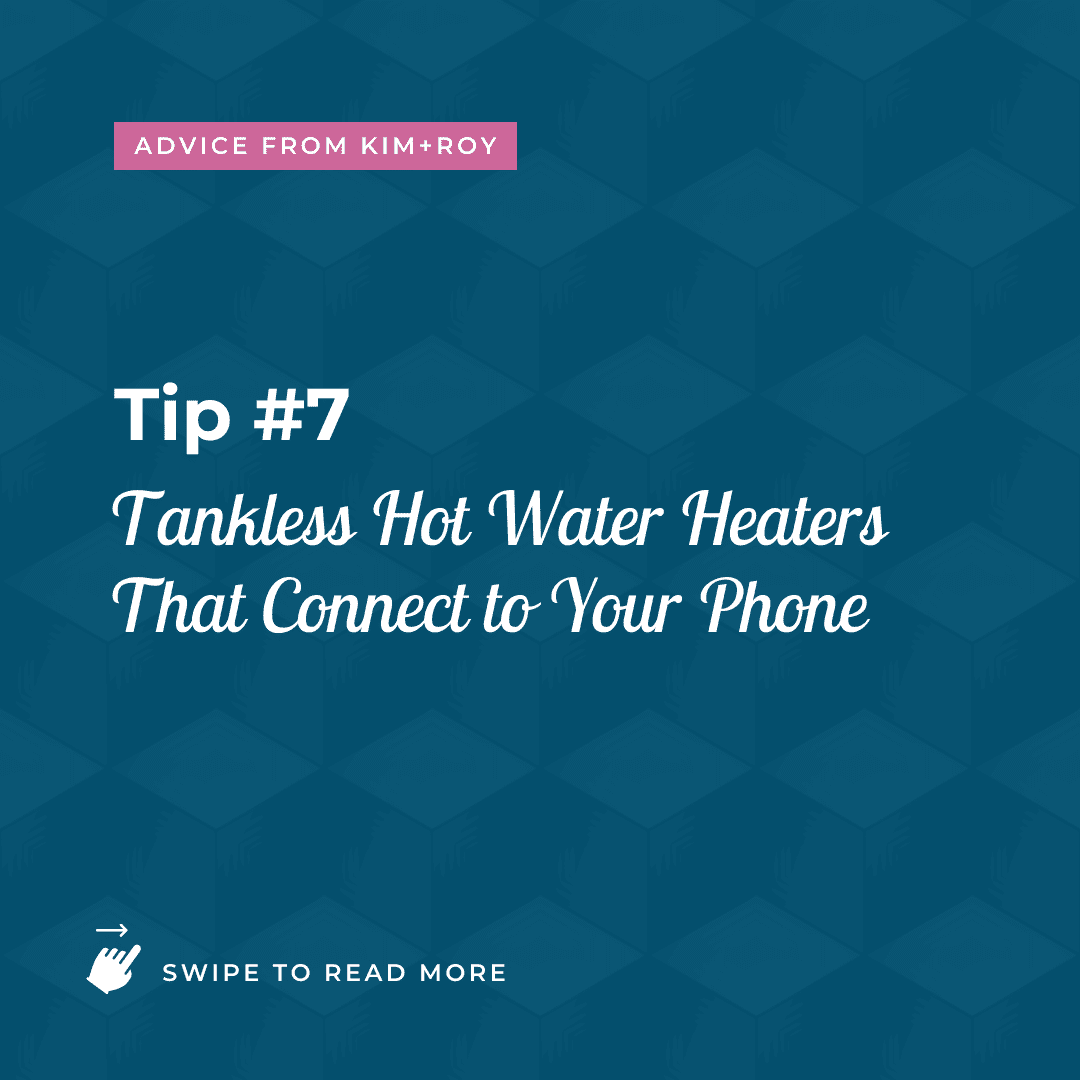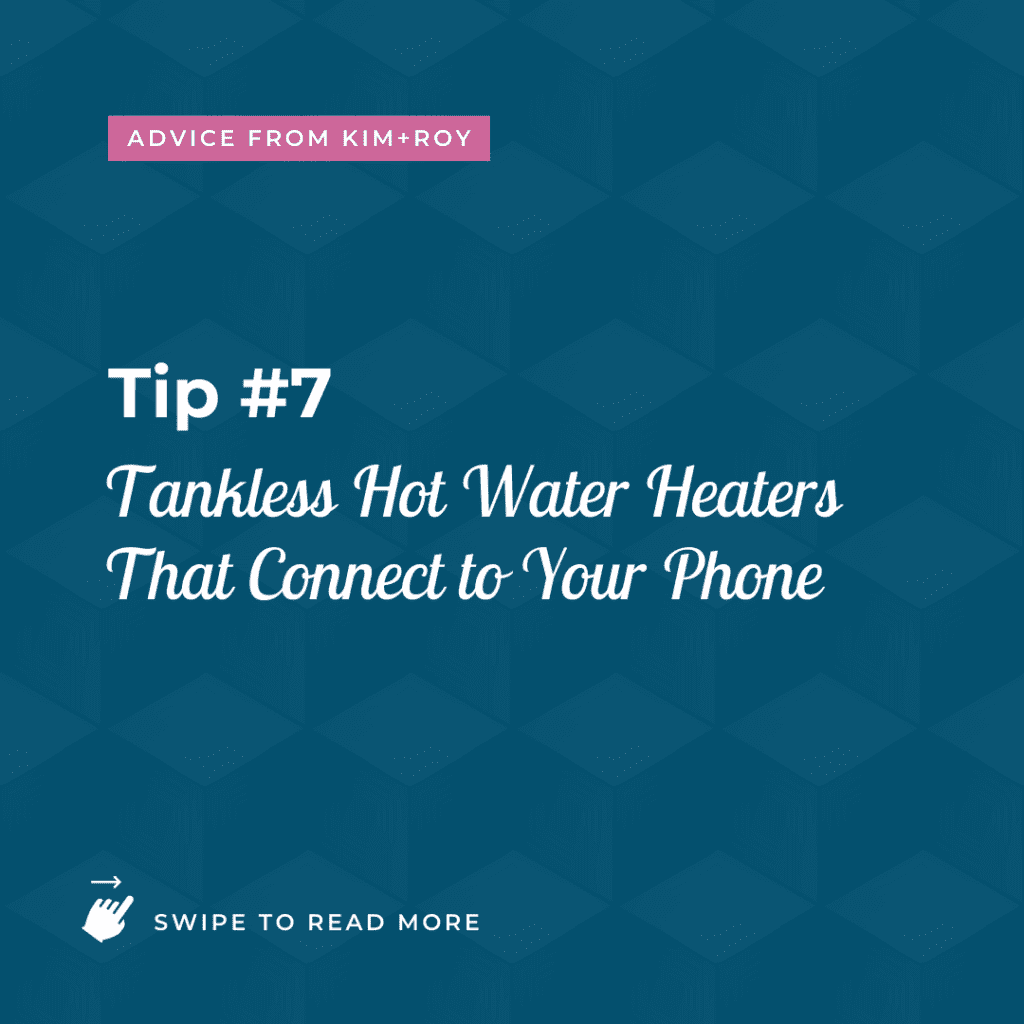 One of the simplest ways to keep energy costs low is to trade out that old water heater for a tankless one. Consider upgrading to Rennai's tankless gas water heater with a ControlR platform that connects to the WiFI. With a system like this, you can schedule and control all the recirculation settings remotely.
Tip #8 Thermostats So You Can Focus On Energy Savings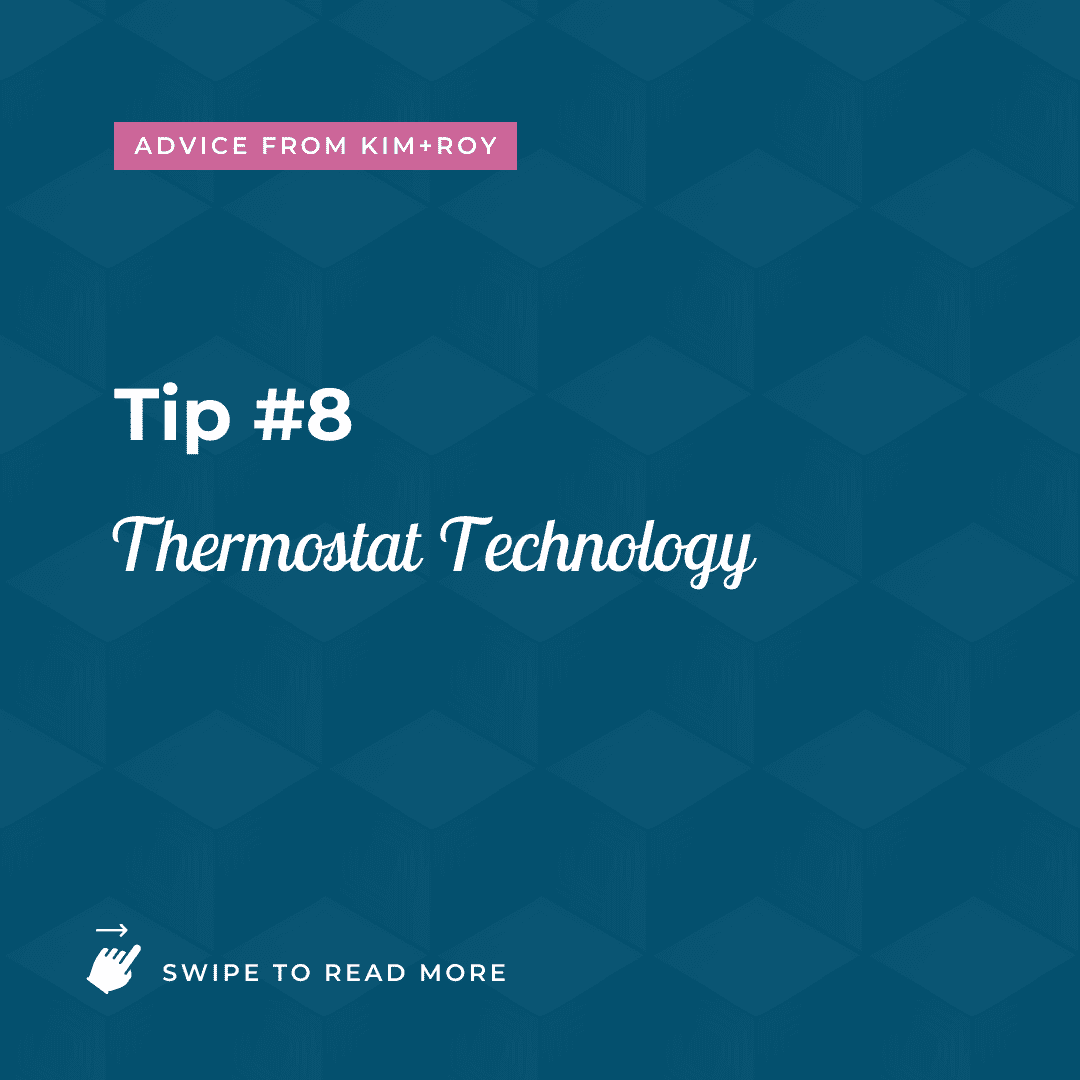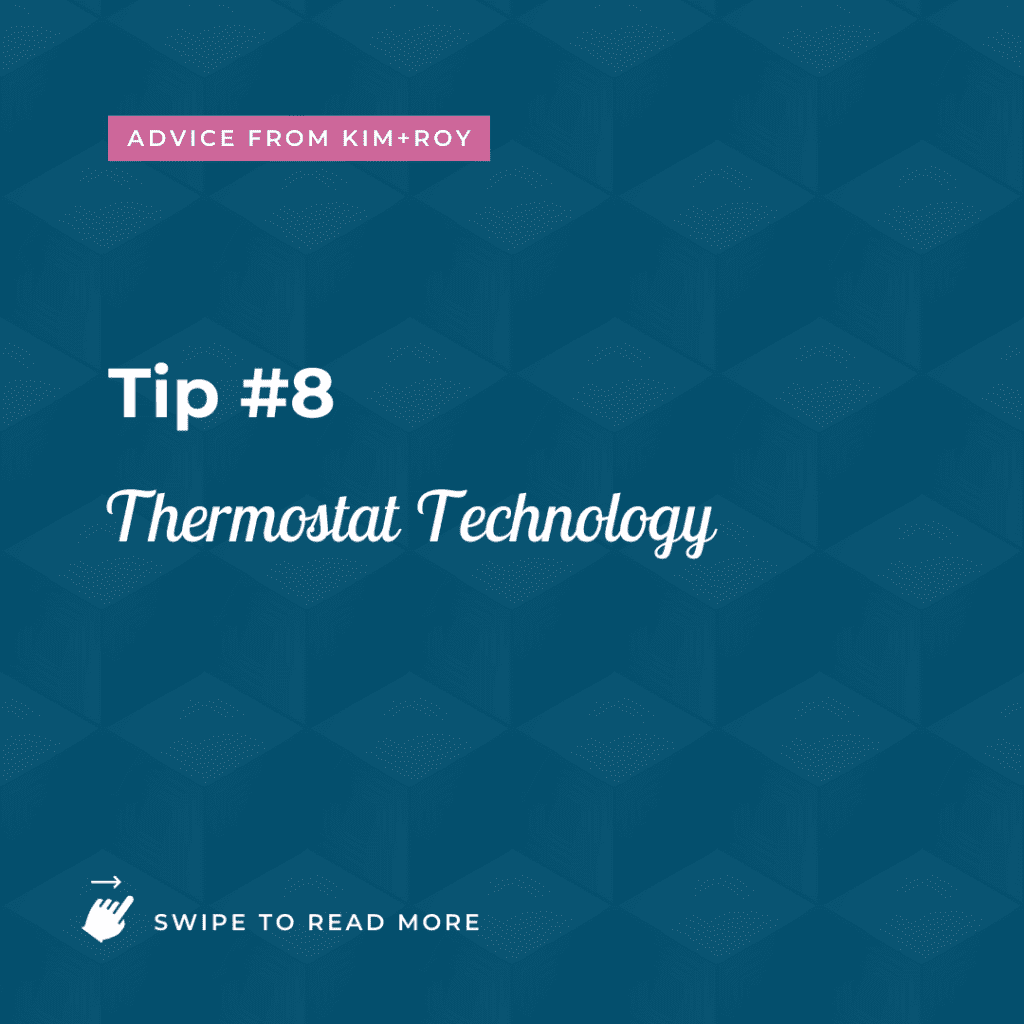 Personally, we are fan favorites of Nest Thermostat. It really does teach you how to save energy and be more responsible in your usage. And with more of us working from home, this is a huge thing to consider.
Tip #9 Upgrade and Install Energy Saving Add-Ons to Your Electrical Panel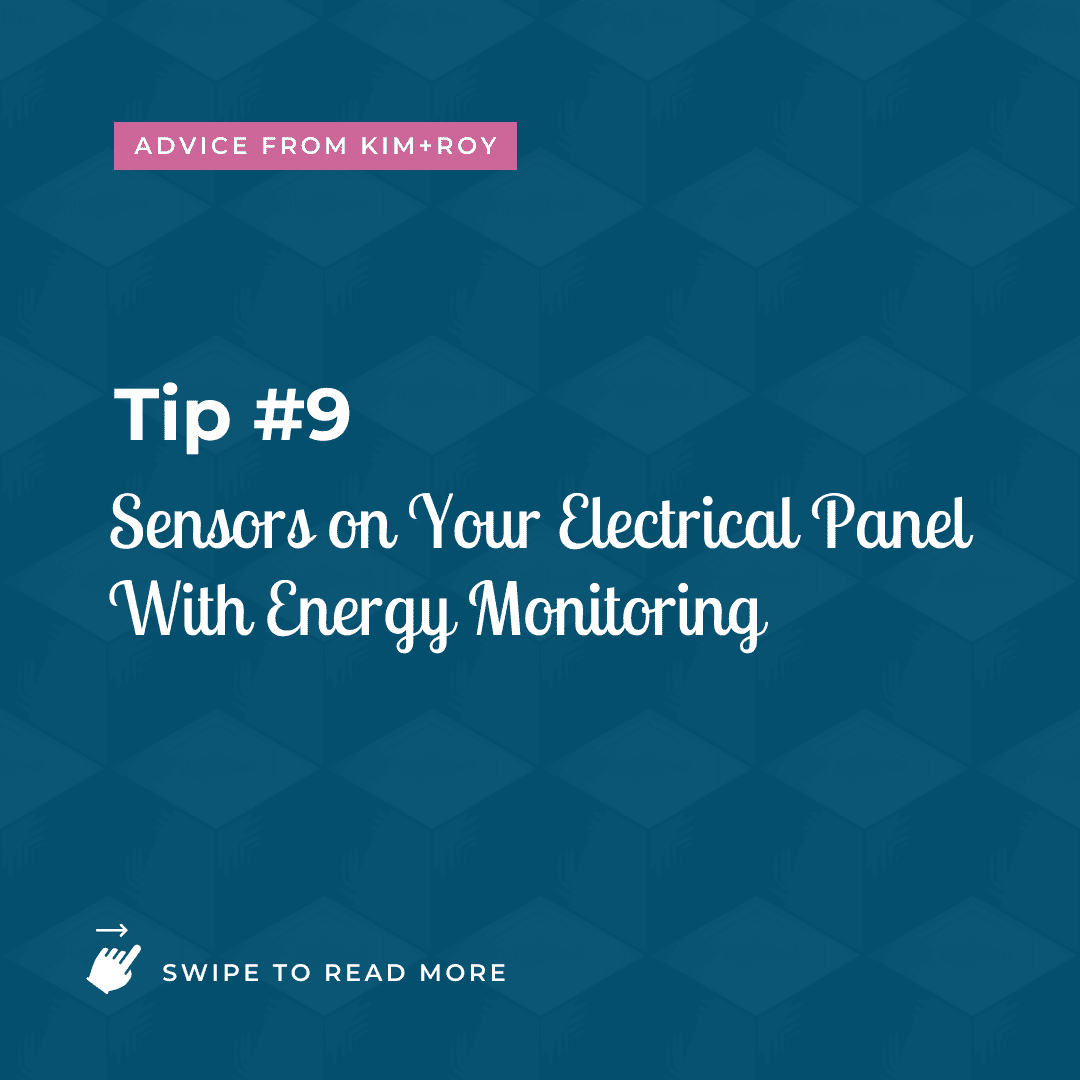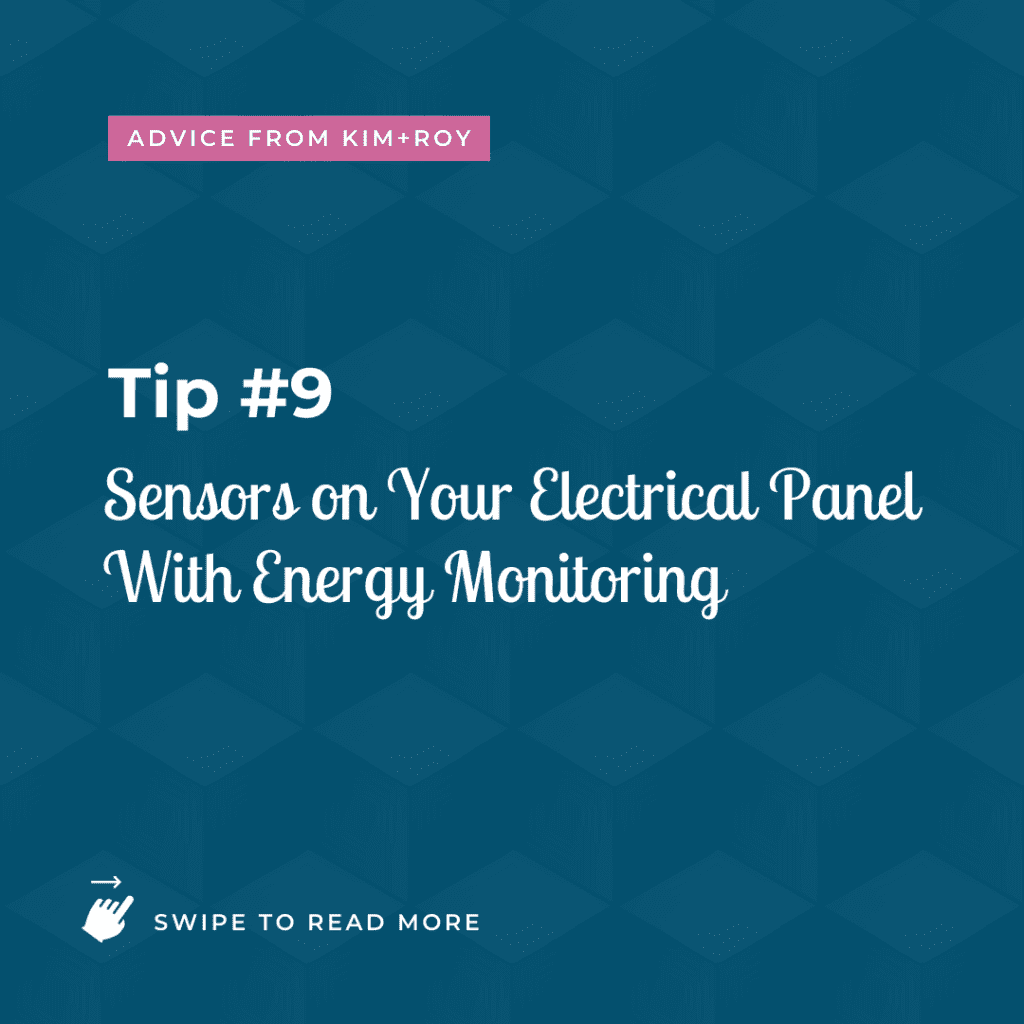 Consider upgrading the electrical panel to an 'Emporia' whole-home power monitoring system. The monitor scans for anomalies in the system and helps you track and manage your power usage. This is a great feature not only for safety but also for keeping your energy costs low.
Tip #10 Have a Home Hub Like Google Home or Alexa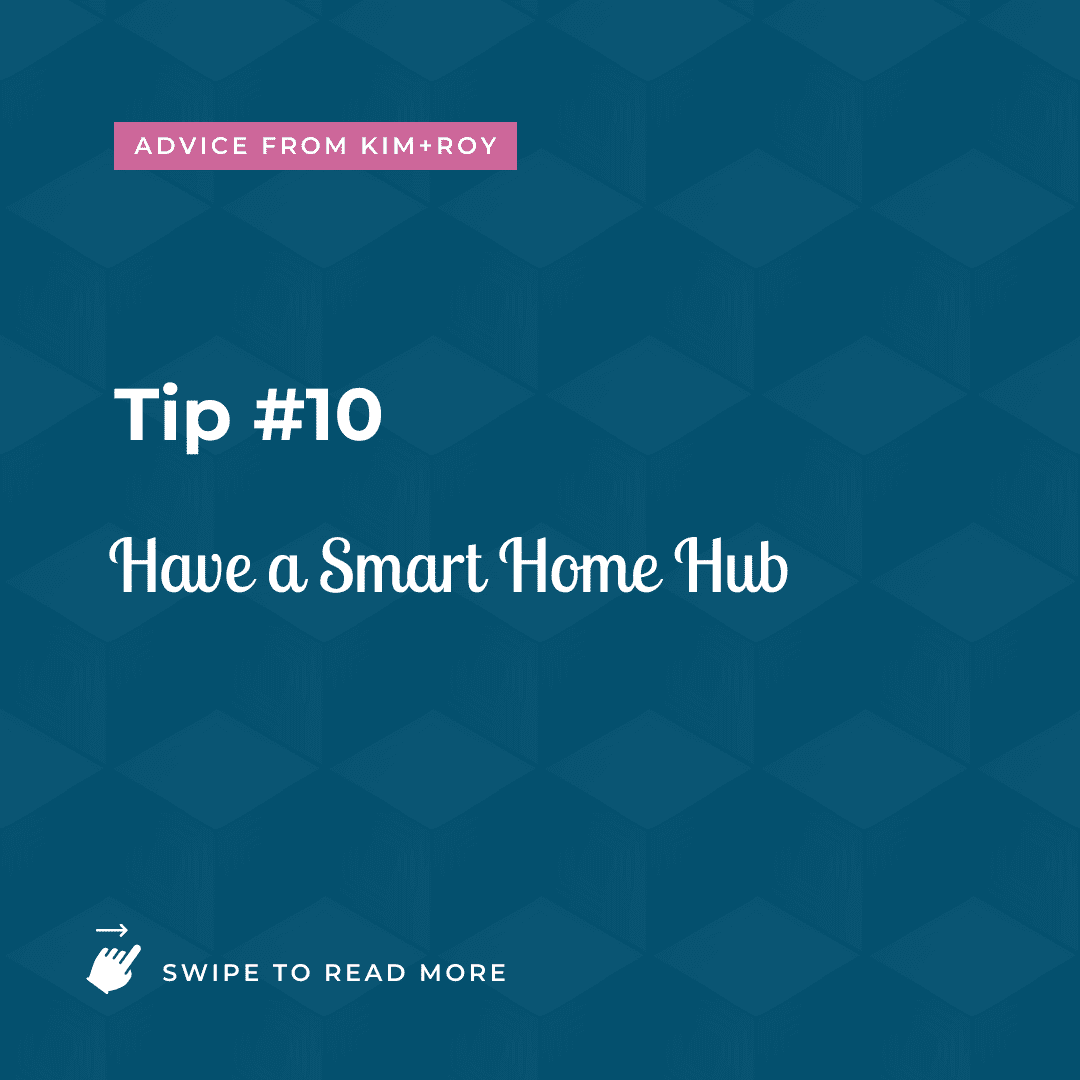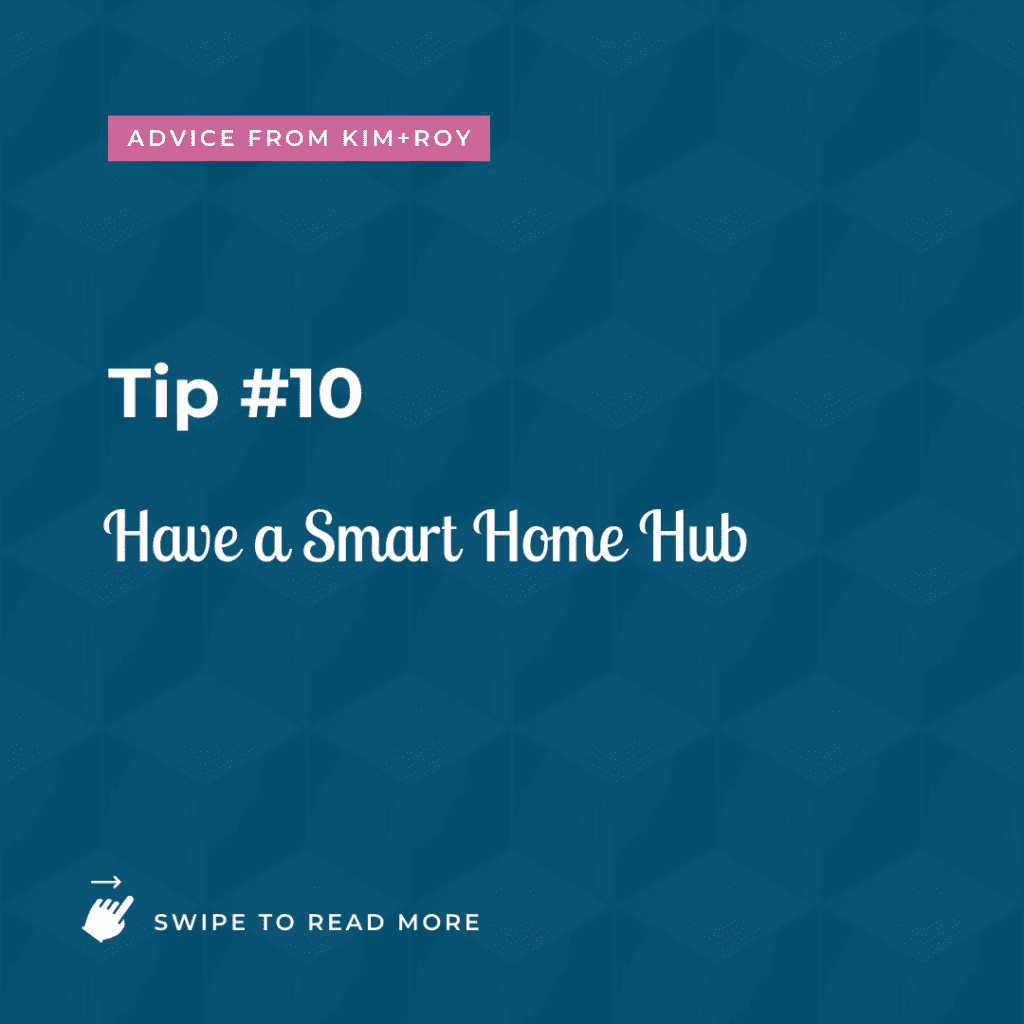 None of this living in the future will work without a mini home robot aka a smart home hub. Google, Alexa, and even Apple all have a screen or a hub that can serve as the central point for managing many of the upgrades you have made in the home. Having a hub makes sure you can use your voice to activate your very own starship aka Diva Dwelling.
---
Have Any More Tips to Make Your Home Smarter?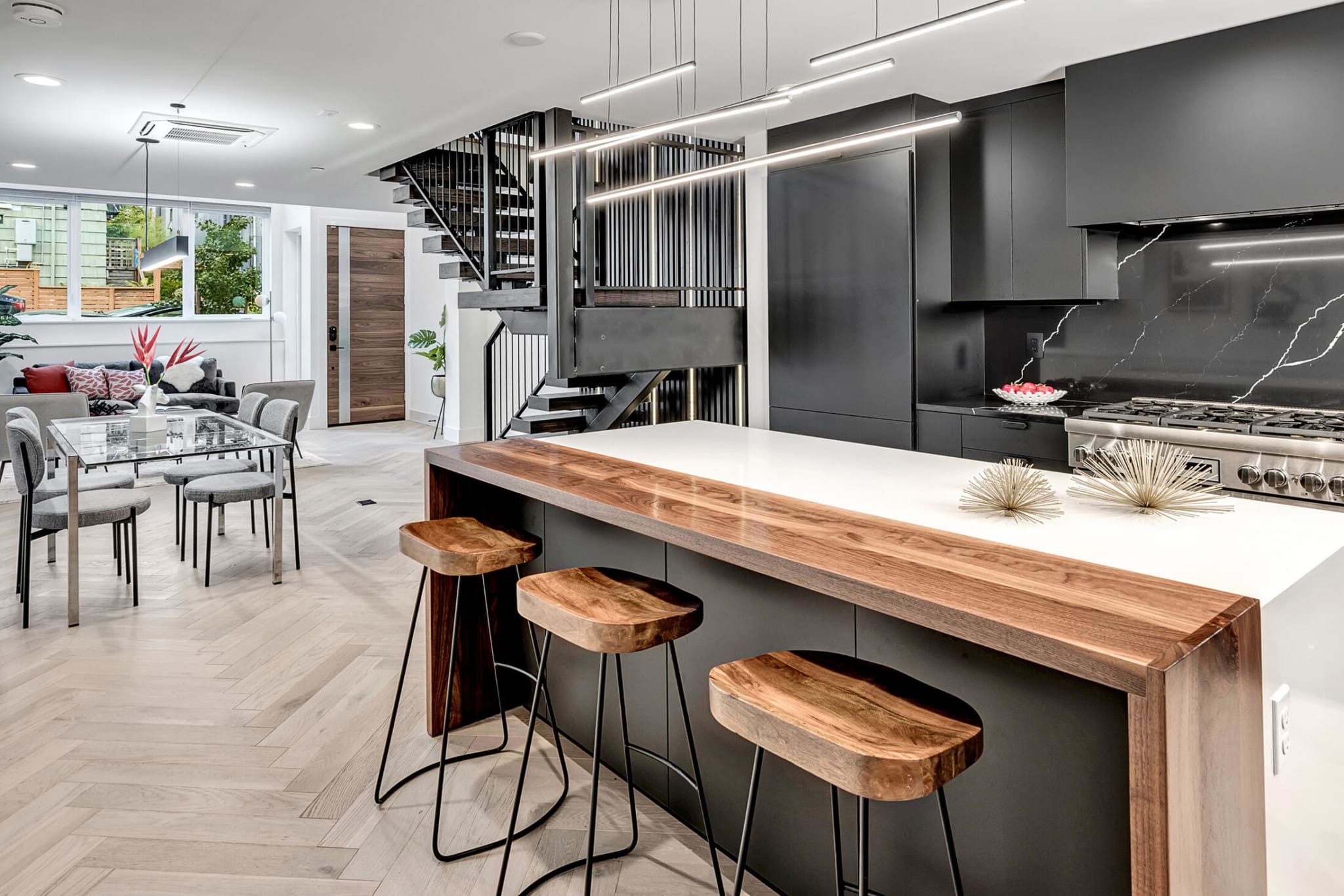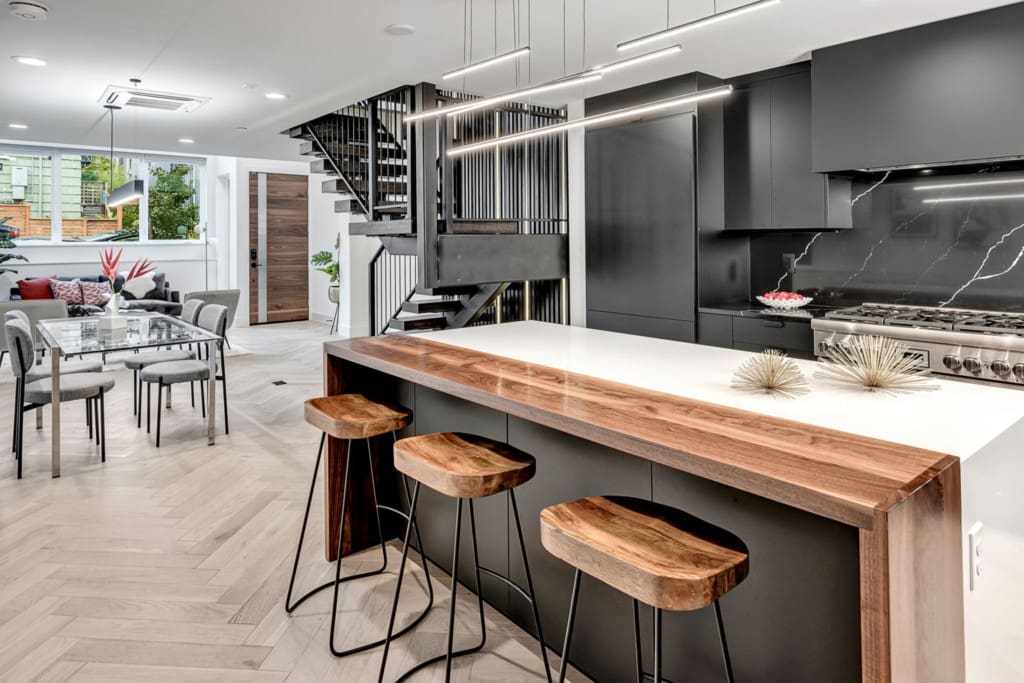 Let us know! We are always learning from our Diva Dwellers. Hopefully, you were inspired by our top tips to make your home the most intelligent house on the block. Just to recap here are the top ten tips we covered in this blog.
Top Tips To Live In The Future With Your Home Now
Smart Light Switches
Charging Outlets Incorporated Into Your Regular Outlets
Moisture Sensing Fans in the Bathrooms
Smart Appliances and Fixtures
Security and Safety Features
WiFi/GIGABIT Internet upgrades
Upgrade Your Electrical Panel With Power Monitoring Technology
Tankless Hot Water Heaters That Connect to Your Phone
Thermostat Technology
Smart Home Hub
Want to know more information about the inspiration Diva Dwelling home? Tap that link and it will take you straight to the listing page for 755 Hayes St. Also the lighting in this home is so dreamy!!!!