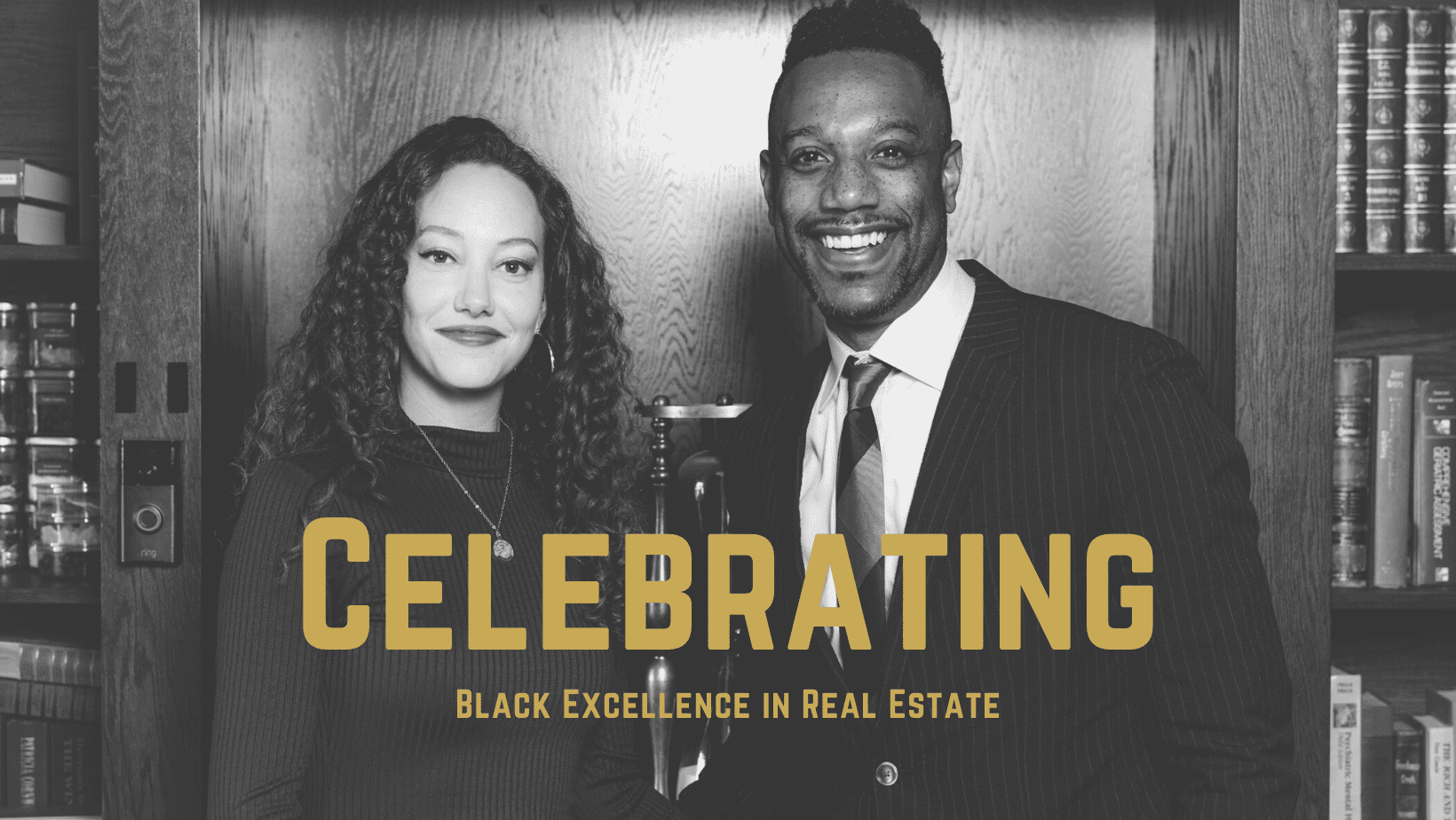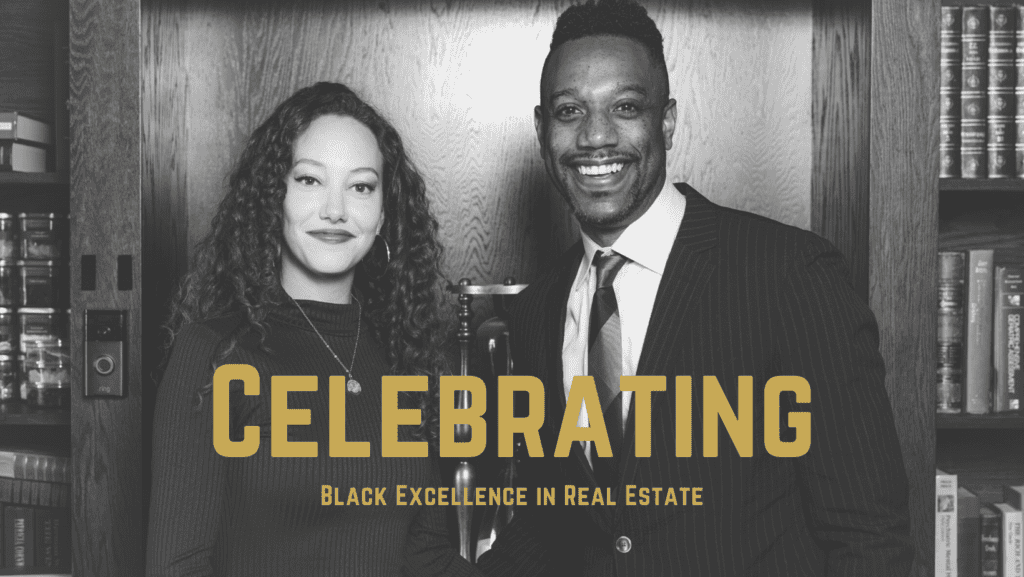 Black Excellence in Real Estate is often overlooked, ignored, and/or tokenized at best. Many of the larger organizations that are known for giving out awards RARELY have a sizeable number of Black brokers in their mix. In fact, Inman rarely even showcases Black History month in February. Our own local association teaches Fair Housing. And unfortunately, none of the Black board members choose to remain in leadership after two years. When we bring up these issues we are told "We don't know any Black realtors. Or they don't come to these events." Blah blah blah!!!
In many ways, here at Team Diva, it is extremely frustrating for many of us. Why? Because we do know incredible Black professionals in this industry. And we see every day how much harder our Black friends have to work in this industry to maintain a similar level of success. They have to overcome unconscious bias, many of their communities were devastated by gentrification, and many of them have families who missed out on housing as a path to Generational Wealth due to redlining and other racist policies.
In this blog, we are going to celebrate Black Excellent in real estate and we challenge others in our industry to take a moment to recognize the work that our Black/African American cohorts contribute to this industry. Please steal this list and expand on it.
---
Celebrating Black History Month with Black Excellence in Real Estate
February is Black History Month, and it is the perfect time to shine the light on Black excellence in real estate. The following real estate professionals inspire us every day. The work they do has an impact beyond their own community. Here is our list of Black Excellence in Real Estate.
Celebrating Team Diva's Black Excellence in Real Estate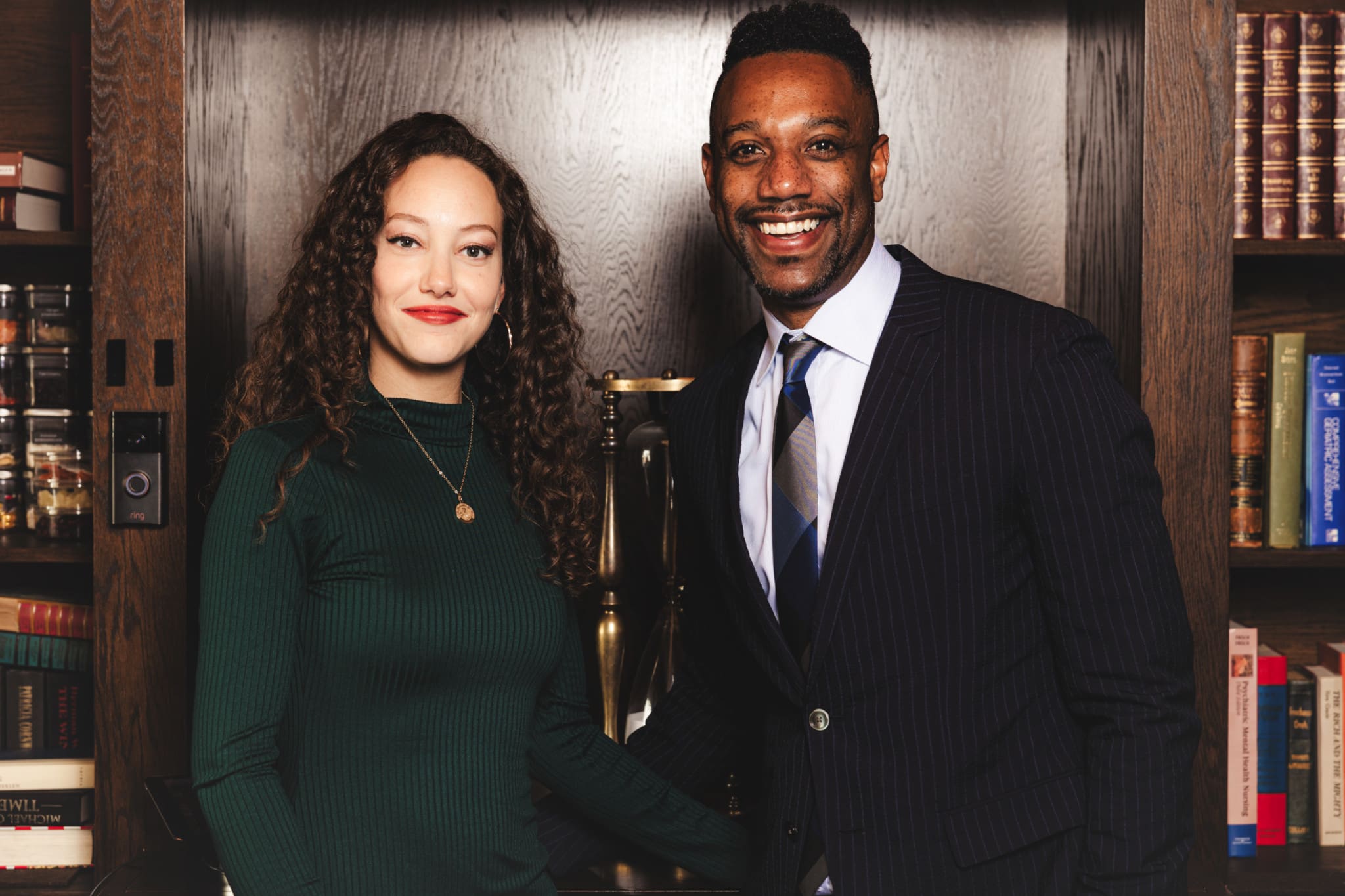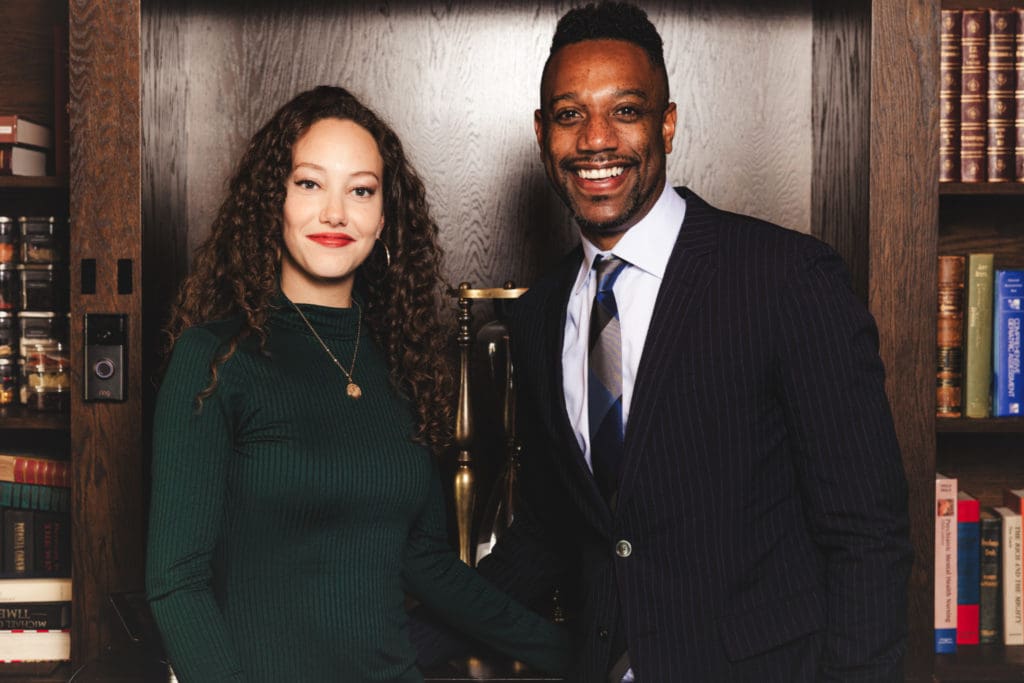 Two of the most successful Black real estate agents in Seattle are Rocky Flowers and Lindsy Russell-Mitchell. This year, Rocky is celebrating 10 years in real estate, and 10 years on Team Diva. And Lindsy just celebrating 5 years in real estate! We are lucky to have them on our team. Both Rocky and Lindsy also have families with deep roots and a long history in Seattle.
Lindsy and Rocky's influence on Team Diva is huge. They represent the best of us on our team, at Coldwell Banker Bain, and in our industry. In many ways, they bring intense care for the community to everything they do. And they bring the swagger. Learn more about their legacy below.
Lindsy's Family's Legacy in the Central District
Not only does Lindsy's family have a history of living in the Central District, but this legacy informs Lindsy as a real estate agent today. For those who may not know, Seattle's Central District neighborhood is a historically Black neighborhood. Lindsy's grandfather, Vincent Mitchell, was part of the Great Migration from the south. When he moved to Seattle, he settled in the Central District, just like many other Black people. Fun fact: Lindsy's grandfather was one of the first African American licensed contractors to be hired and work in Pioneer Square!
You can learn more about Lindsy's family's history here:
Rocky's Family's Seattle Legacy
Rocky's family migrated to Seattle from Louisiana after the war. His family settled in many areas throughout Seattle, including South Seattle, the Central Area, Mercer Island, and West Seattle. When Rocky was growing up, he wondered why his family lived in West Seattle, whereas most Black families in Seattle lived in the Central District. One day, he asked his mom why this was the case, and she shared that the area in West Seattle where they lived was one of the few places outside of the Central District where Black people were allowed to buy homes. The discriminatory housing practices of the past still directly impact the racial disparities we see today.
Learn more about Rocky's legacy here:
Below is a Growing List of Black Excellence in Real Estate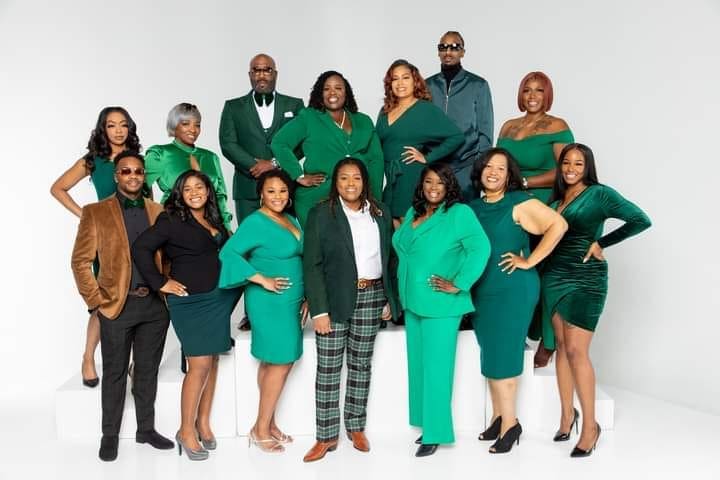 For inspiration, we are using Towanna and LaShawn Peterson-Jackson's team photo above. This organization is growing and shaping the next real estate group of powerhouse realtors in our industry. It is this team that we created the Black Excellence in Real Estate list.
The following list is a group of people who inspire us to do our very best. Once again there is a deep lack of recognition that happens with Black real estate professionals in our industry. This list is intended to shine a spotlight on a few of the amazing folks in our industry that inspire Team Diva. Also is a constantly growing list. Please let us know if we missed anyone.
Towanna and LaShawn Peterson-Jackson
We were lucky enough to host one-half of this lesbian real estate power duo on our show during the Pandemic. They are literally reshaping what it looks like to center Black success with Black leaders. Since we have met them we have seen their organization grow from a few folx to an amazing huge office and another office. Nothing is keeping these two from creating a legacy!
Aarin Chung – Community Influencer
Aarin created an incredibly successful route of becoming a top-producing real estate professional from some really tragic beginnings in real estate. She now teaches her process and is getting ready to release a book. Give Aarin some love and order her book.
Margot Wheeler – Realtor and Leader in the National Association of Realtors
In many ways, Margot led the way in the National Association of Realtors in leadership. She just recently passed away and will be deeply missed here in Washington state and beyond. Read more about her recent passing here >
Dave Jones – Founding Owner of Windermere Abode
Not only do we count Dave as a friend we are also constantly inspired by his work. In many ways he is Black excellence in real estate. Dave founded the first Black-owned Windermere office along with his wife Anne. Dave is an incredible speaker and someone who is constantly standing up for justice. Follow Dave here >
Jasmyne D. Jefferson – Owner Windermere Abode Lakewood
This powerhouse of a human is a leader in local Realtor circles and an owner of Windermere Abode Lakewood. She is a gift to our industry. Her office is one to watch out for in the coming years as she nurtures top of their class real estate brokers. Follow Jasmyne here >
Andrea Chatard – Second Generation Black Realtor and Black Excellence in Real Estate
There is a joke in real estate that if your parent is in the business you will also go into the business. But you rarely see this legacy with Black family brokers. Andrea comes from Black royalty here in Seattle. Her dad was the first Black plastic surgeon in the Northwest. She has long been a volunteer and member of one of the oldest Black Women's organizations The Links. And the best part is that we count Andrea as a close friend. Follow Andrea here >
Nikki Beauchamp – Agent of Change
Once again we get to count this Diva as a friend through our Inman folx. Nikki is a mover and a shaker in many of the leadership circles in our industry. She was just recently named by RisMedia as a 2022 Newsmaker. Cheers to you Diva!!! Follow Nikki here >
Mary Ashleigh Browning – Realtor and 30 Under 30 Winner at Coldwell Banker
Last October we were lucky enough to see Mary Ashleigh on the main stage at Coldwell Banker's GenBlue. She is someone who is up and coming in our industry. Her success is breathtaking to watch unfold. We are here to support and uplift this true Diva. Follow Mary Ashleigh here >
Bryan Greene – NAR Vice President Policy Advocacy
We have said this many times. Bryan Greene saved NAR from their racist past. Bryan was NAR's first Director of Fair Housing Policy. And he was in this role when the Newsday Long Island Divided Story broke. Basically, the Newsday story profiled a multitude of Realtors breaking Fair Housing law while in the process of doing their business. Bryan felt strongly that there was a way forward for the organization. He created programs and policies that have had long-reaching influence within the Realtor community. Read more about Bryan here >
Octavius "O" Smiley-Humphries – Realtor, Team Lead, and Leader in LGBTQ Real Estate Organizations
We have been following Octavius and his family for years now. Not only has he built a powerhouse of a real estate team but he is also seen as a leader in many LGBTQ real estate organizations. You are looking at the future of real estate leadership with this human. Follow Octavius here >
Irving D. Cham – Branch Vice President
Once again you need Black folx in leadership if you want to see more Black Realtors in this business. Irving is a powerhouse. He has so much energy and commitment to succeed that most people can't keep up with him. We met Irving this last Fall at Coldwell Banker's GenBlue conference and it was Diva love at first sight. We are here for Irving's success. Follow Irving here >
Jerry Isham – Broker Owner Movement Realty
The only way we will see more representation of leaders in our industry is when there are more Black owners of real estate companies. Mr. Ishman is creating a path for homeownership and thereby creating generational wealth for many. Follow Jerry here >
Donnie Jones – Realtor on Both Coasts
Last Fall we met Donnie at Coldwell Banker's GenBlue conference. He is absolutely amazing and such a powerhouse of a broker. We love watching his career grow. And the best part he is genuinely one of the kindest and most humble brokers we have met in a really long time. Follow Donnie here >
Candy Miles Croker – DC/Virginia Realtor and Speaker
Our team has really enjoyed watching Candy's success. She is an incredible speaker. And it wasn't until we went to her bio that we realized just how extensively she has been interviewed and quoted. Per her bio – "Candy was featured in the "Coaches Corner" column in the bimonthly Greater Capital Area Association of Realtors magazine for six years. In addition to being the guest on numerous podcasts, Candy has been quoted in Forbes, US News and World Report, Realtor Magazine, and numerous other publications. She has also been a speaker at the Inman News conference in both New York City and San Francisco, attended by more than 3,000 people in the industry." Follow Candy here >
Dr. Lee Davenport – Realtor and Educator
Frankly, we were shocked to learn that Dr. Davenport was not being asked to speak on any of the major stages. We found her through a google search for Fair Housing educators and stumbled upon her YouTube channel. Check out Dr. Lee Davenport's YouTube channel and be inspired >
Candice Payne – Real Estate Investor and Entrepreneur
"I buy buildings not bags." is Candice's tagline on Instagram. In this industry, we do not recognize the greatness of real estate investors. And it goes without saying that we rarely acknowledge Black investors in real estate. This powerhouse of a human is a serial entrepreneur and is in control of her destiny. We need more stories about people like Candice in our lives. Follow Candice here >
Vickie Lobo – Founder of Knock Knock Angels and a Salesperson with Einstein Realty
We need more people like Vickie in our world. This realtor founded Knock Knock Angels which is an organization that helps to decorate and furnish a person in needs home. The National Association of Realtors acknowledged this great work a few years ago. We are inspired by Vickie and everything she does. Follow Vickie here >
Chris Perry – DC and Maryland Realtor and Educator
This industry is filled with top-producing brokers who do not ever try to lift the person up next to them to create similar success for their cohorts. Chris is the exact opposite. He is so generous with his time and creates a steady stream of content to help other people achieve his level of success. Follow Chris here >
More Real Estate professionals who exemplify Black Excellence in Real Estate will be added to this list. Let us know if we missed someone in the comments.
---
Thank You For Celebrating Black History Month with Black Excellence in Real Estate With Team Diva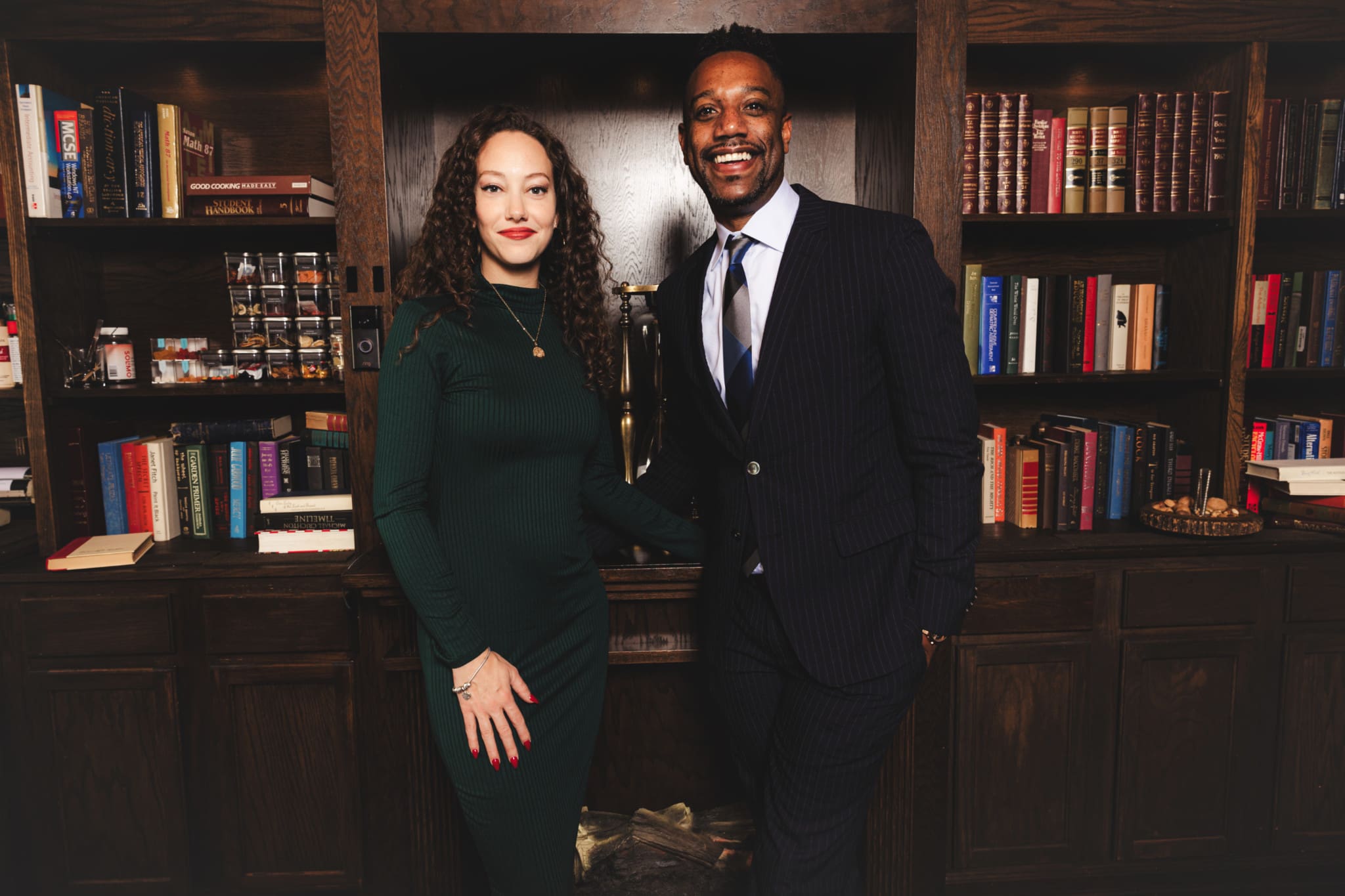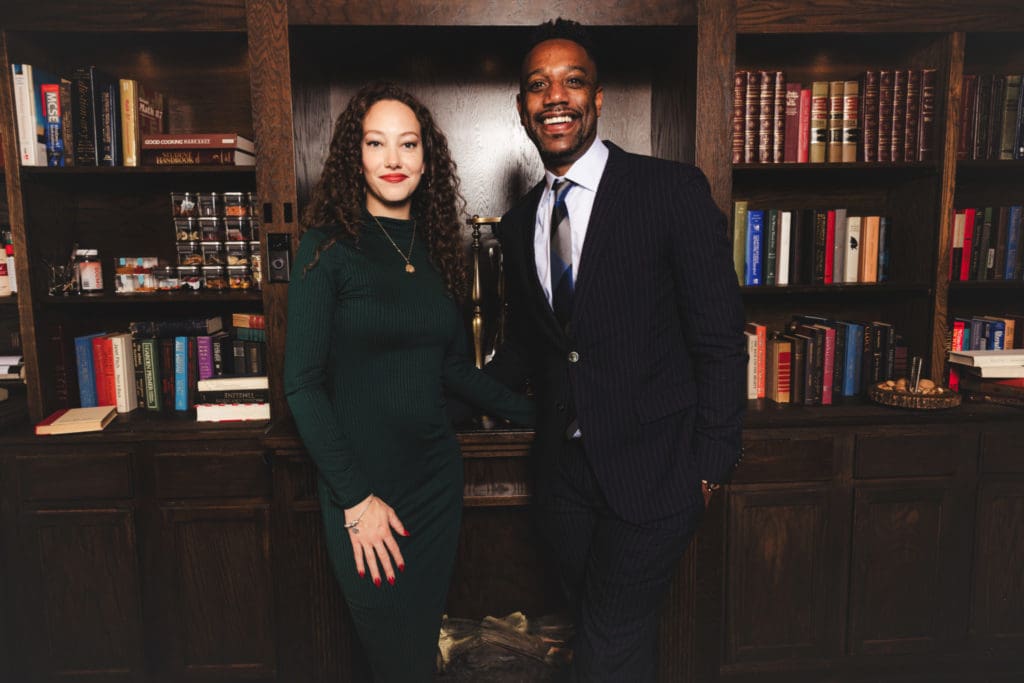 Thank you for celebrating a few of the many real estate professionals who exemplify Black Excellence in our industry. We hope this list continues to grow. And more importantly, we hope it inspires a few of the larger media organizations in our industry to create a similar list.
We are here to help. Our team understands that this process can take a year or two. And we are more than willing to give you a personalized plan to get the ball rolling. Feel free to contact us directly at thediva@teamedivarealestate.com or call/text 206-271-0264.