Another Five Star Yelp Review from Diva Dweller Noel. Team Diva so appreciates all of our clients and referring friends who trust us to do our work. Noel is one of our early fans and one of the few people who reviewed us on Yelp way back in 2010. Team Diva is one of the highest-rated real estate agents and teams in Seattle because of Noel's foundational review.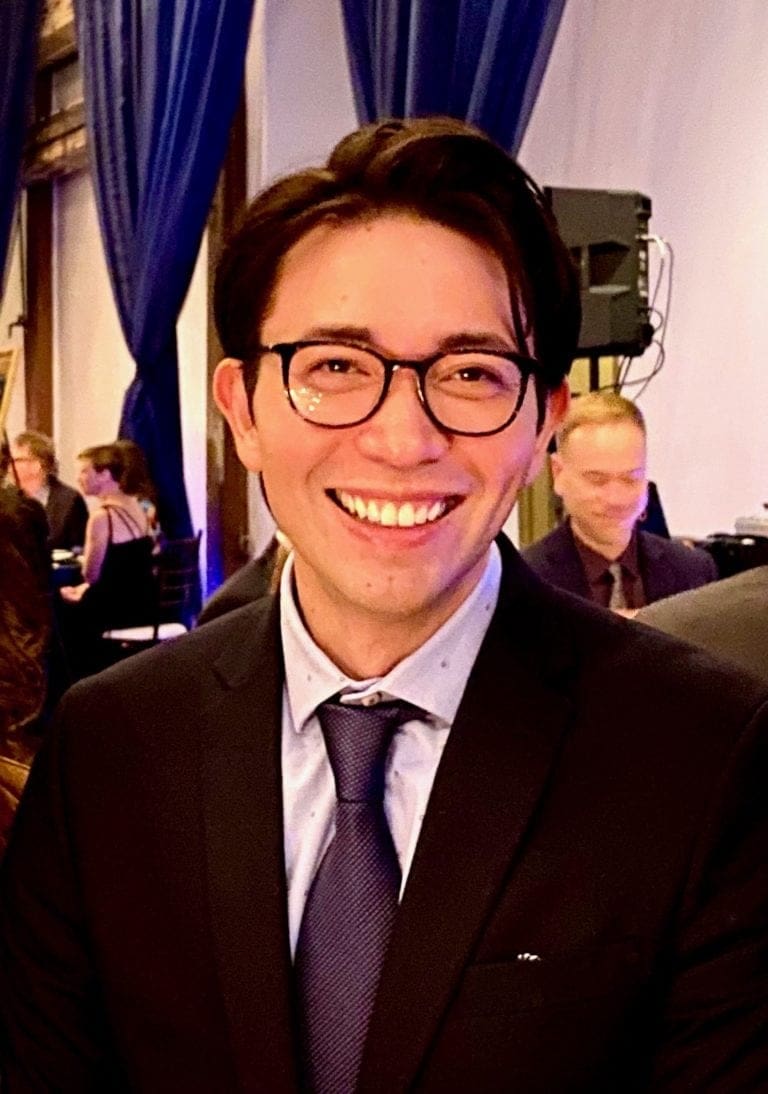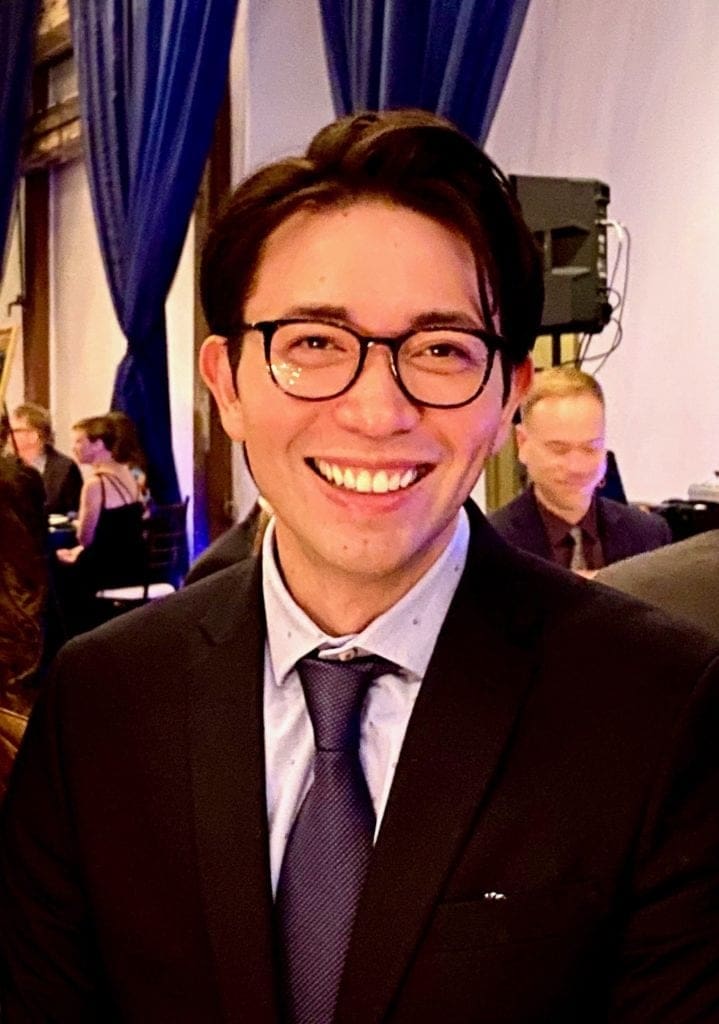 Check out his entire review directly on Yelp! here >
---
Noel's Five Star Yelp Review
Read Noel G.'s review of Team Diva Real Estate – Coldwell Banker BAIN on Yelp
FIRST RATE.
This duo of realtors has proven their commitment to serving up a stunning level of personal service. Having worked with them for several years I've witnessed their sharp sense of the market zeitgeist, empathy with clients, first-rate marketing, and passion for a good deal. I would recommend them for anyone looking to buy or sell a home and at any price point.
Since the housing market went tits up the Divas have not only stayed in business but seem to thrive in the tough business environment. I think because of the strain their intuitive sensing of what's happening in the Seattle housing market has kept them in business while other realtors have disappeared. They price accurately and can gauge home values quickly.
I love the connection they maintain with me, and when I get to see it, with other clients. They take all matters seriously and I knew they were on my side through every step.
Their marketing is amazing! So much more clever and original looking than all the other BORING and STODGY real estate agents' aborted creations floating around. If you want your house sold you need Team Diva on your side! Their style is unique, professional, and can change dynamically to compliment the home. Â It's also all that professional photography they use.
If "garden variety" is your thing then choose someone else, but beware.
Ultimately though, it's their passion that shines and it's what wins. I've recommended Team Diva to everyone I know who is interested in their current home or the home of their future.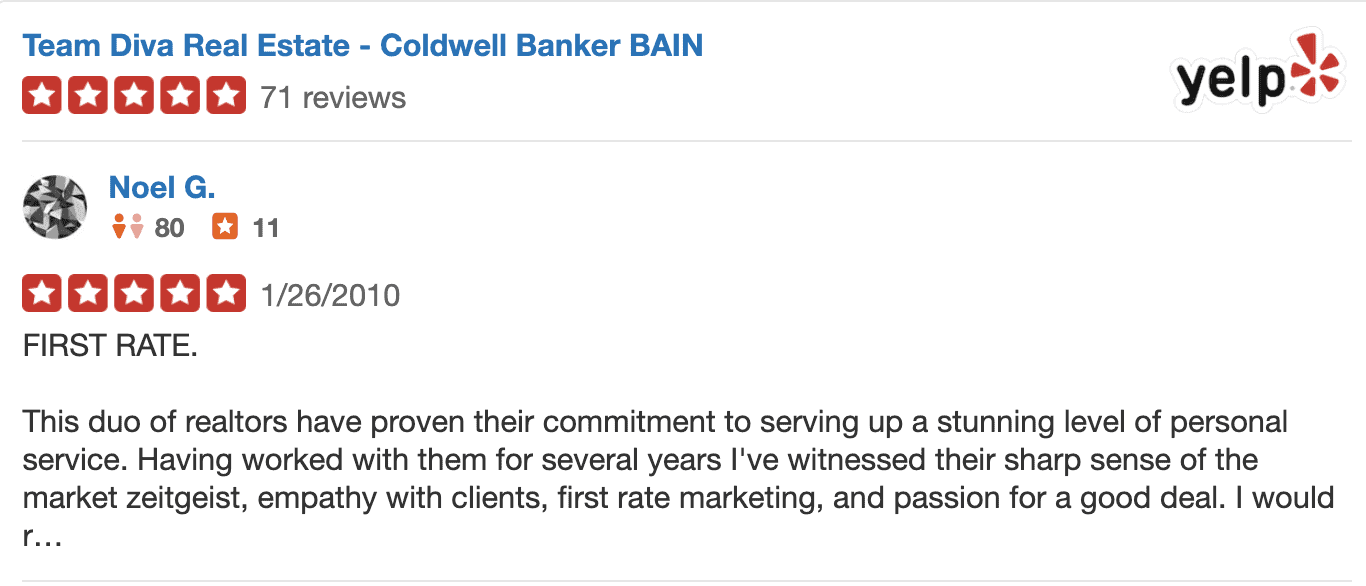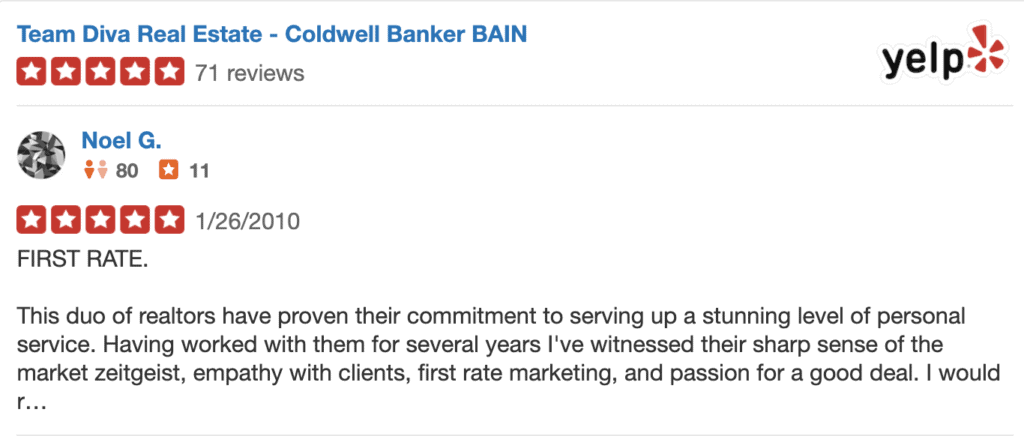 Read all of our reviews on Yelp!»
---
Foundational Yelp Reviews from People Like Noel Helped to Propel Team Diva to be a Top Producer in the Seattle Area
Thank you, Noel, for your Yelp Review way back in 2010. Your review is one of the reasons we were are one of the top-rated real estate agents and teams in Seattle. Your foundational review has allowed us to be named as a Top LGBTQ Real Estate Team by NAGLREP and reach Top 50 Team Producer in Washington State. And big thanks to everyone who leaves us a review on Yelp and Google. You are what makes us great!