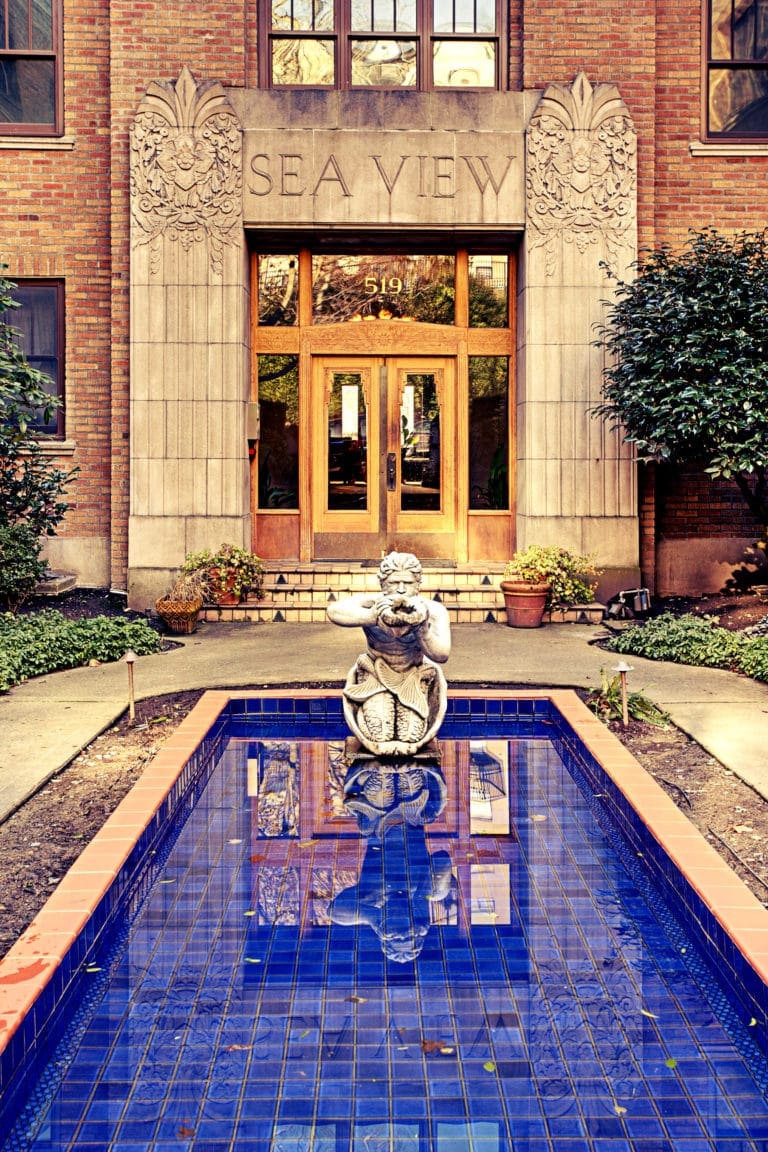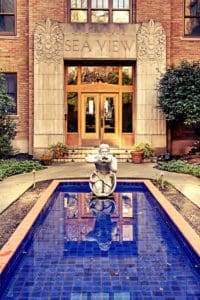 Discover the joys of urban living in this sweet Lower Queen Anne Art Deco studio. This home is small but minimized living saves resources and gives you the complete urban experience. Imagine living with original vintage details coupled with everything that Lower Queen Anne's walkable urban neighborhood has to offer. Get rid of that car. Walk to the farmers market. Meet your friends at the ballet and still have money in the bank. All because you chose to take the urban lifestyle to heart by living in the Seaview!
Home Details: Original period details such as ziggaurat arches, coved ceilings and refurbished fixtures abound throughout the condo. Home also features hardwood floors, new wood insulated windows, remodeled kitchen, renovated bathroom and walk-in closets. The condo building captures that original urban dwelling feeling with splashes of original details like the light fixtures, Neptune fountain and other details that are simply enchanting to experience. The home owners association is very active. Recently they renovated the building with a new roof, brick work and are reviewing the declarations to maintain the value for the community. Out your door enjoy the beauty of Kinnear Park all year long and the amazing access to fabulous dining, night life, theater, shopping and more!
More Details: Check out all of the photos and home details at the Diva Dwelling-Seaview section>
Zipcar at Second and Mercer: Sell that car and walk to Zip Car cause now you are living at the Seaview!
Open House: This Sunday, March 25, 2012 | 12:00 -2:30 PM