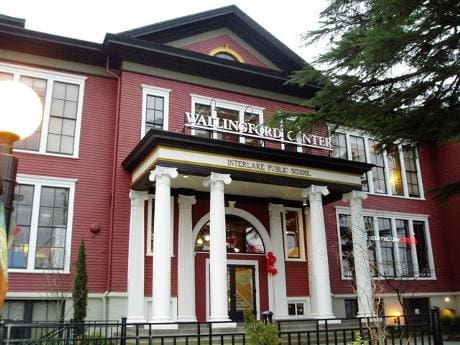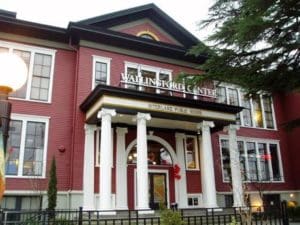 Shops, restaurants, parks, and gorgeous Craftsman homes – what is not to love about Wallingford?!? Conveniently situated just north of the ship canal, near Greenlake, Woodland Park Zoo and the University of Washington, Wallingford has consistently been voted as one of Seattle's top neighborhoods. Families find this area particularly desirable because of the renowned John Stanford International School (and did we mention the parks?).
Wallingford has been known for years as a creative and green hub of Seattle. Much of this is due to the work of Seattle Tilth (located in the Good Shepard Center), which has helped bring the eating local/ urban gardening movement to the forefront in Seattle. Discover a community filled with stunning gardens, friendly neighbors, quirky shops and world renowned restaurants.

Here are the Diva's Top Ten Picks for Wallingford:
1. Tilth – This yummy restaurant serves organic food, locally-sourced from area farmers. Try the Mini Duck Burgers, or sample one of their many vegetarian or vegan menu items.
2. Gasworks Park – Back in the day, Diva Kaz remembers playing on all the old machinery at Gasworks Park. The rolling lawn hill is the perfect place to meet friends for a picnic, or for flying kites in the marine breeze. Every Fourth of July, Gasworks hosts the city's fireworks display, attracting thousands of people to the park, or if you're lucky, viewing the show from a boat in Lake Union.
3. Dick's Drive-In – Who in Seattle hasn't had a late night burger at the famous Dick's Drive-In? Okay, so the Divas do have some vegan pals, but the rest of you know you have stumbled into Dick's after a late night out on the town. Wallingford is home to the original Dick's Drive-In, located on 45th St.
4. Guild 45th – Seattleites are known for their love of independent films. Just look at the popularity of our very own Seattle International Film Festival. Guild 45th, and other Landmark Theaters locations are host to this annual cinematic experience. But you can catch an indie film here throughout the year. Chances are you'll bump into one of the Divas. If you are luckly, we'll buy you popcorn.
5. Molly Moon's / Fainting Goat Gelato – Bring on the ice cream wars!!! Who can choose between these two scrumptious ice cream shops?!? And what a problem to have! Both places use locally sourced ingredients and hand make all of their ice cream. During the warmer months, you can usually spot the long lines of people waiting to get their yummy treat at either place.
6. Mighty-O Donuts – While we already have you on a sugar high, let us introduce you (if you haven't met already) to the wonderful creations locally made at Mighty-O. These organic cake donuts will satisfy your sweet tooth, but without the trans fats and cholesterol. Sounds like a win-win to us!
7. Wallingford Center – Located in the heart of Wallingford, the Wallingford Center has over 17 shops for you to wander through. Many of the shops offer organic, fair trade, sustainable and eco-friendly products, including apparel, crafts and home decor.
8. 509 Winery & Tasting Center – Anyone who knows us Divas, knows we like our wine. 509 Winery & Tasting Center offers Washington wines for your tasting pleasure. Stop by and check out a local artist during Fremont Art Walk, or reserve their space is for a private party.
9. The Essential Baking Company – We've never been one to let a carb pass us by! The Essential Baking Company is an organic bakery in Wallingford with a small cafe to stop off for a bite. Their menu features breakfast sandwiches and omelets, soups, salads, sandwiches, crepes and pizzas.  Wine and beer are also served, if you need that midday sip.
10. Bark in Style – You can't walk down the street in Wallingford without being sniffed by a pooch or ten. And where do all these pups go to stay looking smart? Bark in Style is the neighborhood dog groomer. Bring Fido by for a shampoo and blow dry before heading to his doggy play date at Greenlake.