One of the biggest joys I have experienced driving to Woodinville every week is checking out all of the barns on the drive. As a former country kid, I spent a ton of my summers playing in the hayloft and creating barn forts among my family's vintage cars parked in the barn. I have no doubt that the kids in Woodinville are probably having their own shenanigans in their various barns. The Woodinville barns are varied. Some for horses. Some for critters. Some for storage. And some for the sheer fun of having a barn. Now let's chat about our Woodinville Homestead's EPIC barn.
Diva Dwelling Woodinville Homestead Barn Details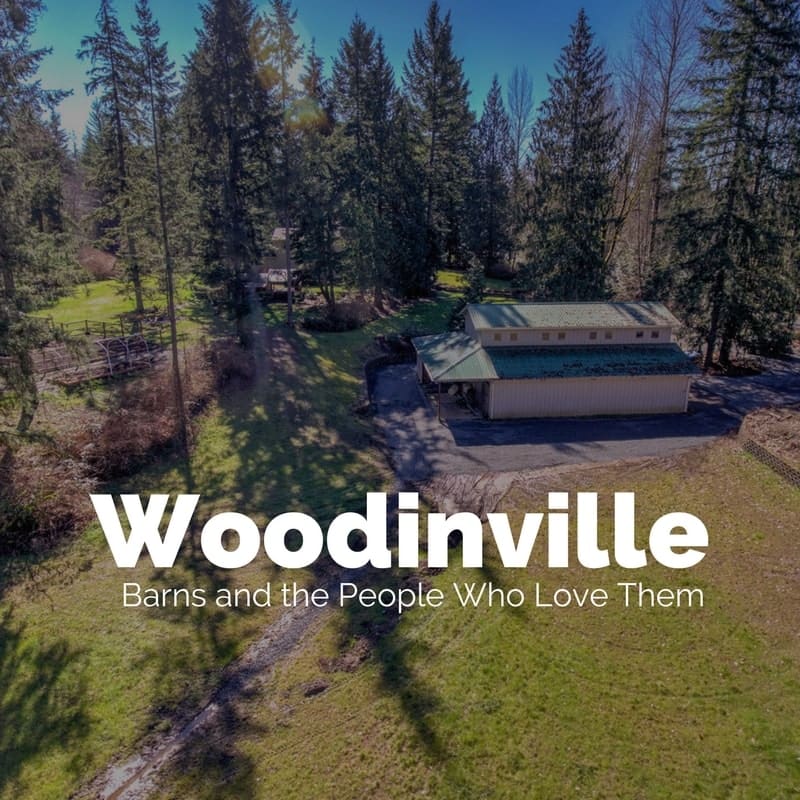 Every time we host an open house at our Woodinville Homestead the number one question we get is about the barn. This Woodinville Barn is simply scrumptious with storage, creative space, work from home opportunity, have horses, or just safely store all of your big boy and girl toys from prying eyes.
The Barn Details
2,200 SqFt

Complete with Bathroom, Loft, Entry Gate, and New Garage Doors

Hot Water Heater in Bathroom

Four Horse Stalls Easily Fit on Each Side of the Eye Beams

Potential Wash Rack Setup in the Shop

Cement Pad with Drain

Two Steel Eye Beams with an Overhead Crane System For Heavy Projects

Wood Burning Stove for Heating

Separate Power Meter & Panel

110, 220, 240, and 480 Voltage Possibilities in Shop

Covered Overhang with a Loft Offering Endless Possibilities

Convert Internal Loft into Office, Living Space, or Hay Loft

Two Roll Up Garage Doors and Two Double Barn Doors on Each End for RV or Trailer Pull-Through
Check Out the Flyer
Download the flyer Woodinville – BARN 18810 236th Ave NE to as a reference before venturing out to see the barn in person with your real estate broker or by calling the Divas directly.
More About Homesteading and Living the Sweet Life in Woodinville
The Sweet Life in Woodinville: Homesteading In Style Close to Seattle
Check out how to live the sweet life in our amazing Woodinville Homestead. Including growing your own veggies, the chicken palace, the ridiculously glorious kitchen, the spacious lofted Woodinville Barn, the amazing schools, and the simple fact that this area of Woodinville is way less expensive than Seattle or the south section of Woodinville. Your money goes farther for a far superior house and land.