So, you're getting married? Congrats! You need to spread the word and invite all of your friends with custom designed and printed invitations. Speaking of, wedding season is right around the corner. Surely, you've already received a slew of invitations. What to bring? The Divas recommend coordinating his and his accent pillows from our new favorite pop up design and print shop Cellar Door Mercantile!
A night on the town? Stand out with a unique and fetching Vixen or Narwhal tee-shirt. A touch of glitter makes the outfit.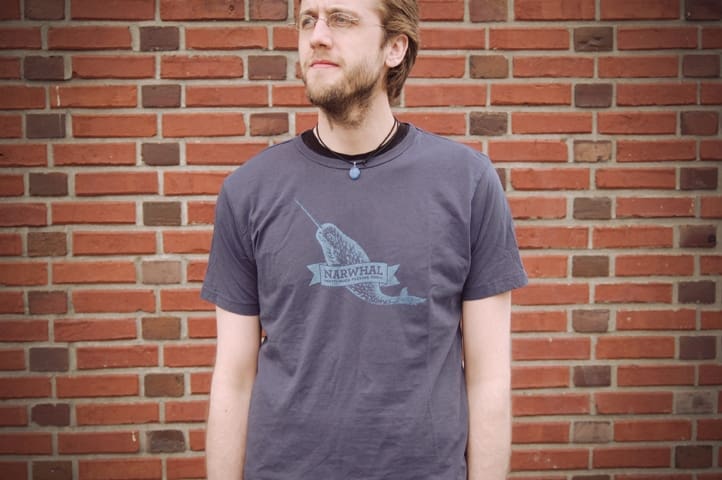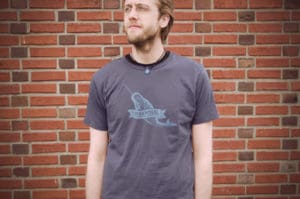 How are you going to dress up the bare walls of your new Diva Dwelling? Don't panic. A screen-printed poster will look fantastic.
Where are you going to turn for all these special and amazing items? Cellar Door Mercantile, of course!
Diva Dwellers and partners Justin Allan and Adam Spencer started Cellar Door Mercantile in 2011. With over twenty years design and art experience between them, they figured it was time to put their skills to work and go into business for themselves.
Justin and Adam decided to focus on their passions and skills; design and printing. Cellar Door Mercantile is a short-run screen-printing and design studio specializing in environmentally friendly printing techniques and materials.
Cellar Door Mercantile is a true partnership, driven by Adam's ingenious and keen artistic eye and Justin's quirky design sensibility. Justin can be found at the sewing machine while Adam is hard at work printing the latest design.
Thanks to a little ingenuity and creative organizing, the business HQ is located in their 650 square foot condo. An open and versatile layout allows them to print tee-shirts in the morning and host a smashing party in the evening. Guests are surprised to learn that the dinner table serves double duty as the main cutting table.
Look for Cellar Door Mercantile goods online at www.cellardoormercantile.com and at local flea and farmers markets. For the latest, follow the boys on twitter (@CellarDoorMerc) or www.facebook.com/cellardoormercantile.
Interested in small-scale custom design? The boys are happy to meet with you and discuss your project! Contact them at human@cellardoormercantile.com or 206-324-4790.