There are parties every weekend during Seattle Pride Month, but the main festivities start on Thursday of next week. If you want to go hard at some of the hottest, sweatiest, sexiest parties in town, check out Rocky's schedule for Pride weekend.
Thursday, June 21
Fierce Queen w/ guest judge AJA (RuPauls Drag Race/All Stars), Android Allure, Urethra Franklin, Hellen Tragedy
@ Neighbours Nightclub & Lounge, 8pm to 2am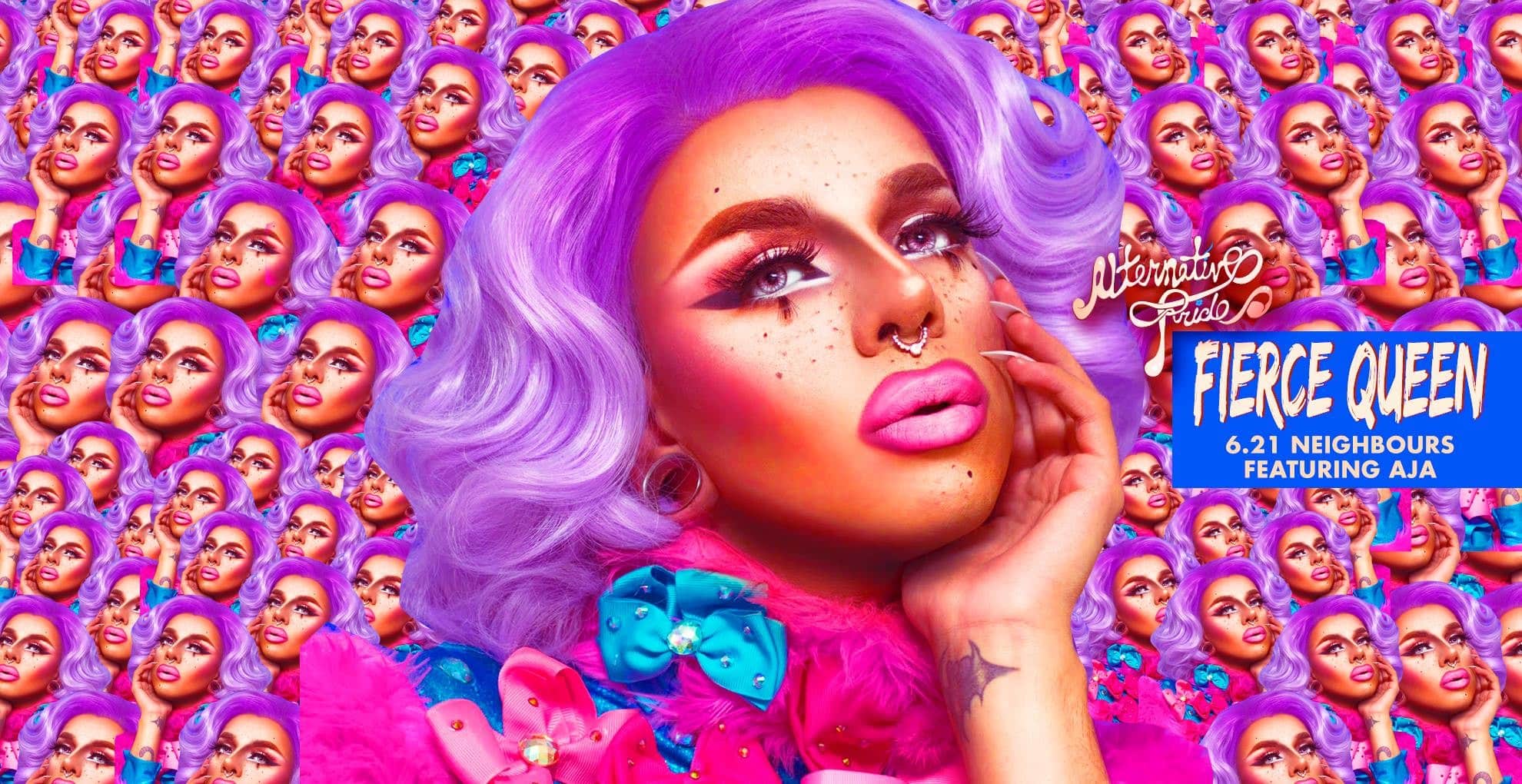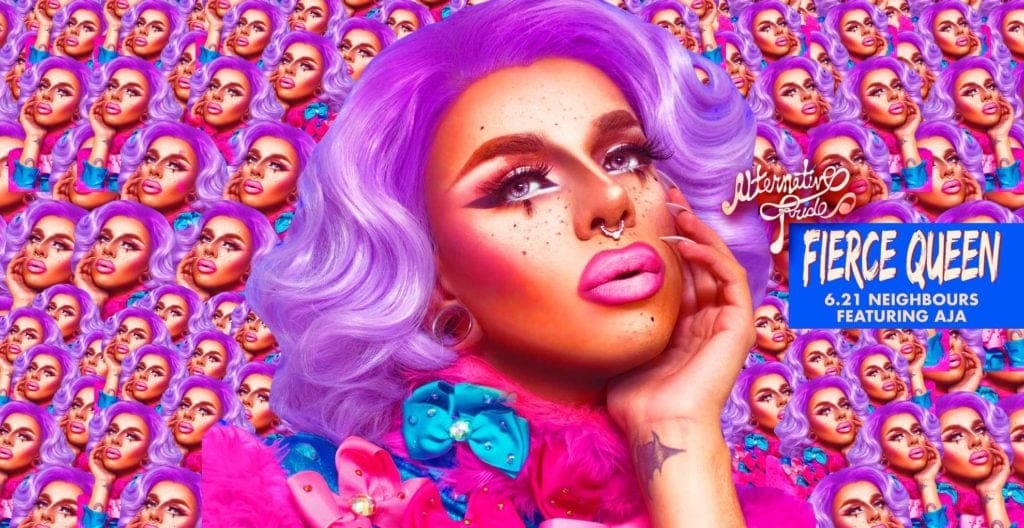 Peeps are still signing up to compete for the title of Fiercest Queen at this whacked out drag showcase and dance party. For those who want to kiki with Aja, get your VIP tickets for the meet & greet from 8pm to 10pm.  Get tix and more info online.
---
Friday, June 22
Nark Magazine Presents The Make Out Party Pride 2018 Edition
@ The Seattle Eagle, 9pm to 3am
Kevin Kauer of Nark Magazine and company are hosting an entire event series, Alternative Pride 2018, that encourages guests to get down and dirty. (They have four parties happening on Friday night alone.) His infamous Make-Out Parties feature a photo booth where guests get intimate in front of wild, custom backdrops with great lighting. No need to smile for this camera. Just get busy, while DJs Midnattssoula (Lithuania) and DJ ShmeeJay keep everyone else getting busy on the dancefloor.
Start Your Engines W/ Nacho Chapado
@ Foundation Nightclub, 10pm to 3pm
Foundation Nightclub puts on its gayest face for a sweaty Pride Weekend kickoff party, hosted by Verotica Events. DJ Nacho Chapado (Spain) and DJ Bret Law provide the beats that will get your blood pumping for the long weekend.
Backdoor Seattle Secret Warehouse Party
@ [It's a secret!], 11pm to 6am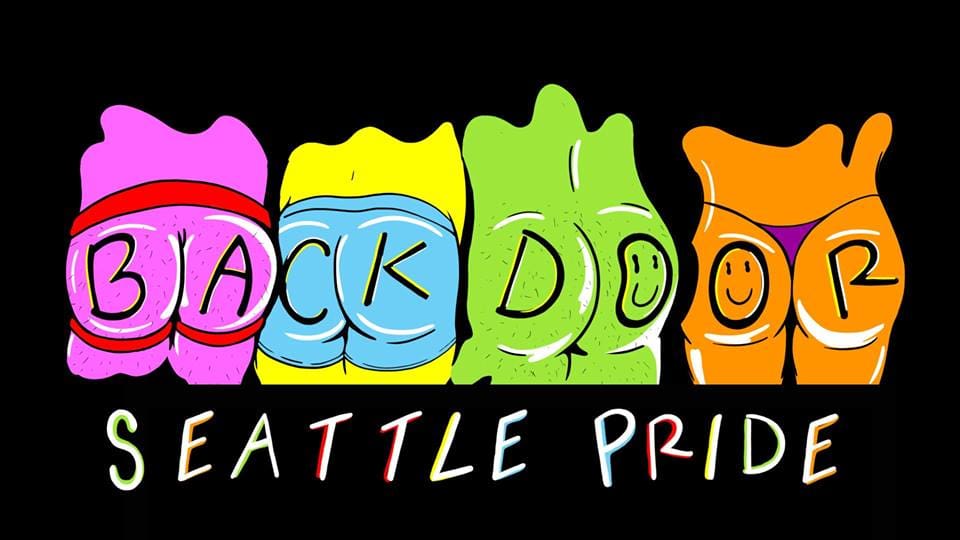 The location of Backdoor Seattle will be revealed the day-of by emails and direct messages to ticket holders, so those who want in should buy in advance. And if you want to start the weekend with a serious bang, you want in. Three rooms of music will have guests dancing into the wee hours. Featuring Lotus Disco (Vietnam/SF), Riff-Raff, AOS, Kristen Dalen, Kadeejah Streets, Matt Troy +and more.
This is another Alternative Pride event, so if you get a pass to the whole event series, you can just cruise in after your other parties. Get tickets online.
---
Saturday, June 23
Kingdom with DJ Guy Scheiman
@ Foundation Nightclub, 10pm to 3am
Back to Foundation for night 2 of the events hosted by Verotica. This one is all about aggressive beats to stir the beast within, with DJ Guy Scheiman (Tel Aviv) at the decks. See more on the Facebook event page.
Pride is For Everyone with Planet Euphorique
@ [More Secrets!], 9pm to ???
Another Alternative Pride secret party. Buy in advance to learn the location the day-of. We already know it has a great lineup: Planet Euphorique, Jimi Jaxon, Recess, Futurewife, Nark, Pavone, Drake and more.
Early Sunday Morning, June 24
Pride-Twirl Revival
@ Kremwerk, 3 am to 7 am
The party continues all night long, starting at 3am at Kremwerk. Hosted by Verotica Events with DJ Nick Bertossi, this is a revival of the Twirl after hours party, special for Pride 2018.
Sunday Night, June 24
Oasis T-Dance
@ Red Hook Brew Lab, 2pm to 10pm
This pop-up tea dance goes later than the traditional tea-dance (on a school night no less). Bring your dancing shews and have some cold brews while getting down with DJs Tony Armada and Erik Vilar.
Club 69 Pride Weekend Round Up
@ The Seattle Eagle, 8pm to 3am
The party doesn't stop, though by the 3am early Monday morning, most mere mortals will be ready to collapse. Dance it out one last time with at The Seattle Eagle and then get some well-deserved rest. You'll need plenty of sleep to recover for the next weekend's parties, right?
---
We've got more suggestions from our team. DonnaTella Howe offers her social calendar and tips on staying cool. Check out our other event posts and have a safe and Happy Pride, Seattle!
Happy Pride Weekend!