Tiny homes in Seattle are not only good for the environment, but are also an affordable option in many of our urban core neighborhoods. Contrary to popular belief, bigger isn't always better. More house means more cost and maintenance—more rooms to clean, repairs, land to maintain, spaces to fill with furniture, knick-knacks and (let's be honest) junk. Perhaps most significantly, larger homes mean larger spaces to heat and cool.
If there is only one or two of you, why do you need a 3000 sf house? If you love the idea of being in one of Seattle's urban walkable neighborhoods, but are not a townhouse or condo person, maybe it is time you considered one of many adorable tiny homes in Seattle.
New Regulations for Tiny Homes in Seattle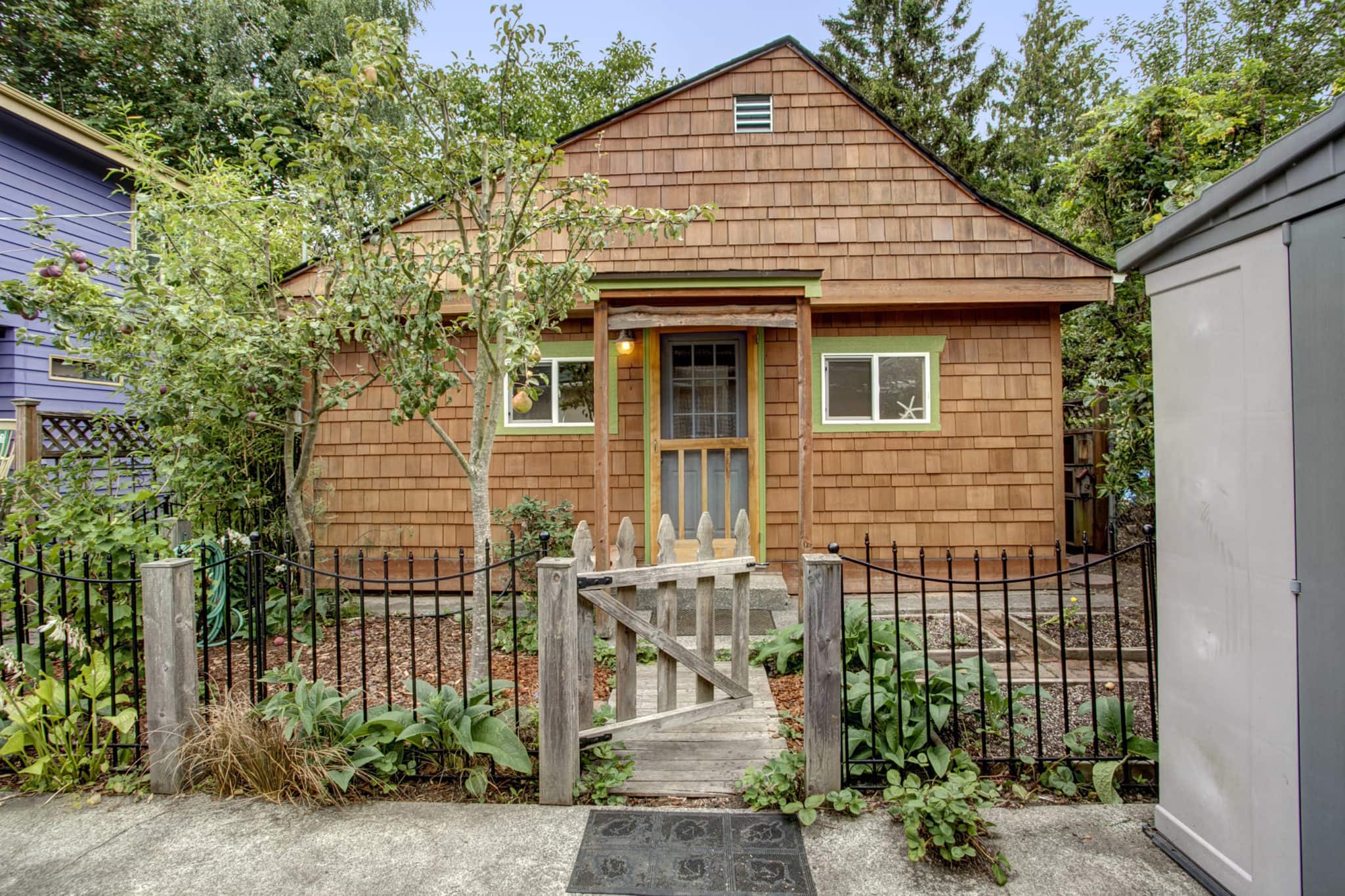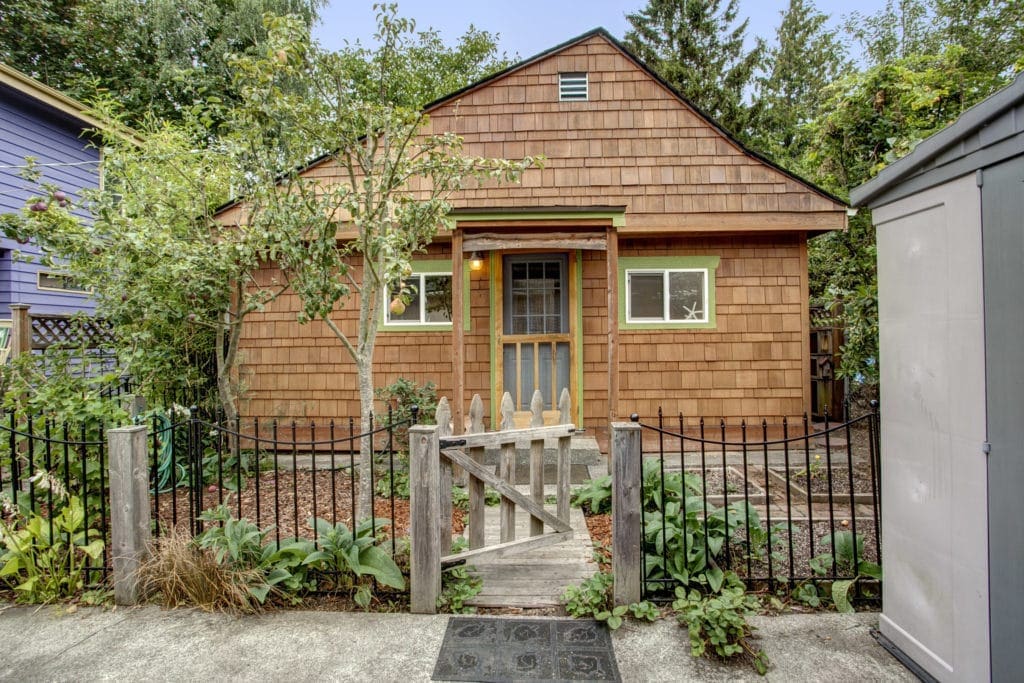 Tiny homes in Seattle still have a long road ahead before they become a significant portion of overall housing inventory. Seattle has been slow to move on infill housing and tiny homes regulations. We finally have infill housing regulations that allow certain lots to be divided into multiple housing units. The costs for hookups to the main city services are still super expensive, preventing a lot of developers from wading into this area of development.
Regardless, this is a really important first step toward creating affordability in transit-heavy neighborhoods. Last year, speaking at conferences and here on our blog, we dug deep on the subject of housing affordability. Building more tiny homes in Seattle was one of the key solutions we advanced, via backyard cottages or smaller homes on smaller lots. More below….
Real Talk About Housing in Seattle: Affordability, Diversity, and Backyard Cottages
Can Tiny Homes in Seattle Reduce Our Overall Environmental Footprint?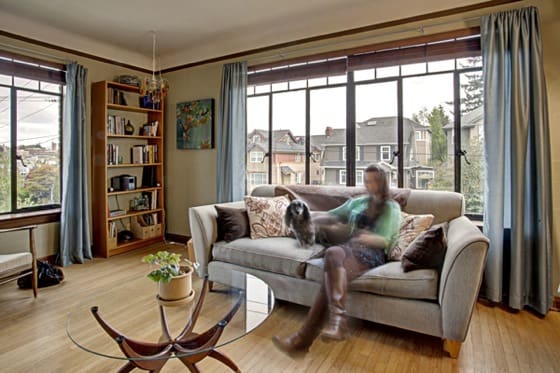 Yes! Like many of you we joined the walkout last month with our tween in support of environmental stewardship. But how can we do a better job to support our young people and their impact by climate change in every area of our lives?
Housing is our business, and anything we can do to support pro-environment housing initiatives is good for all of us. We did some research and YES… living in smaller spaces is good for the environment. Specifically, this is true if you buy an existing small home (think beach cottages or post-war boxes) and improve its energy-saving capacity.
There is a great article by Green Living that goes into detail about why living and owning a tiny home is good for the environment. They noted that tiny homes are good for the environment because they use fewer materials, less energy, a smaller footprint on the land, and lower life-cycle costs. Read through their entire article here after the jump. 
Story of One Tiny House in West Seattle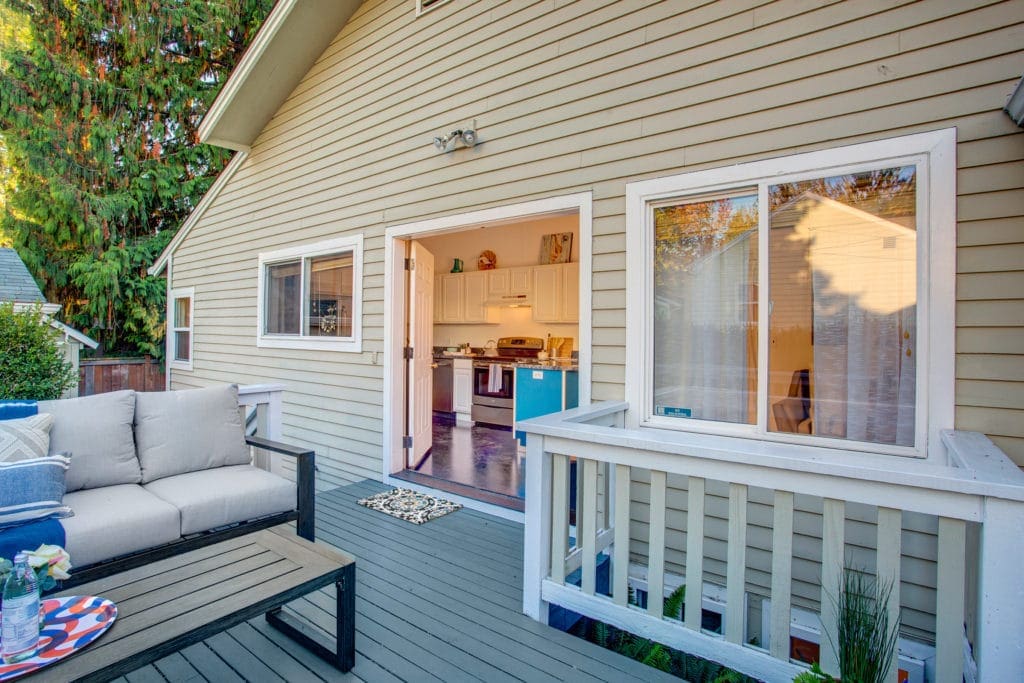 Our sellers bought this tiny home over a decade ago at the peak of the market in 2007 and successfully rode out the terrible recession in this cutie. This quaint 1920s beach home offered them everything that they needed: a spacious kitchen, a bright cozy living room, a well-sized en suite bedroom upstairs, and plenty of space to play around with downstairs. Plus, unlike a condo or a townhouse, there are no shared walls or outdoor spaces, and no HOA dues. Our adorable clients even joked that the side deck and yard provided them with enough privacy for "birthday suit" lounging.
With this tiny home, our clients were able to live in a killer, walkable location with all the convenience of a condo/townhouse: less space to maintain, affordable mortgage, lower energy costs. And they got it all without giving up their desire to have and enjoy a little land with some privacy. AND the low mortgage meant they could afford the home regardless of the general economic conditions, which meant stability during the recession. This stability continued even as the city became more unaffordable for many long-term renters.
We are Crushing On This Tiny Home in West Seattle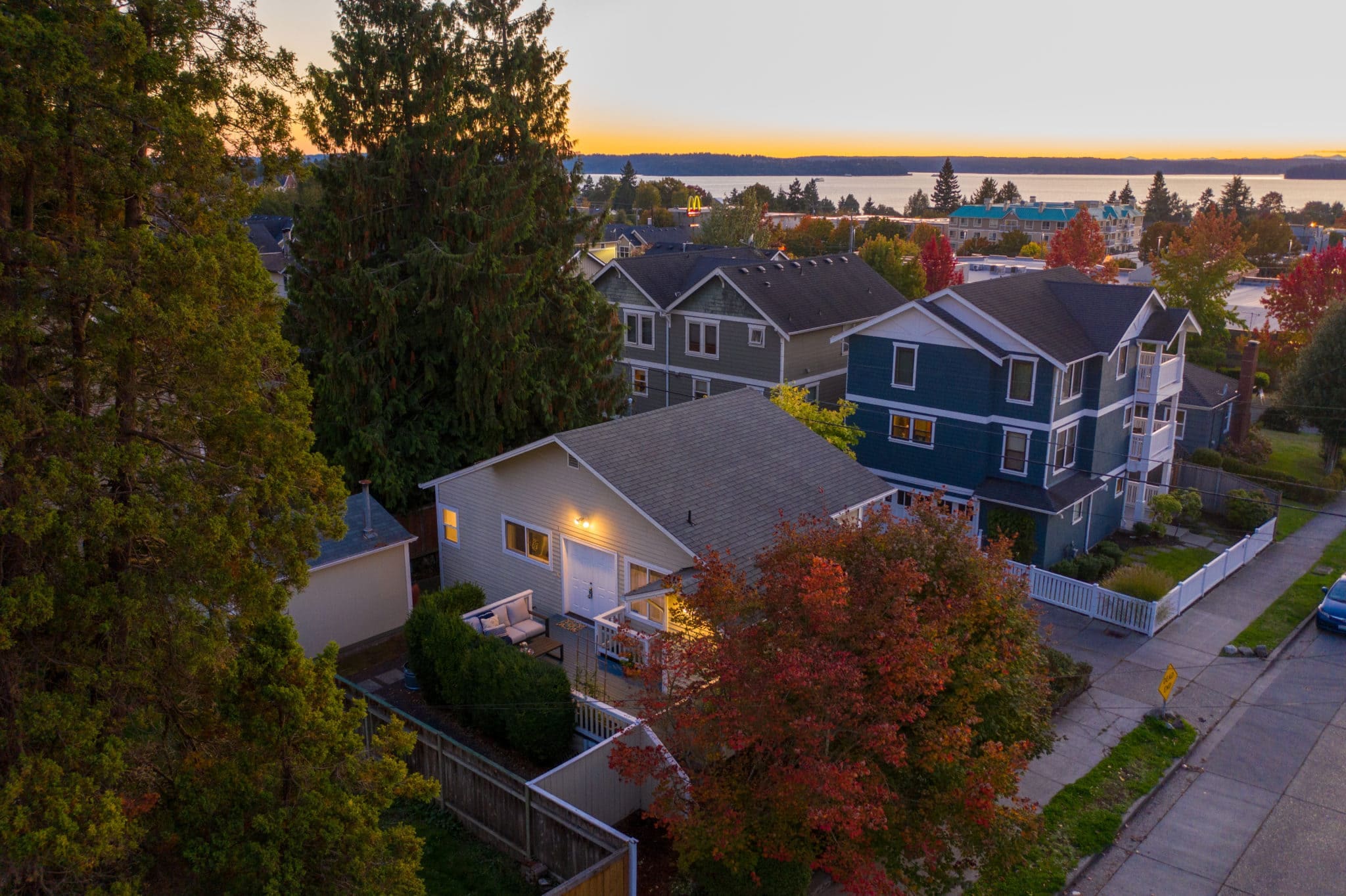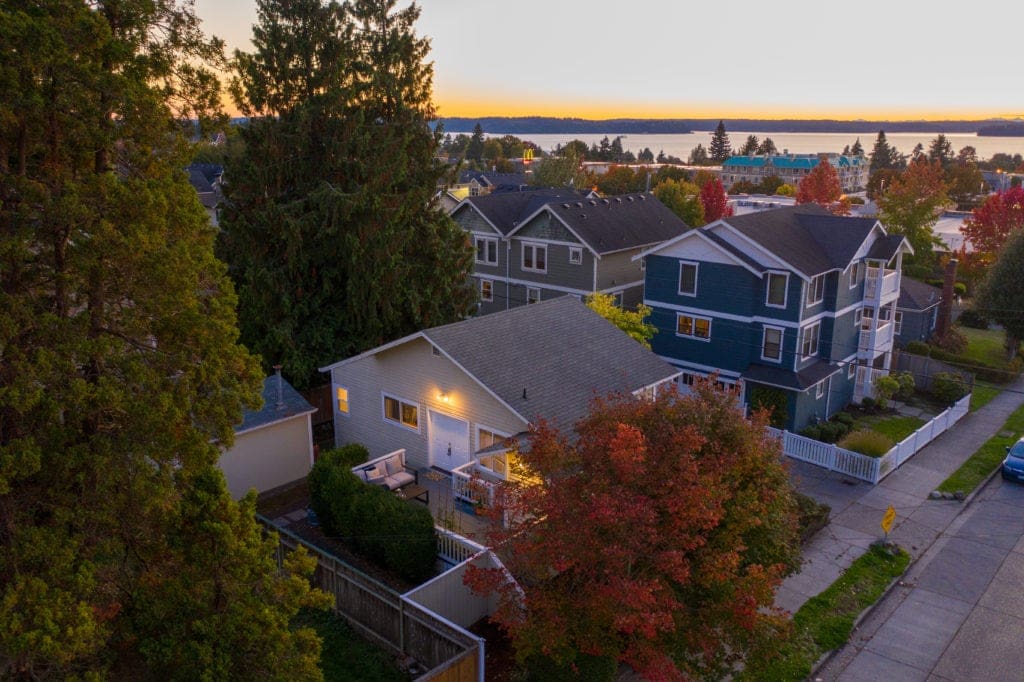 We are not going to deny that this Morgan Junction Beach Cottage is a little quirky and just plain… little. That's what we love about this home. The main spaces upstairs are a trifecta for easy living: a bedroom suite; a large, open kitchen; and bright living room. Thanks to the vaulted ceilings, there is an open, airy feel that can be hard to find even in homes with more square footage.
Hands down, one of this home's best features is the main living area's direct access to the spacious deck and secluded yard. Throw open those double front doors and have yourself a rockin' party. This deck is perfect for a sunny fall BBQ or soaking up morning sun with with a cup of coffee. Then there is the peaceful garden, already set up with containers to grow your own veggies and herbs.
There is also a "guest suite" downstairs that could easily be changed to an AirBnB opportunity. It's perfect for a budget-minded Tiny Home Buyer in Seattle looking to further offset costs.
Is It Time For You To Explore The Tiny Homes in Seattle?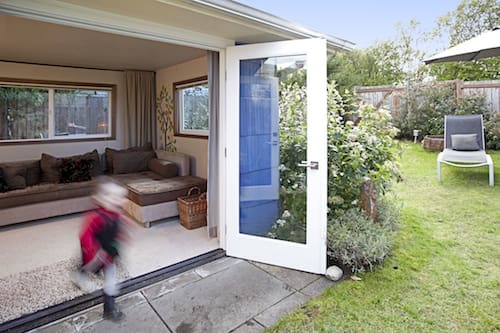 Tiny homes in Seattle are often considered as first time home buyer options. However, maybe you also have a desire to save money and energy in this era of global climate change. If both of these are priorities for you, then consider Tiny Home Living in Seattle. Come check out this adorable Morgan Junction Cottage, pop on over to our Buyer Page, and/or call/text Team Diva at 206-271-0264 to get your own Diva style homebuyer consultation.