Wow! This luxury Queen Anne Condo has been transformed by the amazing talent of our sellers. They came in, saw the view, and had a vision of what this home could be. Over the course of their tenure as owners, they brought that vision to reality.
A Tale of a Condo Reinvented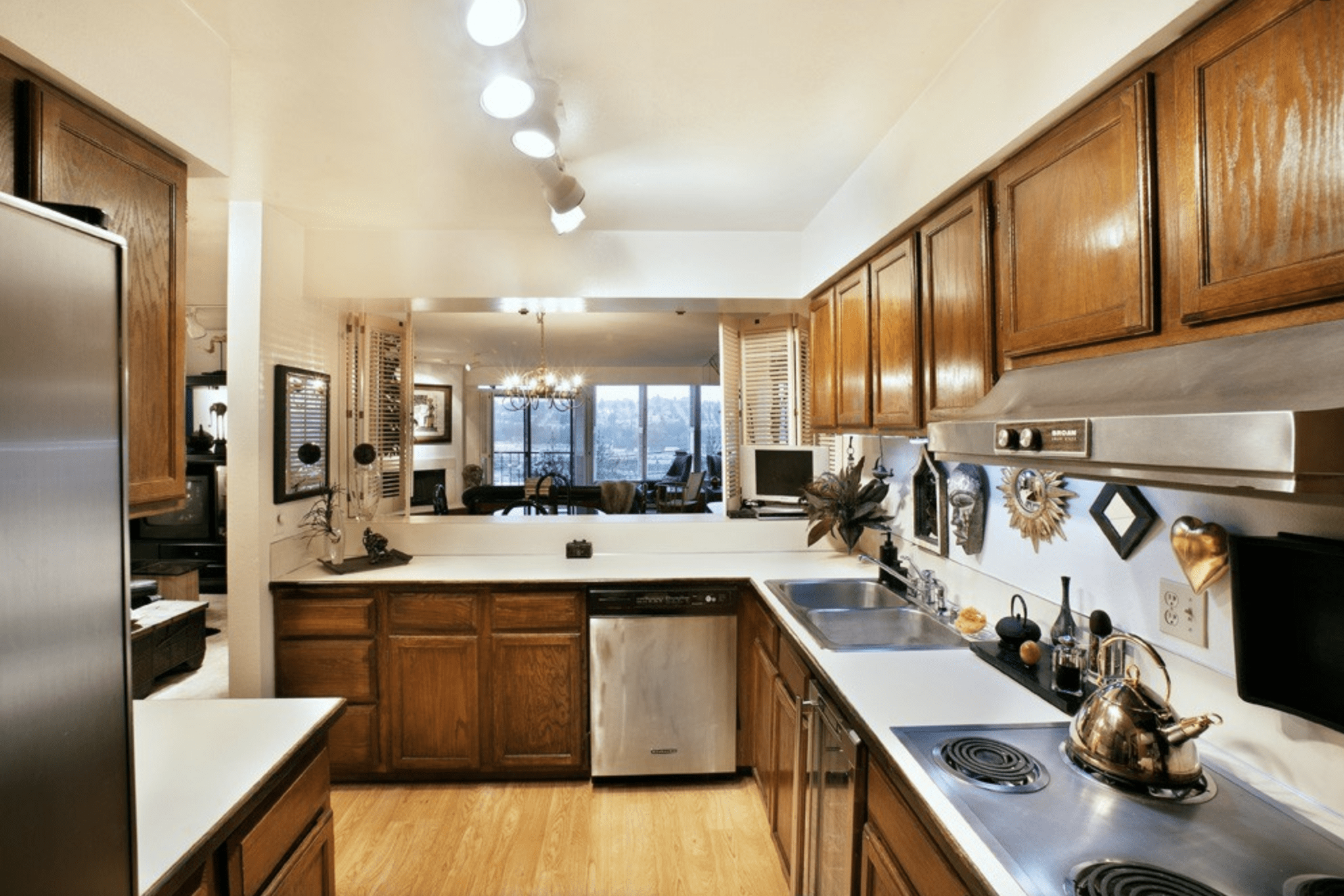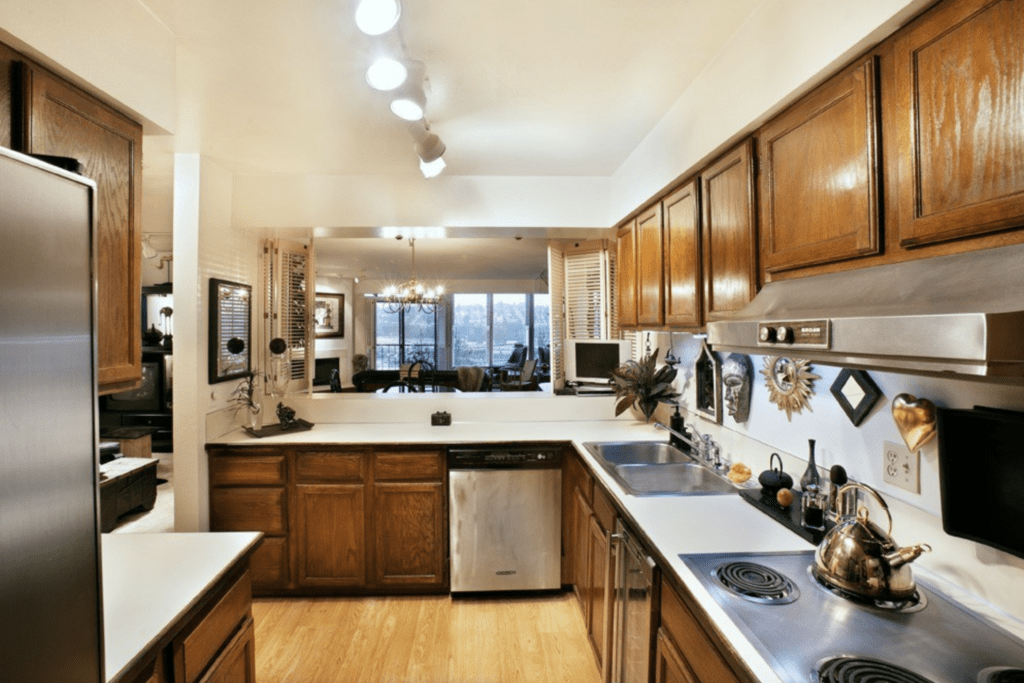 When I first sold this luxury Queen Anne condo to my clients, it was definitely far from "lux." It was dark and dated with ancient carpeting, 1970s kitchen cabinets, and way more walls than it has currently. Our Diva Dwellers moved in and created magic. They did not just remodel this home… they reinvented it from bottom to top: Walls were torn down; the entire kitchen was gutted and remade; real oak hardwood floors replaced the old carpeting; energy-efficient ductless heat/air-conditioning was installed and so much more.
To avoid writing a novel, I want to share with you the five features I love best about this reinvented luxury Queen Anne condo.
Every Luxury Condo Needs a Fabulous Kitchen
And this condo has one. Originally, the kitchen was more closed off from the main area of the home and banked on the back by the laundry room. This layout made it feel quite claustrophobic and dark, especially with those '70s cabinets.
Once some walls were down and new clean white cabinets were added, the whole vibe changed. These changes combined with the new granite countertops, stainless steel sink, under cabinet lighting, overhead can lighting, and a complete high-end stainless steel appliance package make this kitchen shine.
Then there is the crowning jewel of this kitchen overhaul: the six-burner gas Verona range/oven. If you didn't love to cook before, you will now.
The Luxury of Open Spaces
The new open design of this condo gives the space lightness and modernity that was missing when it was compartmentalized. This also makes this living space one of the best features of this luxury Queen Anne condo.
The one key detail that our Diva Dwellers did NOT change was the wall of mirrors. Retro as this design feature might seem, keeping the mirrors was genius. This mirrored wall gives the condo a feeling of expansiveness and allows you to appreciate the view from almost anywhere in the main living area. The addition of the dark oak floors, the gas fireplace, and the crown molding converts this space from mundane to marvelous.
This Luxury Queen Anne Condo Boudoir
If any space in this home says "glamour" it's the owner's suite. Complete with a walk-in closet and a spacious en suite bath, this room is fit for a queen. And we mean all kinds of queens!
The bathroom features a marble top double sink vanity, heated tile floors to keep your feet warm and cozy in the winter, and another original feature: the Jacuzzi tub, which is big enough to throw a dinner party. (Well, maybe just a dinner party for two but heck, does it need to be any bigger?) They also kept the mirrored wall in this bedroom as well, which makes this room seem opulent and sexy. Exactly what you want in a boudoir.
Seattle Sunsets on Your Private Deck
I'm all about this deck folks. It's roomy enough to dine, lounge and even have a small container garden. Also, it is incredibly private. Because this condo building sits so high off the street and on a slope, there are no other buildings to obstruct the view or intrude on your privacy. Here you have a 180-degree panorama of Elliot Bay and Magnolia Hill. Watch the cruise ships come and go on turn-around day, see birds soar through the valley, and enjoy the beautiful Seattle sunsets.
L is for Location!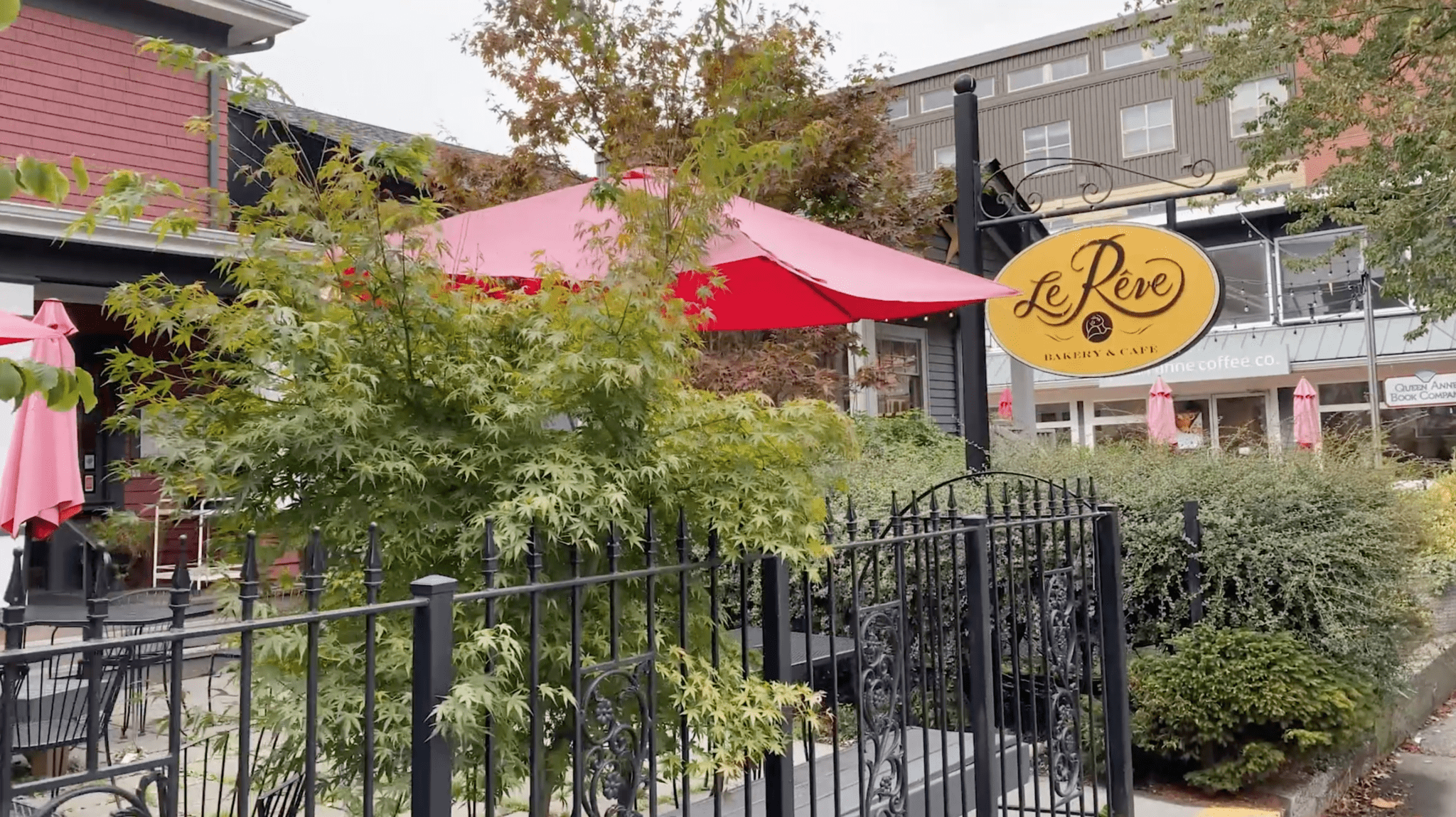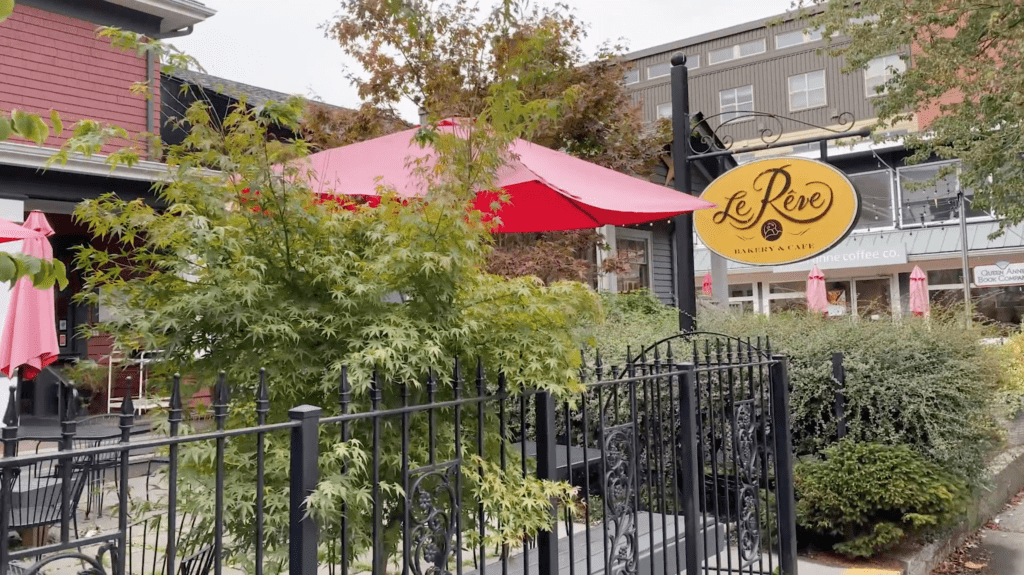 Tucked on the west side of Queen Anne Hill between Lower Queen Anne and Interbay, this location offers you an incredible sense of calm and serenity. Sitting on the deck and just experiencing the view is so peaceful. And then, when it's time to shop, get to work, meet a friend for coffee or see some arty theatre, you are truly only minutes away.
Whole Foods, Macrina Bakery, Seattle Center – all of this is either a short walk or a short drive from this home. It's also easy as pie to get to Ballard and Downtown, and to I-5 or 99 for longer trips. There easy access to transit as well if you prefer to leave the car in your covered 2 car tandem parking space.
Now You've Read the Blog – Come Take A Tour
Come see all the AMAZING things we love about this Luxury Queen Anne condo in person. Get a tour with a Diva at one of the Open Houses this weekend from 12-3 PM Saturday and Sunday. Or feel free to contact us to schedule another time that works for you. We are happy to show you around. And maybe even share a glass of bubbly with you on the deck if you have the time!