The network of small business support in Seattle is growing, with diverse opportunities. Naturally, there is no way these grants and support systems will make up for total lost revenue, but they may help small business weather the storm.
It's going to be a tough few months ahead. Here at Team Diva, we're still doing what we can to support local artists and small business in Seattle, and home-school a teenager. More than ever, we need to dig deep, show up as best we can, and serve our community.
Here are some resources that offer small business support in Seattle. These grants vary in scale and qualifications, so even if you do not qualify, help spread the word to others who might.
Seattle Small Business Support: Grants and More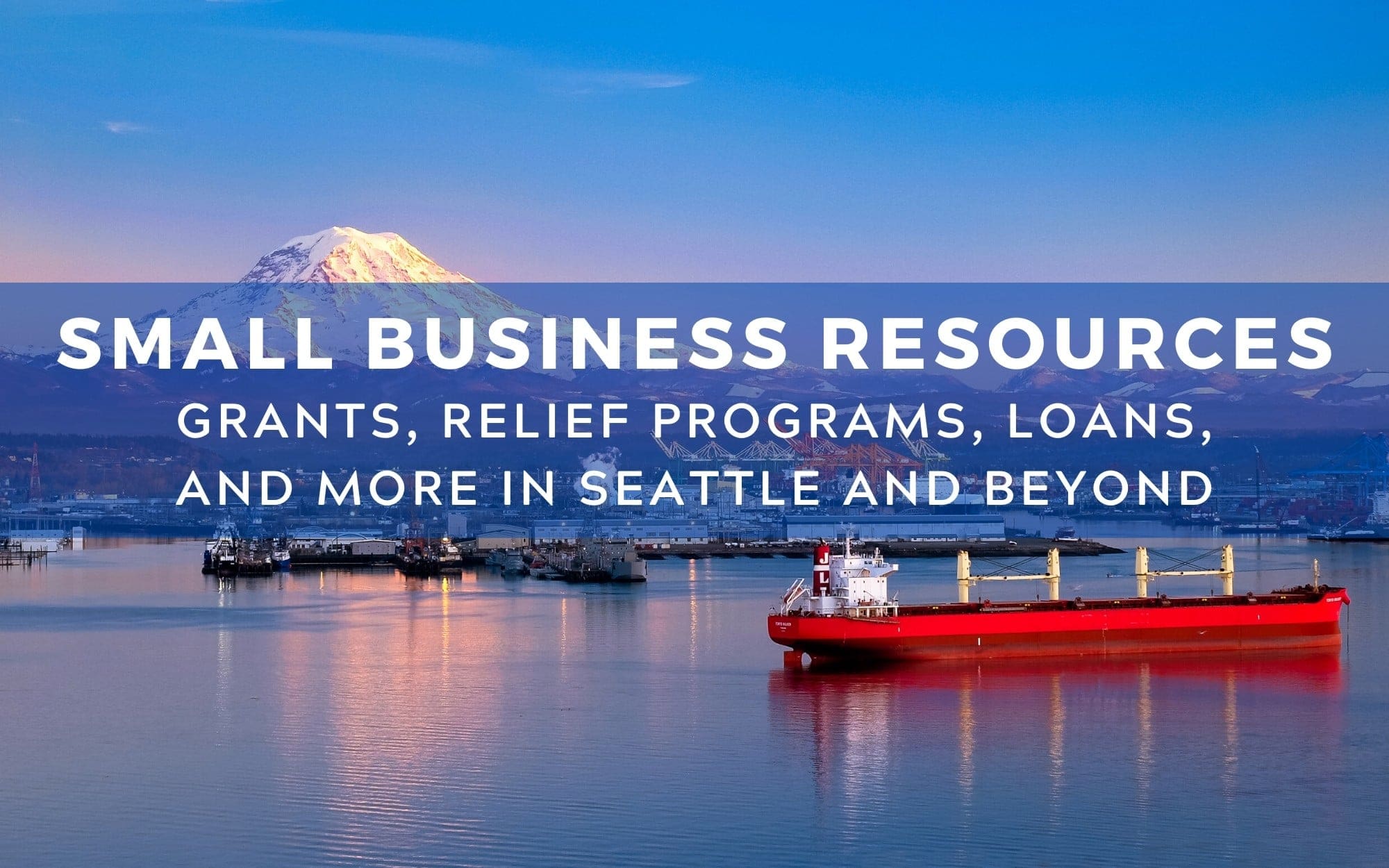 City of Seattle Business Stabilization Fund
The City of Seattle has launched its Small Business Stabilization fund for physical establishments within Seattle with 5 or fewer employees. Individual grants are for up to $10k. The deadline is tomorrow, March 25.
SLU Small Business Support from Amazon
Bezos doesn't want urban blight around his Amazon HQ. Hence, Amazon is creating a $5 million Neighborhood Small Business Relief Fund for businesses specifically in South Lake Union and the regrade area. Apply at smallbusinessrelieffund.com if your brick-and-mortar is in the neighborhood.
The SCID Small Business Relief Fund
These grants are restricted to businesses in the International District. Sadly, racial prejudice has left the communities there in especially dire circumstances. If you have the means to donate, please consider chipping in. If not, at least consider ordering some take out from businesses there.
The Seattle Hospitality Fund
The Seattle Hospitality Fund is organized by two intrepid locals. It is offering assistance for local hospitality workers. If you are in good stead financially, you can consider donating. (PS: Related to hospitality, nationally, the USBG has emergency bartender assistance.)
Facebook's Small Business Grants
This is an international program, so competition may be fierce when it launches. Facebook is allocating $100 million in cash grants and ad credits. There will be 30,000 recipients spread out over the 30 countries where Facebook operates. The official program has not yet launched, so stay tuned.
---
Seattle Small Business Support: Informational Resources
For general advice, the WA State Department of Financial Institutions has a resource page set up for anyone having trouble paying credit cards, rent, etc. The Small Business Administration  offers Economic Injury Disaster Loans (EIDL) and other financial resources, as well guidance to find assistance in completing loan applications.
For nonprofits, the Seattle Foundation's COVID-19 Response Fund is an excellent place to apply for financial assistance if you meet the requirements. The King County Equity and Social Justice Fund is another.
---
Seattle has been the epicenter of the Coronavirus crisis, and we can't know when it will be over. In all of this uncertainty, we are so grateful to work in such an amazing community.
We love you, Divaland, and we thank you for your business and friendship over the years.
Whether you are looking for small business support or looking for ways to contribute, we hope this list is helpful. Hop over to our list of small businesses we love and want to support during this crisis, and also to our resources for supporting the arts in Seattle.