Rather than doing a long chronological list of cultural events around Seattle this fall. We thought we'd give all of you in Divaland an array in multiple categories. (We list our picks in each category chronologically, though.)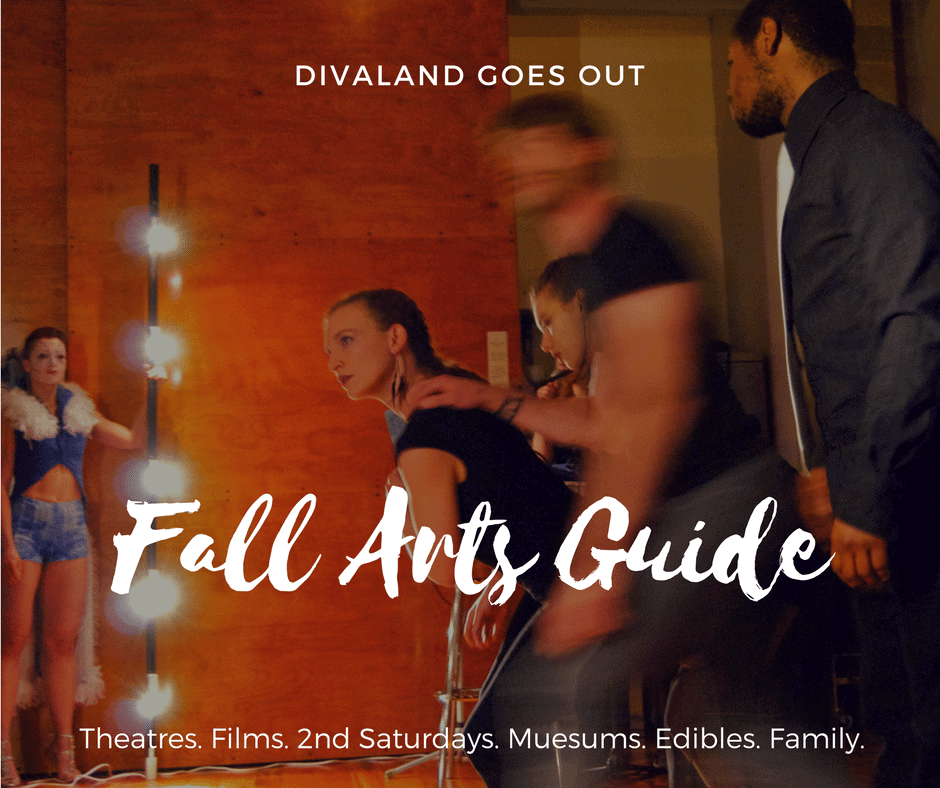 Theatre on Edge for those who want performances with a real bite
Diverse Film Festivals for the cinephiles
Second Saturday Shenanigans, because this night, in particular, is a magnet for cool monthly events
Notable Museum Exhibitions at the local institutions
Edible Celebrations for the gastronomes
and Family Friendly Fare for the little divas (and big divas, too!)
Without further ado, here are some of our top picks for Seattle's arts and culture scene this fall.
---
Theatre on Edge
Two of these three productions are rather like plays within plays, reflecting an oppressive reality. Two of these plays feature sass and burlesque. And two of them deal with monsters. Although in one they are slightly more cuddly. Altogether, though, they couldn't be more different.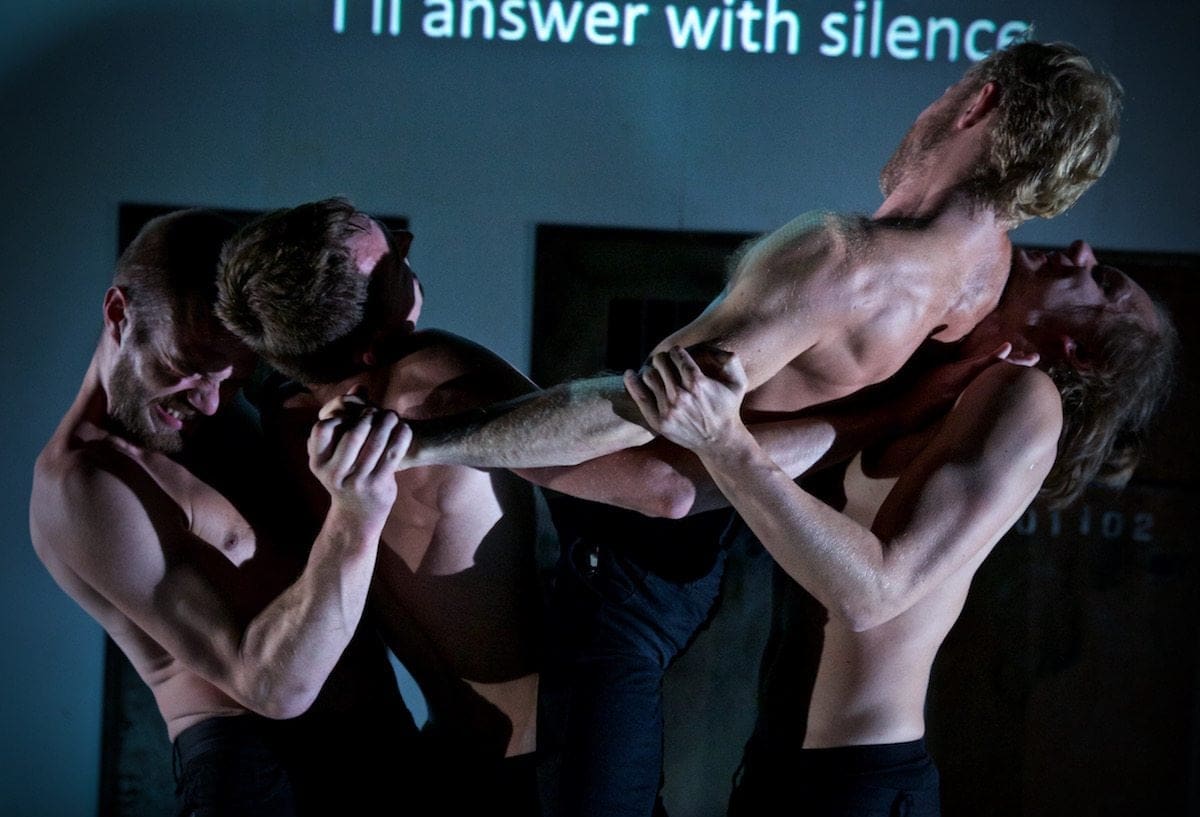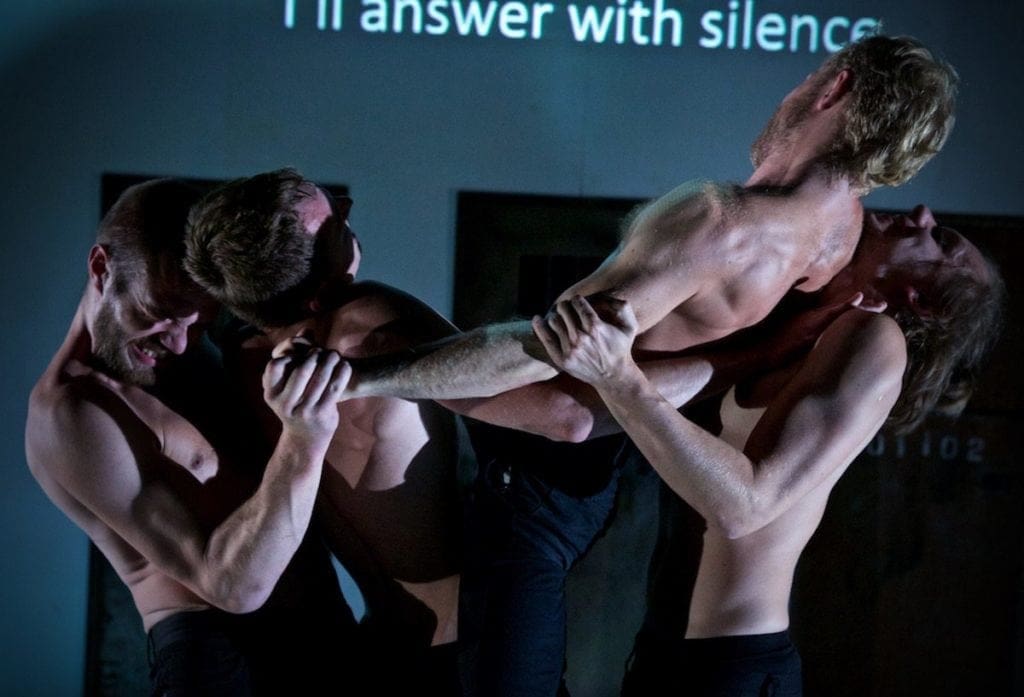 Belarus Free Theatre presents Burning Doors at On the Boards
Called "scorching…uncompromising…urgent" by critics following its London debut, Burning Doors is a piece for our times, making its West Coast debut at On the Boards.
Belarus Free Theatre combines forces with Pussy Riot's Maria Alyokhina in her stage debut to tell the stories of three dissident artists and to examine how art persists under oppression. As governments clamp down and walls go up, this blazing production confronts today's most urgent issues in a searing performance that blends sensuous theatricality and vigorous physicality. We see how artists living under dictatorship illuminate the knife-edge of complacency in democratic societies, reminding us of the true cost of freedom and the dangers of inertia. 
September 28 – October 1 at On the Boards. Buy tickets online.
Beware the Terror of Gaylord Manor (with BenDeLaCreme!) at ACT Theatre
This witch's brew combines comedy, dance, cabaret, and burlesque. All mixed up by some of our favorite local performers. Its stars drag luminary Ben DeLaCreme as an unwitting ingenue, who finds herself stuck in a mysterious mansion with a pair of paranormal researchers. The eponymous proprietor of the estate, Baron Gaylord, is played by none other than Major Scales (Richard Andriessen). Who is also known as one-half of The Vaudevillians (with Jinkx Monsoon, of course). What a perfect way to get primed for Halloween!
October 12-29 at ACT Theatre. Ages 13+. Get tickets online.
The Nance at Arts West


Playwright Douglas Carter Beane takes the audience into the raucous world of 1930s burlesque in The Nance. It was a time when gay farce was popular on stage, with straight actors playing "the nance" as a stock parody of gay men. The protagonist, Chauncey Miles, plays his role well. Which is ironically one way of him playing it straight, as he must keep the fact that he truly is gay a secret. At turns sad and funny. This work is a personal window into one man's coded, fragile life during the early 20th century.
October 26 – November 19 at Arts West. Buy Tickets Online.
Ragtime at The 5th Avenue Theatre
Based on the novel of the same name by E.L. Doctorow. This musical theatre masterpiece combining scintillating music and story of love that is intensely compelling will touch and ignite your soul with inspiration. Three storylines are interwoven at the turn of the century in New York City, a melting pot reaching its boiling point. United by desire and the belief in a brighter tomorrow, these stories feature a Tony Award-winning score and will leave a lasting impression.
Bacon Strip Has Moved to Georgetown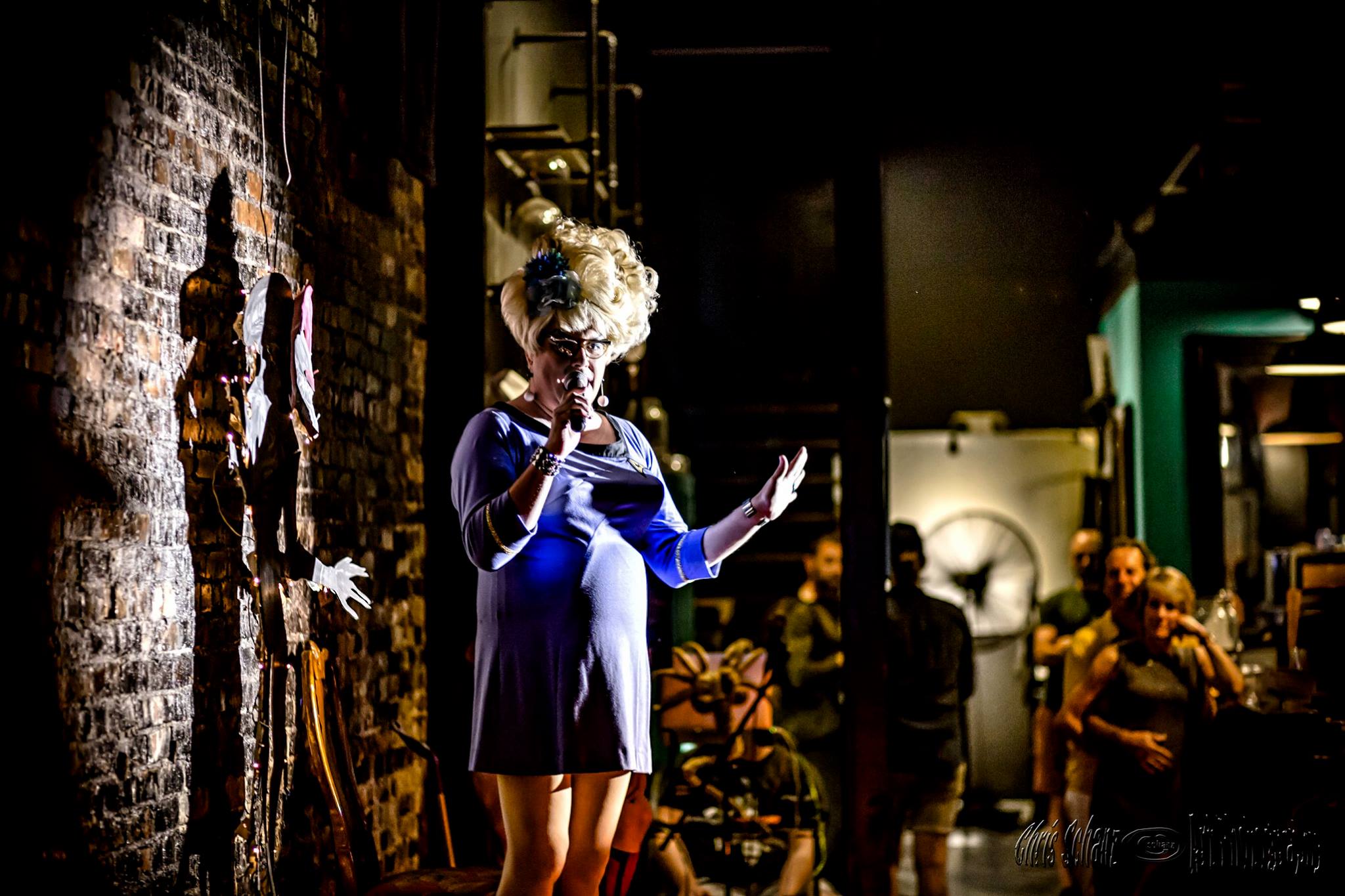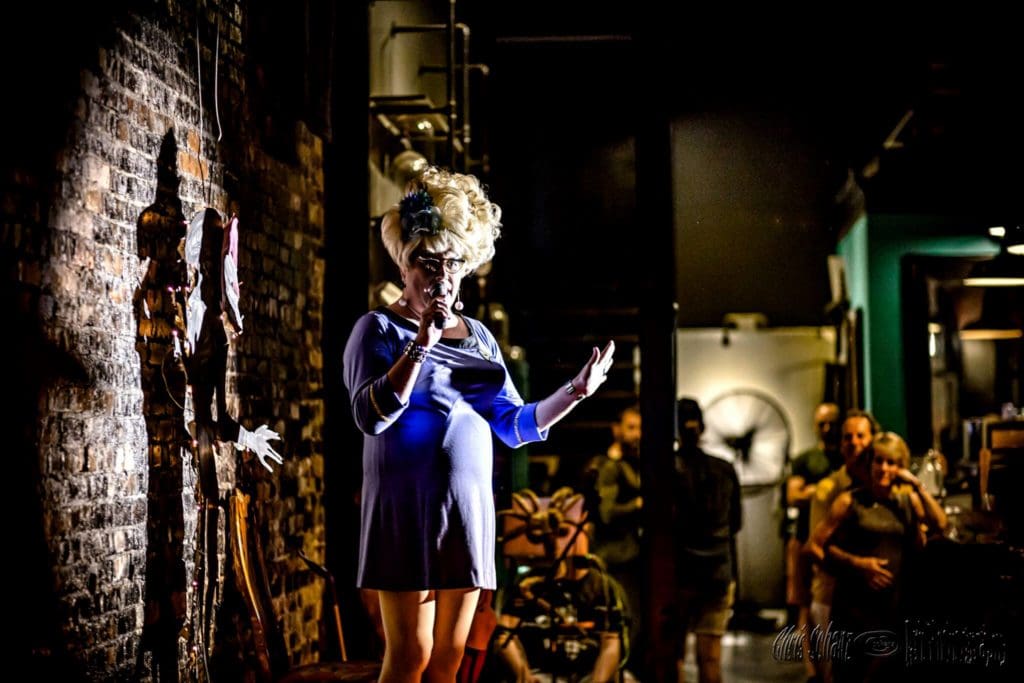 All of the magic that is our Bacon Strip community is new and improved at their fabulous new space in Georgetown, The Conservatory. A big gay variety theater show happening monthly that Team Diva proudly sponsors. Hostess Sylvia O'Stayformore is also a Diva Dweller and her band of performers serves up laughs, costumes, outrageous acts, drag performances and, of course, bacon! Each month is a different theme (Sci-Fi was the theme for the above photo) and can showcase a rotating cast and some regulars such as cohost Mizz Honey Bucket, the Darlings, the reigning Miss Bacon Strip Strawberry Shartcake. October 7th is "Nightmare on Airport Way II" and November 4th is "Stuff Your Face". Don't miss out and who knows what will happen at either show, but it will be entertaining. Plus, entrance is now 19 years old and up! Best to get your tickets early.
---
Film Festivals
Seattle is a film town! Through the year, there are film festivals around the region, with many smaller cultural festivals put on by SIFF. That includes a weeklong French Film Festival starting at the end of this month. However, we're focusing on three other festivals independent of SIFF over the next month.
Local Sightings, presented by Northwest Film Forum, September 22-30
Starting this weekend! Take a look at the features on the website The Local Sightings showcase of independent films from regional filmmakers packs in dozens of feature-length and short films and special events in nine days. This is the twentieth anniversary, and it's shaping up to be the best yet. and also check out the trailer for one of the more intense entries, Walking Out, starring Matt Bomer and directed by Montana-based directors Alex and Andrew Smith.
Tasveer Seattle South Asian Film Festival, October 6-15
Seattle has the world's largest South Asian Film Festival, and it starts up again in October with an opening night gala at Seattle Art Museum. Guests can meet filmmakers, enjoy live and DJed music, indulge in Nepali refreshments by Annapurna Cafe, and see two of the feature films. See the full lineup of the festival's programming on the website.
Twist: Seattle Queer Film Festival, Presented by Three Dollar Bill Cinema, October 12-22
Coming-of-age stories, insightful documentaries, heartfelt romances: You'll see it all at Twist, the Seattle Queer Film Festival. Dozens of films over nearly two weeks explore the LGBTQ experience, from the real stories of Trans Youth to surreal short films from a queer perspective and Saturgay Morning Cartoons. The festival kicks off with a documentary on the life of novelist Armistead Maupin at the opening gala at KEXP. Another highly recommended documentary is The Death and Life of Marsha P. Johnson, directed by Oscar nominee David France (How to Survive a Plague).
Bonus: If you are planning to see BenDeLaCreme's aforementioned new play, see the film that inspired it, The Haunting (1963), hosted by DeLa herself.
See the full schedule and #QueerItUp!
---
Second Saturday Shenanigans
Weekends may be amateur nights, but there are some truly great things happening on the second Saturday of each month in Seattle. These three recommendations happen each month, but we specify the best month for each one this autumn.
October 14: Cucci's Critter Barn and Rapture at Kremwerk
These two monthly drag showcases show the wildest, avant-garde drag in town. Cucci's Critter Barn already tends toward the wild and weird, and in October you just know that host Cucci Binaca and the other queens are gonna pull out all the stops to make it a spooky one. After Critter Barn, head up to Kremwerk's upper-level bar, The Timbre Room for Rapture. Dress to impress, because this crowd is all about club kid lewks, which are captured beautifully in the artsy photo booth. Between performances by host Arson Nicki and guest queens, Dee Blew and Butylene O'Kipple, the attendees will mug for the camera and dance their sequins off on the dance floor with music by DJ Tony Burns and MMMelt. It's a late night, but always unforgettable. Follow the updates and get inspiration on the Facebook event page.
November 10 + 11: Emerald City Soul Club at Lo-Fi

The longest-running soul night in Seattle is still one of the best dance parties in town. If you want awesome music and an energetic crowd (but not the same crowd making a mess of the streets and themselves on Capitol Hill these days), head to the Lo-Fi for Emerald City Soul and wear your dancing shoes. The November edition is really special, though! The 12th Annual Rare Soul Weekend invites international collectors of rare soul music presses that will be sonic gold for audiophiles. Get ready to dance to deep cuts on two nights, November 10 and 11. Follow more about the event on the Facebook page.
December 9: Equinox Studios Very Open House at Georgetown Art Attack
Every second Saturday, Georgetown's art galleries, and creative spaces open up for its own art walk. Included is Equinox Studios, the largest art complex in North America west of the Mississippi. Every December, Equinox hosts it's very open house when dozens and dozens of its many art studios and metal shops open to the public. This creative extravaganza is attended by hundreds of all ages who want to meet the artists, see how they work, and even do some holiday shopping. Check out the galleries, then hop on a shuttle to the big party and explore the complex. The event isn't posted yet on the website, but you can visit it to learn more about the studios.
---
Museum Exhibitions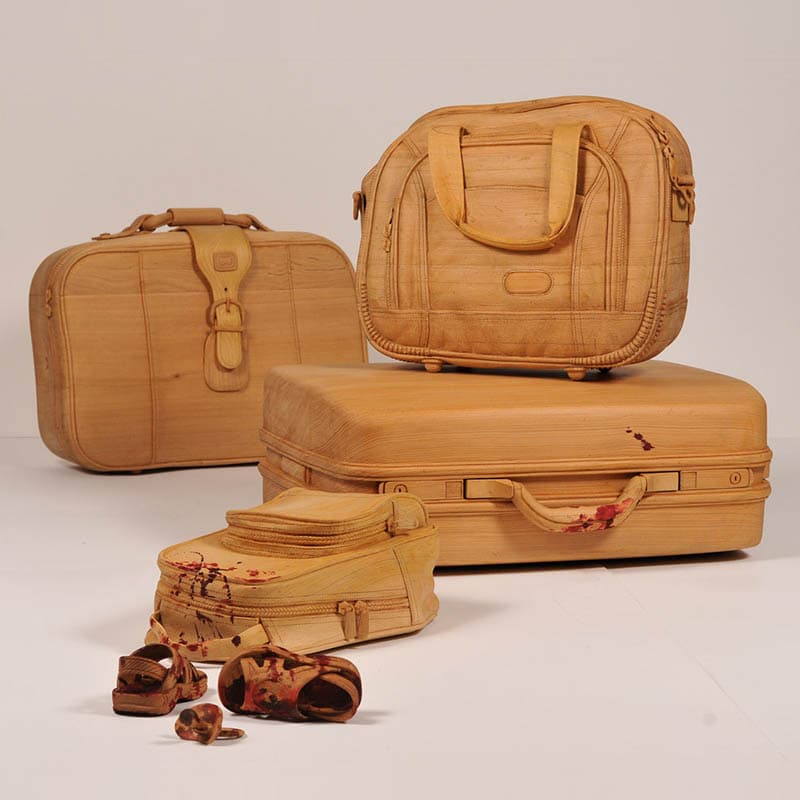 We're looking forward to three significant museum shows this fall: two in Seattle, and one in Bellevue.
Humaira Abid: Searching for Home at Bellevue Arts Museum
The first solo exhibition of sculptor Humaira Abid will display her virtuosity as an artist (especially as a woodcarver) and give perspective on cultural norms, gender roles, and relationships, based on interviews Abid did with refugee women resettled in our region and Pakistan.
Read more on the museum website. September 22-March 25, 2018.
Andrew Wyeth: In Retrospect at Seattle Art Museum
The painter Andrew Wyeth was beloved by American audiences. Critics? Not so much, at least not during his life. A massive retrospective of his work is touring, with Seattle as its second stop, and it is sure to cement Wyeth's masterly reputation among those who know his work, while also gain him some new fans.
Read more and preview the works on the museum website. October 19 – January 15, 2018.
The Time. The Place. at The Henry Art Gallery
In honor of its 90th anniversary, The Henry Art Gallery is doing a museum-wide exhibition of works from its permanent collection. Many have never been shown publicly before, and they include everything from large-scale installations to small drawings. They are all works from the last few decades by international artists who had Time and Place on their mind when they made these works.
The exhibition opens officially on November 4, but on November 3 you can see it all and party during the Henry's Fall Open House. See more and get tickets online. The full exhibit will be on display through March 25, 2018.
---
Edible Celebrations
There is no shortage of good food to be had in Seattle year-round, and the holidays make it even more de rigueur to indulge. We have three recommendations to tantalize your tongue (and more).
An Incredible Feast at the Center for Urban Horticulture, October 1
Naturally, the reason we have such great grub around here is the fresh ingredients from local farms. The wildly popular annual fundraiser An Incredible Feast helps support local farmers and artisans and truly lives up to its name. Fifteen of Seattle's top chefs will prepare the foods for guests, who also get to enjoy games and music and bid in a silent auction. Get tickets online. Proceeds support emergency farm relief through The Good Farmer Fund. Oyster New Year
Oyster New Year Oysterfest at Elliott's Oyster House, November 11
Speaking of getting tickets early… as usual, general admission to the Oyster New Year Oysterfest at Elliott's Oyster House is SOLD OUT well in advance. That's fine. You wanted to go VIP and get there an hour early, ahead of the crowds, anyway. All you can eat oysters, both raw and prepared, plus wines from local vintners are all included. If you love oysters, the $175 price tag for general admission may need to be an early Christmas gift (or Hanukah gift, if you are tooootally not kosher). Snatch those tickets before it's too late!
---
Family Friendly Fare
Our recommendations for family-friendly fare are not exclusively for families. Singles and couples will enjoy them, too!
Orting Pumpkin Fest, October 14 in Tacoma
If you have waited all year for pumpkin spice to come back on the menu, you're just weeks away from pumpkin heaven. Pie, shakes, candy…everything is pumpkified at the Orting Pumpkin Fest. Get down to Tacoma and enjoy food from vendors of all sorts and lots of activities, especially for young'uns. It has a total small-town, homespun feel to it, but it isn't far and it will satisfy the cravings of the most addicted pumpkin fiends…for at least a day. Get more info online.
WildLights and Woodland Park Zoo, Opening November 24
Woodland Park Zoo illuminates its paths with half-a-million lights after dark during the annual WildLights program, which goes through December 28. The long nights here means the nocturnal critters get special attention, as do the live reindeer and human carolers. (The carolers aren't caged, though.) As of the writing of this guide, the official 2017 site isn't up yet, but it will have more info as the date approaches.
Howl's Moving Castle at Book-It Repertory Theatre, November 29 – December 30
The beloved book (and later Hayao Miyazaki anime) Howl's Moving Castle is a brand new musical. The original book by Diana Wynne Jones has been adapted for the stage by Myra Platt with music and lyrics by Justin Huertas. It stars Sara Porkalob, who is already getting major accolades this month for her solo musical show, Dragon Lady at Intiman. (Check that out before it ends October 1.) With such a talented team (and with Book-It's great track record), it's a safe bet that the play will be a delight, and a nice, magical alternative to the usual holiday family shows. (No, Virginia. No. More. Nutcracker.) Read more about the play and get tickets.