Black History is the history of America in so many ways. We are surrounded by the legacy of slavery and segregation and ongoing racial profiling (from Starbucks managers to entire police departments). The hate and paranoia protested by movements like #BlackLivesMatter has been galvanized under Trump. More than ever, we need to be ready to counter with courage, empathy, real news and history.
Seattle's African American History is also OUR history!
Be sure to check out these amazing exhibits and events while they are on display in Seattle.
Figuring History Closes at Seattle Art Museum This Weekend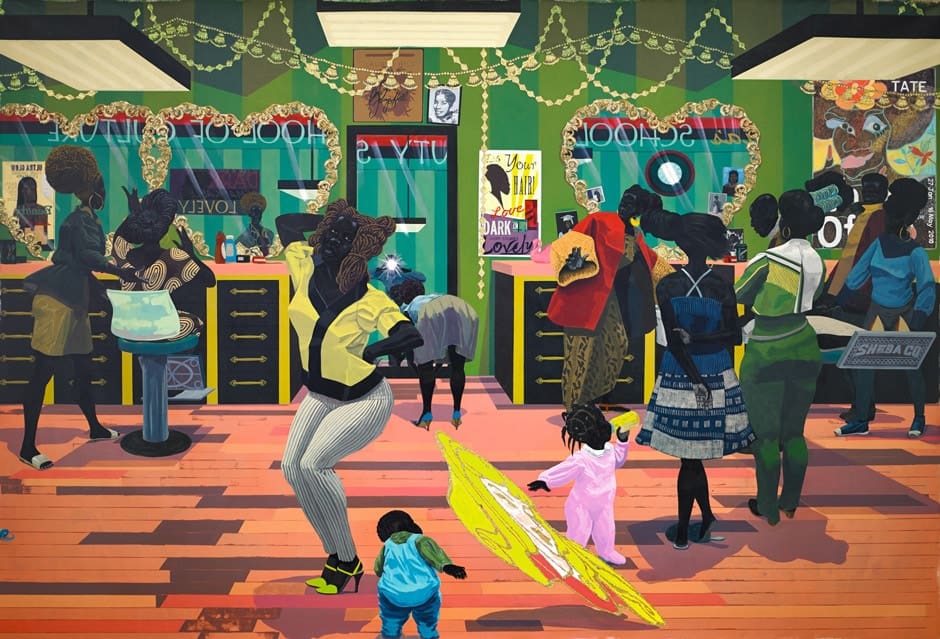 Sunday, May 13 will be your very last chance to see Seattle Art Museum's latest major exhibition of three major artists, Figuring History. They work very differently, but that have in common an attention to how black people have been represented or omitted in art throughout history. They call attention to it while also breaking down caricature and erasure.
Robert Colescott and Kerry James Marshall paint large scale in ways that refer to classical (and some Victorian) traditions. Colescott fills his paintings with allusions to famous works and historical figures. Kerry James Marshall goes even larger with hanging canvases that depict entire mid-century living rooms of black homes nearly-life-size. The faces of victims of racist violence from the Civil Rights era float along the ceilings. The third artist, Mickalene Thomas, works in many disciplines to create large-scale collages of photography, paint, and textile.
What to expect at Figuring History
This show is intense from the jump.
Robert Colescott's works open the show, and can shock the senses. One early painting is a parody of the famous portrait of George Washington crossing the Delaware. The boat is now full of black stereotypes. Are they racist caricatures or men in blackface? Either way, it's a provocative way to start an exhibit that considers American history through a black perspective.
Kerry James Marshall confronts pervasive white supremacy in sometimes more subtle ways. In his painting of a black beauty school, everyone seems to be having a good time. Look closely, and there is still something amiss. In the center of the painting, a strange form is hovering over the floor near a child. Viewed at the right angle, it reveals itself to be the head of Disney's Princess Aurora from Sleeping Beauty—a symbol of white beauty standards that exclude women of color.
As a queer woman of color, Mickalene Thomas is especially keen on how women have been represented in art, and so her work can be both sensual and confrontational. The attitude of three women in her largest work at the far end of the exhibit is SO FIERCE. This back room is arranged for lounging with cushions on the floor and books to read. It's a perfect place to take a moment to contemplate what these intense works.
Seattle's Historical Black Neighborhoods Come Alive Through Jazz at MOHAI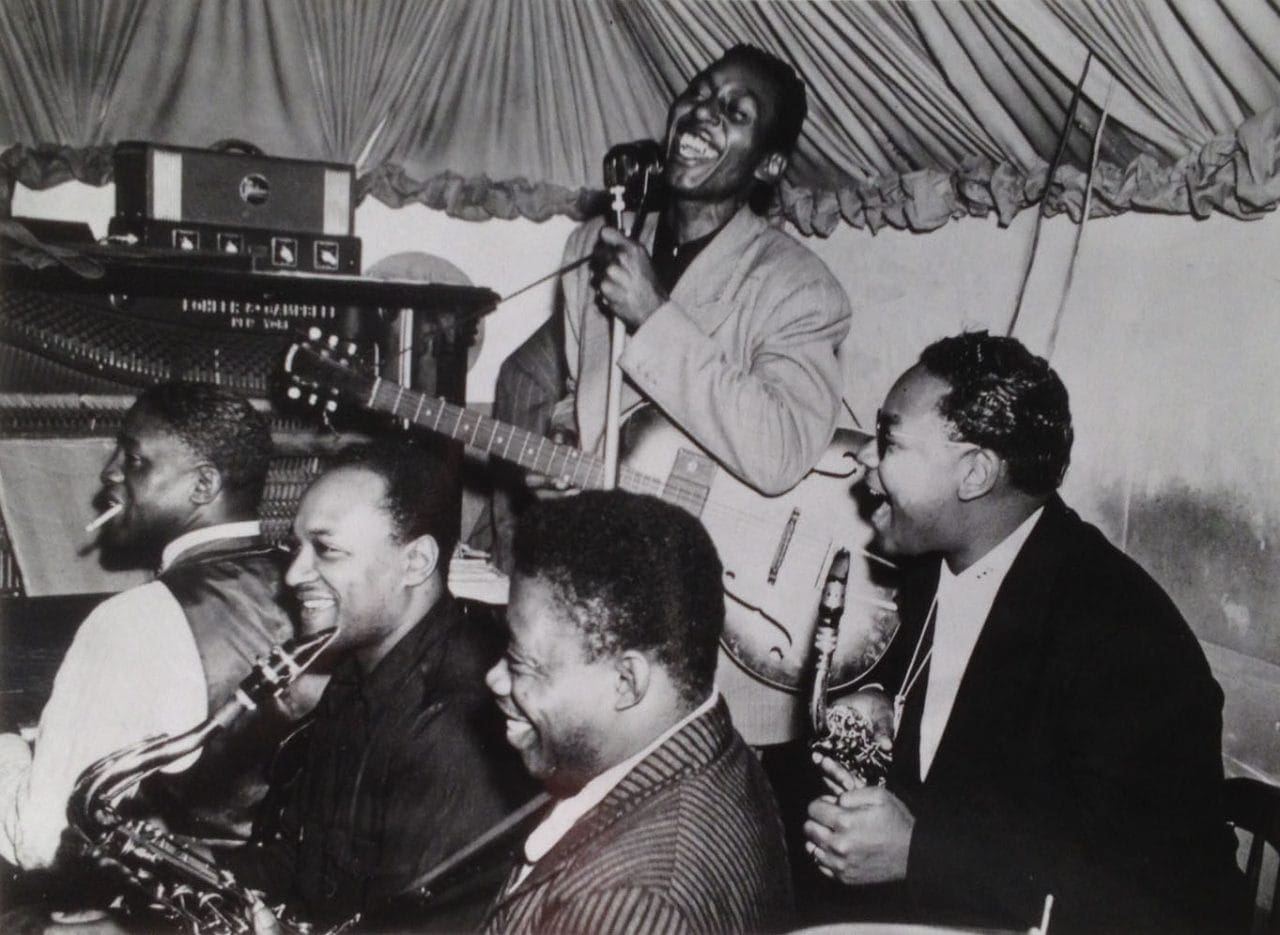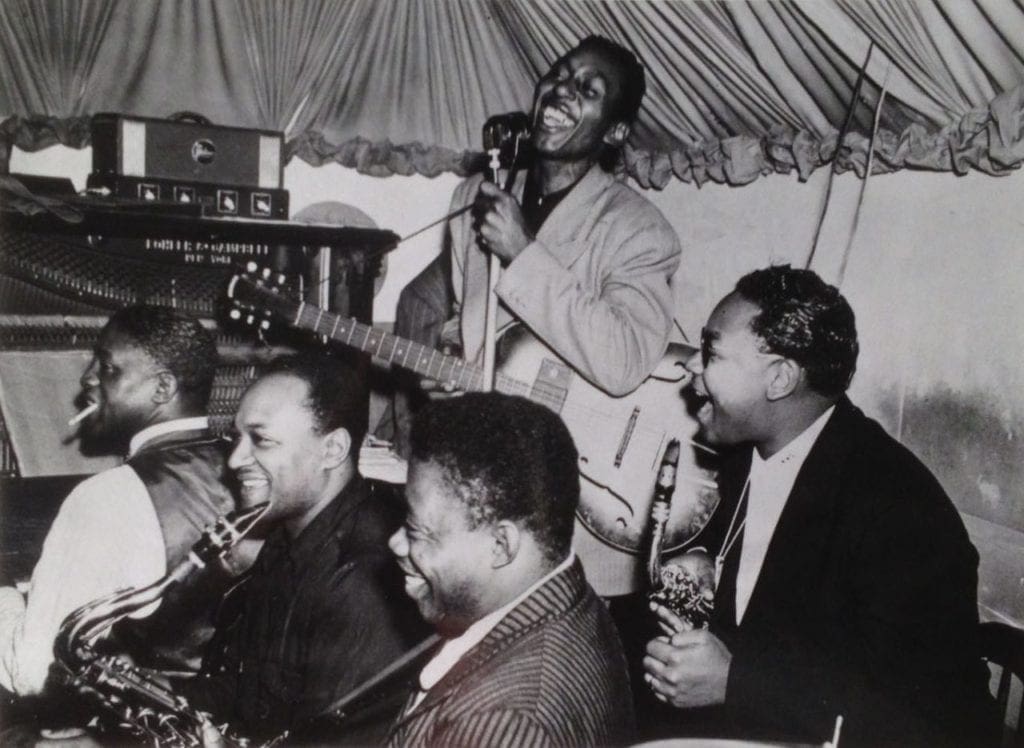 Seattle was a national hotbed for Jazz in the early twentieth century. Vibrant black communities were hemmed in racist redlining statutes, but within the borders of the Central District they celebrated life. Photographer Al Smith was an entrepreneur whose talent for documenting the Seattle jazz scene in those early years transcends documentary. Smith was an artist, and that is evident at a show of his photographs at MOHAI.
The exhibit is split into multiple parts. The first is full of installations that immerse you in the early jazz scene. Large scale video projections show early jazz luminaries performing. A darkroom display shows the care required for Sm ith to make his photos. There's even an educational board game on display.
The second part displays dozens upon dozens of Smith's photos. These give a unique window into the festivities, daily life and momentous occasions of the segregated black community in Seattle. (And lots of great parties, too, of course!)
Dig deeper at these events
The exhibit Seattle On the Spot has been accompanied by a bevy of programs that dig deeper into the history of Black Seattle and current gentrification. Check out these three upcoming evening events:
Resisting Displacement, Tuesday May 15: A panel discussion on the ways communities are trying to preserve themselves in the face of gentrification, such as community land trusts and community controlled development. Moderated by artist and activist Inye Wokoma. Read more.
History Café: Fighting Segregated Housing in the 1970s and 1980s, Wednesday, May 16: A lecture by scholar Dr. Michael Matsumaru on "the ways in which Seattle's segregated housing patterns were challenged and how the city's racial geography changed in the midst of a housing crisis." Read more.
Hot Nights, Cool Jazz, Saturday, June 16: The closing party of Seattle On The Spot will feature live jazz in MOHAI's huge central atrium. Bring your dancing shoes and even make your own beats with upcycled instruments at the Instrument Petting Zoo. Read more.
Power To The People: The Fiftieth Anniversary of The Seattle Black Panther Party at NAAM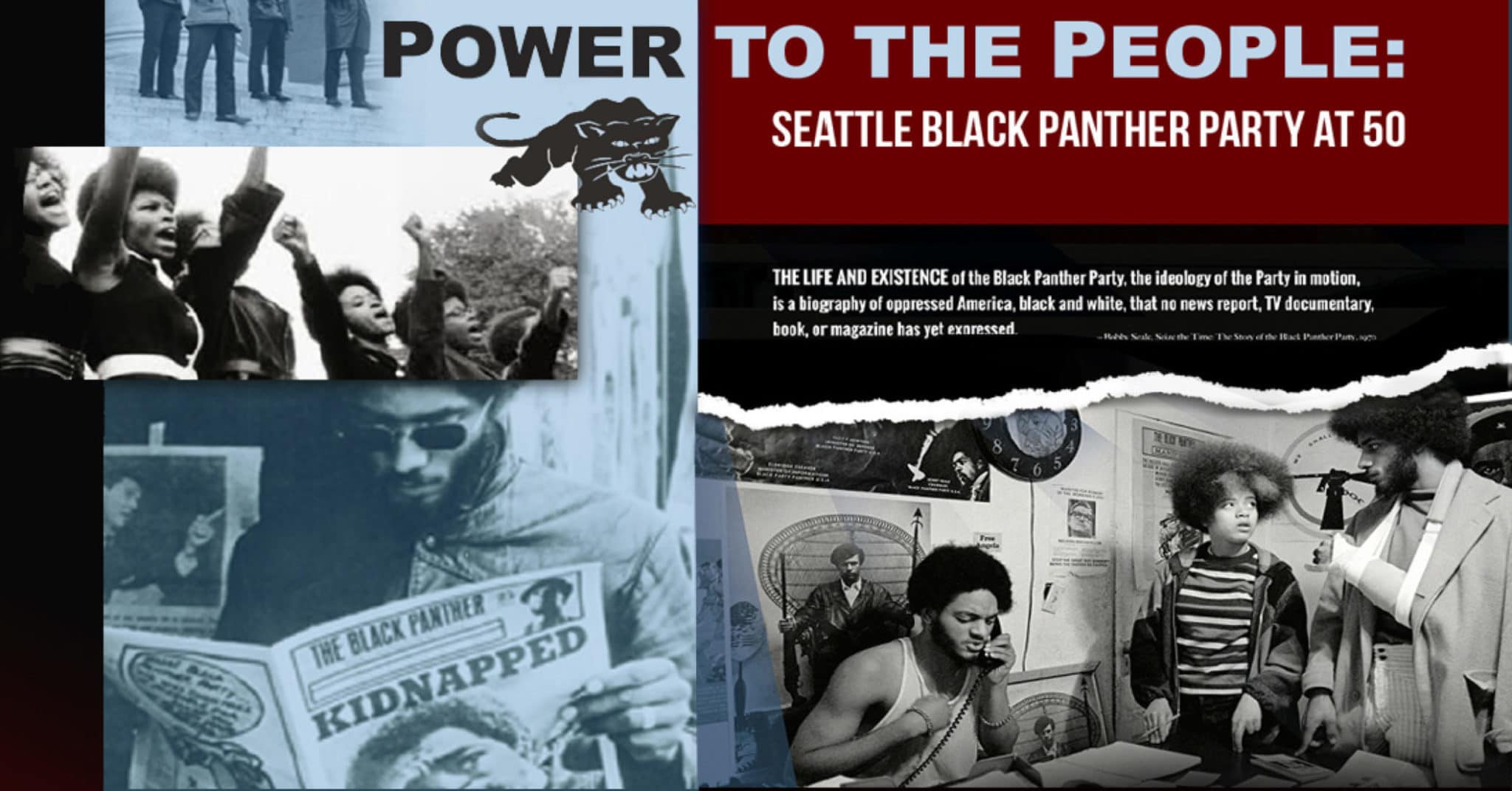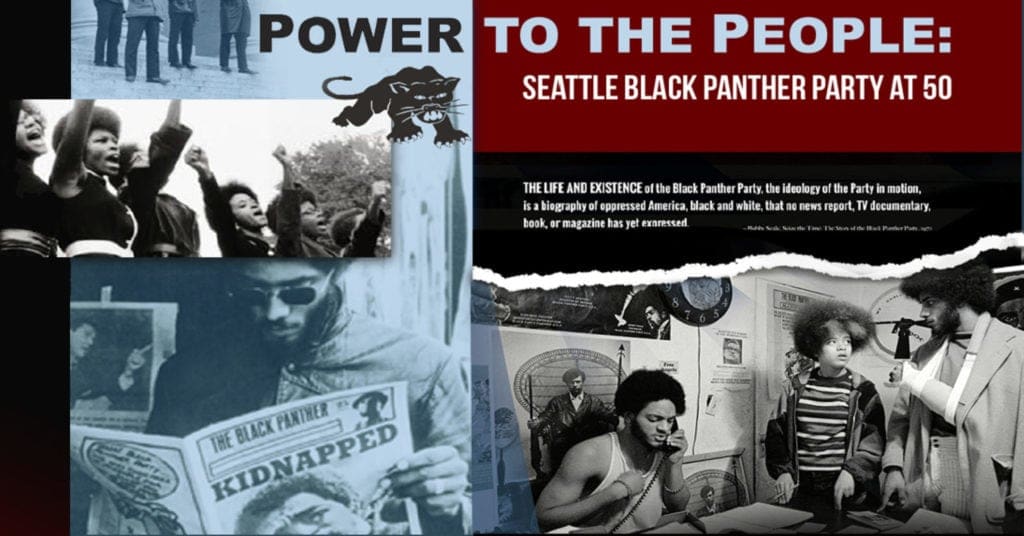 Founded in Oakland, California, The Black Panthers were organized to show strength against racist, violent police forces, and mobs. They were more than militant, though. They were key in organizing protests, community food programs, and more. In spite of this, the real history of The Panthers remains obscured by white paranoia.
Fifty years after the founding of the Seattle Chapter of The Black Panthers, The Northwest African American Museum has just opened a new exhibit with documents of that time. The exhibit is curated by one of our Diva Dwellers (congrats Jackie). Come learn about the racist milieu that made movements like the Panthers a matter of survival for these communities. Fifty years on, we're still having to make the case that #BlackLivesMatter to many Americans. There is so much work to be done, and to get some perspective, knowing what has been done and why is crucial.
The exhibit is free and open to public through September 28. Read more on the NAAM website.
While you are at NAAM be sure to check out Everyday Black.
Glimpses of Seattle's Past And Present: "Everyday Black" at NAAM
---
Take time this week to fully experience Seattle's very important history. Our city's African American community is being quickly displaced by development and affordability issues. Every time an African American grandma has to sell her house because of increased taxes or a feeling of displacement, we lose a bit more of what makes Seattle… Seattle.