Zorn B. Taylor has been working and showing his photographs in Seattle for some time, with a focus on his community and extended family. Jessica Rycheal puts her viewfinder on activists, young and old, within the region's black community. Both photographers, Taylor and Rycheal, are the featured artists in Northwest African American Museum (NAAM)'s Everyday Black exhibit.
NAAM is located in an historic building surrounded by parkland between the Mount Baker and Judkins Park neighborhoods. If you haven't visited it yet, now would be a great time.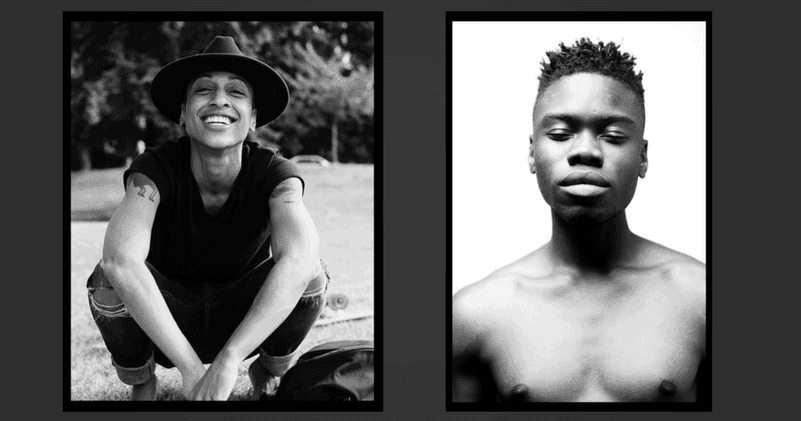 Why The Exhibit Matters: Past and Present
We in Divaland (especially those of us in south Seattle) are troubled by the way that our city's rapid growth has disproportionately displaced people of color. The reasons for this are numerous. One culprit is the way that upzoning has been concentrated in neighborhoods that were once redlined. Have you noticed the dispropriate number of new apartment buildings in the Central District and Rainier Valley? But next to nothing in North Seattle? What this does is make North Seattle more expensive for a single family home and it limits the ability for south Seattle to see real value in their homes because of the number of apartment buildings.
For newcomers to Seattle, you may not know this: Until the 1960s, many Seattle neighborhoods had covenants restricting "nonwhites" from buying property. To this day, south Seattle is more diverse, while the rest of Seattle is…not. African Americans could purchase in the Central District, but they weren't allowed to establish their own banks. The big banks openly continued discriminatory lending into the 1970s, further restricting mobility and the ability to build wealth in nonwhite communities.
Why This Exhibit is So Powerful!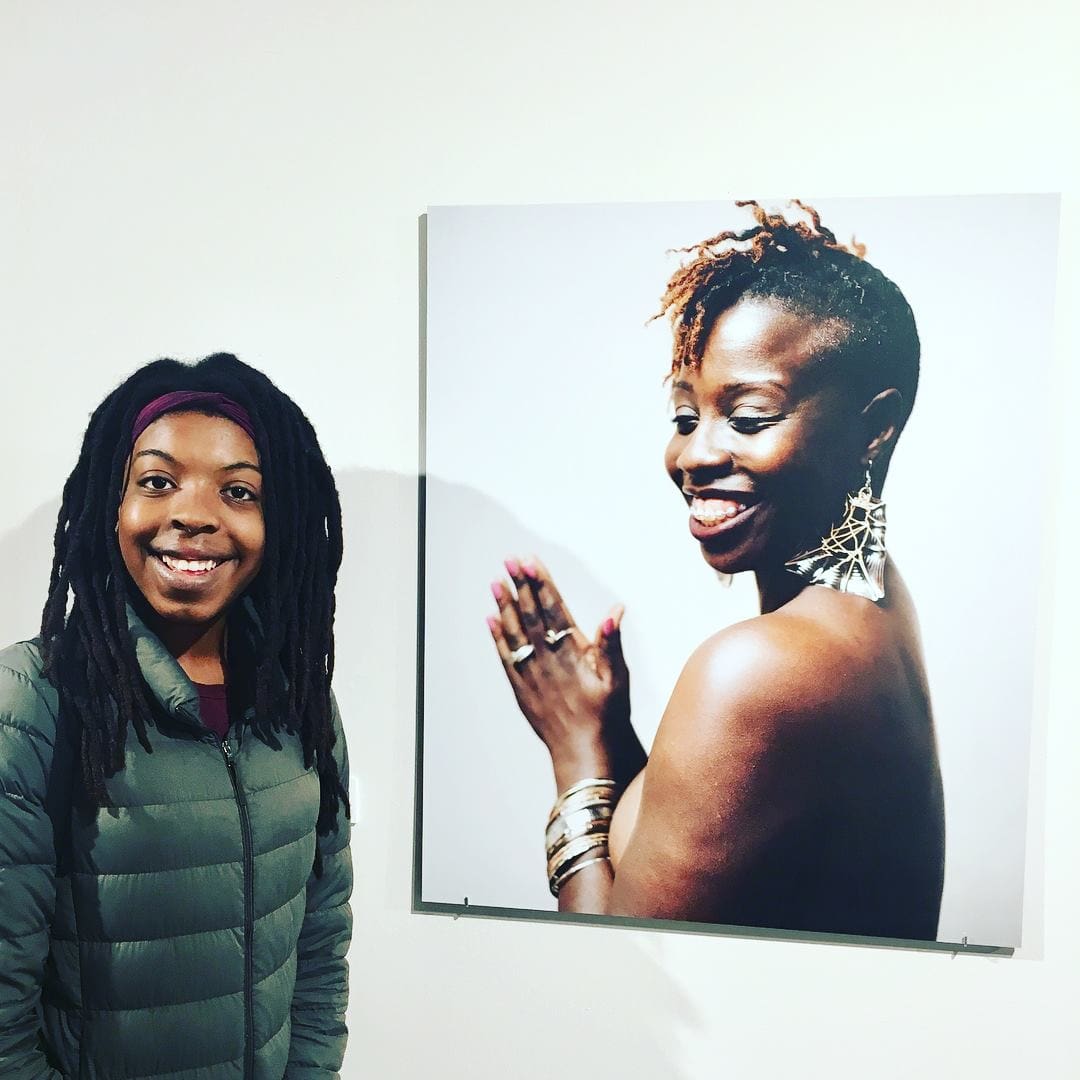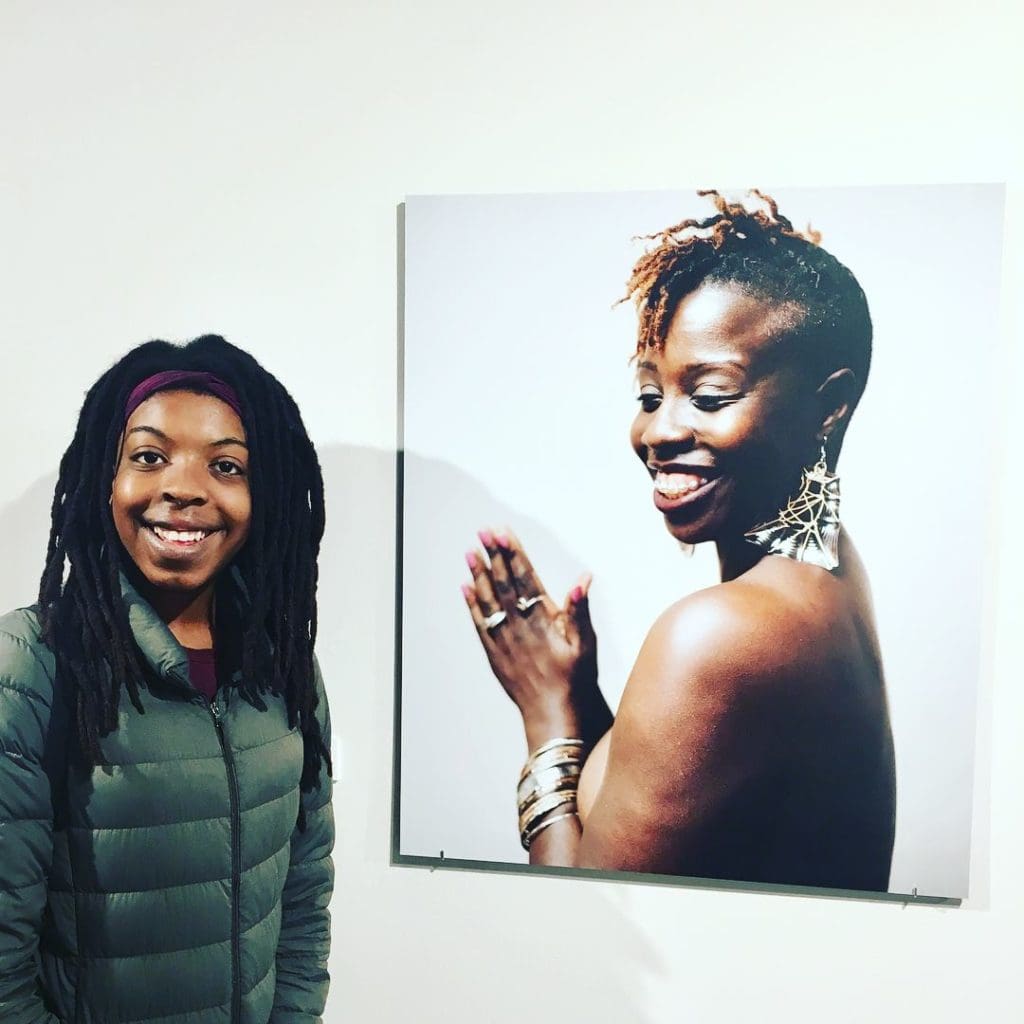 Above is our photo of our friend and real estate cohort April Rauch's daughter at the exhibit. Seattleites need exhibits for all of our youth but especially for a young African American child growing up in Seattle. Seattle is 70% white. We are quickly losing our communities of color because of affordability issues. The whiter and more homogenized this city becomes the detriment it is to all of us. This exhibit is a statement of the greatness of our whole community.
Seattle's history must not be forgotten, especially as we have frank discussions about how to preserve our communities while increasing density. In addition to the brass tacks, we need also to think about what diversity and legacy truly mean.
Zorn B. Taylor's work is made to challenged "conventional ideas around blackness and whiteness" by focusing on individuals who are part of an "intentionally chosen, multicultural family." Jessica Rycheal's documentation of activists shines a light on often unaddressed histories and struggles, from liberation politics to the queer underground. Spending time with these portraits invites one to continue learning and contemplating long after you leave the exhibit.
When And Where To See Everyday Black
The exact closing date of the exhibit has not been listed online, but Everyday Black will be on display into September 2018.
Museum Hours
Wednesday, Friday, Saturday, Sunday: 11am-5pm
Thursday: 11am to 7pm
Closed Monday and Tuesday
Museum Address