Pride Week is upon us, with all the biggest, gayest festivities packed into five days. It's time to get busy, Divaland, and all you "friends of Dorothy." Parties and protests and parades, oh yes! Though the Divas will be in New York City, Team Diva will be representing at the major parades, including our own DonnaTella Howe, who will be announcing at Westlake Park during the Pride Parade on Sunday, June 30.
We can't include EVERY event here, because there is just too much. In fact, there are two event series running June 26-30 whose schedules you should check out for yourself: Alternative Pride presented at various venues, and the Pride at Kremwerk Complex, including their day drag events (June 27, 28 and 29).
To make this list easy to browse, we've included some Emojis for quick reference, such as for family-friendly events, official Pride Fest happenings, and drag performances. Ready? Here we go…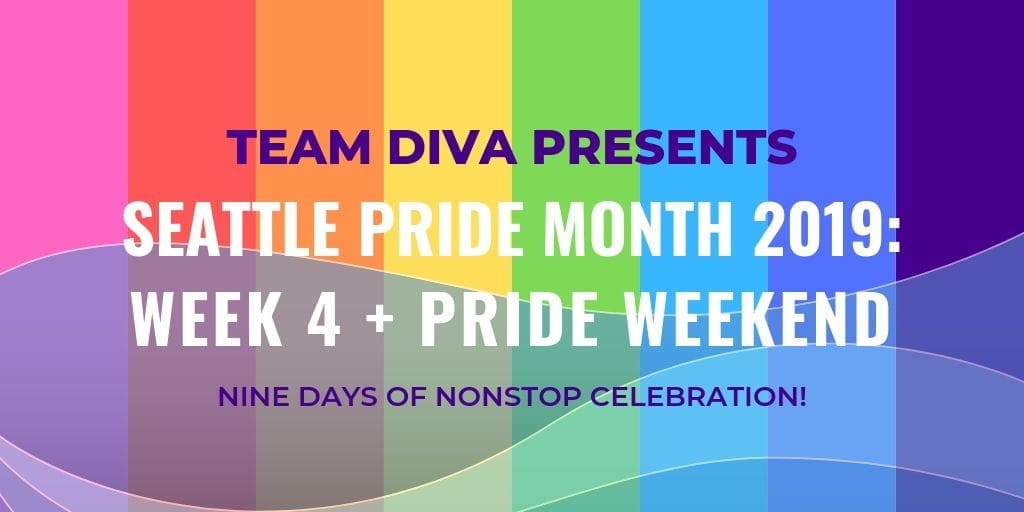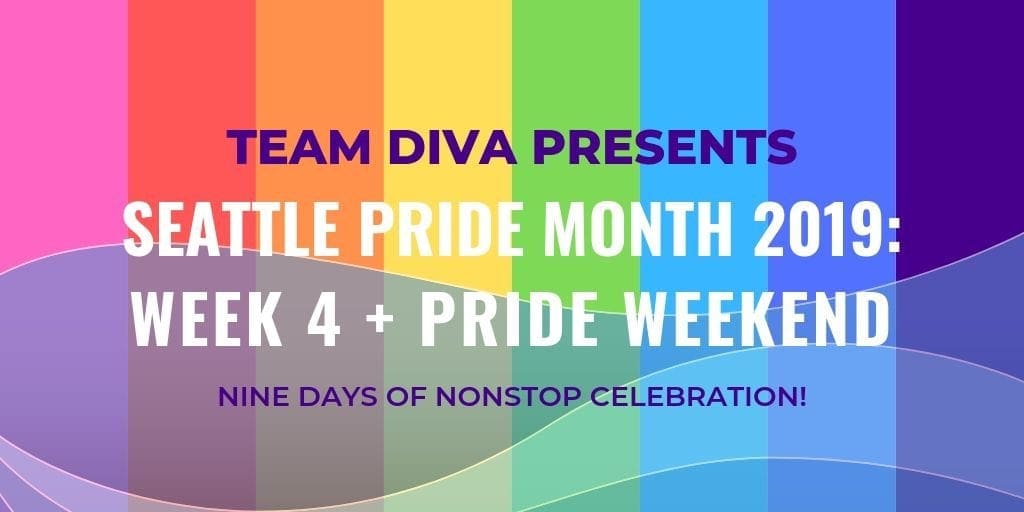 | | | |
| --- | --- | --- |
| ? Team Diva Attending | ?‍?‍?‍? Family Friendly | ? Ages 21 and Up |
| ? RSVP Recommended | ? Free Entry | ?️‍? Official PrideFest Event |
| ? Outdoor Event | ? Late Night Event | ?‍♂️ Dance Party |
| ? Drag Queens | ? Arts and Culture | |
---
Seattle Pride Week 4, Saturday, June 22 through Sunday, June 30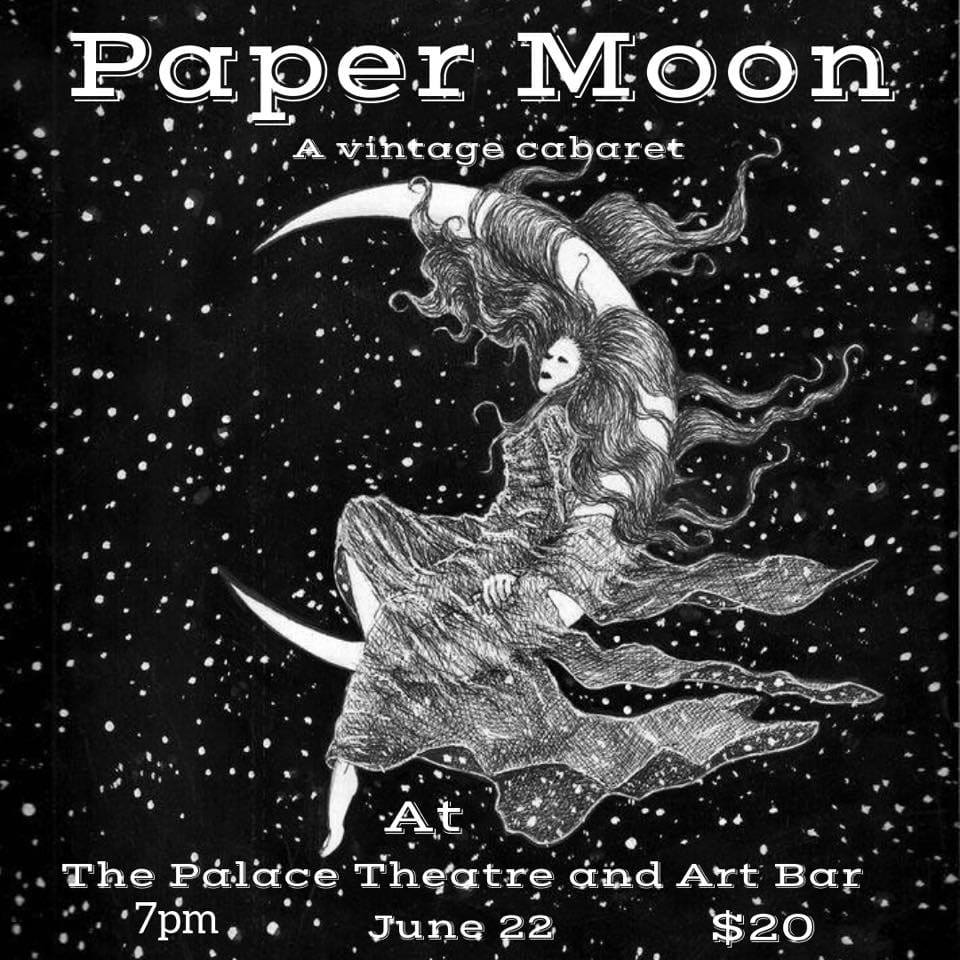 Saturday, June 22
Get your weekend started with an eyeful of artful drag at The Palace Theatre. Paper Moon: A Vintage Cabaret is a one-night-only cabaret inspired by early 20th-century style, hosted by our own Kara Sutra. If you love roaring twenties style, this is a chance to dress to the nines. (Or come as you are, and let the queens dazzle you with their looks.) Get tickets.
Tuesday, June 25
We were at Drag Queen Story Hour in Des Moines this past week to counterprotest the right-wing bigots and neo-Nazis that showed up to harass attendees. The event was still a huge success, in spite of their vitriol. Well done, Divaland! This should be a quieter affair, with a panoramic view from the Sky View Observatory atop Columbia Tower. It is free for kids 10 and under, and adults will also get to enjoy a special art show on display in the observatory, curated especially for Pride Month. Hosted by the unsinkable Cookie Couture.
Speaking of Cookie…
Wednesday, June 26
Cookie is the illustrious host of season 2 of this local drag star competition…and this is the grand finale. A winner will be crowned and sashay away with $5k. Come cheer, support your local queens and future superstars.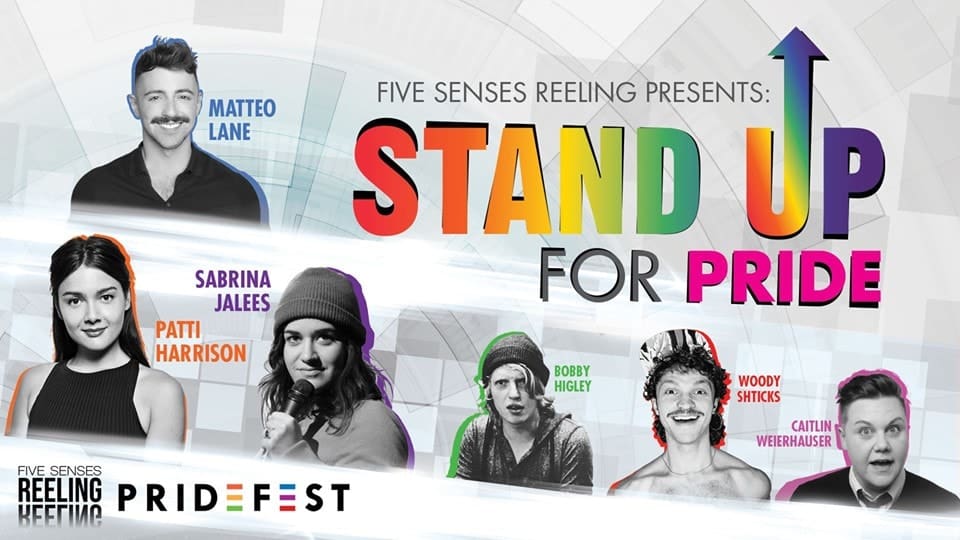 Thursday, June 27
Stand Up for Pride is a night of stand-up by national LGBT comedians. You may have seen many of these faces already on Colbert and The Tonight Show. You can also catch Matteo Lane (NYC) on Netflix's The Comedy Lineup. See these amazing storytellers and advocates live at The Egyptian. There's also a meet and greet starting at 5 before the show. $1 from every ticket sold will benefit Seattle Pridefest. Get tickets.
ICONZ pays tribute to pop icons with a dance party peppered with drag performances, including:
Monday Mourning as Lady Gaga
Amora Dior Black as Beyoncé
LaSaveona Hunt as Janet Jackson
Hellen Tragedy as Madonna
Eucalypstick as Dolly Parton
Baby Guuurl as Divine
Butylene O'Kipple as SIA
CarLarans as Prince
The party will also feature iconic video moments from the stars, shown on our 60′ wrap around projection screen. DJ MMMelt and DJ Play__Pranks play the poppy pride hits to keep you moving. For those who love their vodka, Tito's is a sponsor, and there will be specials on Tito's cocktails all night. Get tickets.
Two back-to-back performances, a doubleheader of decadent drag for a very thirsty Thursday. Soft Shock features Miss Bacon Strip 2018 Old Witch, Angel Baby Kill Kill Kill, Butylene O'Kipple, Miss Bacon Strip 2019 One, and Baby Guuurl. Midnight snack features Cookie Couture, Cucci Binaca, Kylie Mooncakes, One (again, hey queen), Siren, and special guest, Vivacious (NYC, RuPaul's Drag Race 6).
Friday, June 28
This is a BIG day…not just for numerous parties in the late evening, but the Trans Pride March in the afternoon: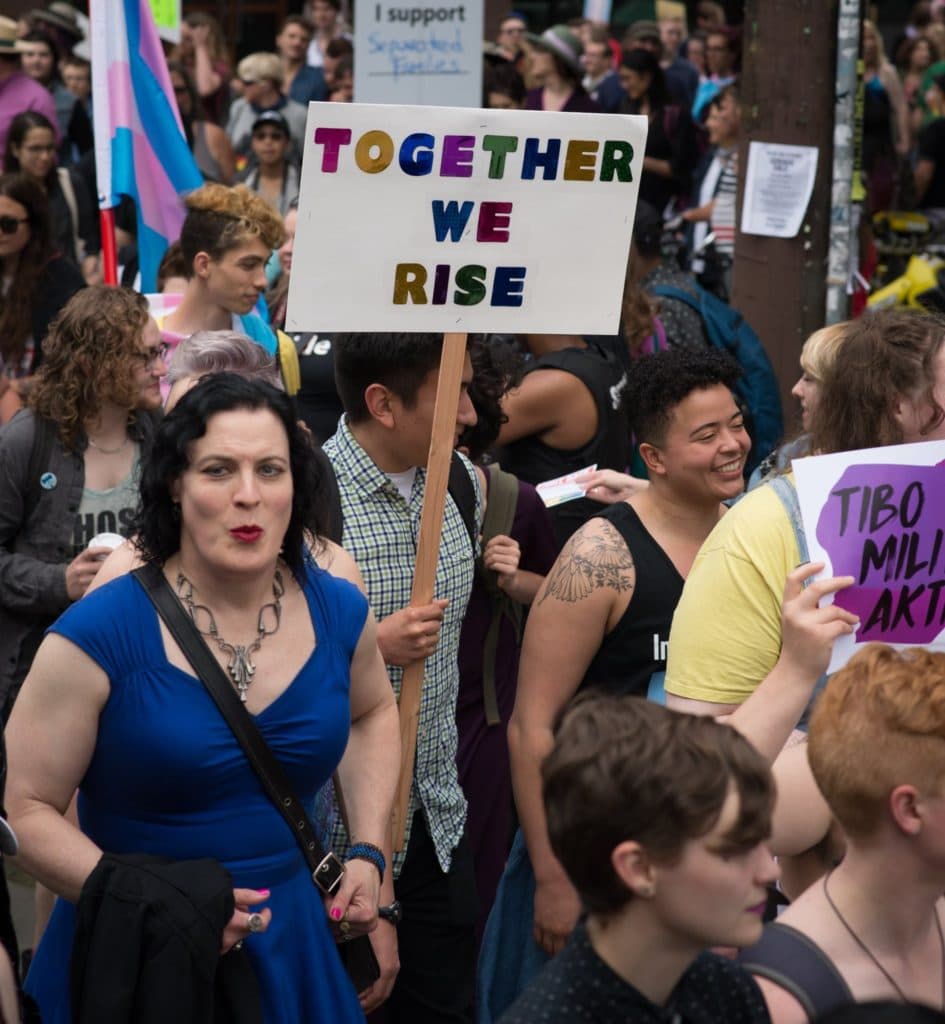 SHOW UP FOR THIS, DIVALAND. Our trans brothers and sisters are under heavy attack this year. There is already a plan by right-wing bigots to march up the hill to disrupt the party in Cal Anderson Park. We have a plan for everyone to take a stand.
If you aren't marching in the Trans Pride Parade, be there to cheer and block the hate coming from the Nazis. A lot of groups are already mobilized to make sure this remains a safe and loving event, but we want everyone who can attend to be there. Now is the time to show our numbers. Read more on the official website.
This is drag that werqs hard to disturb you. Hosted by scary queen Cucci Binaca, the guest performers for this special pride edition are Beau Degas, Faggoty Anne, Lüchi, Mona Real, Miss Texas 1988, and Portland's own Yūko. Get shooketh.
Bears. Bears everywhere. If you are here for the beef and the fur, Chop Suey is the place to be as Pride Weekend kicks off. The traveling party Bearracuda brings the big boys out to shake those booties, with tunes by DJ Craig C (Denver) and Matt Stands. Advanced ticket holders skip the line. Get tickets.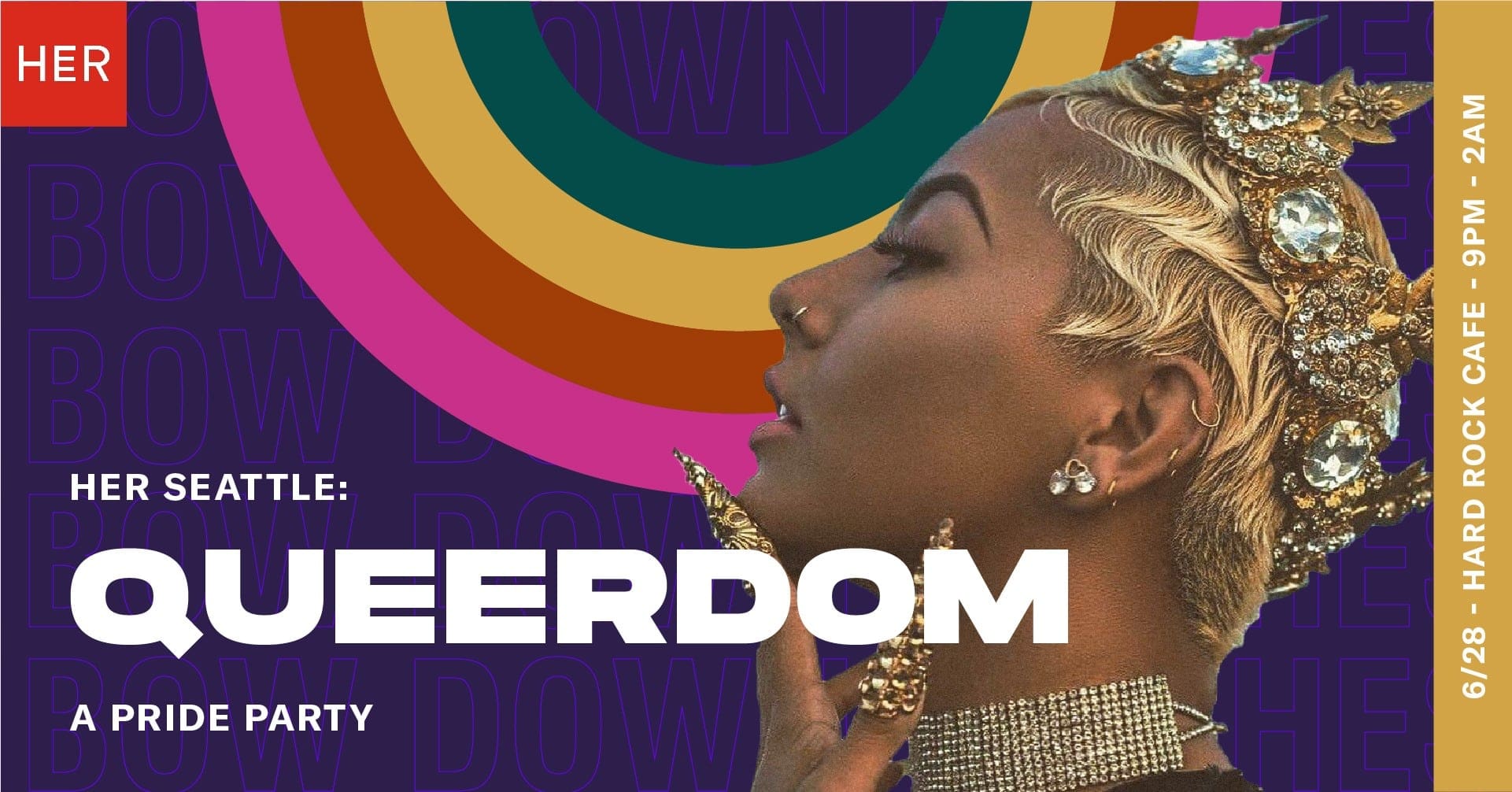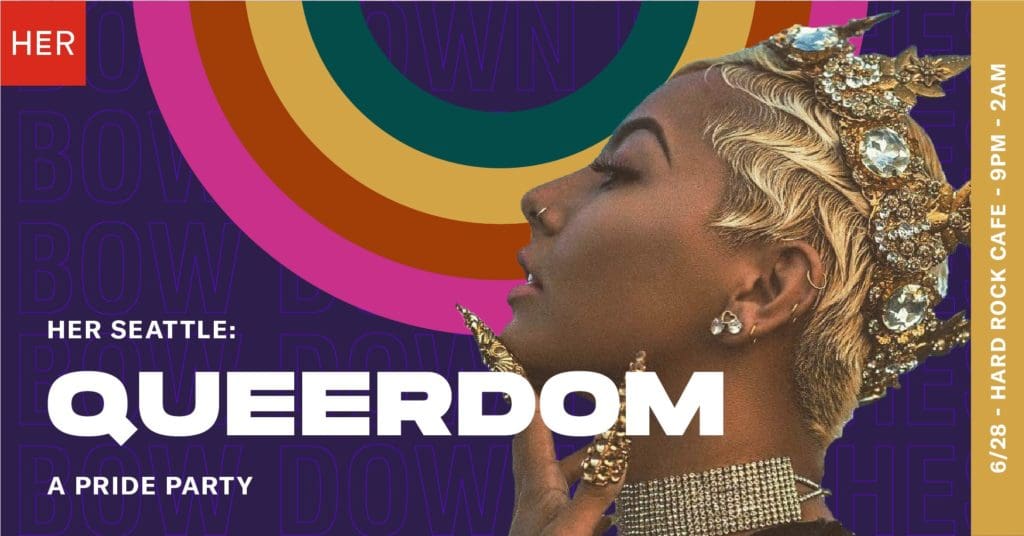 A celebration of all the LGBT spectrum, with dandies, drag kings, live music and more. The Drag King Show is produced by D Dynasty, and the tunes come from DJs Mary Jane Mancilla and DJ MIXX America. Cool off with a cocktail on the outdoor deck in the heart of downtown, then get busy on the dance floor. Repeat through the night until you can't dance anymore. Get tickets.
9 PM to 2 AM: BeautyBoiz Queer AF Pride Party at Fred Wildlife Refuge ? ? ?‍♂️ ? ?
Live music, aerial, burlesque, drag, and a dance party to follow (DJed by indefatigable Cookie Couture…she is EVERYWHERE this year). QUEER AF is a stage variety show, with go-go boys and a late night BeautyBoiz Runway. Doors will open at 9 pm for seating, show at 10 pm, and the dance party kicks off at 11 pm. Get tickets.
A dance party loaded with avant-garde and art house drag performance and club kid couture, hosted by drag artist Arson Nicki. The meat of the night is the party on the cozy dance floor Timbre Room, with performances on stage by Waxie Moon and Rosa Marchita. Get a fabulous photo memory of the night at the always unique photobooth (this one designed by Juan Keyai).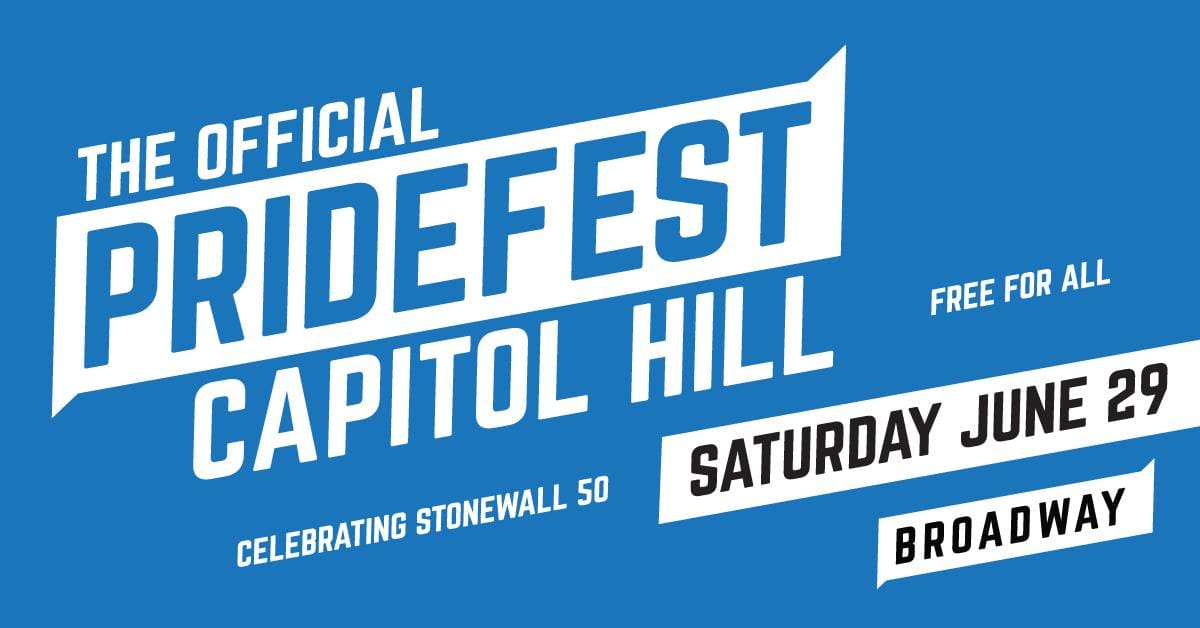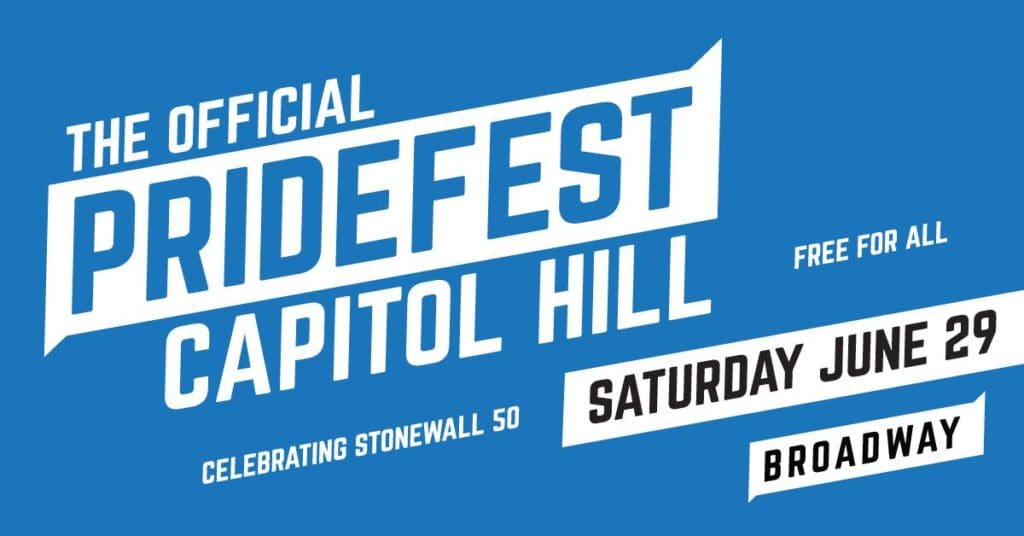 Saturday, June 29
The monthly (last Saturdays) West End Girls dance party brings a daylight edition for Pride Weekend. Get tickets.
Parades, outdoor activities, and events happening in and outside shops and bars along Broadway all day!
Day drinking, games, and gaiety out on the water. Get tickets.
LAAAAAAAAAAATE NIGHT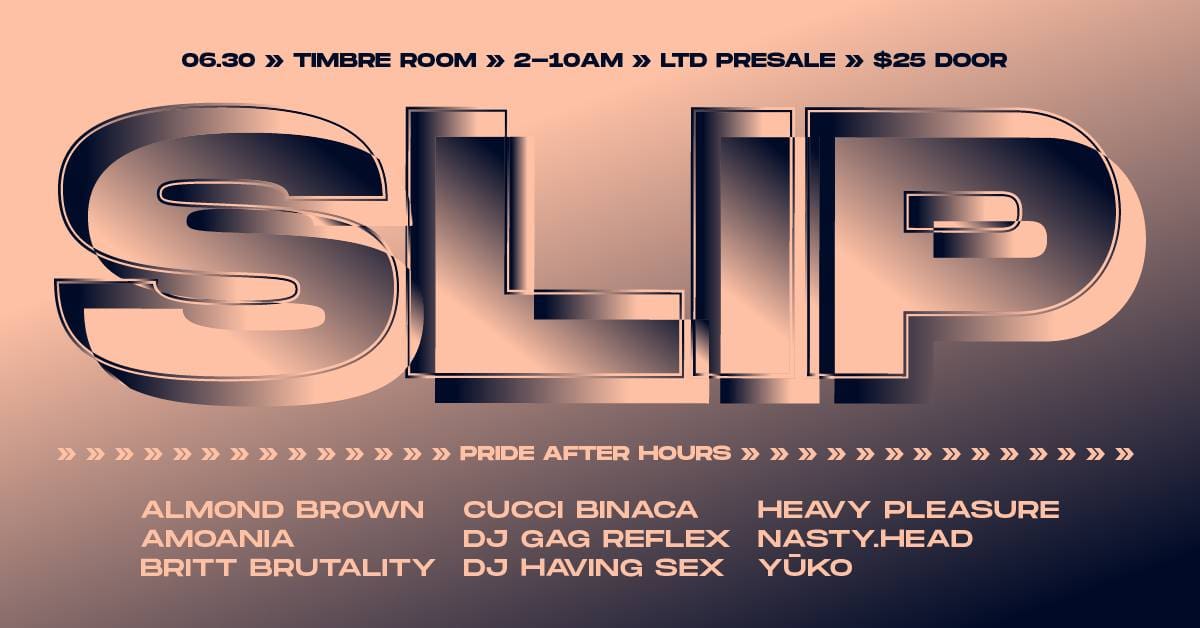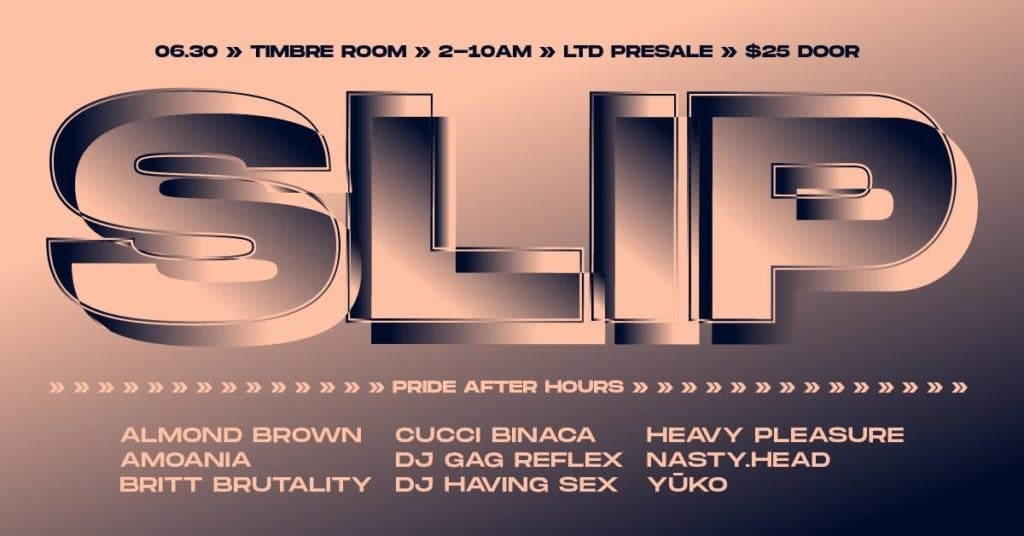 AND
Two after-hours parties in the Kremwerk complex keep it going until the sun comes up (and then some).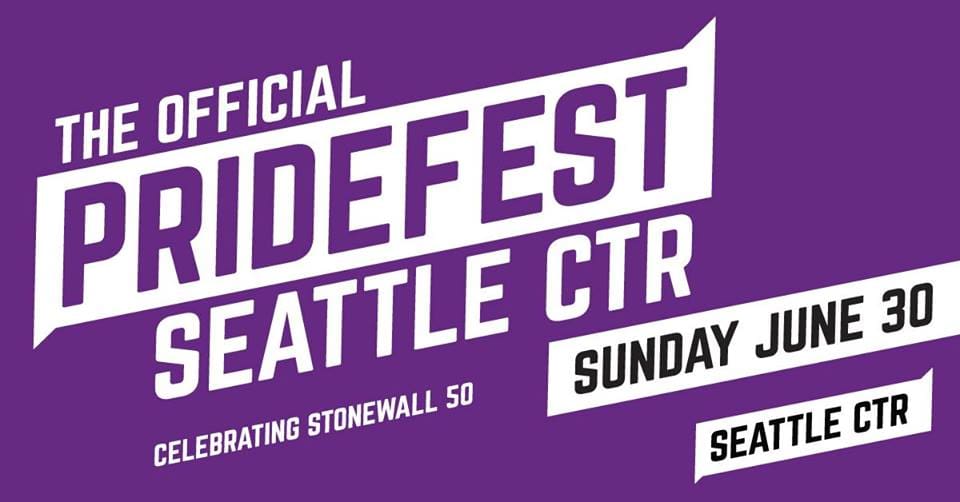 Sunday, June 30
The annual, gigantic parade from Westlake to Seattle Center (including announcements by DonnaTella Howe and judging by Kara Sutra).
A full day of music and performances on multiple stages, beer gardens, fountain shenanigans, and more!