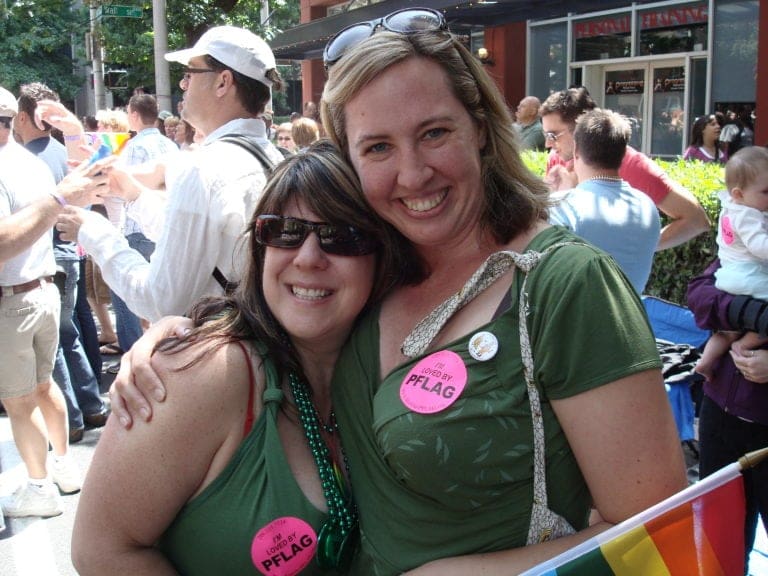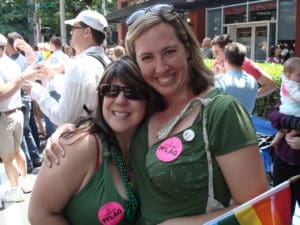 The Divas have been making regular showings at Pride since 1988. Well technically "Divas" where at pride way before Seattle Divas ever made a grand entrance– but hey – who is taking note? These days we celebrate Gay Pride the good old fashion way – with friends and family!
Seattle Gay Pride started for us last Wednesday, on June 15th with our Pride Kick-Off Party. It was a great way to kick off Pride with our favorite performers and gal-pal business owners. We asked some of our folks what they are doing this year for Pride and below are our MUST SEE hot spots for 2011's Seattle Gay Pride!
Thursday – Lounge Into Pride
Once again we are returning to The Rosebud for Jinkx Monsoon's Vaudevillians. Love the mac and cheese and hoping the freakin' sound system works!
Friday – Pride Warm Up
DonnaTella Howe at RPlace JujuBee – With Chez Diva's Entourage
The Social Sponsored Gay Pride – At Grimm's. The Social is opening up two buildings from Team Diva's offices on Olive on Capitol Hill. This is there kick-off for pride.
Stop In at CC Attle's – The Hill's friendliest and cheapest bar.
Saturday – Tracy's Birthday & Hot Night Out
Capitol Hill Pride Festival – Its nice to see everyone out and about. This is the perfect event to bring the young ones.
DonnaTella Howe at RPlace JujuBee
Hey Tranny, Its Tranny! at The Havana Club – They have the oddest video advertising the event. Check it out->
Lezbro – At the Wildrose for those Lesbians out there (secret giggle)!
Miss Kitty Baby at Girl for Girl – One of our fav Burlesque gals!
Dyke March – Starts at 7 PM in the main plaza at Seattle Central Community College
Sunday – Pride Parade Guide
Go early and save our spots with some nasty old folding chairs.
Go to brunch with the gay husbands.
Get a little emotional for the "Dykes on Bikes".
Wave at our gals from the Burlesque Academy.
Say "Hi" to our cousin with The BEAGLES
Say "Hi" to my very first boss here in Seattle, Miz Mardi, who is now Queen Diva at the Gay and Lesbian Task Force!
Love the Bears – Grrr!
Think the Femme's SHOULD wear higher heels!