Celebrate a more peaceful AND optimistic transition of power with us this month. The Imperial Sovereign Court of Seattle will be throwing its big Coronation Ball on February 11. Along with other events in the week. It's a perfect occasion to celebrate community, compassion, and charity in style.
Founded in 1965 by Jose Sarria aka "Mama Jose" in San Francisco. The Imperial Court System now has chapters—known as empires—spanning North America, Canada and Mexcio. The community service and activism of each empire support local organizations and causes, as well as the national fight for civil rights.
For the last year, Team Diva's own DonnaTella Howe has served as The Imperial Sovereign Court of Seattle's Empress, Olympia XLV. She has worked tirelessly to expand their fundraising efforts, including a real estate community partnership with Team Diva and, of course, lots of parties. In 2016, we donated over 5k to the JC and Lady Greytop Memorial Scholarship (the oldest LGBT and Ally scholarship in the US) through the partnership that DonnaTella arranged.
At the 2017 Coronation ball on February 11th, the next emperor and empress will be crowned, and we'll be there to celebrate. But first, that devoted drag diva must be elected.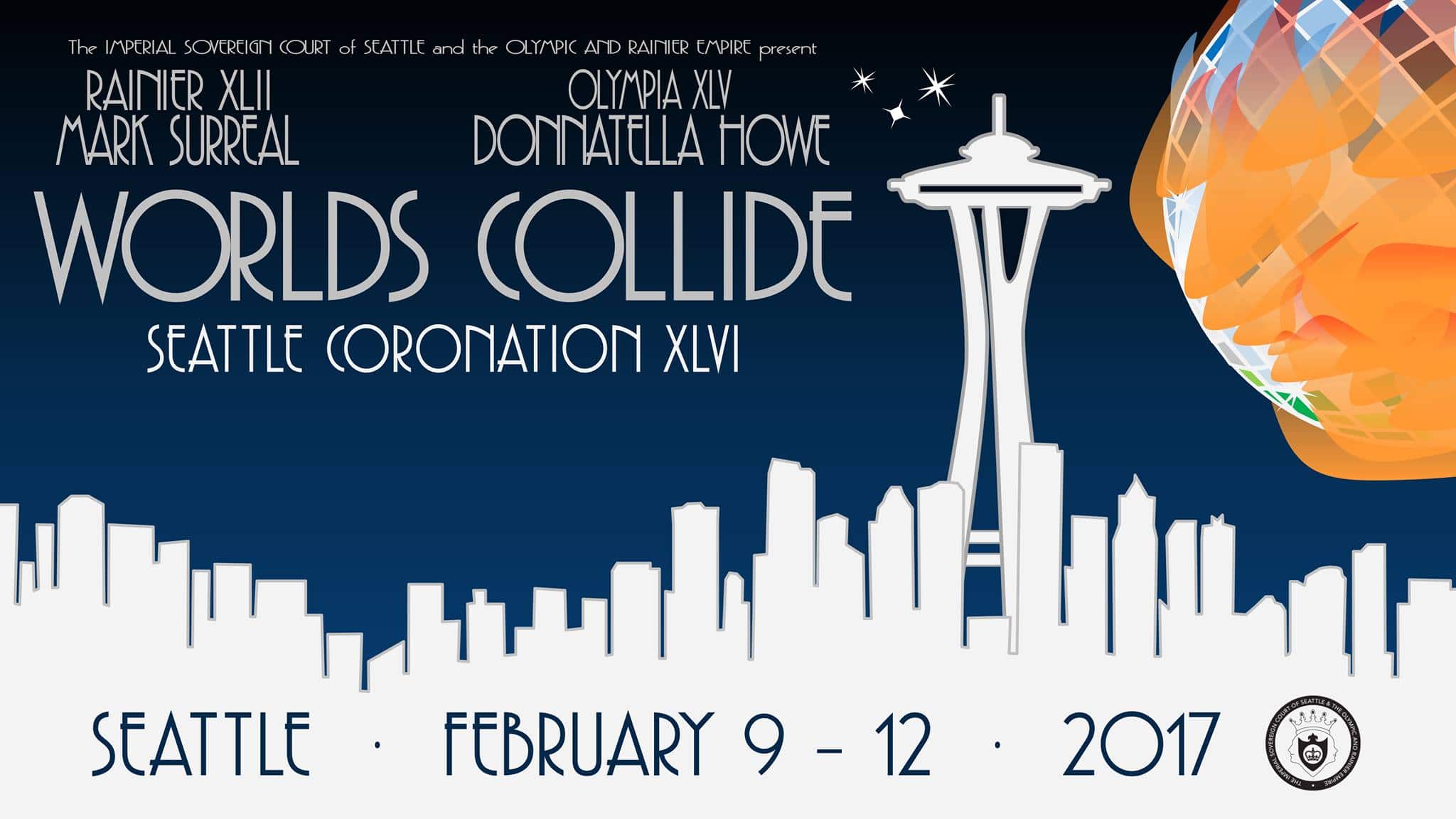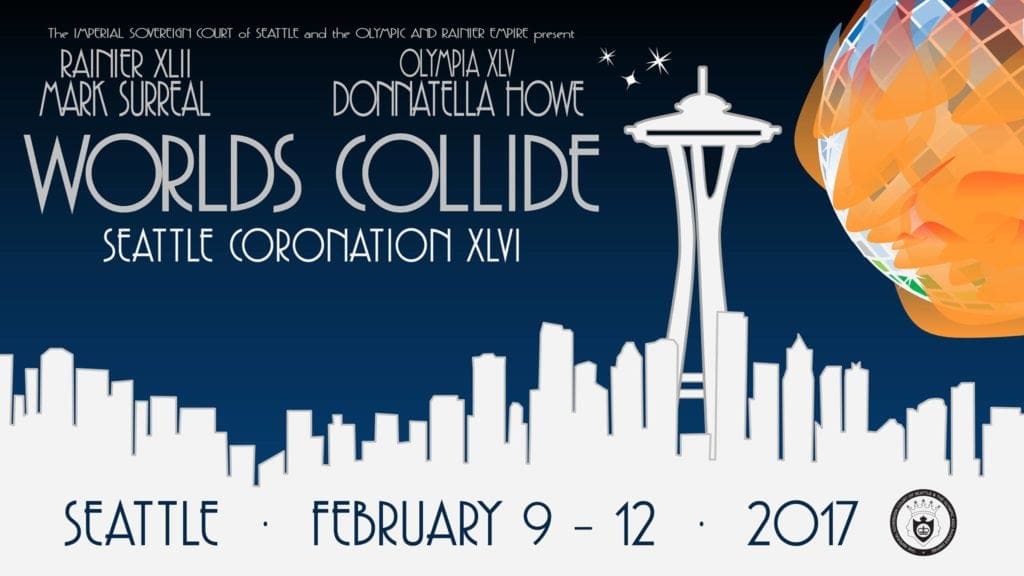 Everything kicks off this Sunday, February 5 with the Imperial Cabaret and Voting at Unicorn (1118 E Pike St). Co-produced with Miss Kitty Baby, the show will feature a slew of drag and burlesque performers, including court members. Our fabulous local talent will pull out all the stops for an audience that will include court members and devotees from around the US, Mexico, and Canada. Expect a very lively show and audience. No cover. Doors at 6pm, show at 7pm.
Other national chapters will be hosting their own events.
Denver and Salt Lake City Show – Thursday, February 9
A joint show by the Denver and Salt Lake empires will feature a raffle, auction, and performances to support Seattle charities. No cover! Doors at 7pm, show at 7:30pm at Neighbours Nightclub. (1509 Broadway)
The Out of Town Show – Friday, February 10
The biggest event aside from the Coronation Ball itself is the Out of Town Show. All the reigning monarchs of this year get a chance to perform and be seen. It's always a blast.  Doors at 6pm, show at 7pm at Neighbors Nightclub. (1509 Broadway) $15 Cover
The Alaska Birdwater Party – Sunday, February 12
After the coronation, the party continues with The Alaska Birdwater Party, hosted by the Imperial Court of All Alaska at CC Attle's. There will be Alaskan swag of all types (including some edible delicacies) and "birdwater shots." (You'll just have to come see for yourselves what that's all about.) It's the first fundraiser of the new reign and will support the monarch's travel fund. No cover! Starts at 2pm at CC Attle's (1701 E Olive Way)
—
Get all the scoop on the coronation and satellite events on the Imperial Sovereign Court's website. We hope you join us for a night of glamor at the Coronation Ball on February 11. Team Diva will be there with Diva Dwellers Mike, Jackie and Sayer Lagase. Cheers!