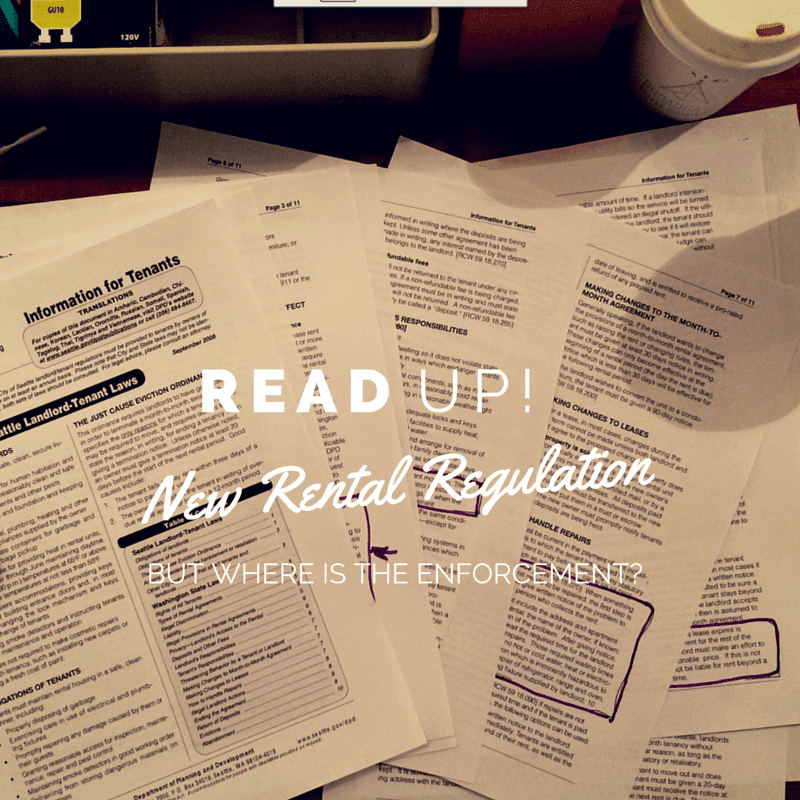 A new rental regulation was unveiled last night. This is part of strengthening Seattle's (tenant leaning) Landlord-Tenant Laws.
The Seattle City Council voted to go after landlords that don't follow relocation procedures when planning to remodel or demolish a rental property.
The city is going after landlords that are jacking up rents to force low income renters (or median income renters) to move out instead of giving them the notice and monetary assistance they deserve. Our city is quickly becoming unrentable for students, artists, and the majority of the working class.
Right now when a building owner is planning to remodel or demolish a rental property, they have to give the current tenants 90 days notice. If the tenant is a low income earner, the landlord and the city are both supposed to offer $1670 each toward the tenants moving expenses. I have been hearing about more about owners who are raising rents to push out tenants instead of following the rules. The Seattle Times article highlighted here gives a story of one tenant's rent going from $550 – $1650. This is unacceptable. I agree with this additional regulation to keep building owners honest and keep Seattle a livable city. 
Another issue is renters being pushed out of their homes so the owner can sell. We were showing a home to one of our buyers and found out that the renter was given two weeks notice to vacate the property. Not only is this illegal but it is happening more and more in our market.
Current regulations have come down in the form of the RRIO (property standards). In order to avoid these new regulations many slumlords have been selling off their rundown rentals to buyers looking for fixer uppers or land to develop. When this happens, they often give less than the required 60 days notice.  That's right, renters, if your landlord wants to sell the property you are living in, they are required by law to give you 60 days notice. Even if you are month-to-month. Even if your lease is up in 30 days. And it's not 60 days from the day they want you out, it's two full calendar months 
I'm concerned with how and who is going to regulate these situations. As I've seen time and time again, people don't know their rights as renters. In most cases of landlord wrongdoing, it is up to the tenant to sound the alarm. This is hard to do if you don't know your rights. Here is the most recent copy of the Seattle Landlord-Tenant Laws. Another extremely helpful resource is the Tenant's Union of Washington State. You can also contact me, your Rent Guru if you have any questions about renting in Western Washington.
Know your rights when you rent!
Roy Powell
roy@Rent-Guru.com