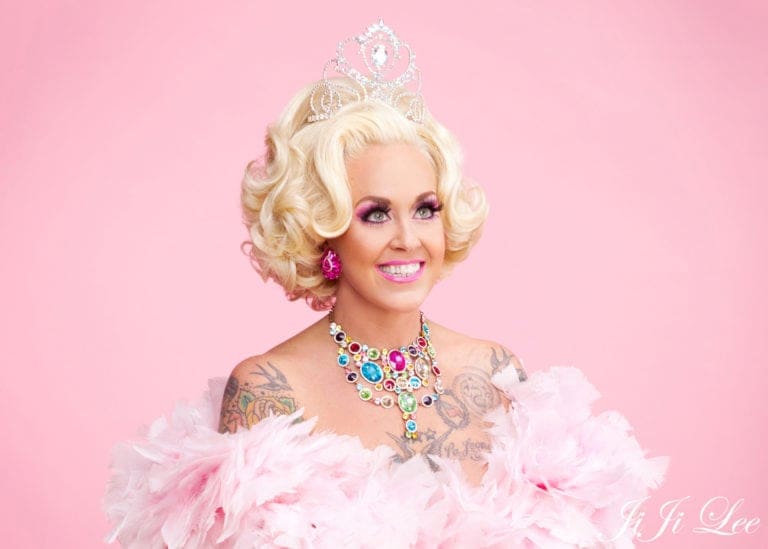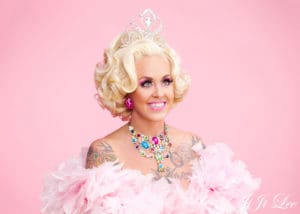 Miss Kitty Baby is one of our absolute favorite people in Seattle. She has been with us since the first Divas Take the Hill and has continued to wow audiences. Her burlesque style and talent showcase her personal loves and interests while keeping the time-honored tradition of burlesque and stripping alive and well. Paving the way for future generations of artists. We are more than excited to have her back as co-host in support of PSKS!
Learn More About Miss Kitty Baby
Miss Kitty Baby is a Femme To Be Reckoned With. In her drag and hostess appearances, she will brighten a room and make you feel like family. With her bombshell looks and killer curves, Miss Kitty Baby brings ruthless sexuality to the burlesque stage, wrapped up in mid-century glamour and female-to-female drag. Timeless and elegant, Kitty Baby transports you back to the Golden Age of burlesque and infuses it with the raw sensuousness of the modern era. Her performances pair the sweet with the down-and-dirty as smoothly as she combines the vintage with the contemporary.
When she's not owning the stage, Miss Kitty Baby volunteers her time to support the burlesque community, the queer community, and the world at large. She has given her time and donated appearances to countless fundraisers over the past decade. She has supported Lambert House, Camp Ten Trees, Peace For The Streets by Kids From The Streets, ICON benefitting Seattle Counseling Services, various Marriage Equality support fundraisers, Les Faeries Vertes fundraisers, Debauchery supporting local queer charities, Queer For All Seasons and Femmetasia by Pidgeon Coop Productions, Girl 4 Girl Seattle, Red Dress Party, Gay Bingo benefiting Lifelong Aids Alliance, Sisters of Perpetual Indulgence causes, Three Dollar Bill Cinema Fundraisers, Seattle Lesbian and Gay Film Festival, West Seattle Senior Rainbow Bingo, marched in various Seattle and New York Pride Parades, been a member of the support crew of Homo For The Holidays, an original cast member of Diva's Take The Hill, and much more as your femme 'Homo-About-Town'. Miss Kitty Baby is here for you.
Don't miss the party! Divas Take the Hill is Thursday, June 9 at Velocity Dance Center in the heart of Capitol Hill. Get your tickets online!