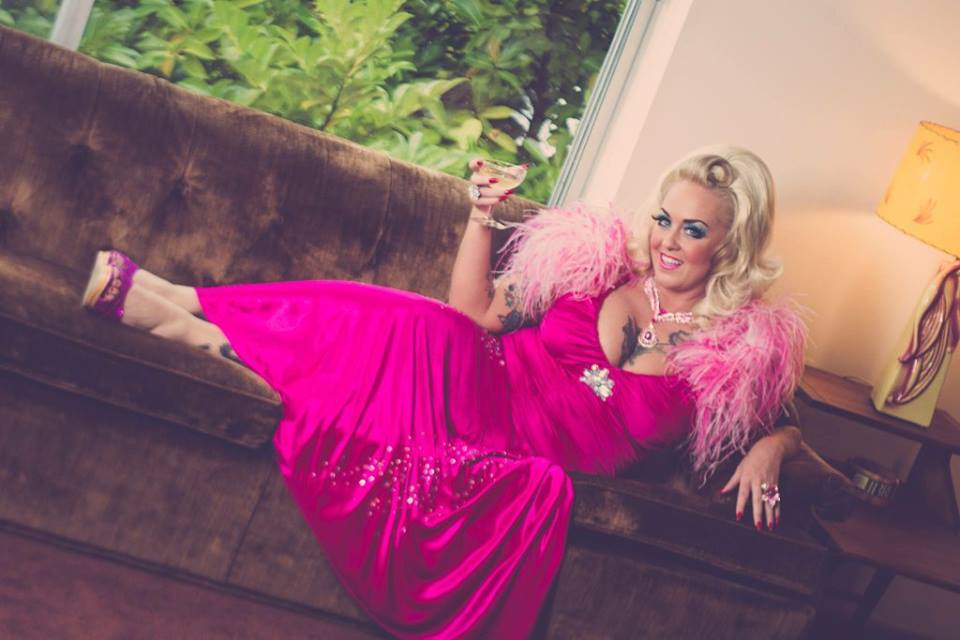 Miss Kitty Baby returns to  Divas Take the Hill 2015, benefiting PSKS, whose vital outreach serves at-risk and homeless youth and young adults. Not only is she returning to perform but she will also be  one of our hostesses along with DonnaTella Howe.
Miss Kitty has been at every Divas Take the Hill. To say that the Saturgays adore Miss Kitty is an understatement. They worship this Diva! Miss Kitty also just introduced us to one of our newest performers Al Lykya. All I can say is that the Saturgays will have more reasons to worship Miss Kitty!
Learn more about Miss Kitty Baby
Miss Kitty Baby is The Forever Girl, A Femme To Be Reckoned With. With her pin-up good looks and killer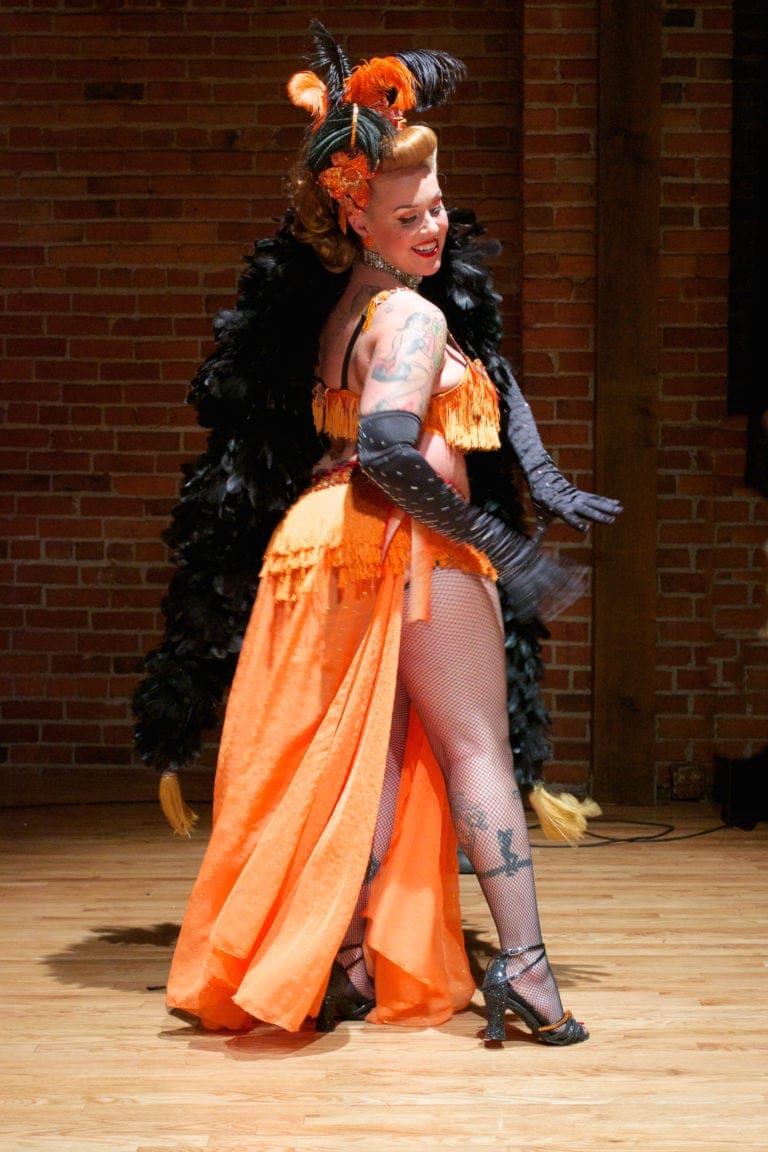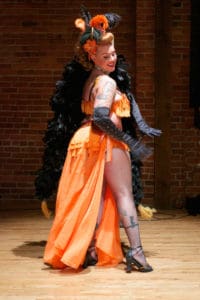 curves, Miss Kitty Baby brings ruthless sexuality to the burlesque stage, wrapped up in mid-century glamour. Timeless and elegant, Kitty Baby transports you back to the Golden Age of burlesque and infuses it with the raw sensuousness of the modern era. Her acts pair the sweet with the down-and-dirty as smoothly as she combines the vintage with the contemporary.
A master of the art of the tease, Miss Kitty Baby creates an alluring intimacy with her audiences. Her come-hither gaze commands the room, and her smile exudes confidence in every shimmy, bump, grind, and twirl. She reels you in with charm, and sends you into a tizzy of sexual excess. Whether pretty or filthy, Miss Kitty Baby is endlessly entertaining.
When she's not owning the stage, Miss Kitty Baby volunteers her time to support the burlesque community and world at large. She is the producer of the Seattle Burlesque Games and several Burlesque Hall of Fame Legends Challenges, which raise money to help burlesque legends participate in the Burlesque Hall of Fame Weekender each year. Kitty has also volunteered on production teams for BHoF and BurlyCon, and is the founder of The Pinup Angels.
What was your first thought when you woke up this morning? About DonnaTella Howe's boxy hips.
Who is your hero? Donnatella Howe
If you could time travel, what era would you visit and why? That time I almost made out with Donnatella Howe.
What are you most proud of? Almost making out with Donnatella Howe.
—
Don't miss the party! Divas Take the Hill is Thursday, June 18 at 12th Ave Arts in the heart of Capitol Hill. Get your tickets online.