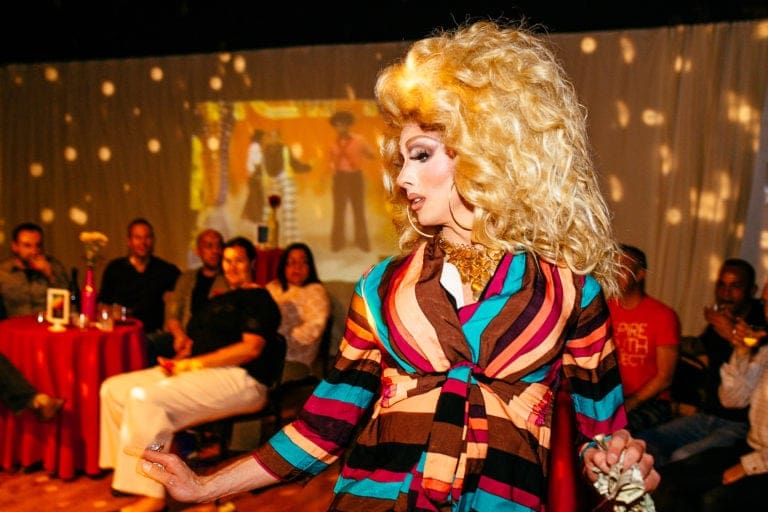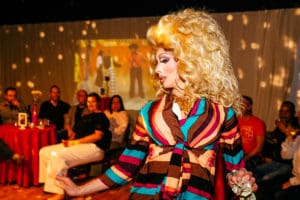 Wow the line up for up for Divas Take the Hill 2015 keeps getting better and better. This years Divas Take the Hill is benefiting PSKS, whose vital outreach serves at-risk and homeless youth and young adults. Some of the best of Seattle's drag and burlesque scenes are taking part, including our hostesses, DonnaTella Howe and Miss Kitty Baby, and we are very happy to know that a rising star in the Drag community Deja Nouveau will be returning to the Divas Take the Hill stage.
The Divas first saw Deja on the Sylvia O'Stayformore Bacon Strip stage. We were blown away by her willingness to get out of typical Drag and just bare her soul on stage. Can't wait to see what this gal will whip up for the Divas Take the Hill FIVE year birthday stage!
Learn more about Deja Nouveau
Hailing from the far north, Deja Nouveau is staking Seattle by storm. You can catch her performing all over town, and if you're lucky, gogo dancing at R Place on the weekends. (A bitch gotta get that coin). Focusing heavily on social media, you can check out her appearance on Transformations with James St. James on YouTube, her Facebook, or borderline NSFW Instagram and Twitter accounts. This year, she'll be headlining her own show and performing with Ben DeLaCreme in Anchorage for Alaska PrideFest!
—
Don't miss the party! Divas Take the Hill is Thursday, June 18 at 12th Ave Arts in the heart of Capitol Hill. Get your tickets online.