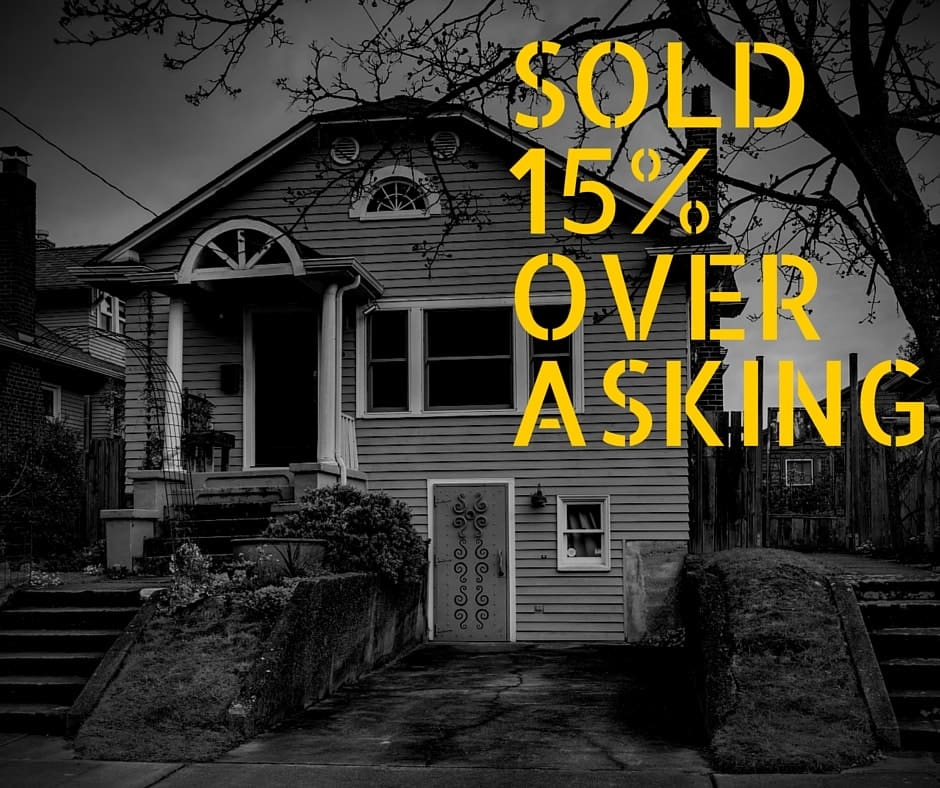 What is this you say, The Divas "Just Listed and Just Sold" this Chic Central Area Bungalow? Yep – this home sold for 15% over asking. How? By following the three principles of the #Diva Difference: Fix what is broken, make it beautiful, and market the heck out of it. And the results are – Fabulous!
Our Diva Dwellers Melanie and Ed bought this adorable bungalow in the early 2000s and swanked it up from a dated fixer to the beauty she is today. As much as they loved this home, their neighbors, and their Central District hood, over the years their lives and business migrated to LA and it was finally time to say "good-bye" to their Seattle abode. Since they had spent so much time and energy creatively remodeling the home over the years, getting the home ready was relatively easy. Some simple steps to rebuild, some painting and some minor details here and there and the house was ready! Our folks moved out, we brought in our amazing stager, Erin, from Open House Staging and – TADA! The home was ready for her "on market" debut.
—-The Results—–
We had over 20 showings.
The Open Houses had over 30 groups on Saturday and Sunday.
There were 4 offers and ONE lucky winner!
This home sold for $807,000 (15% over asking).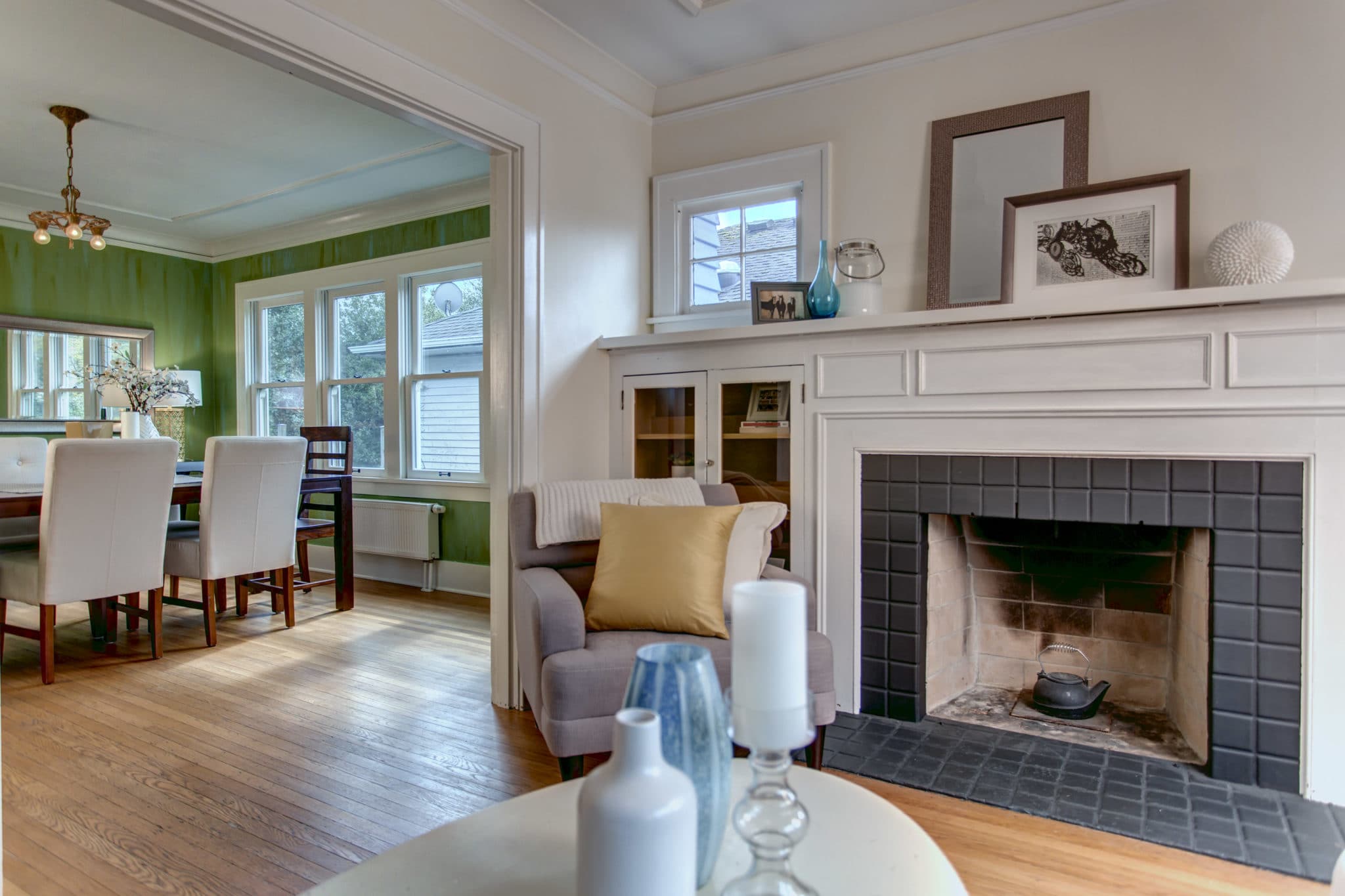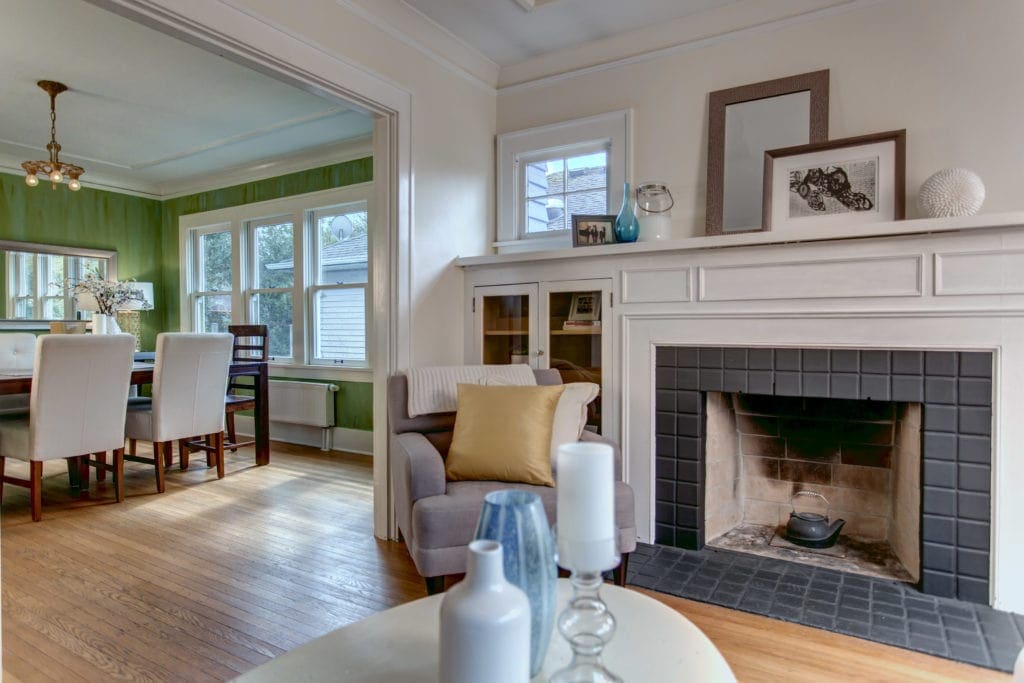 Let's talk about the work completed on this home?
We knew this home was special the moment we walked in. When I help our Diva Dwellers purchase the home, it was a pretty major fixer. Over the years they slowly remodeled the home with a definitive creative flair; Heath tiles in the basement, newer but period design cabinets in the kitchen, period style switches and fixtures and vibrant colors and wallpaper in the bedrooms and dining spaces. Really, there was some minor painting and some minor door and window trim in the basement left to finish. The only major "fix", was rebuilding the back stairs off the kitchen porch. Once all that was done – the home was ready for cleaning and staging!
And let's talk about marketing on this Chic Central Area Bungalow?
It's own blog post on the

Diva Blog

where we talked in detail about the surrounding neighborhood.

It's own email marketing to our Diva Sphere AND power real estate brokers working in the Central District and surrounding areas.

And, of course, the cool Diva video!
Is it time for you to get the #DivaDifference on your adorable home? Are you ready for the challenge? Contact the Diva today!