Whether it's your day off or your night out, Seattle offers plenty of opportunities to feel yourself in all the best ways, despite the heat. We're bringing sexy back this summer with some hot outdoor activities.
1. It's a Party on the Roof
If you live in one of the many luxury condos or apartment buildings in Seattle, you probably already have access to a rooftop area where you can BBQ and take in the views. You probably won't be the only one with that idea, so it can be a great way to meet your neighbors if you grill out with a friend (or friends) and have a little extra ready for others.
If you want to have a chic happy hour, The Nest at Thompson Hotel offers sweeping views of Puget Sound. These days, the sunsets are especially dramatic thanks to the smog from wildfires in BC. Rarely has environmental havoc looked so eerily romantic.
And if you want to keep the party going late, head to The Monkey Loft in SoDo. This is one of our favorite venues in Seattle, and it is the absolute best in summer when the rooftop patio opens and the party goes LATE. Great crowd. Great music. Great design. What more could you want?
2. You're on a Boat
Seattle has the highest number of boats per capita in the U.S., and if you don't have one yourself, you can probably find your way onto one. Seeing Seattle from the water will only deepen your love of this place, even if you are sitting in a kayak instead of drinking on the deck of a yacht. Summer is the time to do it.
Once you are out boating the lakes, you can complete the experience by doing some boat-up dining. We wrote a guide to the best boat-up dining in the Seattle area, so check it out and plan ahead.
3. Suns Out, Buns Out at the Beach
The nude beaches on Lake Washington are always packed during the Seattle summers. Madison Beach's south end has queer and mixed clothing optional areas. You can toast your tush and then cool off with a quick dip. If modesty prevails (or you are on a date where it's a little too early in the relationship to go full frontal), check out the hip T-dock in Leschi and the family-friendly east end of Madrona.
4. A Day (or Evening) at the Park
Hikers and homebodies alike can enjoy Seattle parks in summer. For the more active set, it doesn't get much better than Discovery Park in Magnolia, whose 534 acres of green space include nearly 12 miles of trails. From bluffs overlooking Puget Sound to the lighthouse on the shore northwestern shore, romantic views abound.
Across the water, Golden Gardens offers sandy beaches, volleyball nets, and its own steep trails up to Sunset Hill. Have a little luau with friends, set up a net and play ball, or just lounge on the sand with your sweetheart.
If you want an even more chilled out event, Three Dollar Bill Cinema's summer movies in the park are back. Each Friday at sundown through the end of August, you can watch a selection from their latest film series, Parental Advisory. It's totally free, and you can set up your own seating and bring your own food, or buy concessions and rent lawn chairs on site. Arrive early to get a good seat and enjoy pre-show events, including DJed music starting at 7 pm. The movies start around 8:30 pm, at sunset.
August 11: Beetlejuice
August 18: But I'm a Cheerleader
August 25: Juno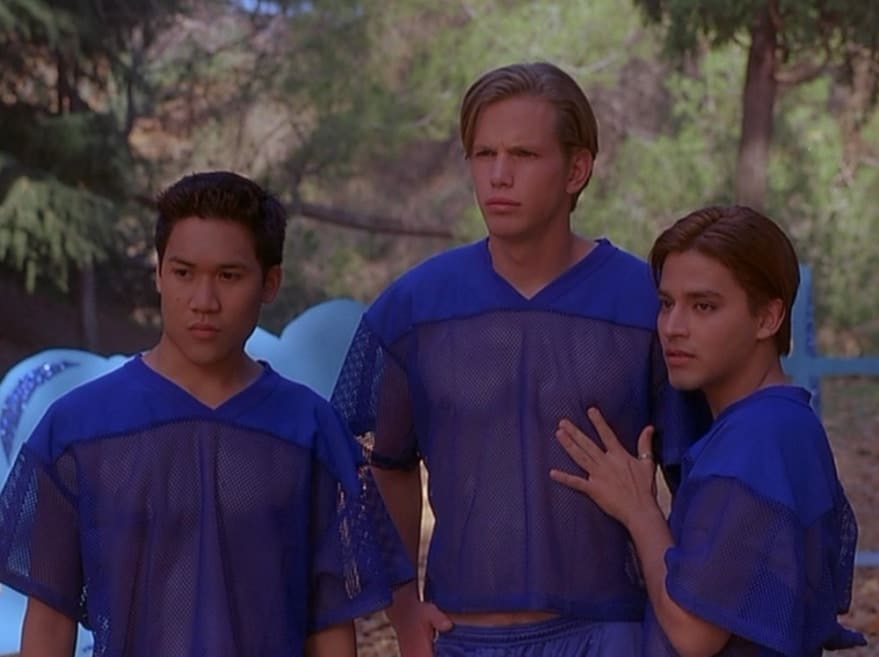 Last but not least, this Friday is also SAM Remix in Olympic Sculpture Park. Advanced tickets are sold out, but limited tickets will be available at the gate. The summer edition of SAM Remix is always a blast, with perfect views, creative activities, and a vibrant crowd dancing at tents around the park. Read more about this summer's party on the site.
5. Georgetown Art Attack and Bacon Strip, August 12!
Last but not least, don't miss Art Attack in Georgetown this weekend. Every second Saturday, galleries and artist studios in Georgetown open their doors for a neighborhood wide art party. There's Equinox Studios, where you can see demonstrations of metalsmithing and get to know artists in their own creative spaces. There's Oxbow, where you can see the latest fine art installation by sculptor Dan Webb. (Also, get some delicious bites and a slushy cocktail at Ciudad.) And then…
BACON STRIP IN THE GEORGETOWN TRAILER PARK
Our favorite night of drag and burlesque has its annual Trailer Park Drag Strip 2017 at the Georgetown Trailer Park on Airport Way. Admission is free, but don't forget to bring singles to tip those hard working performers.
Sylvia O'Stayformore and Honey Bucket will be hostessing with performances from:
House of Darling
Miss Bacon Strip 2017 Strawberry Shartcake
2016 Empress of the Universe Miss DonnaTella Howe

Abbey Roads

Kara Sutra

Jared Mills

Tyler Condon

and legendary trailer park monster, Jackie Hell!


---
Wanna beat the heat between parties? Check out our guide for activities to cool you off in the summer in Seattle.