One of the most wild, unique and thrilling performances of the last decade is returning to ACT and we could not be more excited. KT Niehoff's A Glimmer of Hope or Skin or Light was first staged in 2010, and we know many people for whom the experience was a high point of the year…or even a transformative experience. As the performance is immersive and breaks the fourth wall with the audience (as people are free to move around the Bullitt Cabaret Theatre and see the action from changing perspectives), no staging is identical, and no one will experience the show the same way twice.
The show is described by Niehoff as a "glam-rock, free-for-all musical," with live music coming from a band fronted by Niehoff and Ivory Smith. It also features a "coven" of five dancers dressed (and occasionally undressed) in wild, ghostly costumes as they run and dance throughout the space. Meanwhile, prim, ethereal hostesses pose and titter on the stairs and mezzanine. If one were forced to explain the overall aesthetic and effect of the various parts of Glimmer—putting aside the choreography itself—one could cite David Lynch, Laurie Anderson, Tim Burton's Beetlejuice, John Cameron Mitchell, and David Bowie…and certainly more. But you can't really capture the actual experience.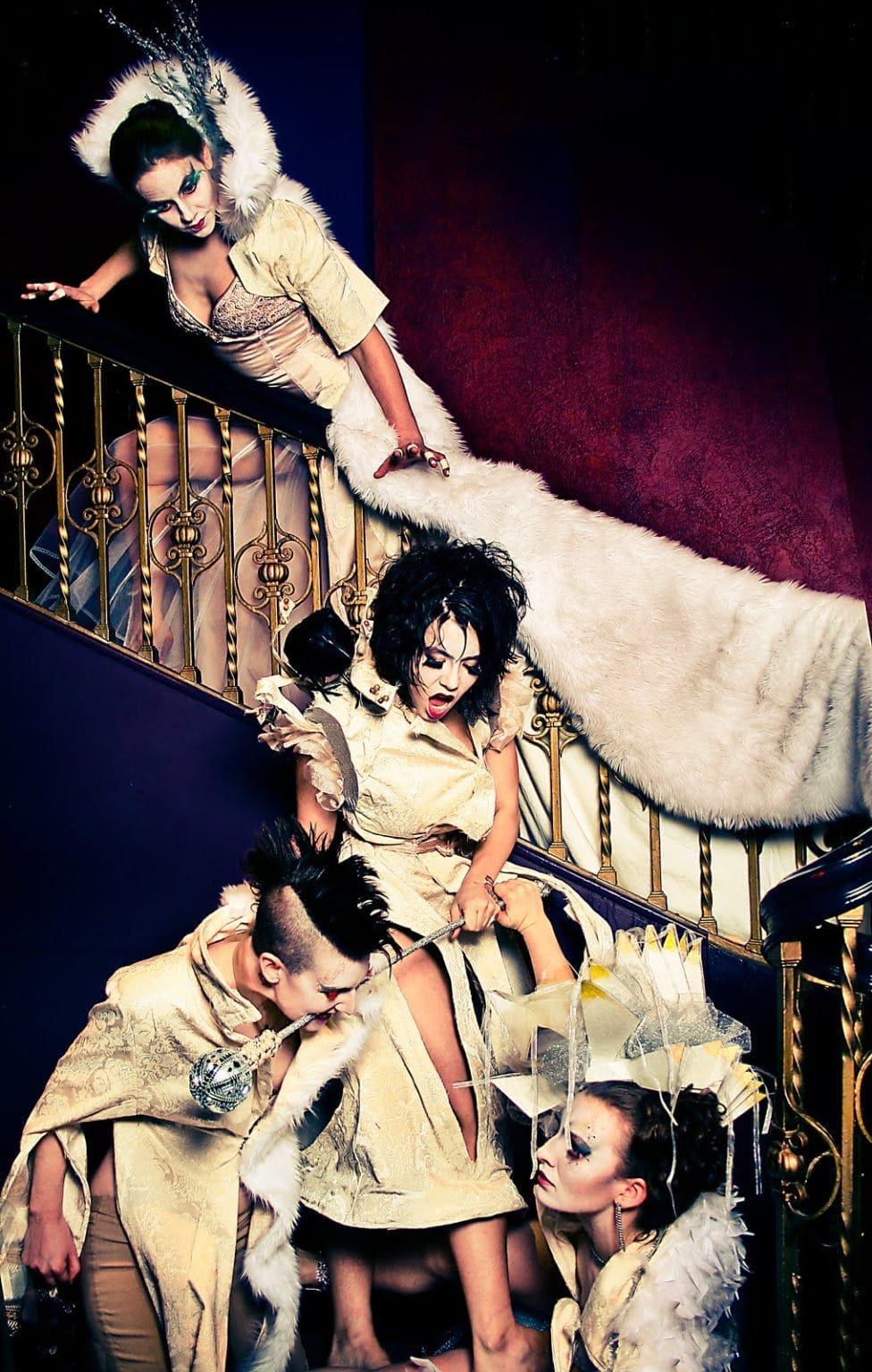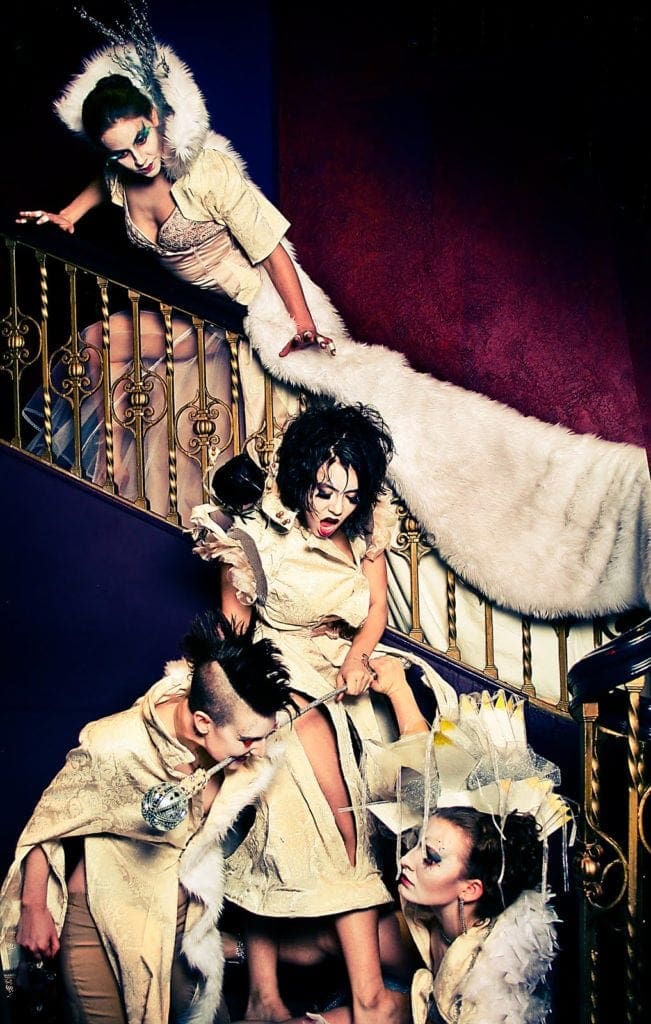 Niehoff says that this will be an updated version, and some fans of the performance are already buying up tickets for multiple nights. How it will differ from one's memory doesn't seem to matter to anyone…that's how crazy-good this piece is. The structure and narrative remain untouched, but the characterizations are being personalized by the latest troupe of dancers in ways that will change the feel of specific dance numbers. Niehoff has stated in an interview that the music has experienced a shift, as Niehoff and Smith hone the transition between live and recorded material and adding vocals, such that there are vocals throughout the performance, including songs delivered by one of the dancers (Molly Sides), so the piece feels even more like a musical than before.
It's clear that the spontaneous, experimental thrill will still be there. And I think it's worth clarifying: Glimmer is experimental in a way that isn't off-putting, even to audiences that aren't seasoned fans of performing arts. Because one is immersed (potentially even engaged a little by a performer), one is not left to be passively confused by the more esoteric aspects. It is mysterious and works to arouse the curiosity of the audience, and the lingering mysteries of it only add to the pleasure instead of frustrating you. It was previously performed in mid-spring…and it feels even more apt for this time of year. If you love the arts OR if you don't know what to make of performance art, but want to be more engaged with it, this is not to be missed!
Read more about the production and purchase tickets on the ACT website.
See video from the 2010 performance on Vimeo.