Are you ready for another adventure? It's time to head north to one of Seattle's most coveted neighborhoods, steeped in history. Phinney Ridge separates Ballard from Green Lake, running north and south from approximately N. 45th to N. 85th Street. The ridge itself is named after Guy C. Phinney, who was a lumber mill owner and real estate developer. His estate was bought by the city and turned into Woodland Park in 1899. Phinney's estate originally included a private menagerie, and the western half of the grounds became what is now Woodland Park Zoo.
Visit Phinney Ridge and see for yourself why it's so awesome! Our mini guide will get you started.

Getting There and Getting Around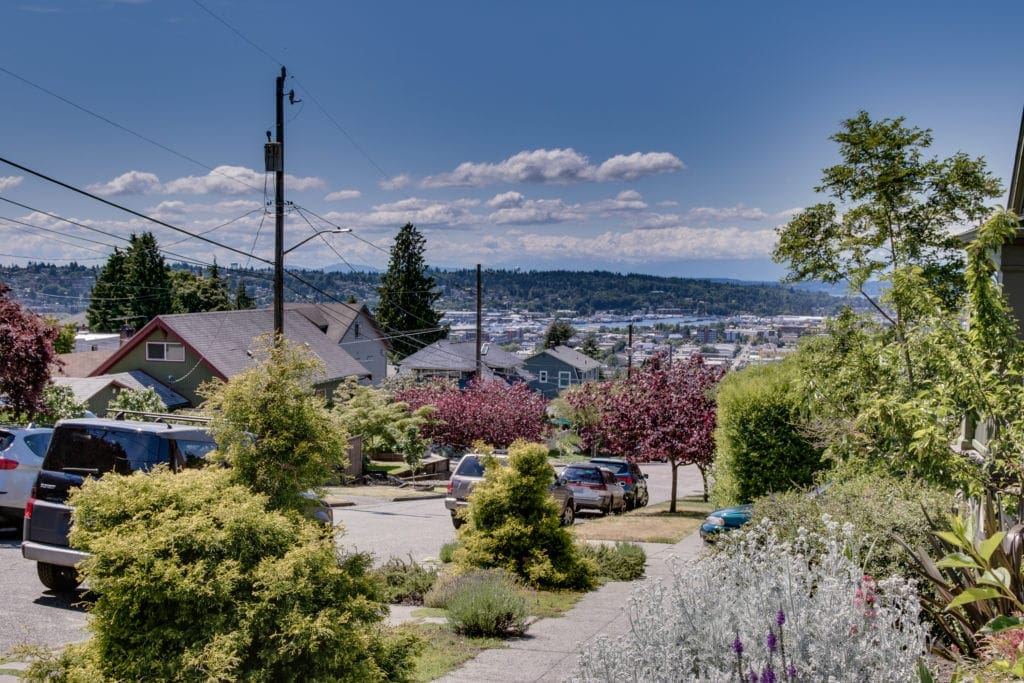 Phinney Ridge is a fantastic, primarily residential neighborhood filled with quintessential Seattle Craftsman homes, some stunning Olympic views and a small business district that runs along Phinney Ave/Greenwood Ave. It also has an amazing Community Center that hosts events year-round. With a neighborhood walk score of 88, beautiful city streets for biking and easy access to Aurora Ave, getting out and around in this hood is a breeze. Once you are there, you will find numerous local markets, boutiques, drinking and dining options to pass the time. And since Phinney is perfectly situated near some of Seattle's other famous neighborhoods, such as Ballard, Greenwood, Green Lake or Fremont – go in any direction and you will find more fun adventures awaiting you.
Work Up an Appetite for These Awesome Places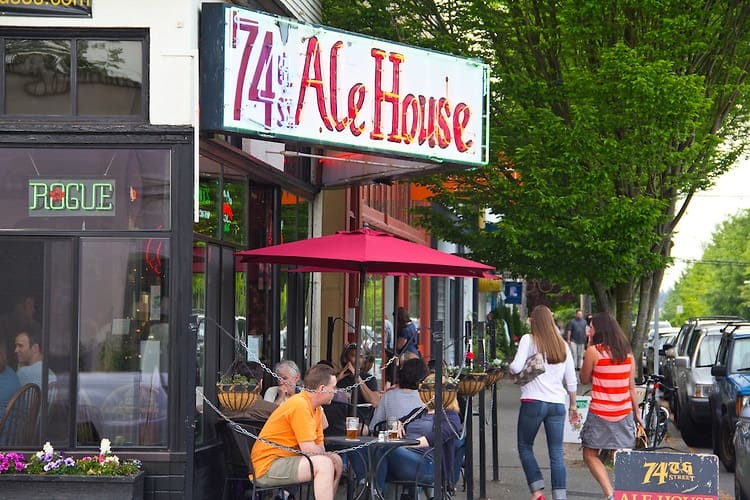 Getting there might have worked up your appetite, especially if you are making the trek from east or west of the city. Once you've climbed the ridge, it's just a block or two to thirst quenching and appetite satisfying spots. The well established 74th St. Ale House has been serving up hearty pub dishes and killer local brews for decades and will easily satisfy both your hunger and thirst. If you are looking for fancier fare, head over to The Blue Glass on 65th. Snag a table and enjoy some lovely Thai Mussels and The Old Testament bourbon cocktail (the closest I've come to a religious experience in years). Finally, if neither booze or beer is what you desire – do not fret. Just next store is Stock, offering farm-to-table Vietnamese-inspired fare, or jet back up to Greenwood to Gorgeous George's Mediterranean Kitchen for some mouth-watering chicken, lamb, and vegetarian dishes.
You Must Visit Our Open House on 6th Ave NW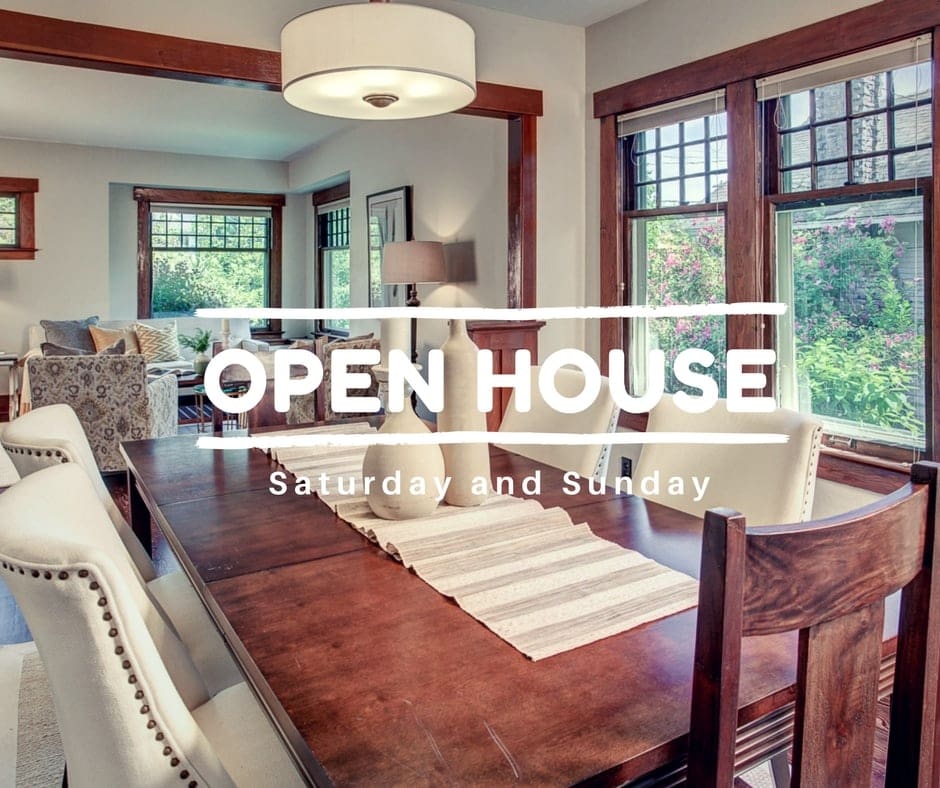 Our Grand Craftsman home awaits you. Enjoy your morning coffee in the quaint eating nook. Have chic parties in the formal living room and dining room, or create a romper room in the basement. Prepare perfect date night dinners in the period style kitchen. Relax with a long read in the master bath soaking tub. Cuddle with your honey in the sun-soaked family room. Take a break from the grind while sipping Rosé in the lush backyard. All this, plus an amazing city locale.
Address: 7013 6th Ave NW
Community Comes First in Phinney Ridge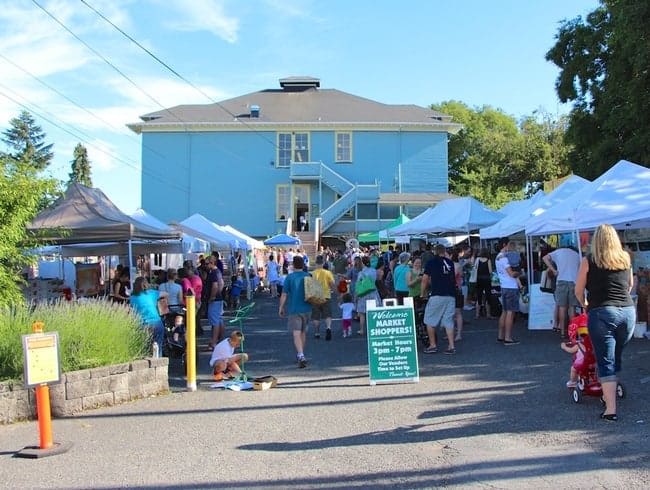 You see people of all ages enjoying walks, bike and scooter rides, children playing together on the sidewalk and heading to the nearby parks in Phinney Ridge. The Phinney Neighborhood Association hosts annual events such as their trick or treat Halloween street party, as well as weekly events ranging from Spanish conversation and crochet groups, bridge clubs, dancing lessons, and concerts. The Greenwood Car Show celebrate its 25th anniversary and will draw amazing cars and vendors from around the region. Art Up & Chow Down at the monthly art walk that takes places with different participating venues each month. Don't forget that Phinney Ridge also has their own farmer's market!
Hope our guide to Phinney Ridge gives you a great start to explore. Not get out there and have fun this weekend.