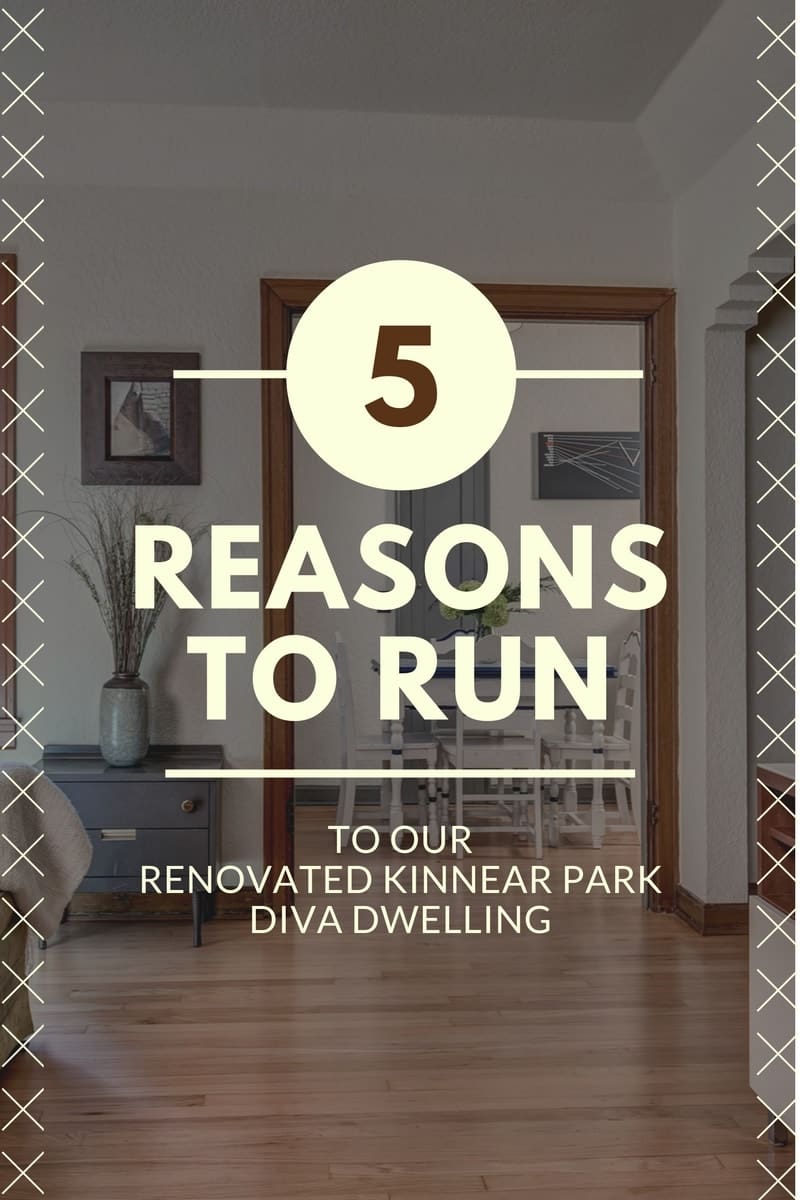 Need some good reasons to see our stunning renovated Kinnear Park condo at the Seaview? First off it is right next to 
Kinnear Park
and it is in the Seaview condo building. Kinnear Park is close to the
Thomas Street Bike/Walking bridg
e that will take you right to the new
Expedia Campus
. Think about it. Buy this baby as your first home and rent it out to the tech kids at Expedia once it is time for you to move on up to your bigger home. You cannot lose in our fabulous Kinnear Park condo at the Seaview!
Check out Rocky host an open house with Diva Chavi playing the wowed real estate agent.
Now Here are "The Top Five Reasons" You Need to Run to our stunning Kinnear Park condo:
Reason 1: Kitchen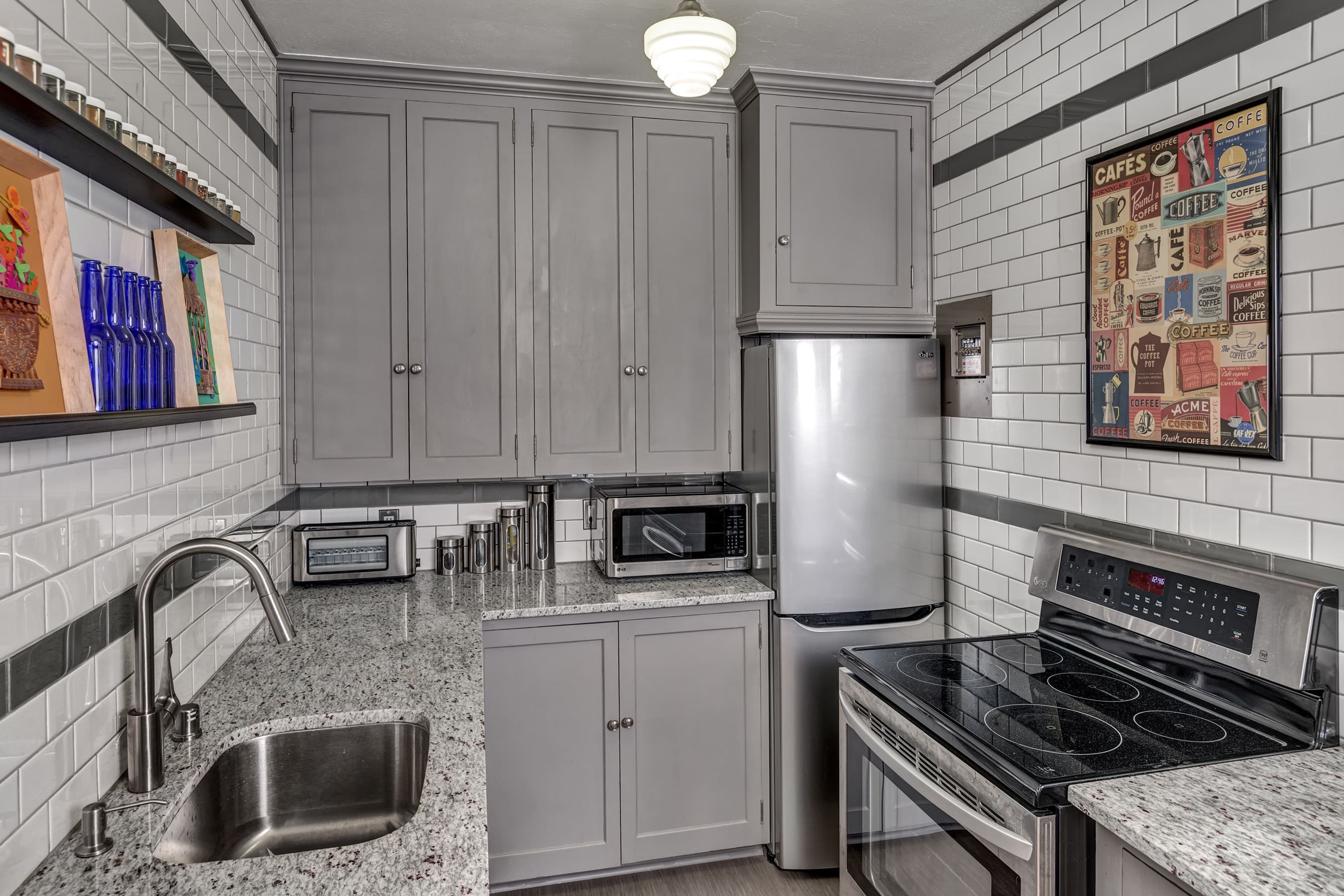 Walking into a building that has been well taken care of and withstanding the test of time is the best. Especially when you're checking out a home such as this! Having been lovingly taken care of and restored, the lover of vintage home spaces can appreciate living here. The original cabinets have been refreshed and restored, floor to ceiling tile and granite countertops help tie it all together. An under mount stainless sink, Fisher and Paykel dual dishwasher, and LG smooth top convection range and refrigerator bring some modern character to the classic design. Plus new luxury vinyl plank flooring adds to the charm and character while offering easy upkeep and care.
Reason 2: Renovated Space for Living Big in a Small Space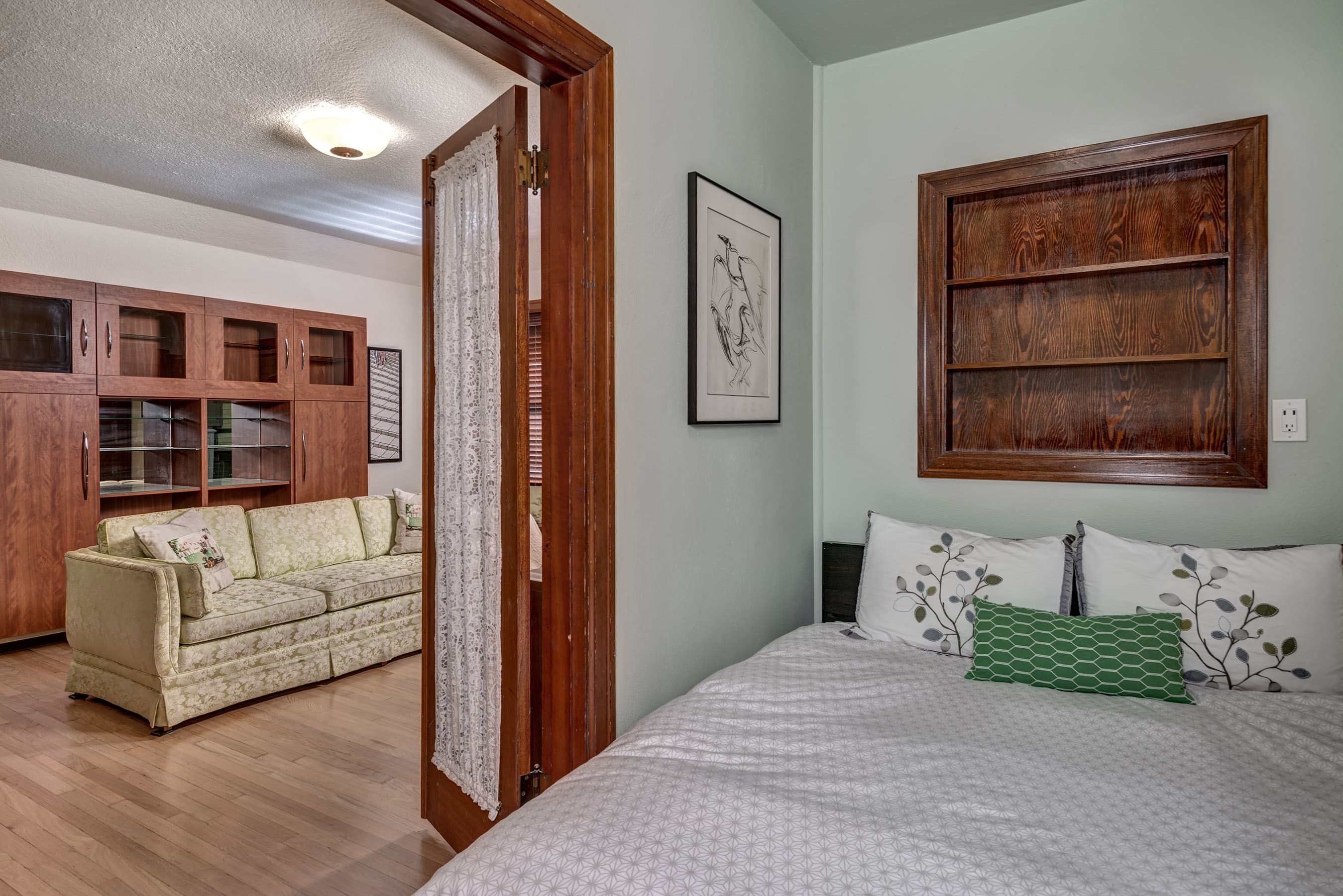 The closet has been thoughtfully renovated to create a bedroom and your very own walk-in closet. As an added bonus, above the headboard, you have built-in storage. One of the best features about spaces such as this are the built-in features and shelving that instantly offer you space to store and show off your favorite things. Note the new outlet that has the USB plugins for your various devices. The door to the original closet was relocated to create an amazing walk-in closet. The closet even made Rocky swoon!
Reason 3: Bathroom
Keeping up the theme of lovingly refreshed, check out the bathroom. Who doesn't love a gorgeous bathroom space to get ready for the day or to relax for a shower or soak after the day is over? Beautiful new tile on the floor and walls gives a new lift to the bathroom. Featuring a new sink, pressure-balancing shower valve, and toilet, it is all new just for you! Not to mention the storage options follow you here as well. Two storage cabinets mean you can keep everything in its rightful place and not have to store it elsewhere. Each room can have what it needs and nowhere else!
Reason 4: Queen Anne Living
Queen Anne has one of the best atmospheres as a neighborhood. It's urban, it's residential. Residents are close to downtown Seattle and to many other neighborhoods, but you're also above many of them looking over and out at spectacular views. There's a feeling of a slower pace, while still being able to access amazing art, dining, shopping, and nightlife. So much is in walking distance, leave your car parked in its parking space and enjoy a jaunt for your errands. Have a pooch or a love of tennis? Enjoy an off-leash area and tennis court right nearby. Grab your morning coffee at
Cafe Ladro
on your way to work. Enjoy happy hour and some amazing pizza at
The Masonry
or enjoy a date night at
The Sitting Room
before a seeing a show at
On the Boards
or
SIFF Uptown
.
Reason 5: The Beauty of the Seaview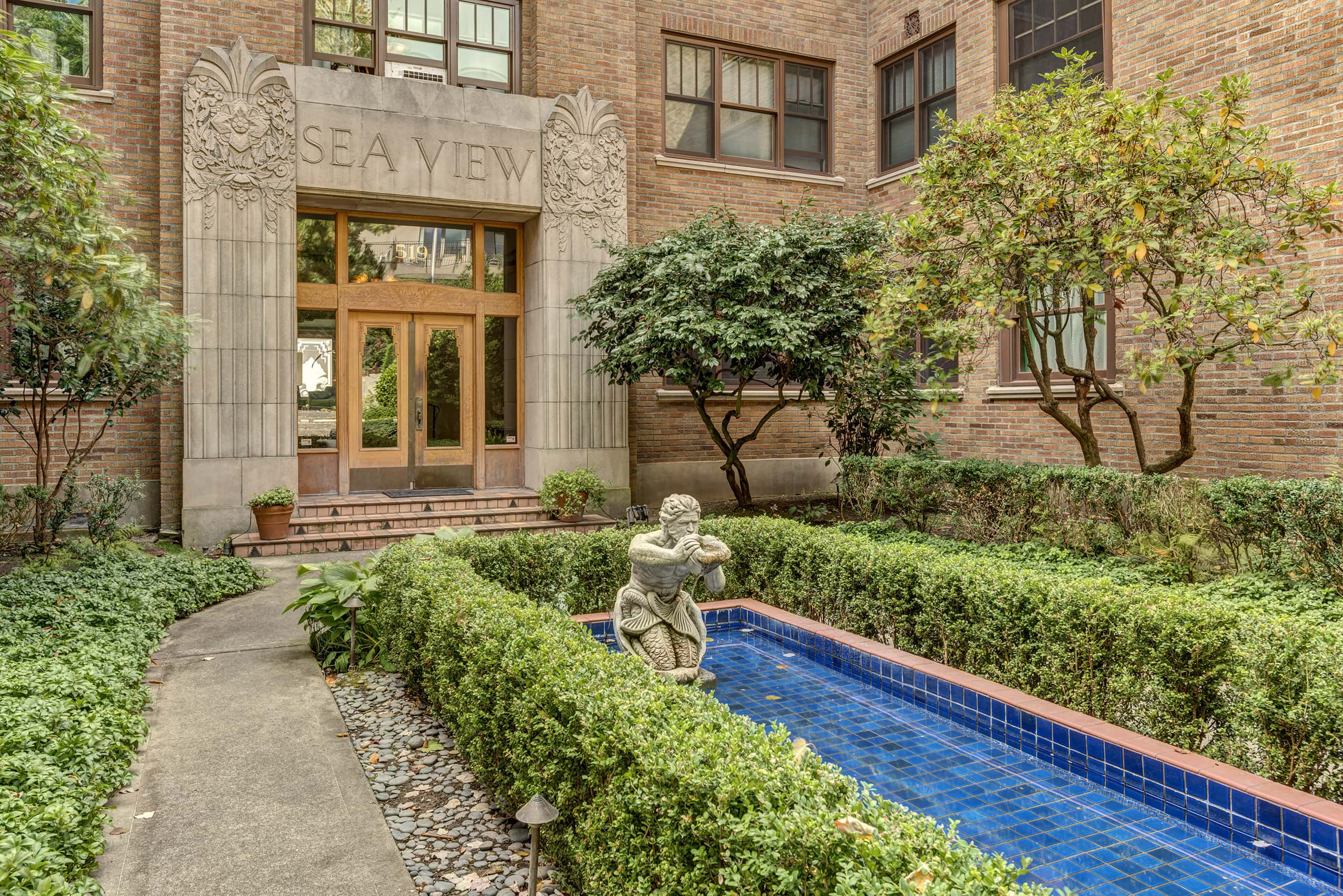 The beautifully kept and well managed Seaview condo is one of Seattle's few art deco buildings. From the moment you arrive, its design continues to stand the test of time and welcomes you. A quaint courtyard landscaped and surrounding a gorgeous blue fountain. From the front doors, into the lobby, down the halls or on the elevator. The art deco design follows you and has been kept looking its best by the HOA. You can almost hear the sounds of yesteryear floating down the hallway. A timeless design that accentuates living here with modern touches that compliment each other and make you feel right at home.
The Critical Nuggets About This Kinnear Park Condo