It's "Endless Summer in Seattle" season. No, seriously—these extra long, hot days has made our brains go a little mushy and our tummies search for cool libations. Our friends that have condos with pools and/or rooftop decks have been receiving us—bottle of rose in hand, of course—as well try to make the most of every minute. The season is far from over and the temperatures are not abating (thanks, climate change), and this is our guide for surviving and thriving "Endless Summer in Seattle"!
Find a Friend with a Boat!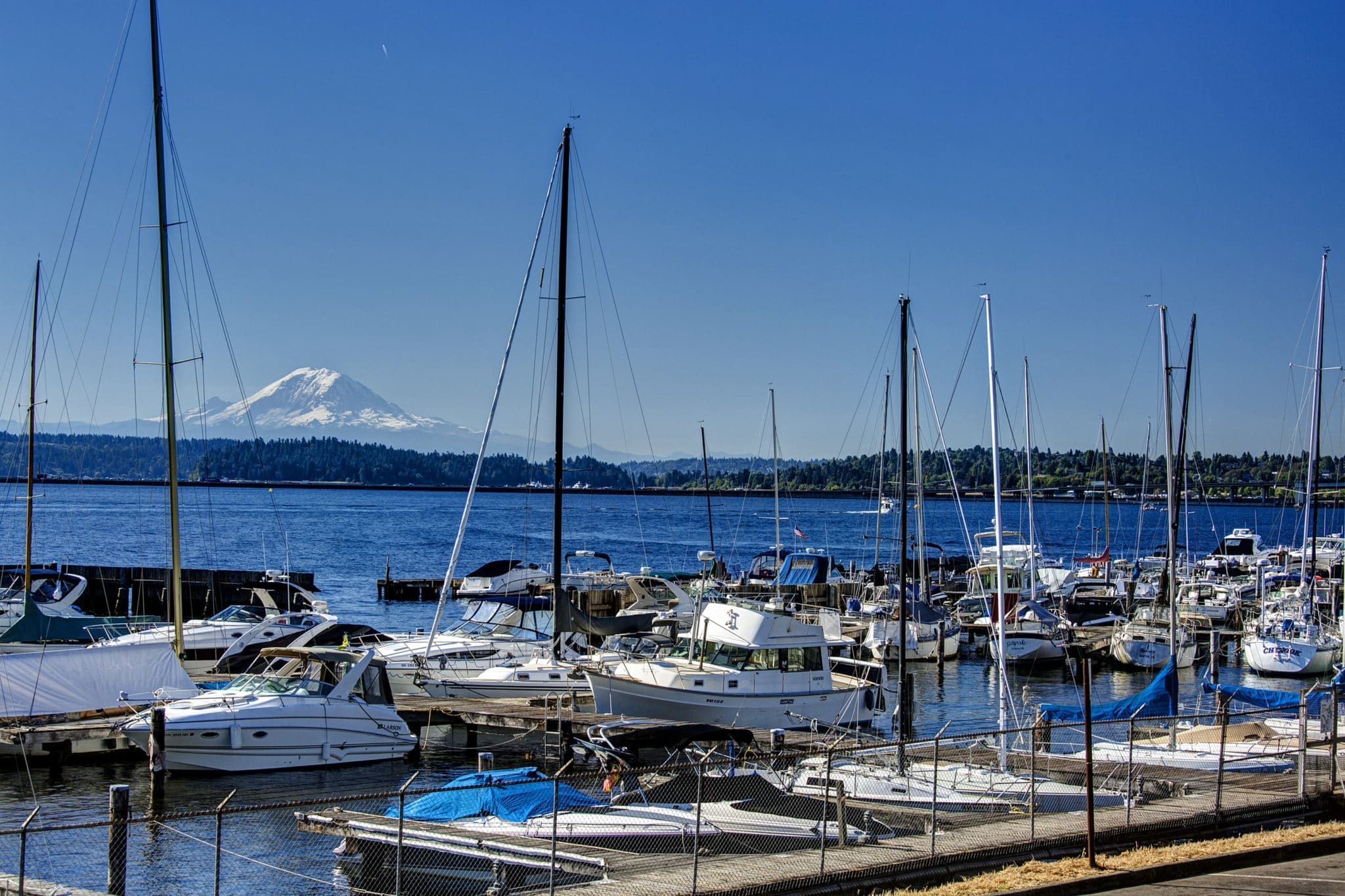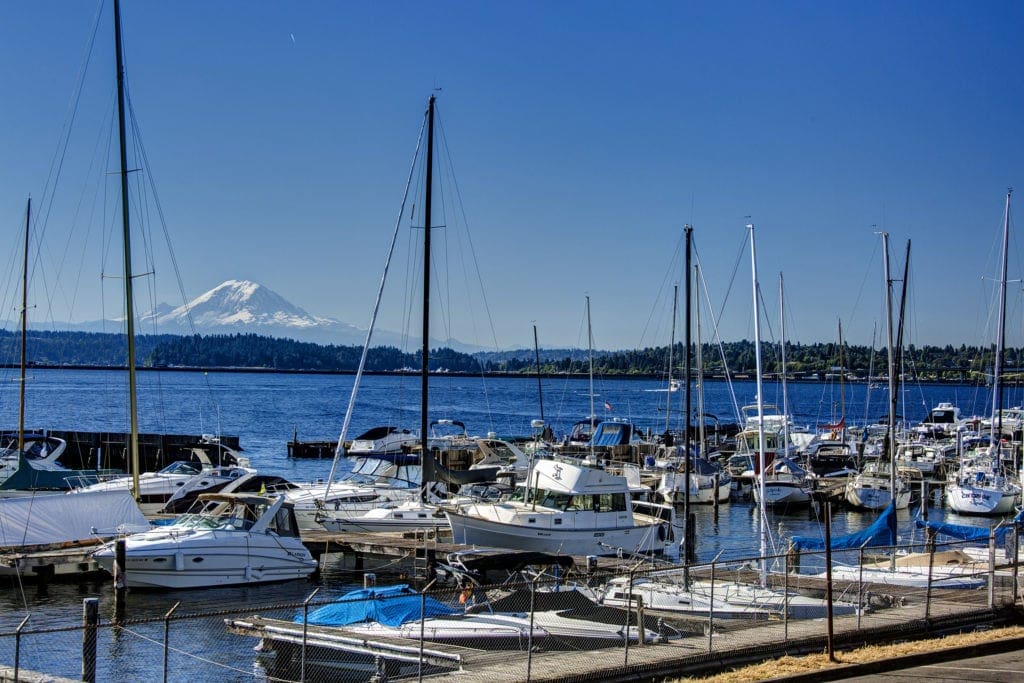 Seattle has the highest per capita rate of boat ownership in the states. If you don't have a boat of your own, you probably know someone who does. At the very least, there are places around town that allow you to rent boats large and small for outings and events. There are so many beautiful places to visit in this area, some of which can only be full appreciated from the water.
In a city so in love with the water, seafood and boating, it is not surprising that quite a few waterfront restaurants accommodate boat-up dining. If you live in Seattle, you have to experience the fun of pulling up to a dock and walking up to dinner…or having it brought out to you. We wrote a guide to the best boat-up dining in the Seattle area, so check it out and plan ahead.
If dealing with a sailboat is a little too much of a hassle, Agua Verde Café & Paddle Club makes it easy to go paddling around Lake Union (even toward the arboretum and the wetland areas at the edge of Lake Washington) then come back for some great Mexican food and margaritas. We include it on our list of great waterfront dining options around Seattle, for those who want splendid water views but prefer to get there by land.
Cool Off With a Cold Drink!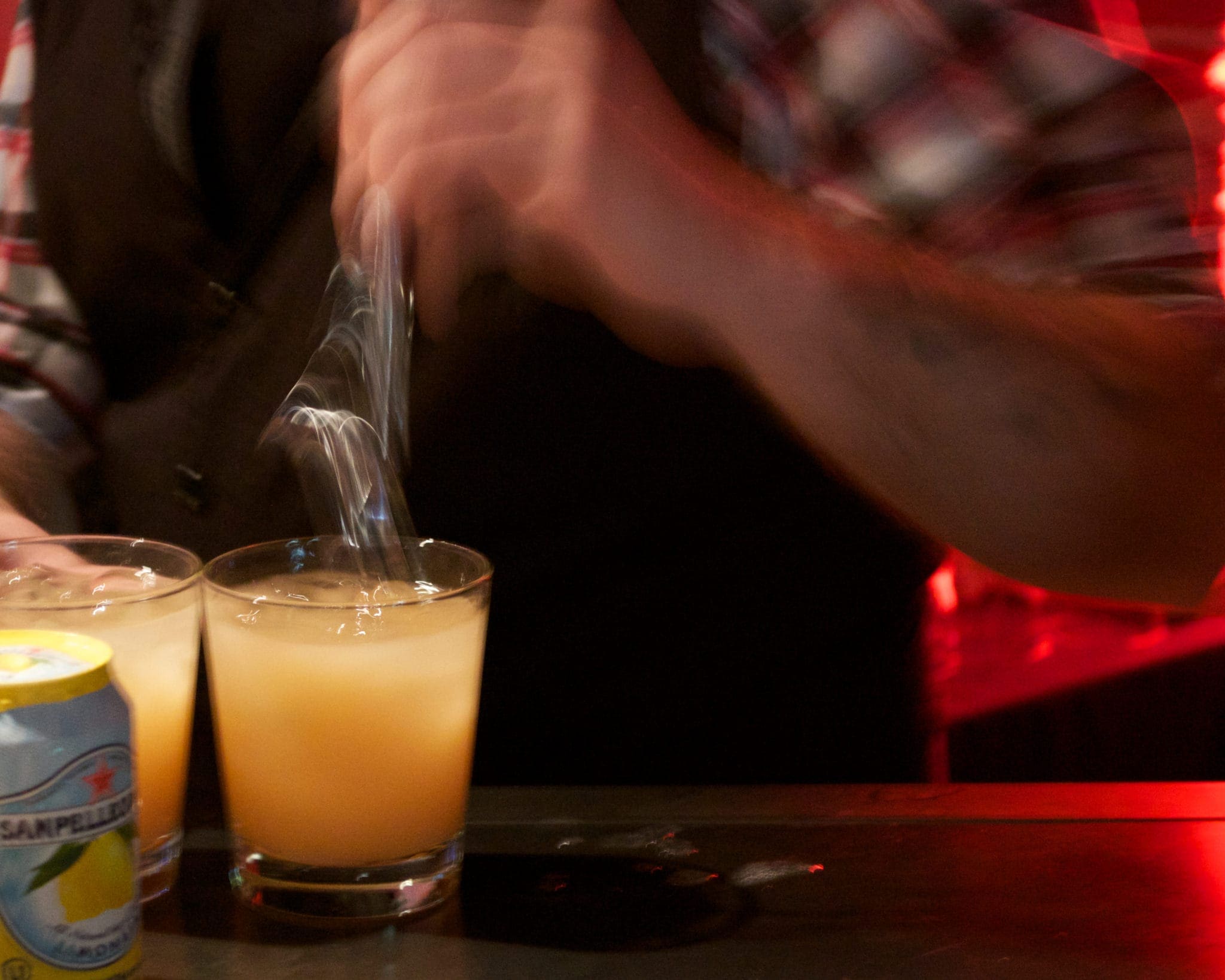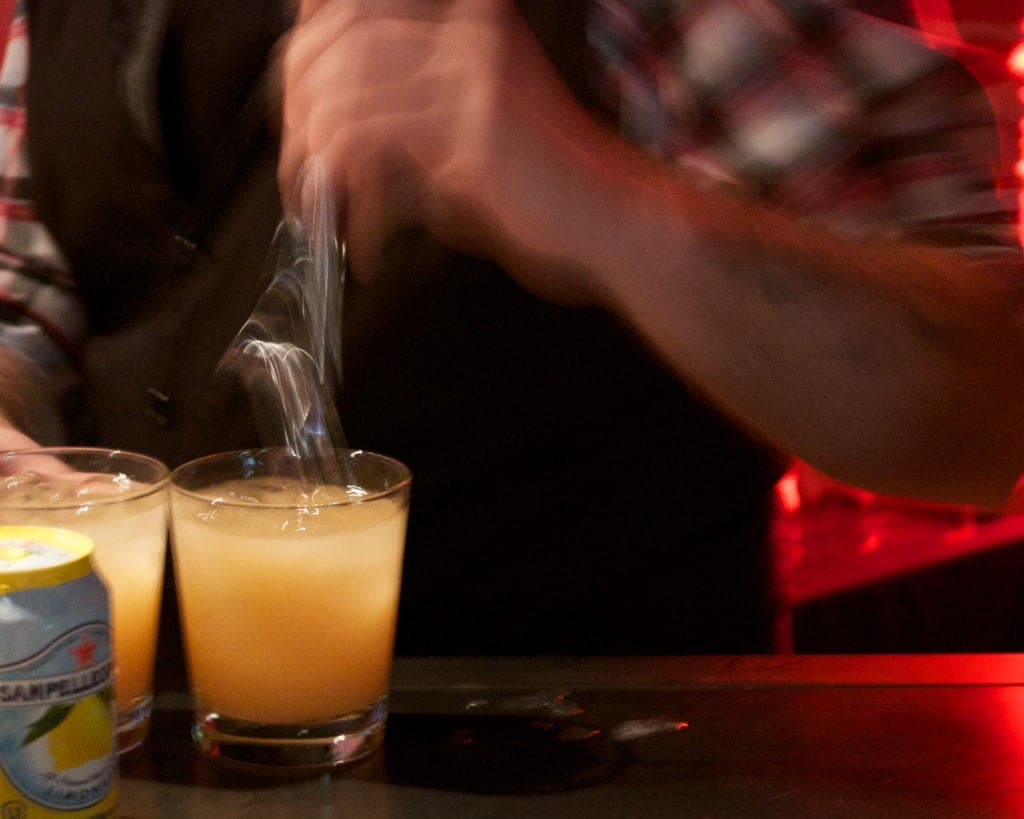 Cafes everywhere are offering iced coffee and cold brew options, for those of us who NEED our coffee but are already melting in the record heat. Tucked away in a quiet, residential corner of central Capitol Hill, Analog Coffee (235 Summit Ave) is famous for its delectable, potent cold brew. Also on Capitol Hill, Remedy Teas (345 15th Ave) has 150 options, many of which are great when served cold. It's ideal for tea lovers, or anyone who wants a cool low-sugar, low-caffeine beverage.
There is no shortage of cold beer to be had, but that's not all. Quite a few spots offer frozen adult beverages, from craft cocktail slushies at Artusi in Capitol Hill to frozen margaritas at Red Star Taco in Fremont. We made a list of nine bars and restaurants in Seattle with frozen cocktails on our Move to Capitol Hill blog, so find one in your neighborhood (or take an air-conditioned town car) and chill out with a real summer beverage.
Take a Dip!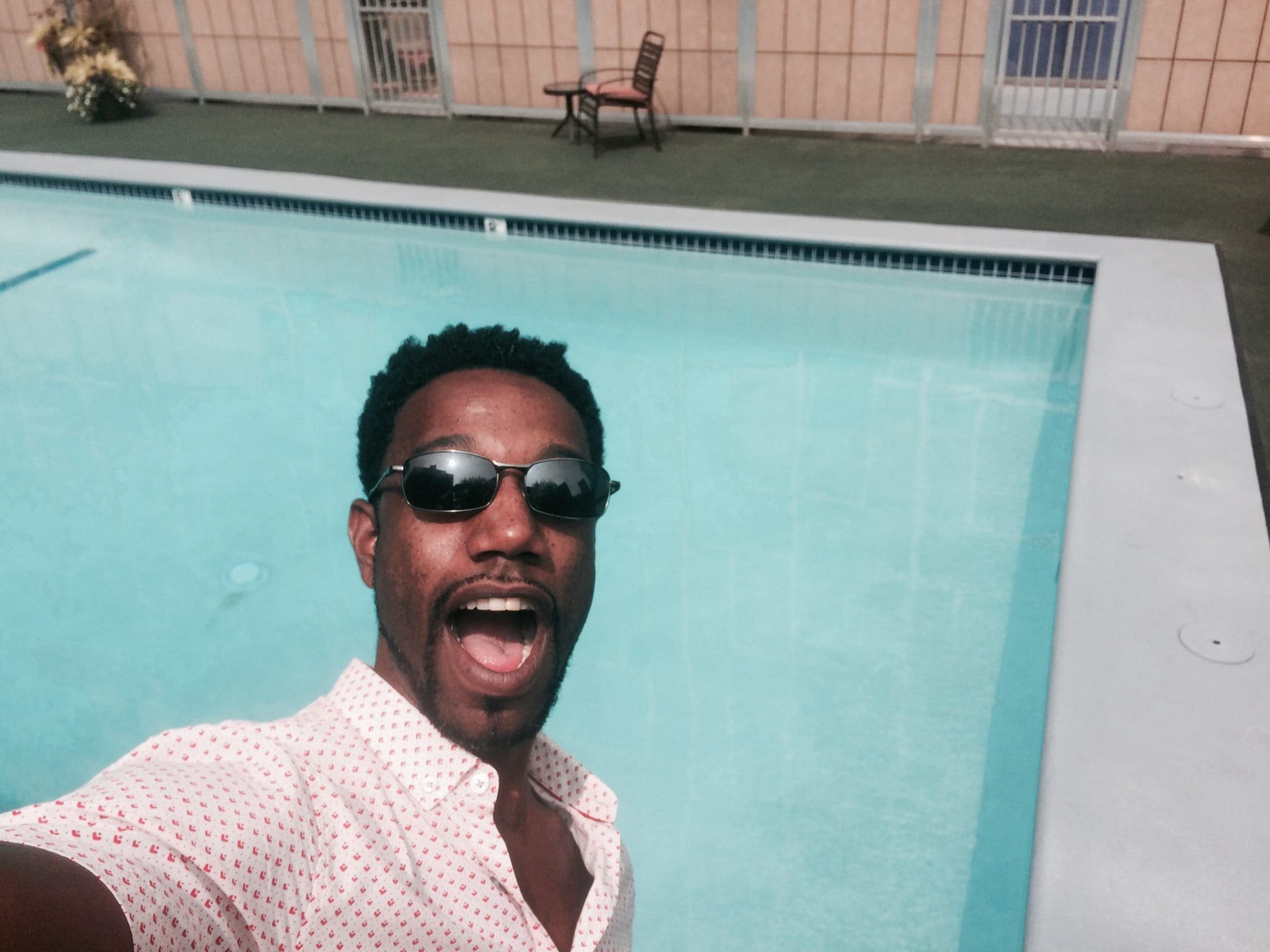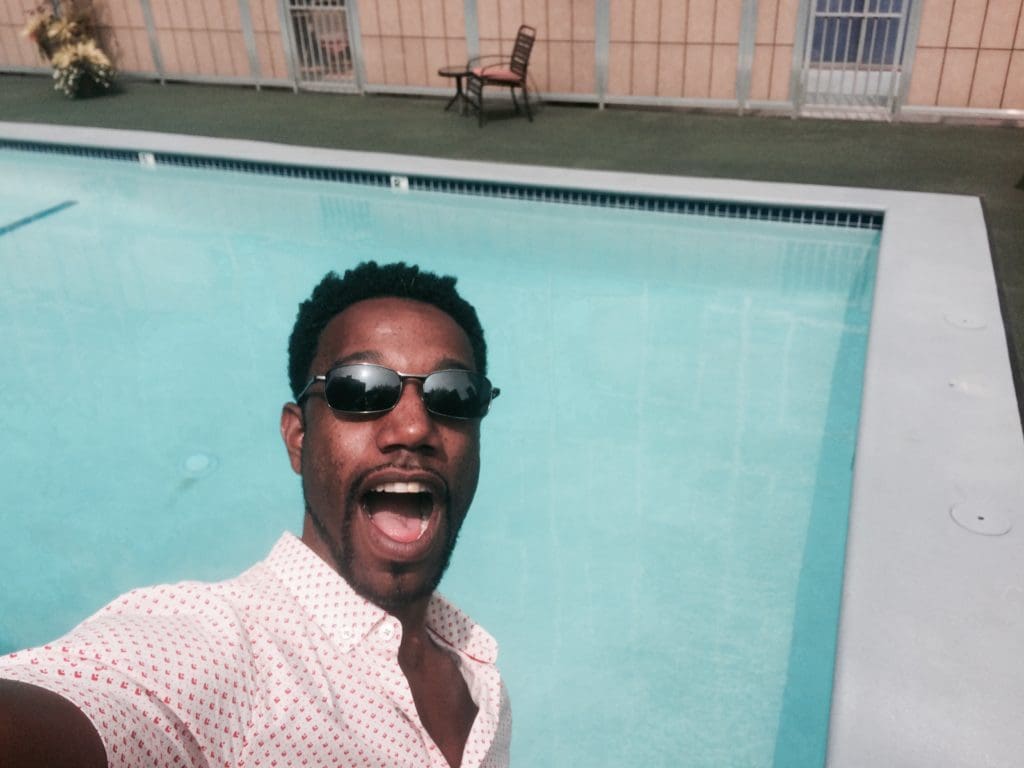 Elliott Bay is choppy and cold; Lake Union is a little polluted. Swimming in these areas isn't really the best, but Lake Washington has several popular beaches that are calm and cool. (There is even a part of Madison Beach that is clothing optional.) On hot weekends, these strands will be packed with sunbathers and swimmers, making for a convivial atmosphere true to the season. They are definitely worth a visit.
Of course, having access to a private pool has other benefits. Rocky Flowers has highlighted some of the best residential pools in Capitol Hill, so if you are in the market (or just taking inventory of friends and acquaintances with pools of their own), read over that.
Embrace the Sun Outdoors!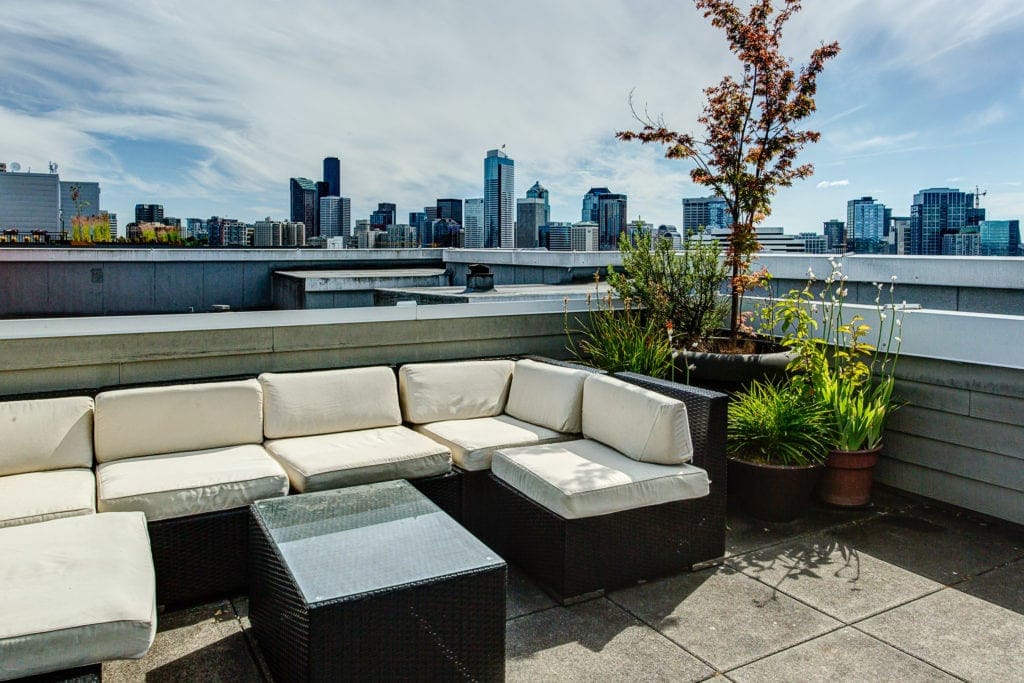 In winter, when you are hovering around your therapy lamp and praying for sunshine over the weekend, you'll wish you had soaked in more sunshine when you had the chance. Maybe you don't want direct sun all the time; that is quite understandable. Seattle has large, wooded parks to explore in every part of the city: Seward Park and Kubota Garden in Rainier Beach, Schmitz Park and Lincoln Park in West Seattle, Woodland Park adjoining Greenlake, Volunteer Park in Capitol Hill, the Arboretum (sprawling between Madison Park and the University District), Ravenna Park in Ravenna (north of U District), Discovery Park in Magnolia and Golden Gardens in Ballard. Each has a unique character, plus activities and events like Shakespeare in the Park, great for all ages.
Or combine brunching and rooftop decks at Terra Plata. Read up on DonnaTella Howe's review of Terra Plata!
But getting direct sun on a breezy rooftop with views of the water and skyline is a necessary summer experience, too, and many multi-unit buildings have been built with this in mind, especially when it comes to recent construction in central neighborhoods. We have a list of the best perks of having a rooftop deck, and some of the best buildings in Capitol Hill to enjoy one.
Now that you what you need to be a baller in this Endless Summer in Seattle!