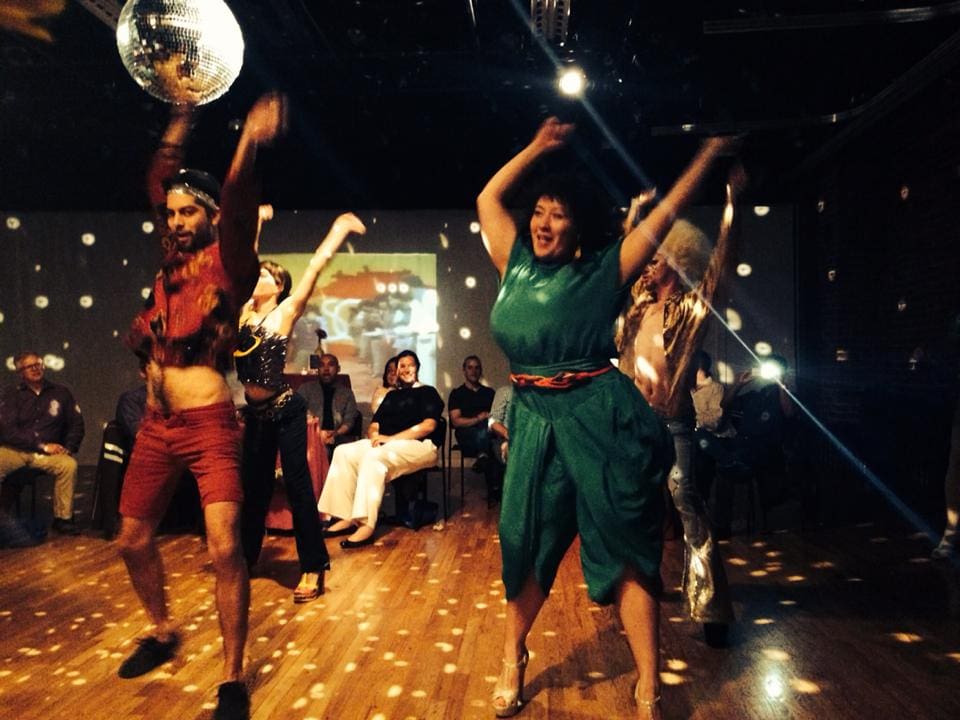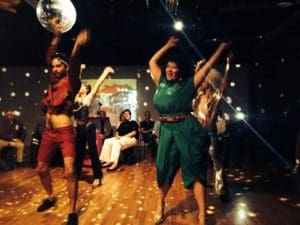 We came, we danced, we brought a lot of soul — and Divas Take the Hill 2014 was a hit, once again! This year, Divas Take the Hill filled Velocity Dance Center for another successful night of sass, sexiness, and some of the best talent that Seattle has to offer. This year, we gathered all of the Love, Peace, and Soul that we could muster all in order to benefit our friends at Inspire Youth Project. In the end, we made over $3000 that will go directly to fund summer camp and programs for local at-risk youth affected by HIV/AIDS.
Divas Take the Hill is always one of our favorite events of the year, both to put on and to experience, and this year was no different. We can't believe we've had four years of all this divalicious goodness, but what always stuns us are the incredible performers that we always get to make this magical event happen every time. First it was and up-and-coming Jinkx Monsoon, a pre-Diva Dweller DonnaTella Howe, and a always sexy Miss Kitty Baby — and this year there was a whole new batch of performers that are all on the fast Soul Train track to stardom.
DonnaTella Howe has stuck with us in this event from the very start, not only being our sassy hostess, but also working to find our incredible talent, wrangle performers, and promote the event all over this city — DonnaTella is one HARDWORKING Diva! Late last year, we added Sylvia O'Stayformore to the Diva Dweller family, so obviously for this year's event we had to have the most effervescent hostess in Seattle perform. Sylvia was darling as usual, bringing all of her grace and beauty and pure soul to the Diva stage. Another newcomer to Divas Take the Hill was Deja Nouveau, who made everyone think she was going for a ballad, but then broke into some of the best dance moves this crowd has ever seen! Speaking of dance moved, we were lucky enough to have crowd favorite, Atasha Manila, back as well — by the end of the night, we all not only knew that her lipgloss is cool and her lipgloss be poppin', but boy, we saw some booty poppin' too! Dance extraordinaire, Dani Tirrell took us all into the world of Paris Is Burning by vogueing up and down and all around the crowd. Finally, DJ Tony Burns kept everyone grooving all night long, under a shiny twirling disco ball.
We want to thank everyone who came out to support Divas Take the Hill, Inspire Youth Project, and our performers. We are so proud to have worked with all of these people to put this event on once again and raise over $3000! Thanks to our performers, bartenders, volunteers, and Soul Train Dancers for keeping everyone happy, hydrated, and entertained. Also, another big thank you to our sponsors, Retail Therapy, Seattle Gay News, and The Tin Table for helping to make this year's event bigger and better than ever. And finally, thank you to Squid Management for making our event run so smoothly and for making the place look like it could be a true Soul Train stage right here in Seattle. You are all Divas in our hearts!