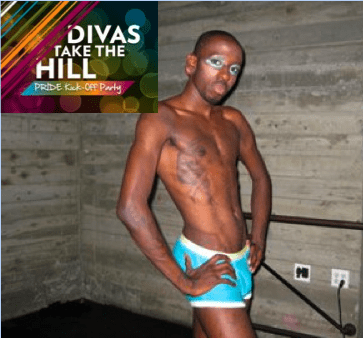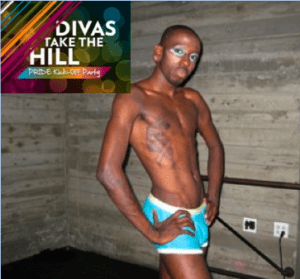 Keeping in stride with the usual Diva obsession with the art of dance, Thursday's Divas Takes The Hill event will host our very own Diva dancer, Raja Feath3r Kelly. We met Raja about two years ago when we were introduced through our friend at Velocity Dance Center, Josh Windsor. We were asked if we would host Raja at Chez Diva for awhile, and since then he has become a regular part of the Diva family, complete with his own permanent cubby at the house.
Raja has worked with our friends at zoe|juniper and continues to create his own work under the name TheFeath3rTheory, which he started in college. He has performed at one of our favorites,  On The Boards and we have even worked with him on a fundraiser for his project. Although usually he keeps his work under pure artistic direction, for the Divas Take The Hill event, he will be shedding all constraint – and by "constraint," we mean clothing. Yes, our very own resident dancer will be performing a good ol' fashion strip tease with our host DonnaTella Howe all in support of marriage equality.  For those of you who saw Raja in the production of "A Crack in Everything" at On The Boards, this performance will not be a surprise.
We can't wait to see our friend Raja Kelly make his Divas Take The Hill debut this Thursday, June 14th, 2012 at Velocity Dance Center. Divas Take the Hill is sponsored by Team Diva Real Estate, Studio 5 Design, Babeland,Retail Therapy, Vino Verite + Cellar Door Mercantile!
RSVP Now for Divas Take the Hill and buy your tickets at Brown Paper Tickets.