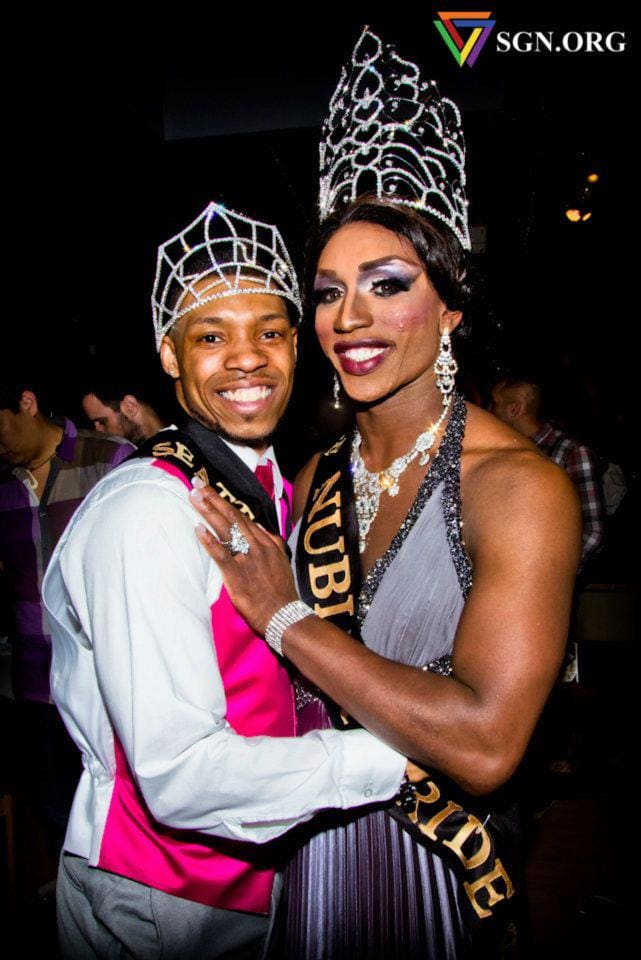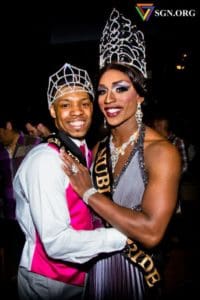 Team Diva first saw the newly crowned Nubian Pride La Saveona Hunt and Dom Dior at a DonnaTella Howe event earlier this spring. Two things – Girl lost her wig and made it look like it was part of the show. She is a skilled dancer, hot cha cha, and lives to perform. Mr. Nubian Pride Dom Dior is the perfect partner to La Saveona's theatrics. This is going to be a delicious treat at Divas Take the Hill at Velocity Dance Center this Thursday.
La Saveona Hunt was born March 3,2010. She started off with doing an amateur drag contest at RPlace Night Club and Neighbors night Club after winning the Seattle's Got Talent contest held at Neighbors Night Club and decided she really wanted to take it seriously. Running for Nubian Pride in 2011 taking 4th place, she was driven to win the title and become the best queen she can. Today she holds The Nubian Pride Pageant holder for 2012-2013 and is one of the top performers in Seattle. Her home bar is RPlace with the girls at 'Lashes' hosted by Ladie Chablis where she can be seen every Friday and all over the hill any other day.
La Saveona Hunt will be making her Diva debut at Divas Take the Hill , Thursday, June 14th at Velocity Dance Center. Join her and the Divas by RSVP'ing and buying your tickets at Brown Paper Tickets.