Jamie von Stratton is not just beloved as a burlesque artist and costume designer, but for her kind and generous heart. Her ultra-glamorous performance was a glittering, sequined, whirling highlight of last year's Divas Take the Hill, and we are SO excited that she'll be returning this year to wow the crowds with another dazzling burlesque vision.
Team Diva: You stay busy as both a costume designer, choreographer and performer. What were your favorite projects from the past year?
Jamie Von Stratton: There is so much about what I do that I love! Creating my Thunderstruck act—the choreo, the gimmick, the costume—was a fun process. Also, working on Kitten N' Lou's new summer show CAMPTACULAR (July 1st – 3rd at The Triple Door) was a very enjoyable process. I have always had a fondness for learning Lou Henry Hoover's choreography. It's unique and challenging, and different for my body, so feel like I've really won at dance when I master it.
Team Diva: What is your favorite memory from a Pride event?
Jamie Von Stratton: OK, there are two. One, my first pride back in '03 or '04. The parade was still on Broadway. I went as Björk in the swan dress, and I remember all the queens on the floats freaking out over me in the street. It's supposed to be the other way around!
My favorite Pride weekender was when we built a big float for the Blue Ball. My friend Philip has this gigantic leg statue built for Mariah Carey by Gillette. I know…long story there. So we stuck it on the back of a flatbed truck, decorated the whole thing, and drove it around and in the parade. This was also my mom's first Pride weekend, so it was really special.
Team Diva: What causes and charities are you passionate about year-round?
Jamie Von Stratton: I'm on the board of directors for a non-profit called Magic Wheelchair. We build epic costumes for kids in wheelchairs. It's amazing to be a part of it. I'm producing a fundraiser for the organization at the end of this month, May 27th, called Shenanigans. It's a costume party, variety show, and fashion auction. All the proceeds are donated to MW. Can't go wrong there!
Team Diva: What are your plans for Pride Week this year?
Jamie Von Stratton: I usually play it by ear. This year I have quite a lot going on with Camptacular and my business, so I'm not sure how much free time I'll have. Yeah, so booooring. I know I'll go out for one of the events, as I do love a reason to get dressed up! The Pride Parade probably.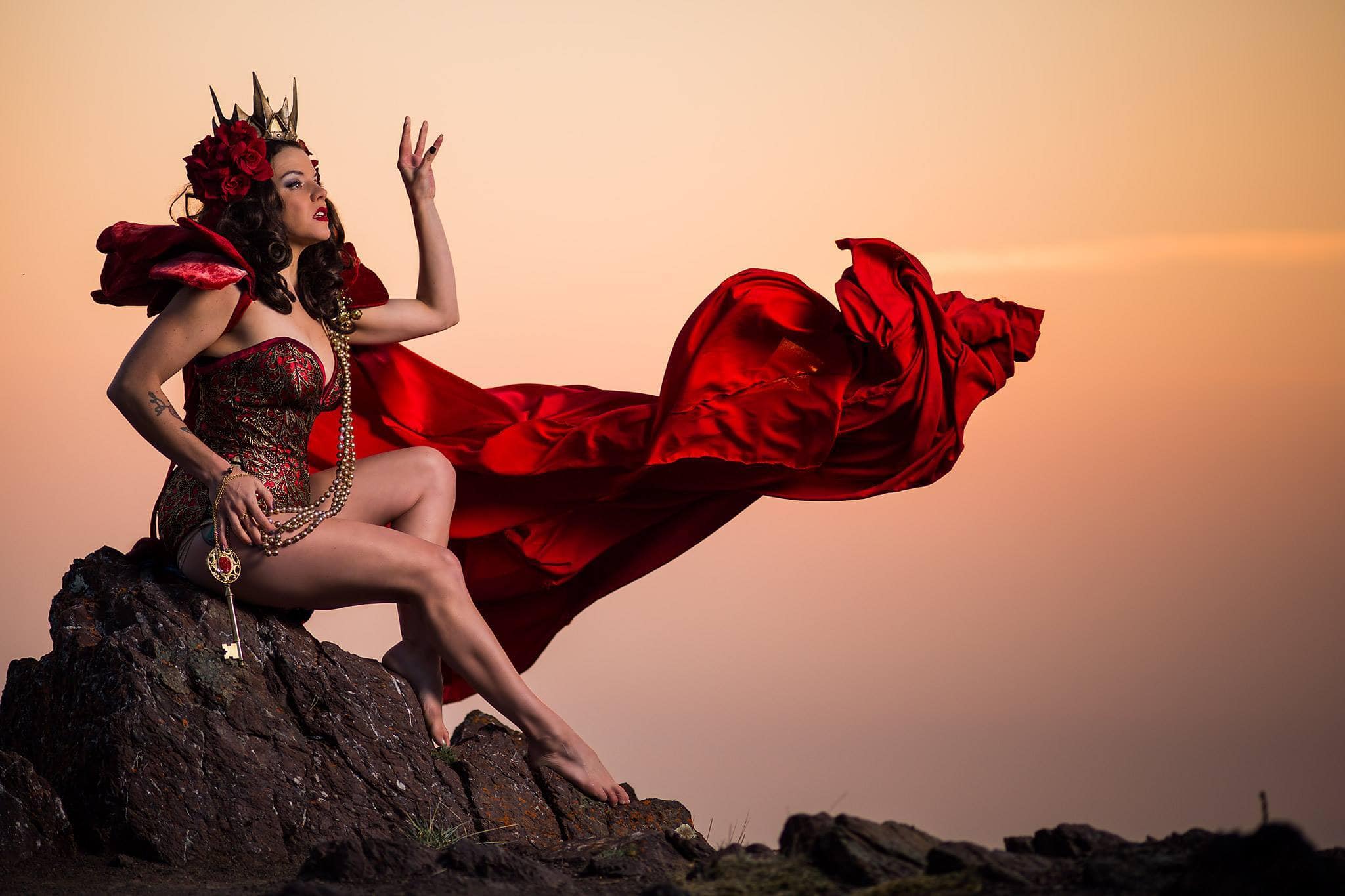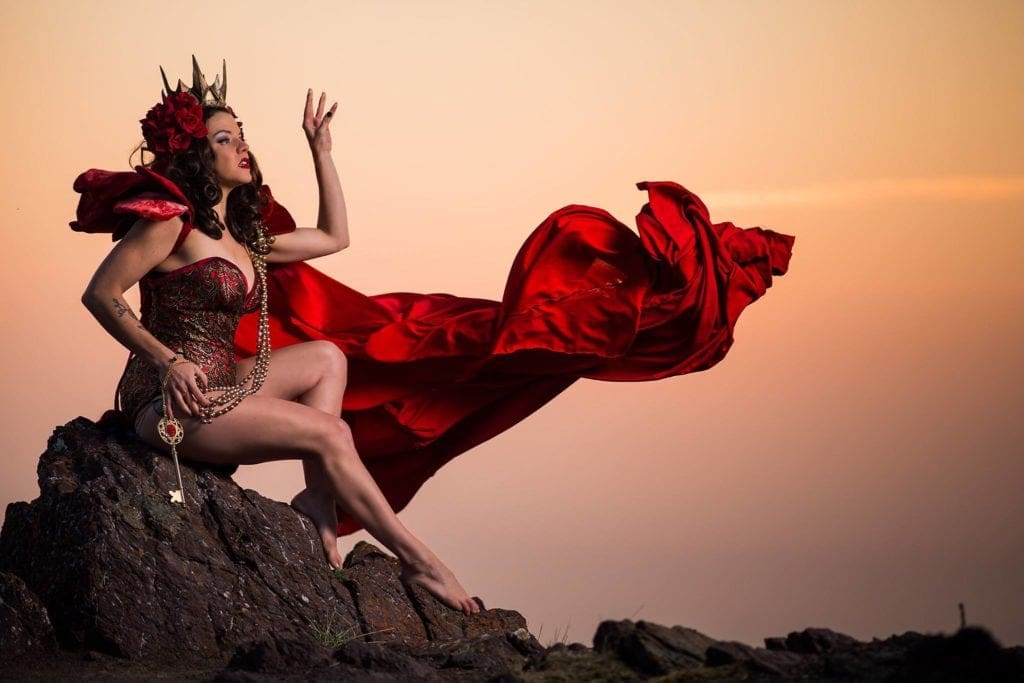 Team Diva: If you could play the lead role in any movie, what role would you choose?
Jamie Von Stratton: Sigourney Weaver in all four Alien movies—and the supposed fifth.
Team Diva: If you could dress any celebrity in one of your designs, who would it be?
Jamie Von Stratton: Björk.
Don't miss the party! Divas Take the Hill is Thursday, June 9 at Velocity Dance Center in the heart of Capitol Hill. Get your tickets online!