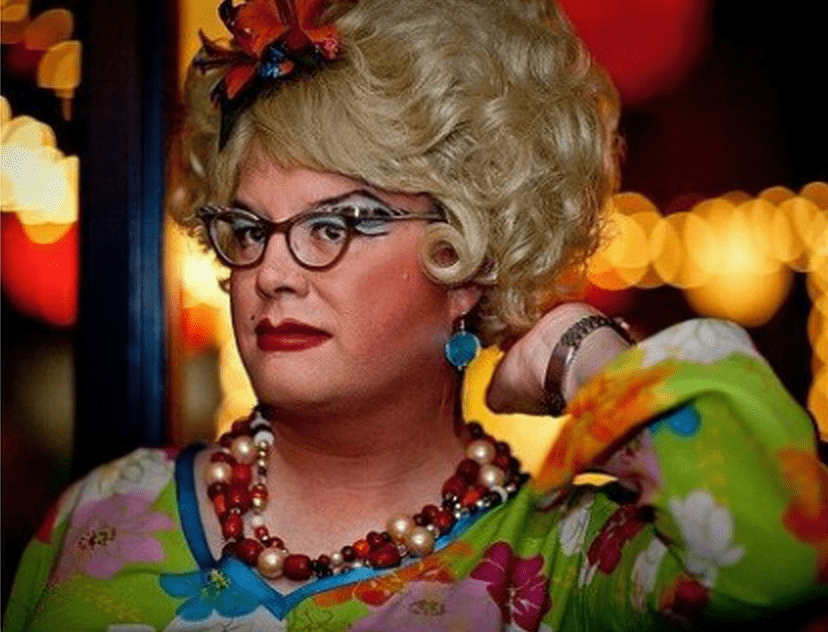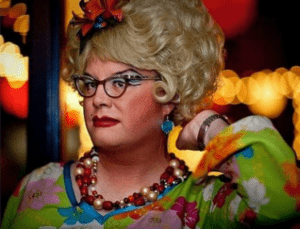 Sylvia O'Stayformore has been a longtime friend of the Divas — She even recently became an official Diva Dweller! One of the sassiest, but classiest queens in all of Seattle, this gal knows how to entertain the good ol' fashioned way. You've probably seen Sylvia somewhere in this town, whether it be at Bacon Strip (a monthly Diva favorite) or slinging Tupperware to accidental homemakers at a party. But if you haven't been lucky enough to catch this girl in action, don't fret because she is joining us for her Divas Take the Hill debut! Here's a little more about our darling Sylvia:
Sylvia O'Stayformore has been performing since 1991. Sylvia has adopted the title "The effervescent hostess" and has been charming the audiences here in Seattle since 1997. Sylvia as a local celebrity has performed in over 2000 hundred drag shows, brunches, fundraisers, benefits, cabarets, radio shows, movies, weddings, premiers, openings and plays  in venues all over the northwest from Moscow Idaho to Bellingham Washington.
Currently the producer of one of Seattle's most successful nights in town Bacon Strip at Theatre Off Jackson, she is the hostess with Rainbow Bingo at Senior Centers in West Seattle, Ballard and Columbia City, she hosts a traveling brunch show at different locations in the south end. Sylvia just released her first CD "Songs from A Broad", available through her website www.stayformore.com. As of November 2013 she is now an official Tupperware consultant!  She is a regular guest and hostess at many locations all around the northwest. Out magazine voted Sylvia as the hottest drag queen in America of the moment 2003.
Sylvia is sure to bring a Soul Train all her own for Divas Take the Hill this year, so be sure you get your tickets today and mark your calendars for June 12th at Velocity Dance Center!