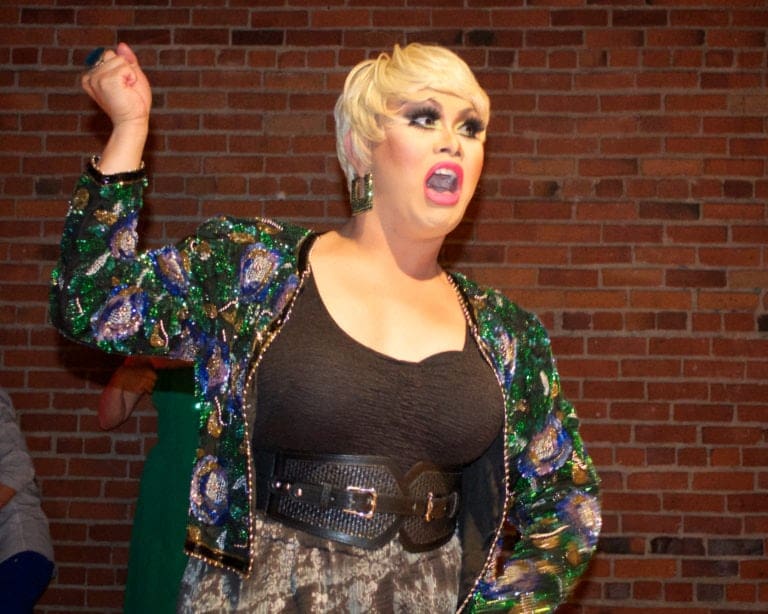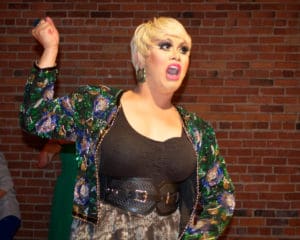 We are über excited to have the crazy fun Atasha Manila back for this year's Divas Take the Hill. Last year, Atasha stunned the crowd with some of the funniest and most tongue-in-cheek performances the Diva stage has ever seen. Fierce dance moves, flying wigs, and giant fake nether regions, this queen brought it all. We first discovered Atasha thanks to our hostess, DonnaTella Howe in the beloved city culture mag, The Stranger. In a beaming review of Inay's Asian Pacific Cuisine, the writer ended up focusing more on the "fish" than the food. Inay's is home to Atasha's main gig, where she serves both face and food. The Stranger says Atasha is "server extraordinaire, hilarity incarnate, and one-person Friday-night drag show…[bristling] with glamour, sashaying around the dining room to a soundtrack of RuPaul's 'Jealous of my Boogie' all while hauling plates laden with Filipino goodness." 
We won't have her serving any Filipino goodness at Divas Take the Hill, but you should all be prepared for quite the show — who knows what she has in store for this year! Here's a little more about Atasha:
Atasha Manila a hardworking babe from Beacon Hill who does a one woman show at Inays Asian Pacific cuisine. She's been doing drag for a little over 2 years and is inspired by her fabulous drag mother Aleksa Manila! She is dedicated not only to her craft, but also to her community.
Get your tickets today to make sure you don't miss out on Atasha and all of the other incredible performers that e have lined up for this year's Divas Take the Hill!