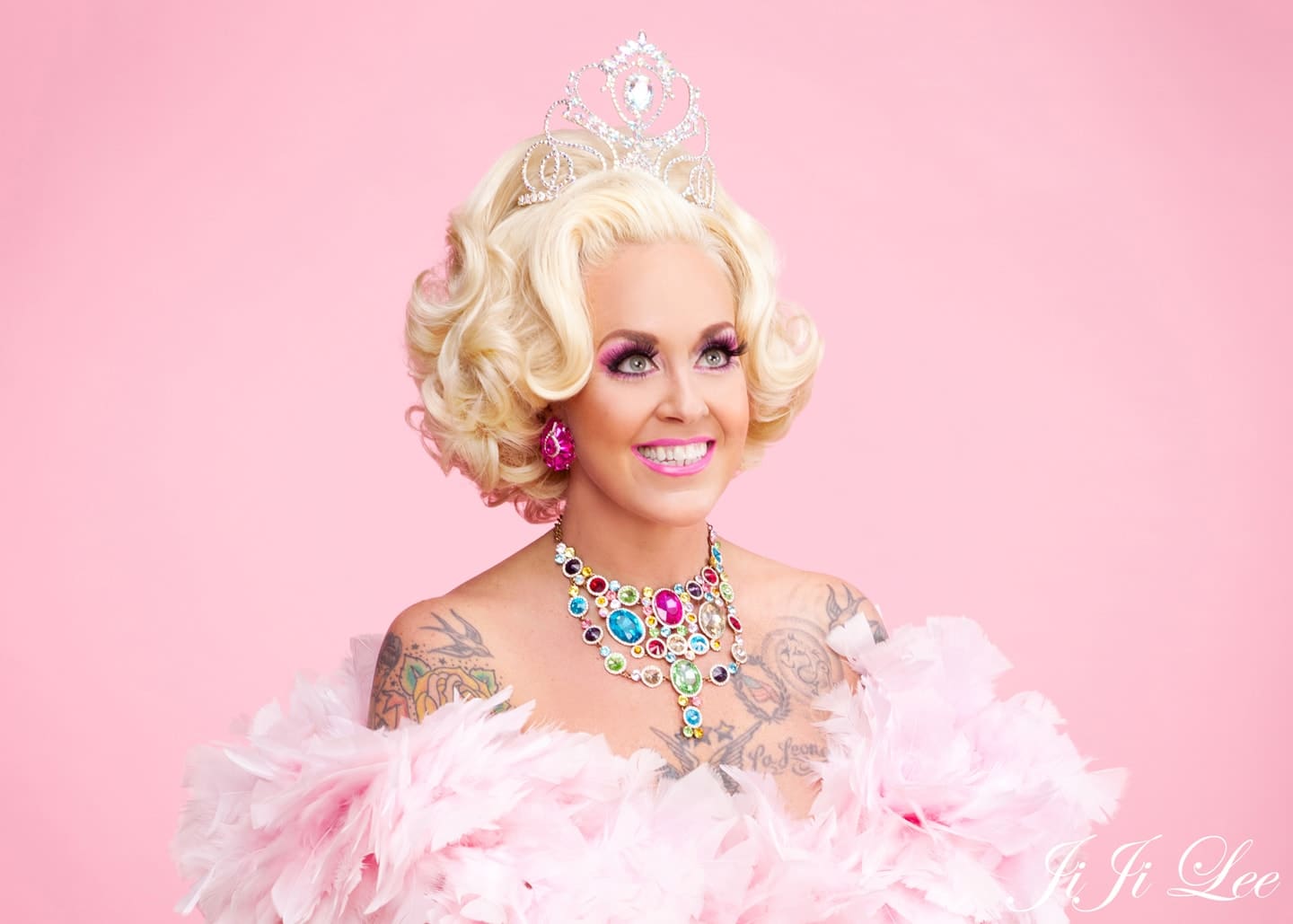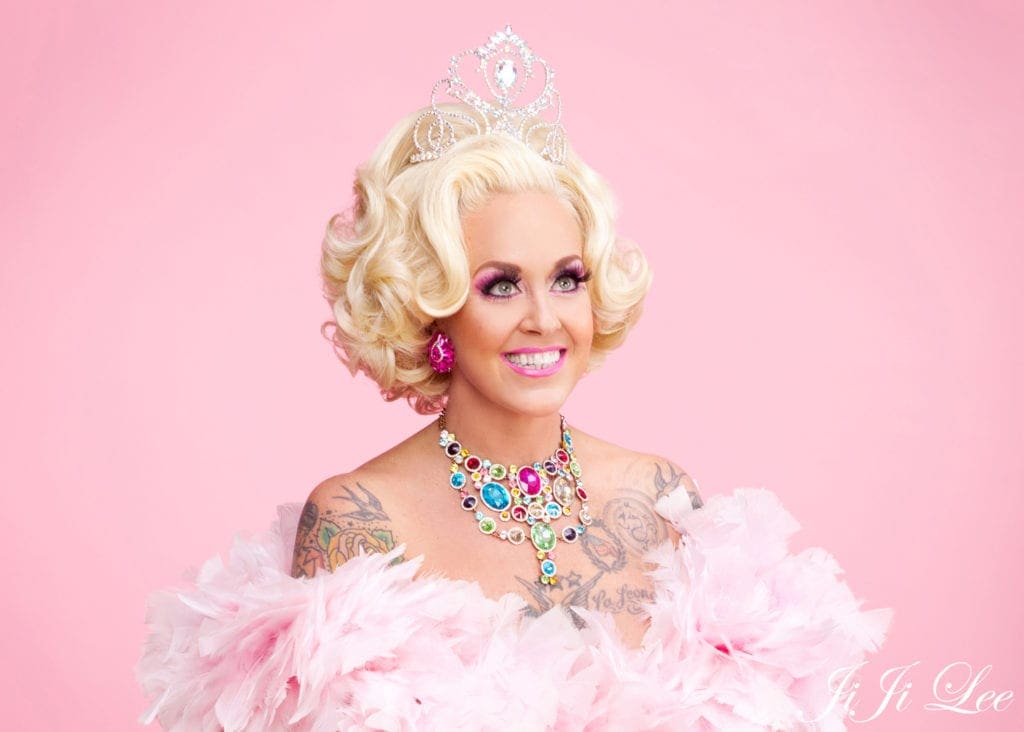 Burlesque babe Miss Kitty Baby was part of our very first Divas Take the Hill event and in recent years she has co-hosted with DonnaTella Howe. We are thrilled to have her return, and we know returning audiences will be delighted, too. For her adoring fans (and for those who are soon to become adoring fans), we caught up with Miss Kitty Baby before the whirlwind of Pride Week descends upon us.
Team Diva: You've been a part of Divas Take The Hill from the beginning. Do you have any favorite memories from the past?
Miss Kitty Baby: Some of my favorite memories are bonding and sharing a stage with the other performers, creating a show that is both a live performance stage show and a party at the same time, and how our guests come year after year to interact with us and donate money in really fun ways. Like when I get to raffle off motor boats to gay men to raise money for charity!
Team Diva: What are you excited to see from the performers this year?
Miss Kitty Baby: I'm excited to see our mostly returning cast of performers continue to have fun with our lively audience as Divas Take The Hill gains momentum with each event. And Al Lykya's dimples. Always.
Team Diva: What are your plans for Pride Week this year?
Miss Kitty Baby: I have the great honor of being one of the hosts of the Pride Parade this year. You will find me announcing at 4th and Bell with my co-host Tru Halliwell. In addition to that, it's my intention to make myself available and present for varied organizations within our LGBTQ community. Instead of just ending up where I end up this year, I want segments of our community to know that I am actively participating where they might need my support.
Team Diva: What are some of the other causes you are passionate about this year?
Miss Kitty Baby: As always, supporting the history and the community of the art of burlesque. My work with BurlyCon and the Burlesque Hall Of Fame brings me great joy as a way to support burlesque from behind the scenes, when I am not on stage, producing, or supporting local productions. With some of the traction and equal rights that have been granted in the US recently towards gay rights, it's important to keep focus on groups that are still marginalized and experiencing aggressions against them. We're skilled at fighting, so let's keep fighting the fight.
Team Diva: You are called Miss Kitty Baby. Are you a cat person?
Miss Kitty Baby: Of course I'm an avid pussy lover. Pussies have always been welcome in my house and I've even had several at once over the years. In fact, I rescued a pussy early in my days in Seattle and I sometimes foster pussies or take in lost pussies. Meow.
Team Diva: You have a lot of late nights working. What's your favorite midnight snack?
Miss Kitty Baby: Making out.
Don't miss the party with Miss Kitty Baby and the whole cast! Divas Take the Hill is Thursday, June 9 at Velocity Dance Center in the heart of Capitol Hill. Get your tickets online!