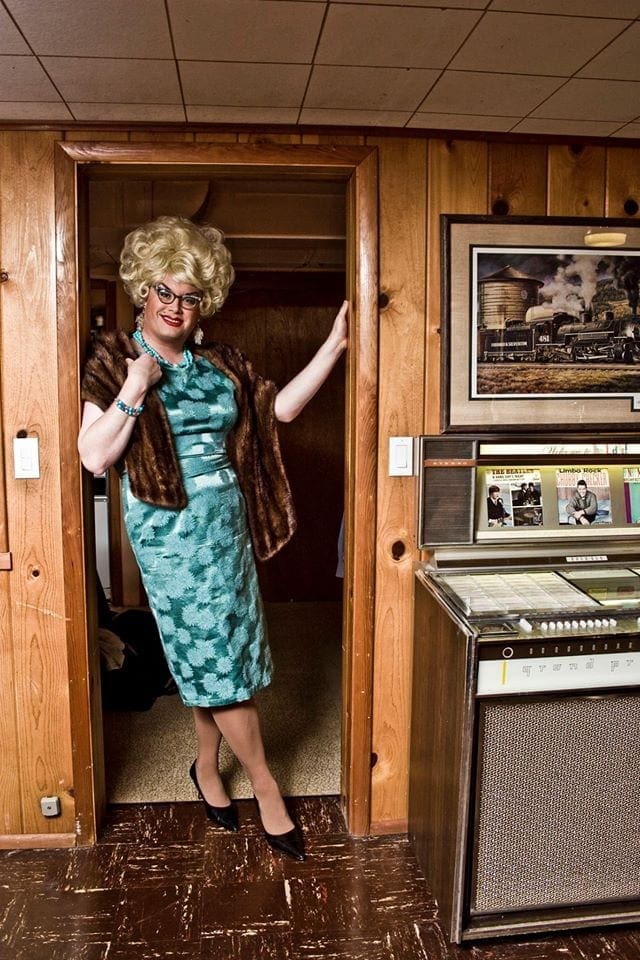 Hostess-with-the-mostess and Seattle sweetheart Sylvia O'Stayformore has delighted Seattle audiences for years and years, and—perhaps thanks to all that trusty Tupperware she was slinging— her wit is as fresh as ever.
Sylvia O'Stayformore has been performing since 1991. Sylvia has adopted the title "The effervescent hostess" and has been charming the audiences here in Seattle since 1997. Sylvia as a local celebrity has performed and produced thousands of drag shows, brunches, fundraisers, benefits, cabarets, radio shows, movies, weddings, premieres, openings and plays in venues all over the northwest from Moscow, Idaho to Bellingham, Washington.
Sylvia is the producer of one of Seattle's most successful nights in town Bacon Strip Special at Theatre Off Jackson. She is the hostess with Rainbow Bingo a very successful fundraising event for Senior Centers in West Seattle, Ballard and Columbia City, South Park, and now Carnation. Sylvia hosts traveling cabaret shows at different locations.
Sylvia O'Stayformore and Tony Capri also have a webcast on Youtube on a semi-monthly basis. Look for and subscribe to "World of Capri".
Go to her website, sign up for her newsletter and check out her schedule and updates: www.stayformore.com
Don't miss the party! Divas Take the Hill is Thursday, June 9 at Velocity Dance Center in the heart of Capitol Hill. Get your tickets online!