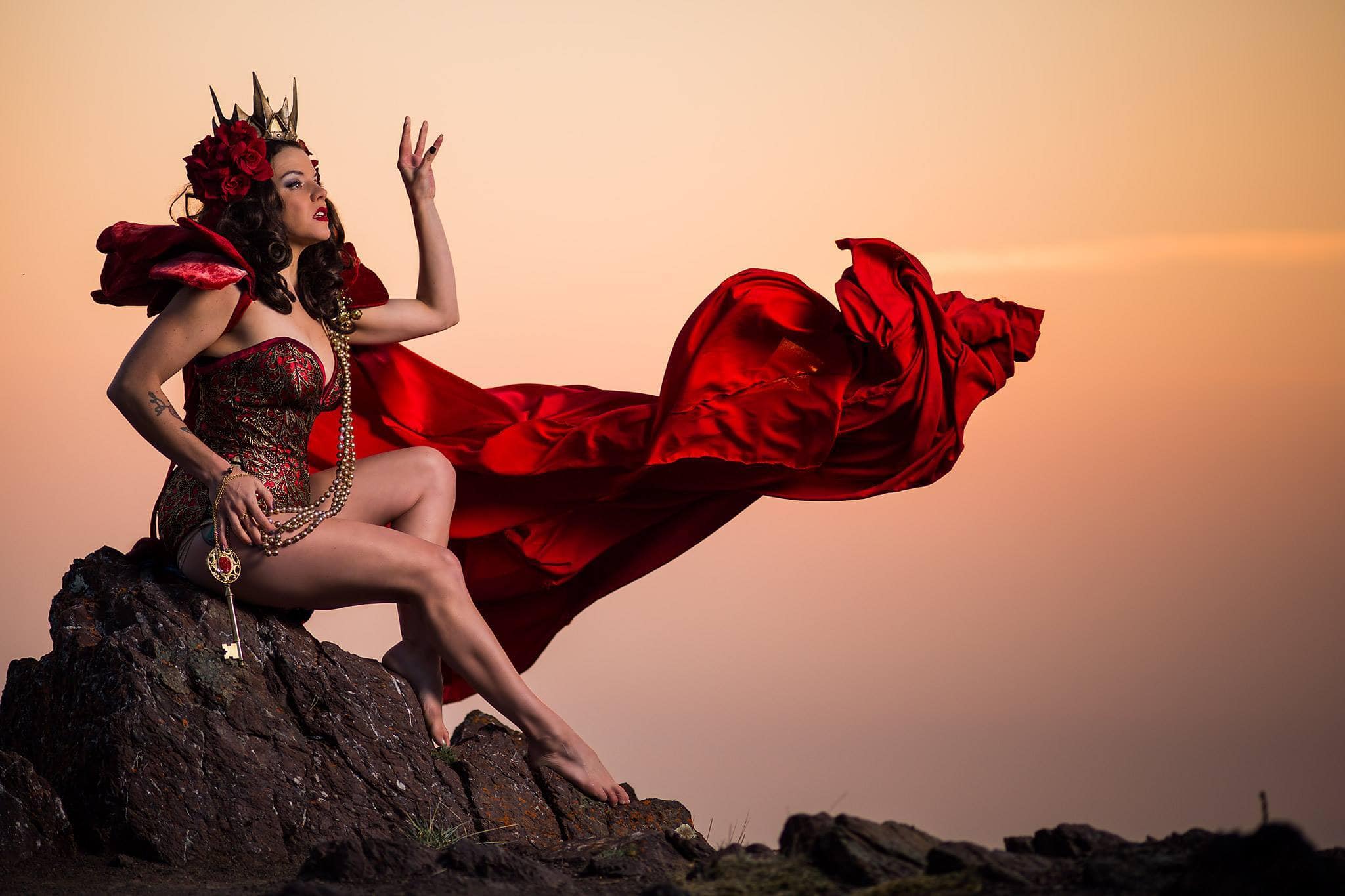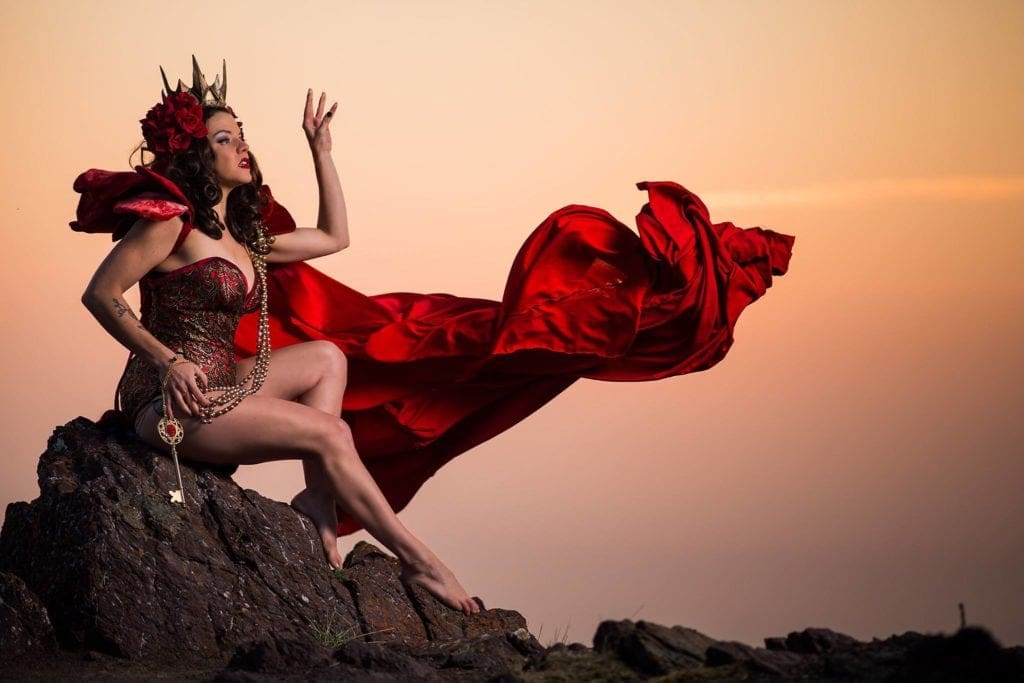 Jamie Von Stratton is back! Von Stratton is known internationally for both her performances and her high-fashion creations, including some of drag superstar Jinkx Monsoon's most iconic looks. You can learn more about the important youth outreach of PSKS on their site, and below we help you get to know Jamie Von Stratton a little better, especially if you are new to Seattle's thriving burlesque scene.
If you were at Divas Take the Hill last year, you'll remember how the money rained down!
Learn more about Jamie Von Stratton
J. Von Stratton is the current reigning  Queen of the Roses for 2015-2016
J. Von Stratton is a Seattle native. She began her stage career in the Northwest with the burlesque supertroupe;; The Atomic Bombshells, and  has been performing for over a decade. Her unique blend of theatrics, dance, camp and kitsch have made her a Seattle favorite, as well as taken her across the globe.  She has been a highlighted performer in Switzerland, Finland, Germany, Canada, Portugal, China, and Australia.  J. Von Stratton has worked with Macklemore & Ryan Lewis, Dita Von Teese (with the Atomic Bombshells), Margaret Cho, and Sir Mix-A-Lot, as well as a bevy of Burlesque's finest.
Don't miss the party! Divas Take the Hill is Thursday, June 9 at Velocity Dance Center in the heart of Capitol Hill. Get your tickets online!