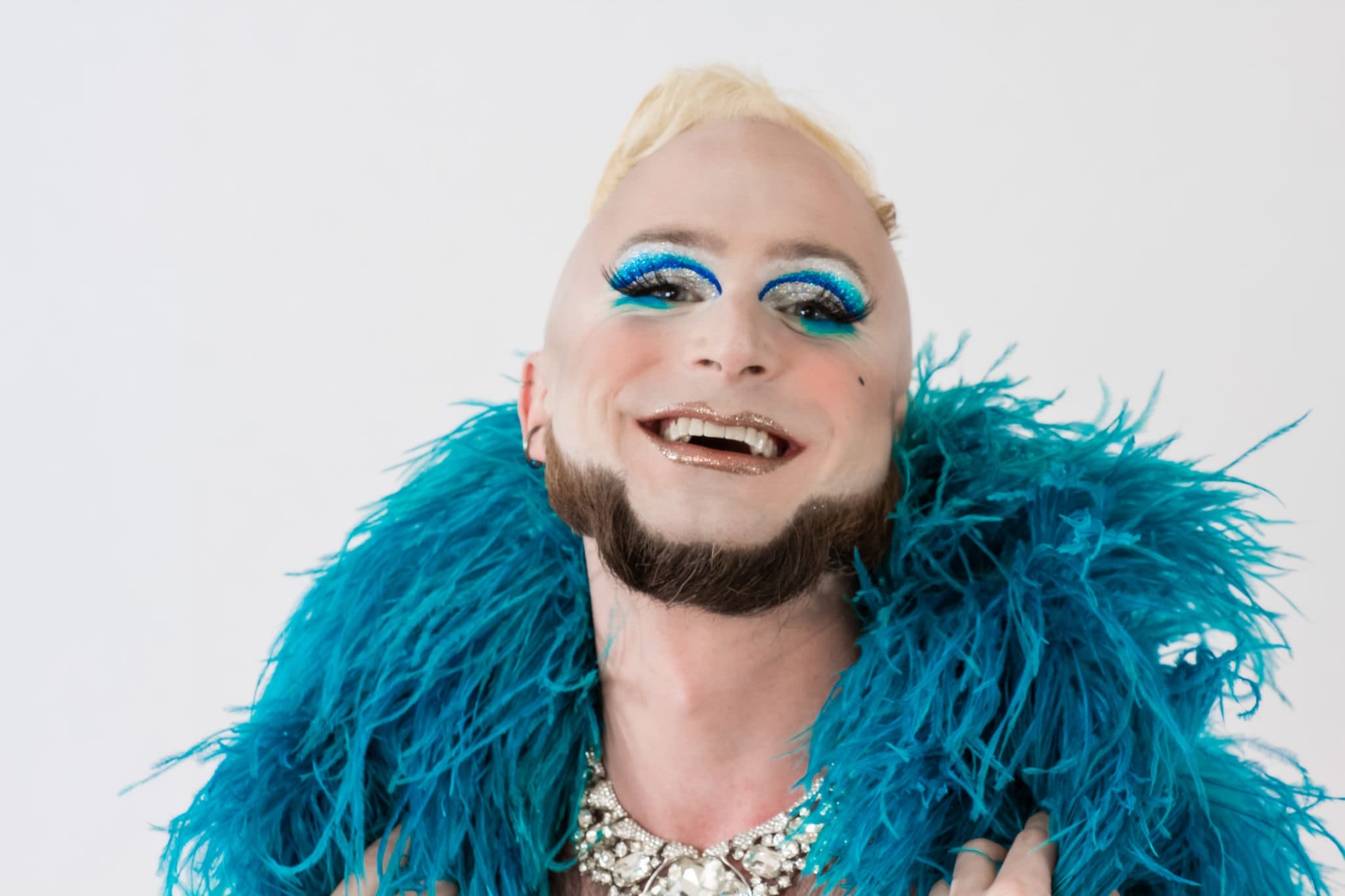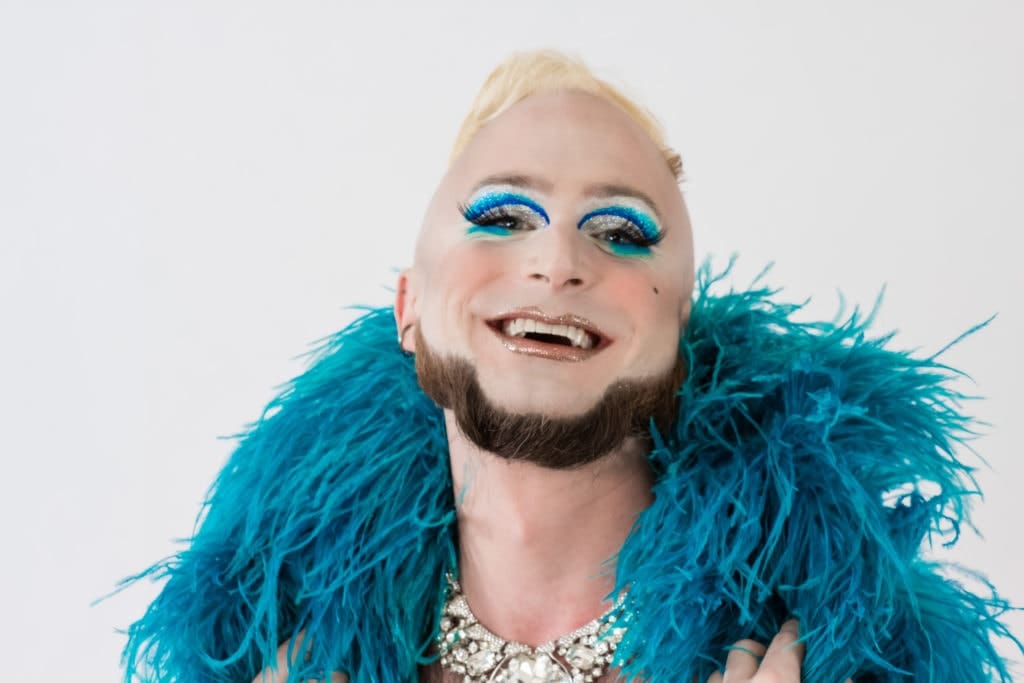 Boylesque star Emperoar Fabulous (AKA E-Fab) has been charming international audiences since 2008, and just last year he was stage kitten for Divas Take the Hill. Returning audiences will be delighted to know he'll be performing solo this year.
Team Diva: What got you started on burlesque?
E-Fab: An old college classmate, Nitara Ashling, was in Jacqueline Hyde's troupe, Tempest Burlesque. I ran into her at Match Game Belltown, and she was telling me about their auditions. I thought not having any experience with burlesque would prevent me from auditioning, so I didn't ask. I stepped out of the booth to grab a drink and almost fell over, but turned my spill into a silly dance. They cracked up. I stumbled again going out of the theatre, and danced again, they laughed again.
When I returned she asked me if I wanted to audition for their upcoming burlesque musical comedy murder mystery. In ridiculous glee, I straddle-humped and kissed her in the booth squealing YES! YES! YES!
I prepared a song, monologue, and my first burlesque act, which to this day no one has ever seen. I showed up to the audition and Jacqueline Hyde tells me I don't need to audition. I thought "aww, I'm not cool when no one is drunk." But they had already cast me in a part!
Two weeks after my debut, we performed at The Vancouver International Burlesque Festival as a troupe, and two months later we were touring Europe! I got thrown into the deep end of a dream, and I've never looked back!
Team Diva: Do you have special plans this year for Pride Week?
E-Fab: Nothing asides from cheering Miss Kitty Baby on as she MCs the parade. Shameless plug: I'm available for bookings!
Team Diva: What causes are you passionate about year-round?
E-Fab: The Burlesque Hall Of Fame (BHOF). I'm honored to be competing for King of Boylesque at the BHOF Weekender in early June, which is a fundraiser for the BHOF museum, which houses a collection of historical items of this unique art form. This museum not only preserves our history, but gives an air of legitimacy to a genre that is still not fully recognized by the mainstream as the amazingly important American art form it is.
I am also passionate about HIV/AIDS & cancer: awareness, outreach, support. Some of my favorite organizations are the Lifelong AIDS Alliance, Gilda's Club, and The Bonnie J. Adarrio Lung Cancer Foundation.
Team Diva: Top 3 style icons: Go!
E-Fab: He moved to San Francisco a few years ago, but Ultra is definitely one of them. His asymmetry, use of wild textures, colors, and gender blending has always felt true to me.
Lady Gaga has such wide style, from chic clean lines, to the most avant garde thing imaginable, but she is always the one wearing the outfit, not the other way around.
Finally, Fran Drescher's character, Fran Fine, from The Nanny. Her short shorts, over the knee boots, cropped jackets, loud patterns, big jewelry, and huge hair left a permanent mark on my fashion sense.
Team Diva: What has been your favorite city to perform in thus far?
E-Fab: Without a doubt Vancouver, BC! I consider it my home away from home, where my art heart truly thrives. No place ever makes me feel as appreciated for the artist I am than there. I just got back from my 4th year participating in the Vancouver International Burlesque Festival. It's always so hard to leave my fancy weirdos!
Don't miss Emperoar Fabulous at Divas Take the Hill on Thursday, June 9 at Velocity Dance Center in the heart of Capitol Hill. Get your tickets online!