Divas Announce | Views from the Pontedera Condo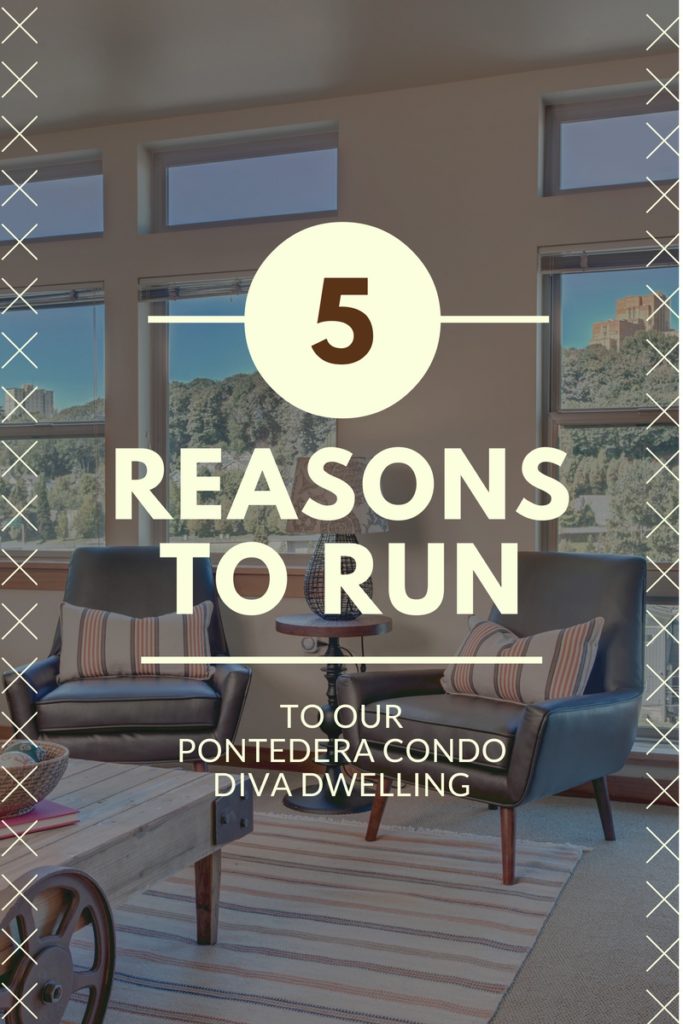 Here Are The Top Five Reasons You Need to Run to the Views from the Pontedera Condo:

Reason 1 – Bike Access: The Pontedera Condo is right on one of the biggest bike access points in the city. It connects Downtown Seattle to the I-90 bridge. As commuting by car is getting worse and worse. It is good to start thinking about your bike commute options. Metro bus, streetcar, and light rail can help on those longer journeys even with your bike. Leave your car parked and saved for longer trips out of the city. Biking and transit are your best options in Seattle.
Reason 2 – Bamboo Flooring: You would be surprised how few condos allow you to install wood floors. The sustainable bamboo floors in our Pontedera Condo Diva Dwelling are stunning. Not only good for the environment but it is also good for those of us with asthma and allergy issues.
Reason 3 –  The Kitchen: The kitchen is large enough for two people to work side by side to cook delicious meals together. The under cabinet lighting is great for mood lighting when you are entertaining guests. The kitchen also opens up to the living room. Easy for chit chatting as you put out appetizers for your book club pals.
Reason 4 –  Pontedera Condo Community: The community has an incredible HOA manager who truly looks after the building. The building is also super pet-friendly. Are you a dog lover? Well, you will have a ton of friends in the Pontedera condo. Make sure you check out the second-floor community deck as well. It is the best during these summer days.
Reason 5 –  The Hood:  A hop, skip and a jump from the I-5 North onramp and minutes to downtown, I-5 South or I-90. Frankly, there aren't many neighborhoods that offer as easy access to highways and byways as Jackson Park does. This small but mighty hood offers a tight-knit community vibe and urban feel without the crazy home prices of Capitol Hill or the Central Area. At My World Dance and Fitness you will find a slew of dance classes: Salsa, West African Dance, Ballet, Funk Aerobics. You name it – they teach it! When you need a pick-me-up after class you can mosey next store to Cafe Weekend and grab a treat and a cup of java.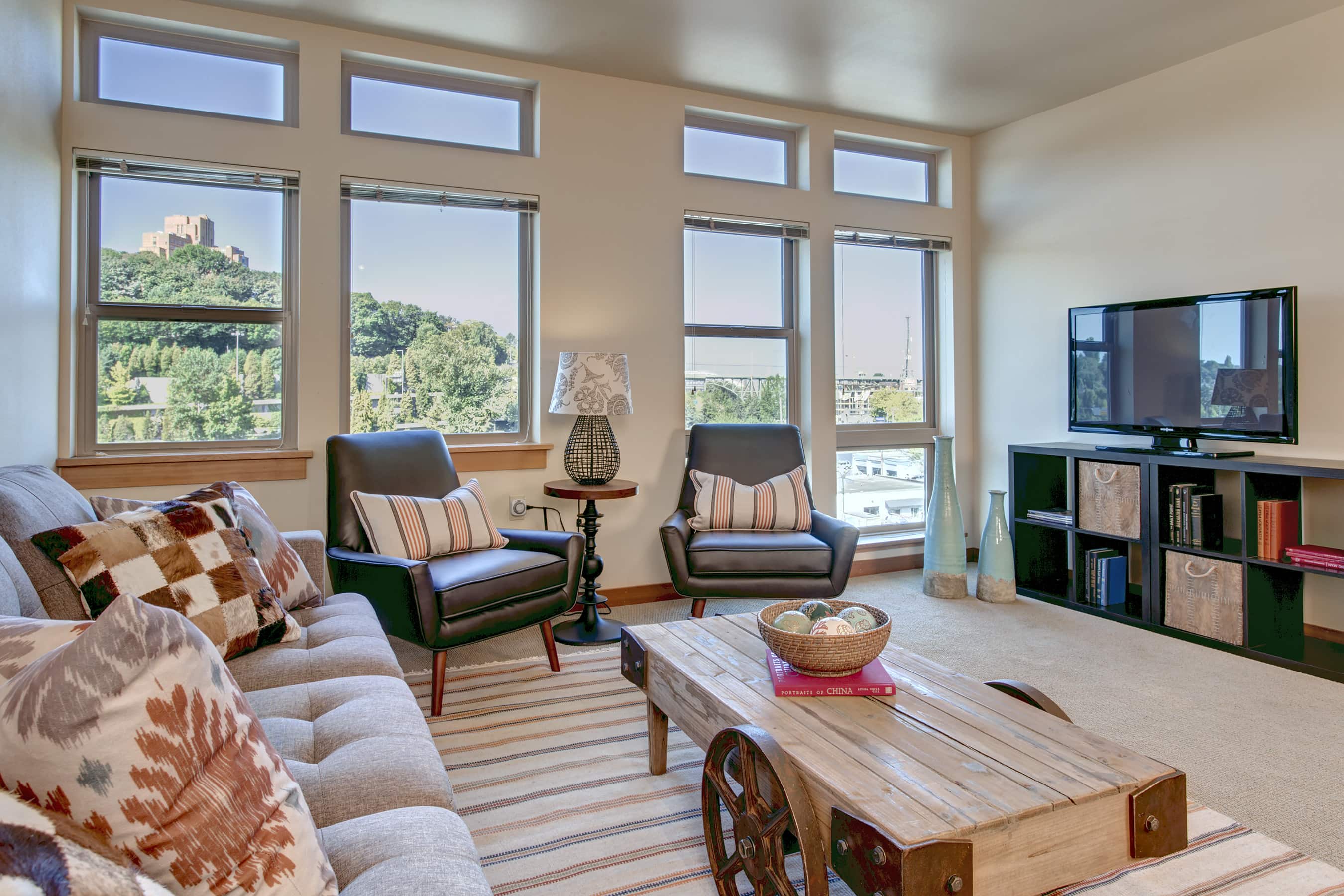 The Critical Nuggets About This Home:
Now let's check out some pretty photos of this Views from the Pontedera Condo