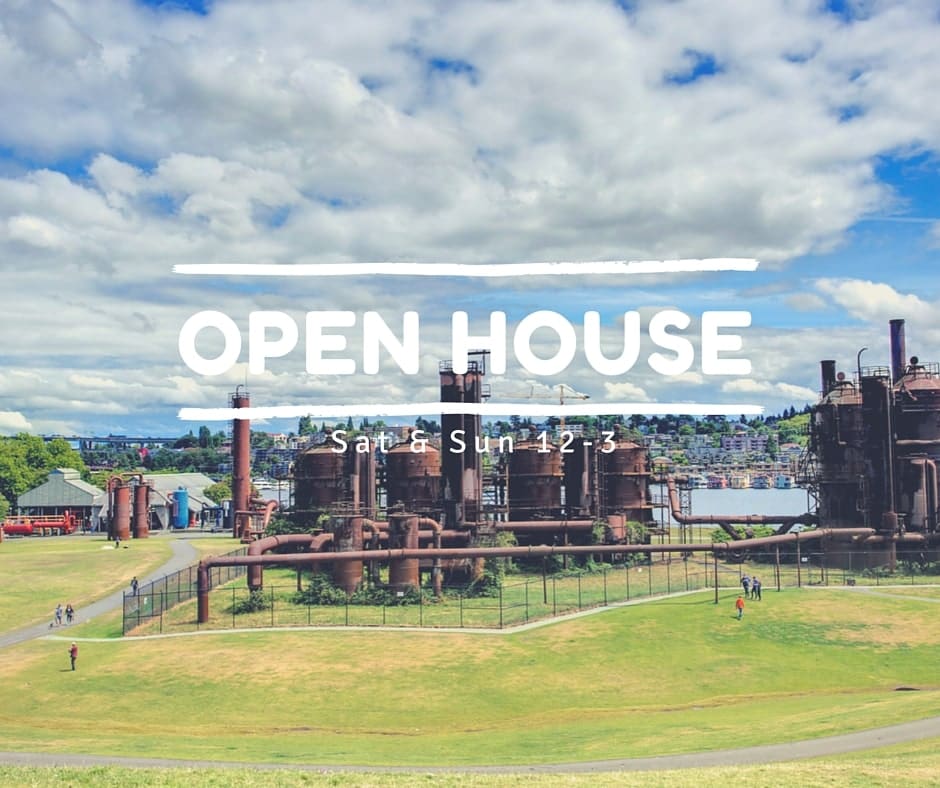 Here Are The Top Five Reasons You Need to Run to The Tavona

Reason 1: Customized Built-Ins – You will love all of the custom closets made from solid wood with double rails, and adjustable shelves. For once it is a condo that is capable of holding all of your stylish things in a neat and organized fashion. Take full advantage of Nordstrom's Anniversary Sale this year knowing there is a place for all of your amazing new shoes.
Reason 2: Wine Storage – Have you seen such fabulous built-in wine storage in any condo in Seattle? Or how about your own wine refrigerator? No! A true lover of entertaining will love the easy access to your favorite bottle of Rose this summer. Imagine inviting friends over and showing off the fabulousness of your wine collection.
Reason 3: Corner Unit – There is nothing in this world like being in a corner unit condo. The light streams in from all sides of your home. During the winter you will be able to take full advantage of the light. No need for a vacation to Mexico. You have your very own light filled home.
Reason 4: Amazing Building – The HOA, in the Tavona, has done a ton of work to make sure the reserves are strong. They have over $200,000 in reserves for future work. This means that you, the homeowner, will not experience any special assessments in the future. Also – the building is super pet-friendly. This is exactly the type of building we look for our Diva Dwellers.
Reason 5: The Hood – Walking distance to everything. Out the back is Gasworks Park for movies in the park or taking a nice dog walk along the Burke Gilman Trail. Head to Fremont and grab a pint with a friend. Head up the hill to your favorite Wallingford dining spot. Or spend a Sunday at the UDistrict farmers market.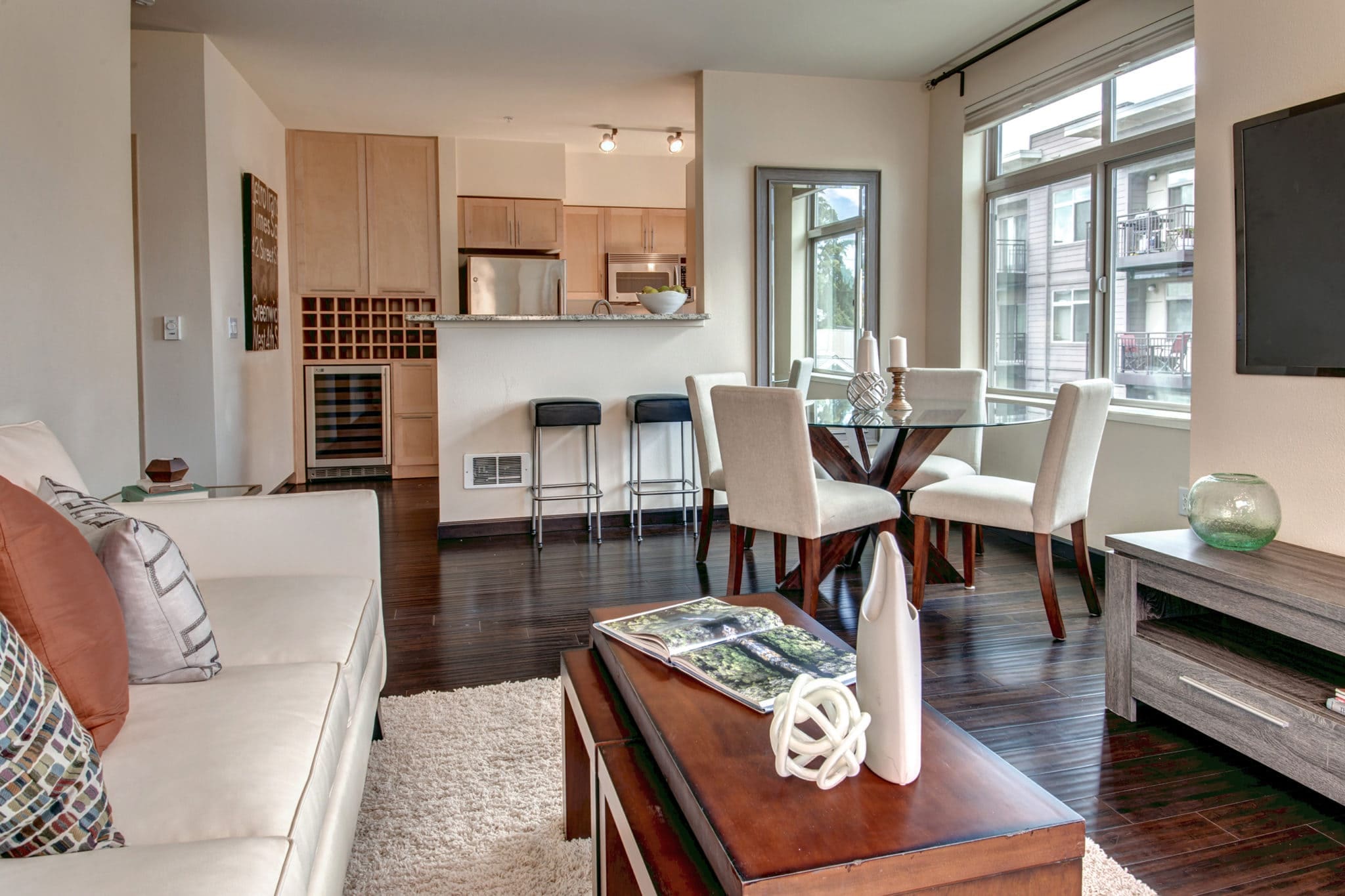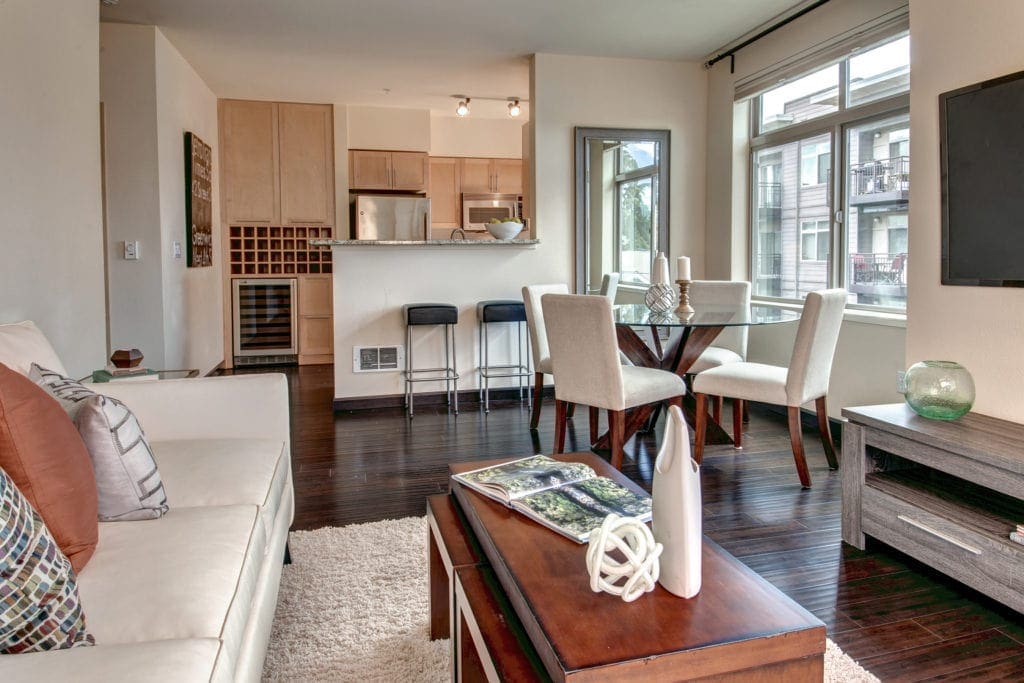 The Critical Nuggets About This Home:
Now let's check out some pretty photos of  The Tavona