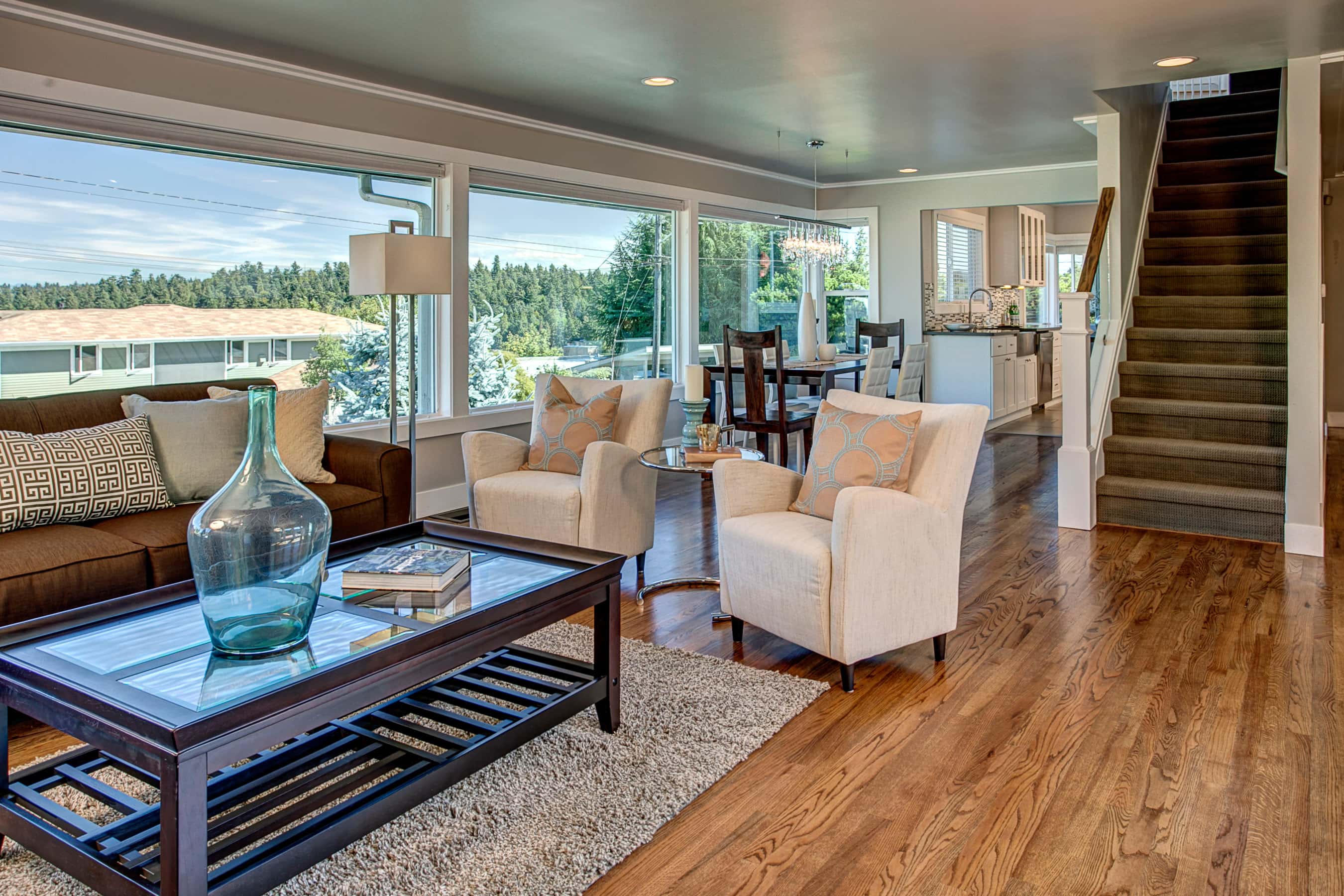 Divas announce an amazing renovated home overlooking Andrews Bay and Seward Park.
$849,000
We have a soft spot in our hearts for this neighborhood. How could you not? Amazing mid-century homes, sweeping hillside views of Lake Washington, easy access to Seward Park, one of the cities most glorious parks, and fabulous restaurants and cafes just a few short blocks away.
This gorgeous remodeled 1950's stunner features a gourmet kitchen, gorgeous master suite, a rooftop deck (can you say Hello, Blue Angels?) and windows upon windows. This could not be a better entertaining house. But when you are ready to step out and get a taste of the spots within a few blocks, here's what we suggest.
How lucky are you! Just two blocks away is one of the original PCC Natural Markets. Oh, you heard that rumor that they're moving to nearby Columbia City? Yep, that's true. What makes you even luckier? Third Place Books will be opening a third location in it's place!
Caffe Vita is just a few blocks away. Grab that cuppa joe and then head down to the fabulous Seward Park for a stroll.
Rover needs some grub? He's in luck–cute, local, and oh-so-helpful Ideal Pet Stop is just a few doors down from your coffee stop!
If you want to venture a hair further west, check out the up-and-coming Hillman City strip or Columbia City for more amazing eats and drinks, movies and theatre. Welcome to the 'hood–it's a great place to call home!