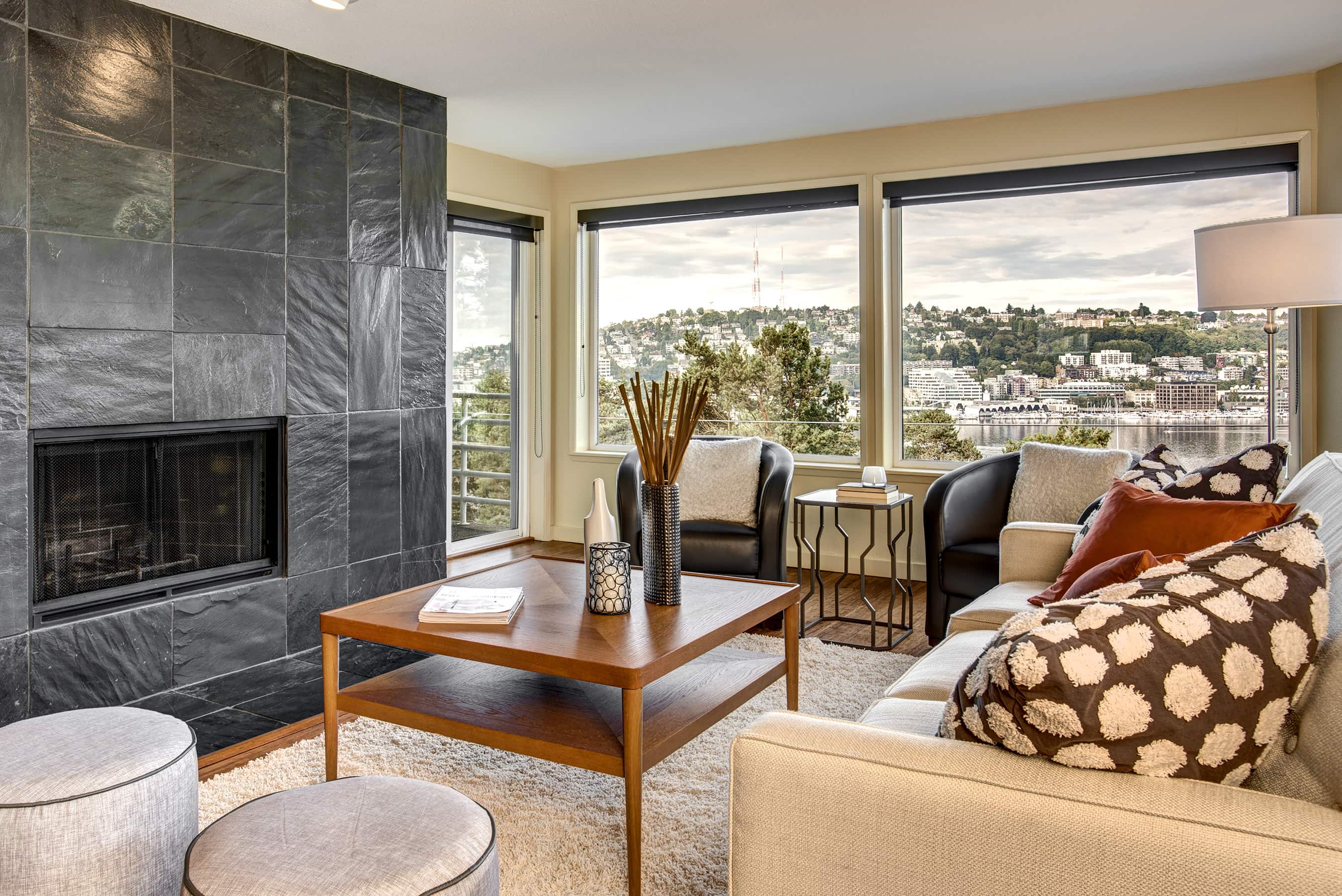 Divas are proud to announce a Lake Union view condo.
1028 Lakevew Blvd #5 Seattle WA 98102
$459,950
This home perches above Lake Union and showcases stunning views of the Lake, Queen Anne, Fremont and so much more. It is close to SLU, Amazon and Capitol Hill. You can cuddle up next to the fire while watch the Christmas Boat parade out your window. The living room is perfect for getting your closest friends together to sip wine and celebrate the season. Or, hibernate in style with in pristine master suite with an ensuite bath. Not really a hibernater? We understand. You are just blocks from the action. A few of our favorites:
Cicchetti: nestled behind Serafina, the Eastlake rustic Italian institution, Cicchetti offers Venetian inspired tapas. If the great menu and cocktails don't woo you, easy street parking or affordable parking across the street will.
Speaking of institutions, if fancy cocktails and small plates aren't your jam (and even if they are), you should venture across the street to the Eastlake Zoo Tavern for a brew at least once. Play a round (game?) of snooker, shoot some darts, but bring your cash. This place is old school–no credit accepted!
Feel like getting a little exercise? Check out the Colonnade, the mountain biking park beneath I-5. Aside from being a killer mountain bike park, the Colonnade features trails under the freeway that allow quick access to shops and restaurants in the hood that previously were inaccessible.
Check it out and let us know if you want to be a nosy neighbor and check it out in person.